Top 10 Open World Games for 2017 and 2018
mohamed1230
Open World Games are a milestone in the history of video games where the player transcends all restrictions and borders to explore a vast virtual world with countless scenarios and changing factors and personalities as desired, and those games began to attract millions of players from around the world and who seek more freedom Fun and infinity in play.
We'll see a list of the top 10 open world games of 2017 and 2018 worth watching by game addicts.
The Top Ten
1
Destiny 2 (2017)

On Sept. 6 this year the players will have a unique experience with Destiny 2, which tells the story of the last safe city fall of humanity by the Red Legion led by their leader Gul. The player will then embark on adventures to mysterious worlds and use an arsenal of new weapons and fearsome combat abilities to defeat the evil leader The game also offers a mixture of excitement and play in a cooperative and competitive mode through terrible events and different scenarios in an infinite world where you can visit different environments and fight alone or with your allies to save humanity from extinction. - mohamed1230
2
Xenoblade Chronicles 2

Xenoblade Chronicles 2 is coming during this season's season on the Nintendo Switch platform and although the title may give the impression that the game is a sequel to the first part, it will be even more so. A new set of characters will be added. There is no end where the remnants of the last civilization began to fall apart in the age of domination of the forces of evil and the giant monsters, which are called the mighty. - mohamed1230
3
Metal Gear Survive (2018)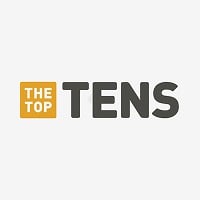 After the launch of the Game of the Open World and the Metal Gear Survive during this year, Konami decided to allow more time for its developers to fine-tune the game, so the 2018 launch date was postponed. Or zombie humans. The goal of the player is to survive. The game will contain a cooperative mode where four players can work on one mission and collaborate to collect equipment and tools to escape monsters' attacks. - mohamed1230
4
Agents of Mayhem (2017)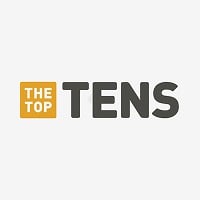 Players of Mayhem are in a futuristic version of Seoul, South Korea, where they venture with excitement through an open fantasy world of 12 characters. Players can choose three of them to complete missions and missions. Each character has different abilities and strengths. The game is coming in August 2017.. - mohamed1230
5
Assassin's Creed Origins (2017)

Ubisoft announced that the new part of the famous game Assassin's Creed will be officially released in October of this year under the name Origins where the game takes place in ancient Pharaonic Egypt with RPG elements and maps of a wider open world and more diverse and listed in the level of difficulty For missions on fighting and confronting enemies, it seems amazing with epic battles and unforgettable challenges. - mohamed1230
6
Sea of Thieves (2018)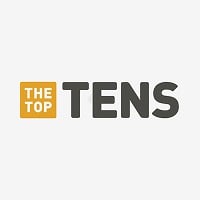 The game of pirates and collective adventure Sea of Thieves is one of the games expected to come on computers and Xbox One during 2018, and the game is an open world and large can be explored through your pirate ship and each player has a different role there are those who raise the sails and the ship and others to equip the defender And the launch of ships on enemy ships, can also steal ships when attacking, and the allocation of your ship and visit the ships of other players and with exaggerated physics and the design of the game cartoon players will find real fun in an endless world. - mohamed1230
7
State of Decay 2 (2018)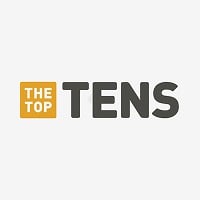 The game of life State of Decay 2 coming after a long wait in the spring of 2018 where the player needs to survive and fight in front of hordes of zombies or dead walking, and will include the game style of team play so four players can take on cooperative tasks and meet the zombie and build a safe haven for them and if they want Escape can use new vehicles when needed. - mohamed1230
8
Far Cry 5 (2018)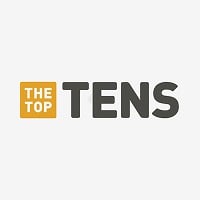 One of the controversial games is the game in a rural area known as Hope County where a group of religious fanatics took the village center and used all means of violence against those who oppose them, and the goal of the player is to free the villagers from the power of this faction using all possible ways, 5 Many different weapons next to the group mode to bring your friends to help you finish the tasks. - mohamed1230
9
The Legend of Zelda: Breath of the Wild

Zelda won game of the year and beat lame Horizon. It should be number one. - ShigeruMiyamoto
Ah, yes. Let us ignore the best open world game! :I - mattstat716
10
Mount & Blade II: Bannerlord (2017)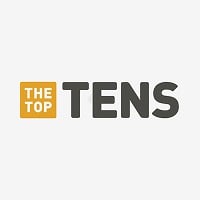 There is no definite date for the launch of the game of Mount & Blade II: Bannerlord, but some speculation is coming this year, and the game at first glance takes you to the Middle Ages where wars and fighting with swords and epic battles and you can according to your skill and reputation to become important or control group Of mercenaries and try to control the lands and kingdoms adjacent to you. - mohamed1230
The Contenders
11
Red Dead Redemption 2 (2018)

Red Dead Redemption 2 has been postponed this spring for the 2018 Spring because developers have chosen to offer a polished and distinctive game. A lot of the game is waiting for them to have the experience of playing in an open world with high-quality visual effects and graphics in the wild West..

Finally, this was the top 10 games of an open world eagerly awaited by game addicts. If you are a fan of video games and open worlds which games you would like to try, you can tell us the comments about your favorite game. - mohamed1230
BAdd New Item
Related Lists

Top 10 Best Open World Games of 2017

Top 10 Best Music Artists Performing at Wacken Open Air 2017

Best Bands at Wacken Open Air 2017

Bands Performing at Chicago Open Air 2017

Top 10 Music Artists Performing at Wacken Open Air 2018 (2-4 August)
List Stats
11 listings
1 year, 232 days old

Top Remixes

1. Xenoblade Chronicles 2
2. Destiny 2 (2017)
3. Metal Gear Survive (2018)

mohamed1230
Error Reporting
See a factual error in these listings? Report it
here
.