Top Ten Most Overrated Athletes
The Contenders: Page 3
41 LaMarcus Aldridge
42
Vince Carter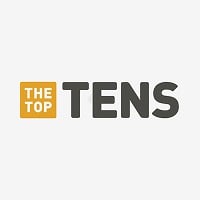 Vincent Lamar "Vince" Carter is an American professional basketball player for the Sacramento Kings of the National Basketball Association.
He can dunk and take awful shot selctions and remember a honey dip, windmill, through the legs or dunk over a seven footer is only worth 2points.
Just flashy not a all around player. Guys like him are horrible for your team they ruin the chemistry and they take up tons of cap so you cant afford to bring in anyone. - Chris-1
I'm from toronto so you should know why I voted for him

also he fakes injuries - kkk_sucks
All he does is dunk. Barry Bonds is not overrated. - Chezlovakian
43
Sidney Crosby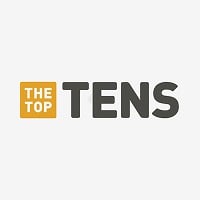 Sidney Patrick Crosby, ONS is a Canadian professional ice hockey player who serves as captain of the Pittsburgh Penguins of the National Hockey League.
So hurt that he couldn't skate in last ten minutes of stanley cup final but celebrated and skated just fine after the game was over... No heart and bad leader
he's a crybaby if he can't take a hit the what is he doing in the game
If you can't score in the 2013 round 3 against the Boston Bruins it is Sidney Crosby the bruins are ok compared to Pittsburg and they got swept. I'm a bruins fan and in game 1 after the end of the 2nd period picking on Tuckkaa Rask You did not let me score or do anything. Rask backtalks and Crosby 2 seconds later picks a fight with the 6'11 255 pound Zedeno Chara and Crosby is 5'11 200 pounds.
Gets all the credit for all his teammates. Kessel and Murray got the Pens the cup. Crosby gets the Smythe (reputation award). The NHL knows what they are doing. Awarding the most popular player the MVP (even when he isn't the MVP) is a marketing ploy. Fanboys keep thinking he is the best.
V 5 Comments
44
Tim Duncan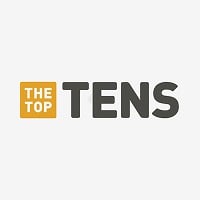 Timothy Theodore "Tim" Duncan is an American professional basketball player who has played his entire career for the San Antonio Spurs of the National Basketball Association.
45
Antoine Walker
Walker's entire career is based on the "even a blind squirrel find an acorn once in a while" premise. The dude has a lifetime, standing still with no one in his face, foul shot percentage of less than 65% but still felt compelled to heave up over 580 3-pointer per season during a three year stretch before Boston showed him the door.
V 1 Comment
46
Wilt Chamberlain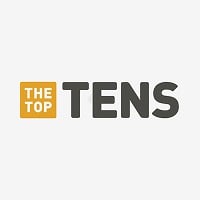 Wilton Norman "Wilt" Chamberlain was an American basketball player . He was born on August 21, 1936 in Philadelphia and died on October 12, 1999 in Los Angeles due to heart failure . ...read more.
played in a much easier era.. he would have neva scored 50 points a game or a 100 in one game against the 90's knicks defense or the bulls.. even michael couldn't do it - beexDaRrYl97
Defense was actually ever good back then offense was bad get your facts straight
47
Lionel Messi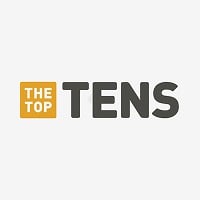 Lionel Andrés "Leo" Messi is an Argentine professional footballer who plays as a forward for Spanish club Barcelona. He is also known as one of the greatest football players of all time. He was born in Rosario, Argentina on June 24th, 1987.
He can't do anything with Argentina what about where he got to the final and golden ball in the 2014 we as well as numerous other huge accolades
Messi is the best because he knows when to score and he is the king of dribbling so he dribbles through everybody and scores
So right now he has been the best player in the world for 2015 easily probably the best ever and xavis gone and iniesta snot as good as he used to be
Idiot loser he is the best ever and stats show it Messi was in scintillating form this season oh guess what where is Xavi(I dunno) and he doesn't operate much with inescapable anymore also
U say he didn't deliver with argentine well what about the golden ball he got in the final of the wc
V 5 Comments
48
Pete Rose
Actually, I liked Pete rose as a hitter. Perhaps his fielding was not so spectacular that people would put him on this list.
How can the all-time hits leader be overrated?
49
Michael Sam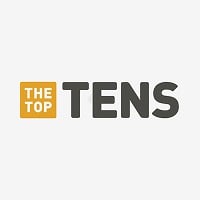 50
Ricky Hatton
How on earth is Ricky hatton overrated? nobody liked him and he almost beat Floyd weather the only reason why he lost is because he kept leading with his head lost his balance and tripped. The pictures you see of him today is because he had problems and after losing which he was 36-0 at the time he started to eat and was thinking about killing himself he lost to pac man beat him because he was depressed. And he knocked out almost ever opponents he faced.
very overrated, manny pacquiao is not overrated, those jealous, ignorant, elitists don't give a chance for pacman - ronluna
51
Brett Favre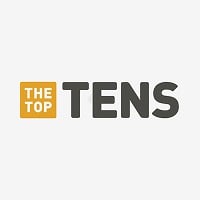 Brett Lorenzo Favre is a former American football quarterback who spent the majority of his career with the Green Bay Packers of the National Football League.
Brett is good but please look at the picks and he gets his yards from lobbing it anywhere so his receivers get it plus the NFL network overate him on top 10 like top 10 Favre moments and back ups please he shouldn't have won SB MVP he didn't even win they won only because o a pick
Overrated, had marino spent the time in the league favre did, he would have had better stats and favre wouldn't have broken his records. Accuracy makes a qb not gunslinging
V 1 Comment
52
Lynn Swann
Averaged less than 40 catches a year, not in the top 50 in any major category and yet he is in the Hall of Fame.
And a lousy game show host as well. - Darrell
53
Frank Lampard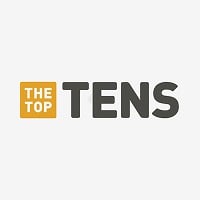 Frank James Lampard is an English professional footballer who plays as a midfielder for New York City FC in Major League Soccer.
If he's crap then why is he one of the most highly decorated England and premier league players then
Lazy! Can strike a ball and occasionally finds a good pass apart from that he's crap - sss866
V 2 Comments
54
Brady Quinn
Jesus Christ don't get me started. This guy is a maniac. Every1 likes him because they think he's "hot". Can't stand him.
55
Usain Bolt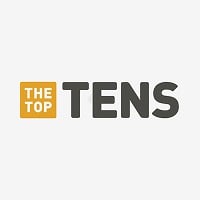 Usain St. Leo Bolt is a Jamaican sprinter. Regarded as the fastest person ever timed, he is the first man to hold both the 100 metres and 200 metres world records since fully automatic time measurements became mandatory in 1977. Along with his teammates, he also set the world record in the 4×100 metres ...read more.
OVERRATED! HOW DID HE GET ON THIS LIST? NOBODY IN HISTORY HAS EVER EVEN COME CLOSE TO HIS 100M TIMES! I TELL YOU WHATS OVERRATED, THIS WHOLE B/S LIST!
Really. Really. Usain bolt is not fit for this list is your brain made of cheese?
Obviously you know nothing about short distance running. 8,9 in a hundred meters with a flying start is equal to 9,8-9,9 in a regular race. Carl Lewis har 8,94 in a relay-race. Bolt is probably down to 8,7 or even lower.
HE IS NOT OVERRATED!
V 2 Comments
56
Deion Sanders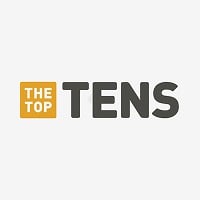 Deion Luywnn Sanders, Sr. is a former American football and former American baseball player, who works as an analyst for CBS Sports and the NFL Network.
He was overrated specifically for baseball. He could steal bases, but didn't even excel in that that well. His hitting was below average as well as his fielding. All he had was speed.
Great athlete but not as good as the hype. Mediocre baseball player and a notoriously poor tackler on the football field, a less than desirable trait in a defensive player.
Couldn't tackle in the NFL. Sucked at baseball. Was a good returner though.
57
Ryan Leaf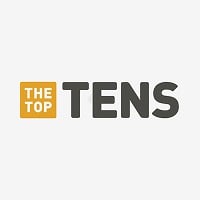 Ryan David Leaf is a former American football player who was a quarterback in the National Football League for four seasons.
How did this guy not crack this list let alone no 1
How can you leave this bust off of this list
58
Floyd Mayweather Jr.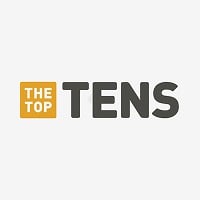 He fights old and slow greats and goes 12 rounds with them, manny fights all types of fighters and ends their careers in two rounds, floyd should be at the top of this list
He's only at 66 right now? This scumbag should be number 1 - Sabbath
He said a racist remark about Manny Pacquiao.
Flloyd is a fake, he is undefeated because he is affraidv to fight pacquiao
V 1 Comment
59
Sammy Sosa
A short story of Sammy Sosa... Sammy comes into the league with little fanfare. A few years later, Sammy starts to swell up and hit baseballs into orbit at an incredible rate completely masking the fact that he is something of a liability in the field. Then the league institutes a new steroid testing policy and Sammy dissappears never to be heard from again.
yah the whole steroids thing with sosa never happened, he plugged his bat that way when he hit the ball it just shot out
60
Michael Phelps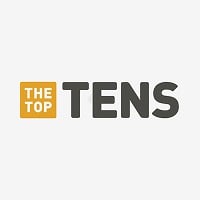 Michael Fred Phelps II is an American competition swimmer and the most decorated Olympian of all time, with a total of 22 medals in three Olympiads.
This list is stupid Michael phelps arguably the best swimmer with hard evidence saint bolt no one has come close to his world record Lionel Messi where do I start roger federer don't know much about him but still best in the world and Mike Tyson and Thierry Henry beast player
There's a lot more to being a "world's greatest athlete" than breaking world records. His bong smoking and drunk driving established him as a "world's greatest screw-up. " He's an excellent athlete, but cares so little about other people that he gets behind the wheel of a huge Ford Asscalade drunk? Loser. No greatness there.
PSearch List
Recommended Lists
Related Lists

Greatest Athletes of All Time

Most Overrated Actors and Actresses

Most Overrated Rappers of All Time

Most Overrated Bands of All Time
List Stats
5,000 votes
151 listings
11 years, 334 days old

Top Remixes (6)

1. David Beckham
2. Michelle Wie
3. Shaquille O'Neal
Cbs5612

1. David Beckham
2. LeBron James
3. Eli Manning
l-train1982

1. John Cena
2. LeBron James
3. Tony Romo
htoutlaws2012
View All 6
Posts
In defense of the Babe
Binx
Error Reporting
See a factual error in these listings? Report it
here
.