Top 10 Most Overrated Bassists
Thrasher13
The Top Ten
1
Mike Dirnt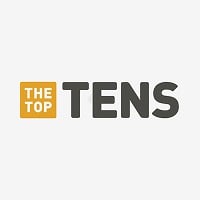 Michael Ryan Pritchard, known professionally as Mike Dirnt, is an American musician best known for being the co-founder, bassist, backing and occasional lead vocalist of the American punk rock band Green Day.
Agreed. He's good but he's overrated. Most of his bass solos are just riffs. A lot think he's a very good bassist is because you could hear his bass riffs. But believe me or not but if you play your bass guitar without any other instruments playing, you'll make the same bass riffs. - zxm
He is a good bassist but too overrated.
He's overrated, but why is he first? - Userguy44
He's not overrated - Legend1221
V 2 Comments
2
Gene Simmons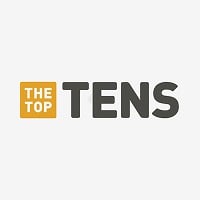 Chaim Witz, known professionally by his stage name Gene Simmons, is an Israeli-American musician, singer, songwriter, record producer, entrepreneur, actor and television personality.
He's probably the most deserving member of this list. He's not an inept bassist (otherwise he would've hired someone else to do it), but he puts way more emphasis on his showmanship and running the band than his actual bass playing. - Gg2000
He's awesome
3
Mark Hoppus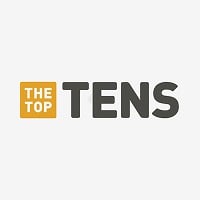 Mark Allan Hoppus is an American musician, singer, songwriter, record producer, and television personality best known as the bassist and co-lead vocalist for the pop punk band Blink-182. Born in Ridgecrest, California, Hoppus spent his childhood moving back and forth between his mother and father's ...read more.
Unfortunately he is too overrated. But I think he is a great bassist, a great singer, a great musician and a great person. I love Mark, he's my favourite of the band. Are few to appreciate him. He would deserve much more.
Mark is a beast! His bass lines are original and he's a creative bassist. Unfortunately he is not so famous and appreciate. Probably the most underrated bassist, more than another.
Mark's not overrated...
4
Sid Vicious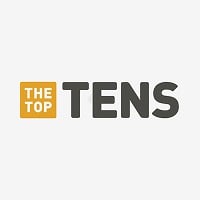 John Beverly, born John Simon Ritchie, later named Sid Vicious, was an English musician, most famous as the bass guitarist of the influential punk rock band the Sex Pistols, and notorious for his arrest for the alleged murder of his girlfriend, Nancy Spungen.
How can he be overrated when most people agree that he was a terrible bassist? The people that do revere him look at him as a punk icon, not as an awesome bassist. - Gg2000
He great attitude and stage presence but he wasn't a very good bassist
Does he even count as a bassist? - Nickelstickman
5
Paul McCartney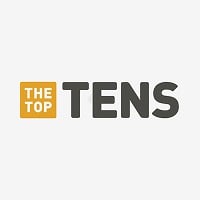 Sir James Paul McCartney is an English singer-songwriter, multi-instrumentalist, and composer . With John Lennon, George Harrison, and Ringo Starr, he gained worldwide fame with the rock band the Beatles, one of the most popular and influential groups in the history of pop and rock music .
Come on man, "Something", "Paperback Writer", "Lucy in the Sky With Diamonds", "Being For the Benefit of Mr. Kite", and "Taxman" are some of the best bass tracks ever. - PetSounds
He's incredibly overrated as a bass player. - Userguy44
With a few cool basslines and nothing else, he's better when it comes to songwriting.
6
Johnny Christ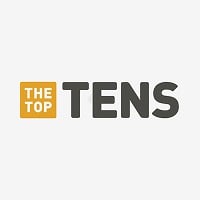 Jonathan Lewis Seward, known as Johnny Christ, is the bassist of the American heavy metal band Avenged Sevenfold. Seward is the fourth bassist to join Avenged Sevenfold in 2003, replacing former member Dameon Ash.
He should be number 1. Why is John Entwistle number 1? - 445956
He didn't play bass he was the lead guitarest for Danzig
7
John Entwistle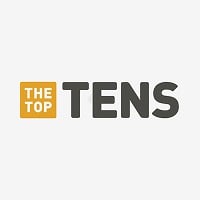 John Alec Entwistle, was an English singer, songwriter, composer, musician, film and music producer. He is mostly known as the lead bassist for the rock band The Who.
Why is he on here? - Userguy44
Huh... I... I hate humanity... and 12 year olds...
8
Flea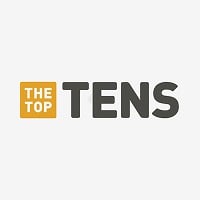 Michael Peter Balzary (born October 16, 1962), better known by his stage name Flea, is an Australian-born American musician, best known as the bassist, a co-founding member, and one of the composers of the rock band Red Hot Chili Peppers with whom he was inducted in 2012 into the Rock and Roll Hall ...read more.
One of my favourite bassists, but I have to admit that he's overrated. Although, he's creative too. - Userguy44
Flea's not a bad bassist, but he's an extremely overrated one - Nickelstickman
He is a pretty good bassist but definitely not the best
Pretty Overrated - Fuziion
9
Robert Trujillo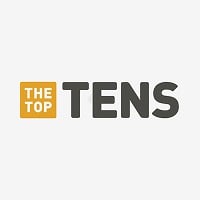 Roberto Agustin Trujillo, better known as Robert Trujillo, is an American musician known for his role as the current bassist of heavy metal band Metallica.
Wait Entwistle is the most overrated bassist? The guy who invented the bass solo, invented the modern bass tone, the guy who invented the modern bass string? Entwistle was the most technically proficient bass player to ever live. The other guys on this list, eh not so much (like Trujillo). Yeah he gets a lot of praise, but find anyone who did what he did or can even play what he could play. Seriously putting Entwistle #1 is like putting Hadrien Feraud #1, makes no damn sense. Cliff Burton probably deserves to be #1
What is Rob doing here? - Userguy44
His crab walk looks stupid
10
Nikki Sixx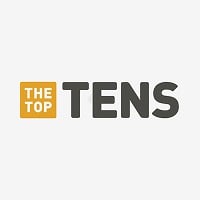 Nikki Sixx is an American musician, songwriter, radio host, and photographer, best known as the co-founder, bassist, and primary songwriter of the band Mötley Crüe.
One of the sloppiest bassists of all time. Deserves to be higher. - Gg2000
The Contenders
11
Roger Waters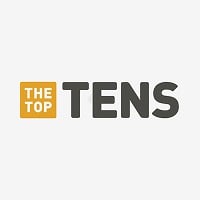 George Roger Waters, is an English singer, songwriter, multi-instrumentalist, and composer. He is mostly known for being the secondary lead vocalist and bassist of Pink Floyd.
Definitely not overrated. His basslines are excellent. - Userguy44
12
Cliff Burton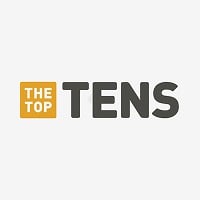 Clifford Lee "Cliff" Burton (February 10th 1962 - September 27th 1986) was an American musician, best known as the second bass guitarist for the American thrash metal band Metallica, recording three studio albums. He died in 1986 after getting crushed by a tour bus in Copenhagen whilst promoting Metallica's ...read more.
Cliff Burton's not overrated. Only time he becomes overrated when he gets more credit than bassists like Geddy Lee. - zxm
Most overrated bassist ever
13
Krist Novoselic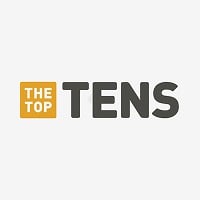 Nirvana's bassist for the entirety of their lifespan before the group was disbanded in 1994. Nowadays, Krist is a humanitarian and a human rights activist.
He's underrated. Which idiot adds him? - Userguy44
14
Victor Wooten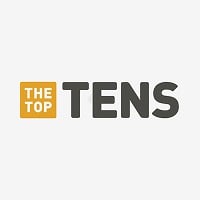 Victor Lemonte Wooten is an American bass player, composer, author, producer, and recipient of five Grammy Awards.
15
Justin Chancellor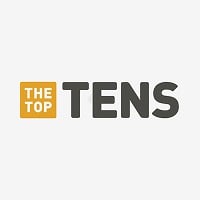 Justin Gunnar Walter Chancellor is an English musician formerly in the band Peach but best known as the bass player for rock band Tool. Chancellor is of English and Norwegian descent.
Not the best bassist ever, but I like his playing. Listen to Schism. - Userguy44
16
Jaco Pastorius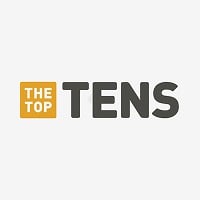 John Francis Anthony "Jaco" Pastorius III was an American jazz bassist who was a member of Weather Report from 1976 to 1981. He worked with Pat Metheny, Joni Mitchell, and recorded albums as a solo artist and band leader.
His historical importance is beyond question. But in terms of sheer musical content, I.e. just analyzing the notes played, is in he in the same category as a Ron Carter or Paul Chambers.
Over the top and unlistenable.
17
John Paul Jones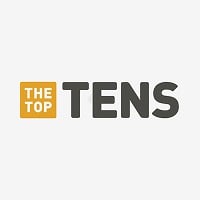 John Baldwin, better known by his stage name John Paul Jones, is an English multi-instrumentalist, songwriter, composer, arranger and record producer.
What's wrong with JPJ? I like the fact that he doesn't use too much treble, it means that he stays out of the way and holds down the low end. Plus, he knows how to write clever bass parts that still fit the song. That's what happens when you're a session musician. - Gg2000
Competent but no flair or distinctive tone.
Boring...He knows his way around the fretboard but no "umph". Just evaporates...
18
Les Claypool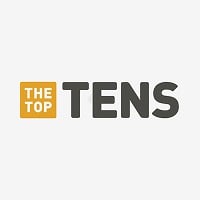 Leslie Edward "Les" Claypool is an American musician, singer, songwriter, composer, author and actor best known as the bassist and lead vocalist of the band Primus.
This guy is not overrated, he is actually good. He slaps away and taps that bass like there is no tomorrow, and he has a unique sense of humor, which drives Primus off the list. He is underrated!
No he isn't. Les Claypool is one of a kind. - Userguy44
He's just a half-assed guitarist who picked up bass. He just does the same slap, pop, and tap over and over ad nauseum. All his songs sound the same, he has no sense of melody or harmony. He's Yngwie Malmsteen for bassists, not much in the way of songwriting but is semi-technical and serves as that role of wank-idol for the people who never picked up a guitar because they didn't have the coordination. Linus Klausenitzer is tenfold what this hack will ever be.
19
Duff McKagan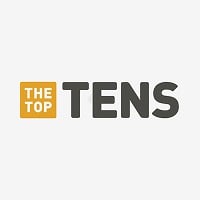 Michael Andrew "Duff" McKagan is an American musician, singer, songwriter and author. He is best known for his twelve-year tenure as the bass guitarist of the hard rock band Guns N' Roses, with whom he achieved worldwide success in the late 1980s and early 1990s. McKagan rejoined the band in 2016, following ...read more.
20
Michael Anthony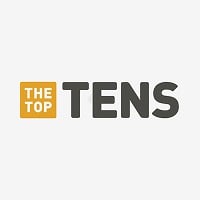 Michael Anthony Sobolewski, known professionally as Michael Anthony, is an American musician who is currently the bass player in the rock supergroup Chickenfoot. Anthony is best known as the former bass player for the hard rock band Van Halen.
Definitely - Userguy44
21
Geezer Butler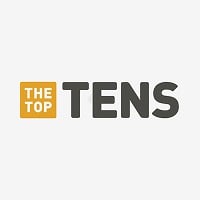 Terence Michael Joseph "Geezer" Butler is an English musician and songwriter. Butler is best known as the bassist and primary lyricist of heavy metal band Black Sabbath.
22
Geddy Lee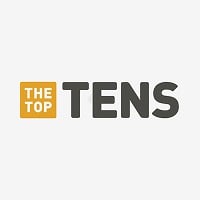 Geddy Lee Weinrib, known professionally as Geddy Lee, is a Canadian musician, singer and songwriter best known as the lead vocalist, bassist, and keyboardist for the Canadian rock group Rush.
Just cause he can play DOES NOT mean he's the best bassist of all time!
He can't be overrated. His talent is not even from this universe. - Userguy44
"Just cause he can play DOES NOT mean he's the best bassist of all time! "
Just because he is the best bassist DOES MEAN he is the best - SoldierOfFortune
23
Georg Listing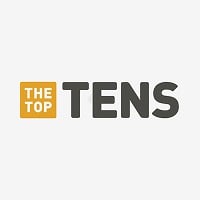 Georg Moritz Hagen Listing (born March 31, 1987) is a German multi-instrumentalist, and the current bassist and pianist of the group Tokio Hotel.
The person who made this list is an idiot. Mike Dirnt is a great bassist but he is too overrated so I added him. He didn't even out Georh Listing on this list, he the puts people who are good. If you are going to put overrated people, put bassists who aren't good and talented and which are overrated.
24
John Deacon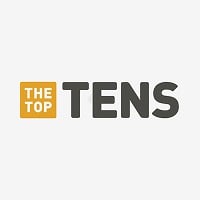 John Richard Deacon is a retired English musician, best known as the bass guitarist for the rock band Queen.
Sorry, but why is Deacy here? He is not just a good, underrated bass-player, but he is also a good song maker. He is the Ringo Starr of bass: Playing sometimes simple yet interesting parts that fits the song perfectly!
Badly underrated, but the Queen fandom are kinda bringing him back. - DaringXx
Nope. Deacy came up with some clever basslines, very melodic but tasteful. He never wanted to be in the limelight, but he held the band together. - Gg2000
25
Chris Squire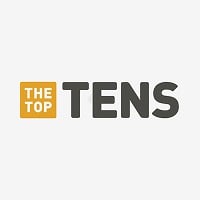 Christopher Russell Edward Squire was an English musician, singer and songwriter. He was best known as the bassist and founding member of the progressive rock band Yes.
26
Greg Lake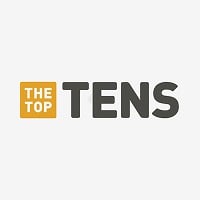 Gregory Stuart Lake was an English bassist, guitarist, singer, songwriter, and producer who gained prominence as a founding member of the progressive rock bands King Crimson and Emerson, Lake & Palmer.
27
Steve Harris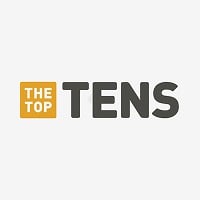 Stephen Percy "Steve" Harris is an English musician and songwriter, known as the bassist, occasional keyboardist, backing vocalist, primary songwriter and founder of the British heavy metal band Iron Maiden.
BAdd New Item
Related Lists

Top 10 Most Influential Bassists

Most Creative Bassists

Top 10 Songs with the Most Iconic Basslines Not Written by Bassists

Top 10 Most Influential Metal Bassists

Most Recognizable Metal Bassists
List Stats
300 votes
27 listings
3 years, 263 days old

Top Remixes
1. Mike Dirnt
2. Gene Simmons
3. Flea

zxm
1. Mike Dirnt
2. Sid Vicious
3. Gene Simmons

Metal_Treasure
1. John Entwistle
2. Paul McCartney
3. Robert Trujillo

Thrasher13
Error Reporting
See a factual error in these listings? Report it
here
.