Most Overrated Music Artists of 2020
The Top Ten
1
Billie Eilish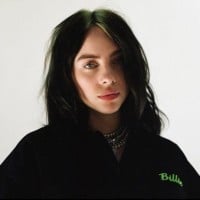 Billie Eilish Pirate Baird O'Connell, known professionally as Billie Eilish (born December 18, 2001) is an American singer and songwriter, best known for her songs "When the Party's Over", "Bury a Friend" and especially "Bad Guy".
I never really got into Billie Eilish. Maybe it's because I just haven't heard enough of her stuff. It's not that it's bad music; it's just the sort of cringy fake-edginess for normie HS girls that makes it unappealing. She always speaks in this low whispering tone and has minimalistic beats and rhythm that go with it. It doesn't fit the vibes of either a relaxing lo-fi song that you can just chill to or an energetic/badass workout or party song. It may go well with a quirky artistic coffee house vibe, but that's about it.
Because her music is cut a lower volume than everything else on the radio, I feel like something with my radio every time she comes on.
There are hundreds of singers with better voices. Her brother is the real talent.. he writes the songs, she doesn't. No great instrumental skill or use of harmonies in her singing. She's a media obsession and a corporate product. It's sad.
I personally like Billie, she is just so OVERRATEd! Her FanBase (Now) consists of girls (not even boys ATP) who fake depression for this Social Media nonsense. Only her newer songs are being overplayed, kinda reminds me of Harry Styles, on song people be knowing is Watermelon Sugar and since then they claim they are a fan! SMH
2
Cardi B

Belcalis Marlenis Almánzar, known professionally as Cardi B, is an American rapper, songwriter, television personality and former stripper.
Her music only sounds good when you're partying and getting drunk or stoned. I say this because the lyrics in her songs are always about the same thing; being a "bad bitch", using her sex appeal to repeat songs about sex, making generic statements about how much material wealth she has, and nothing else.
Not only is WAP the most overrated song released in 2020 so far, but it is also one of the most overrated songs of all time. I don't understand why so many people like that garbage song.
The only reason she isn't played 24/7 on the radio is because of how vulgar her songs are.
3
Ariana Grande

Ariana Grande-Butera, known professionally as Ariana Grande, is an American singer and actress. She was born on June 26th 1993 in Boca Raton, Florida to Joan Grande and Edward Butera. She is best known for her role as Cat Valentine on the Nickelodeon sitcom Victorious and its spin-off show Sam & Cat. ...read more.
Ariana, please do yourself a favor and either compose an original work with lo-fi vibes that fit your voice or just stop making music. If it doesn't have the lo-fi trippy vibes or if you don't feature with Jhene Aiko, then it won't sound nearly as entertaining.
Her voice is too soft for the songs that she sings. Her lyrics are also terrible as she brags about in her song 7 Rings... Her songs aren't like normal songs, which I think is cool if they song good. But her songs are just a bunch of mumbles...
I like Ariana Grande but I rarely hear her on the radio that much. I do hear sometimes at my school where the kids play her music but for the most part, I'd say it's 50/50.
She's a mumble singer. She needs to Learn to annunciate words.
4
Drake

Aubrey Drake Graham, known professionally as Drake, is a Canadian rapper, singer, songwriter, record producer and actor, born on October 24, 1986 in Toronto, Canada. He started his career on Canadian reality show "Degrassi: The Next Generation".
I hate commenting on Drake every year because I've run out of things to say about him. What more is there to say about him? He makes unoriginal songs with lyrics that were obviously written by someone else or adds nothing as a featured artist on another song. Occasionally he raps as good as he did in his 2011/2012 days, but having that happen again is about as rare as finding a lit campfire in the middle of an ice storm.
His songs just aren't appealing to me... He doesn't sing but mumble and talk into the microphone. I know it might be his "style" but I think singers who try and sing their heart out deserve more recognition...
He doesn't even write his own lyrics, if he wasn't on Degrassi he'd be working a 9-5 just like everybody else
5
Lizzo

Melissa Viviane Jefferson, known professionally as Lizzo, is an American rapper, singer, and songwriter. Born in Detroit, Michigan and based in Minneapolis, Minnesota, she is best known for her songs "Truth Hurts" and "Good As Hell".
Her voice is powerful, but not always the inspiring kind. She's honestly very obnoxious and her song "Truth Hurts" hurt my EARS! She doesn't sing with as much talent as you think a popular star like herself would.
I don't understand the hype surrounding her music I don't really like it but her as a person she's funny and I love watching her interviews she seems like a nice person. Always makes me laugh.
Lizzo is such a pain to listen to. Her voice is incredibly annoying, her songwriting frankly isn't very good and for a person that's supposed to be "fun". She just comes of as pretentious.
I appreciate the positive message that she tries to share, but I honestly can't stand her music, which sounds really pretentious.
6
Lewis Capaldi

Play one simple piano tone for the entire song and sing in the most moody voice possible and boom! You get over 1 billion plays on spotify and itunes, constant radio sessions, and your name praised for a stupid amount of time.
He had 1 song that's popular and has 1B views and it wasn't even good. It was trash! This guy sounds like he got something shoved up his ass whenever he sings.
Oh lord, this guy is so overrated this year. The song Somebody You Loved has over a billion views and it's not even good song at all.
I have to admit, I really love his songs but they are overplayed.
7
Bangtan Boys

BTS, also known as Bangtan Boys, is a seven-member South Korean boy group formed by Big Hit Entertainment.
BTS is one of those bands that were hyped up because of the whole K-Pop craze. To all you normies out there, just because the music originates from another country doesn't mean it's good. Just look at other mediocre artists like Ed Sheeran who hails from the U.K. or Iggy Azalea who hails from Australia. And if we're talking about East Asia, I've listened to so much J-Pop and J-Rock that sounds a thousand times more original and beautiful than this boy band who just wants to copycat all of the bland pop sounds coming from the American Hot 100.
I really don't get their appeal. I tried listening to their latest album and good lord, it's their worst one. Half the tracks sound like mumble rap. I get that they're catchy and stuff but I think they don't work well with autotuned (which appears a lot in this album).
8
Future

It's amazing that this man is still relevant. He's only good if you're about to be blackout drunk or in a trance induced by percs and lean combined. Otherwise, he was the first to start the trend that would forever destroy mainstream rap; MUMBLING. Can't enjoy him sober or even stoned.
A strong contender to challenge Rebecca Black for the most amount of Auto-tune used up in a song.
9
Doja Cat

Amalaratna Zandile Dlamini, known professionally as Doja Cat, is an American singer, rapper, and songwriter from Los Angeles. She is known for her songs "Mooo!", "Juicy", and "Say So", the latter of which reached number 1 on the Billboard Hot 100.
It's the same bland pop music over and over again from her. As a person she's also low key pretentious and snarky.
10
Playboi Carti

Overhyped rapper. I've listened to some of his stuff and he only has one good song. The rest of the stuff just has the same generic rap beat used by at least 10 other rappers before him that are also better than him. And don't even get me started on his lyrics. His "Whole Lotta Red" album was all hype because the lyrics were just written in a lazily composed fashion that never got me engaged in the song.
I don't have high expectations for this long-overdue Whole Lotta Red album, which doesn't seem to be dropping anytime soon. I wasn't a fan of Die Lit and I'm most definitely not a fan of that baby voice he keeps doing.
The Contenders
11
Juice WRLD

Yeah he was already popular enough but everyone is praising him again now that he died (RIP though).
Terrible voice and terrible vocal melodies.
12
BTS

BTS, also known as the Bangtan Boys, is a seven-member South Korean boy band formed in Seoul in 2013.
13
Slipknot

Slipknot is an American Heavy/Nu-Metal band formed in 1995 from Iowa. The band is best known as one of the pioneers of the New Wave of American Alternative Metal during the late 1990s - 2000s and are distinguishable by the band's clothing choices, consisting of black/red jumpsuits and horror inspired ...read more.
Now mostly only overrated on this site. Given the heavy rock and metal fan-base demographic on this site, it doesn't surprise me that 2 of their songs were spam-voted to the Top 3 of last year's best songs list.
Besides it's kinda hard to take this band seriously when their entire appeal is based on scary masks/costumes with simplistic one-note breakdowns and a fanbase that thinks heavyness defines quality ("IOWA level heavyness").
Their music is best marketed for 12 yo middle school bullies
I still like them and I come back to them every once in a while, but yeah, I think I'm beginning to mellow out from Slipknot.
They are quite average in my opinion, and this is coming from a metalhead.
Yeah, to be honest I'm slightly growing out of them.
14
Green Day

Green Day are an American pop punk, punk rock band formed in East Bay, California in 1987. The members include Billie Joe Armstrong (vocals and guitar), Mike Dirnt (bass), Tré Cool (drums) and Jason White (guitar) . Green Day are associated with punk rock, pop punk and alternative rock. Some of their ...read more.
Green Day is one of my favorite bands but I'm however not a fan of their 2020 album.
Eww...I'll stick to FOB. Gross losers. Also, their new album made me barf with rage.
No one liked their new album though...
Their new album though...
15
Lil Uzi Vert

Symere Woods, better known by his stage name Lil Uzi Vert, is an American hip hop recording artist and songwriter.
This guy is still relevant and popular?
16
Jojo Siwa

Joelle Joni Siwa, also known as Jojo Siwa is an American dancer, singer, actress, and YouTuber. She joined the masked singer in 2020.
She's annoying, obnoxious, and loud. I can't do any of these things, and using them as not only her personal but her in her songs in just flat out horrible. Her songs make my ears ring, and I think she needs to tone it back a few hundred notches... Isn't she like 16?
Not even relevant anymore but was the worst artist to come from YouTube besides Jake Paul and Tom MacDonald.
Is she that relevant today?
17
Queen

Queen are an English rock band formed in London in 1970. The original lineup was Freddie Mercury (lead vocals, piano), Brian May (guitar, vocals), Roger Taylor (drums, vocals), and John Deacon (bass guitar, vocals). Before forming into Queen, Brian May and Roger Taylor had played together in a band ...read more.
I'm biased, like very biased in this especially considering that I absolutely hate rock, but bare with me. Like usual, they just scream into the microphone, which isn't "singing." I suppose if you're into that kind of music then you're bound to like this songs like their music, but I have friends and family member that like one of their songs and treat them like a God which is completely absurd. They aren't special, they just had one good song and people totally forget that. -_-
18
Roddy Ricch

He's okay. I am getting a little bit bored of The Box constantly being #1. He's definitely got catchiness and some improvements since his previous work but he deserves the higher positions because of how much his songs get played for the first 2 months.
19
Justin Bieber

Justin Drew Bieber (born March 1, 1994) is a Canadian singer, songwriter, and record producer. He currently resides in Ontario, Canada and is Christian. He is the son of author Pattie Mallette. ...read more.
Sorry to hope on the notorious JB hatred on this site, but in hindsight it really doesn't help when he makes a sequel for the worst songs of all time.
Yeah the beibs is overrated. He released a song called yummy. WhAtS hIs PrObLeM?
Yummy is essentially Baby but worse.
20
Tool

Tool is an American alternative/progressive metal band, that was formed in 1990. ...read more.
Again, now only overrated on this site. Their latest single was again hopped up pretty quickly into the Top 2 of best songs of last year list.

Most Tool songs has been basically nursery rhymes over-stretched with 2-minute drum improvisations, random time signature changes, simple Drop-D riffs played at 0.25 speed while Maynard screams his soul for as long as possible to fill time.
They Simply made a comeback After 13 years so I think It Is Natural that people are talking a Little more about them.
21
Blink-182

Blink-182 are a Pop Punk band formed in 1992. Original lineup were Mark Hoppus (Bass Guitar, Vocals) ...read more.
22
Camila Cabello

Karla Camila Cabello Estrabao, or professionally Camila Cabello (born March 3, 1997) is an American-Cuban musician. Camila was best known for being part of the girl group Fifth Harmony. Fifth Harmony are known for songs like Worth It, Work From Home, All In My Head (Flex), Bo$, and Sledgehammer. Camila ...read more.
I can soumd exactly like her by blocking my nose and singing
She's just an overrated obnoxious brat
23
Children of Bodom

Children Of Bodom was a melodic death metal band from Espoo, Finland. Formed in 1993, the final lineup consisted of Alexi Laiho, Janne Wirman, Henkka Seppälä, Jaska Raatikainen and Daniel Freyberg.
I'm gonna get some heat for this but their latest album was TRASH! The growling noises are annoying and the singers sound like they're shoving frogs in their throats.
This is actually a band I like. Was only put her because they elevated pretty high up on last year's best lists for their disappointing album.
24
Moneybagg Yo

25
Tyler, The Creator

Tyler Gregory Okonma (born March 6, 1991), better known by his stage name Tyler, The Creator, is an American rapper, record producer, and music video director. ...read more.
Don't get the appeal to this guy at all. Fun personality but his "music" is just kooky for the sake of it and I've tried many times to like it. It just sucks
PSearch List