Top 10 Actors Who Got Fired from Roles of a Lifetime
The Top Ten
1
Megan Fox (Mikaela Banes in "Transformers" franchise)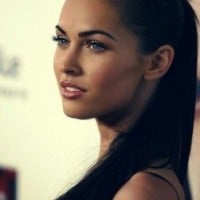 Megan Fox initially gained widespread fame through her role as Mikaela Banes in the first two installments of the "Transformers" franchise. However, she was fired before the filming of the third movie, "Transformers: Dark of the Moon." Her exit from the franchise was surrounded by controversy, primarily stemming from her public comments comparing director Michael Bay to Hitler. This high-profile dismissal was a significant moment in Fox's career, and she was subsequently replaced by Rosie Huntington-Whiteley.
2
Harvey Keitel (Captain Willard in "Apocalypse Now")
Harvey Keitel was originally cast as Captain Willard in Francis Ford Coppola's epic war film, "Apocalypse Now." After shooting some initial scenes, Keitel was replaced by Martin Sheen. Coppola felt that Keitel wasn't fitting into the complex psychological narrative the director wanted to portray. The decision to replace Keitel had lasting implications for both the film and the actor's career trajectory.
3
Gina Carano (Cara Dune in "The Mandalorian")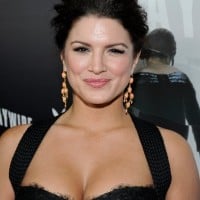 Gina Carano played the character of Cara Dune in the popular Star Wars spinoff series "The Mandalorian." She was fired from the show in February 2021 following a series of controversial social media posts. The posts were criticized for being insensitive and politically divisive, leading Disney and Lucasfilm to sever ties with her. Carano's departure was a focal point in discussions about freedom of speech and cancel culture in the entertainment industry.
4
James Remar (Hicks in "Aliens")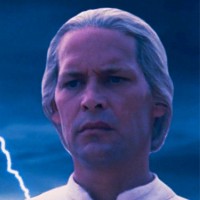 James Remar was originally cast as Corporal Dwayne Hicks in James Cameron's 1986 sci-fi film "Aliens." Due to creative differences and alleged personal issues, Remar was replaced by Michael Biehn after only two weeks of filming. Although some of Remar's footage remains in the final cut, his departure from the role led to a career-altering moment as Hicks became a memorable character in the franchise.
5
Jussie Smollett (Jamal Lyon in "Empire")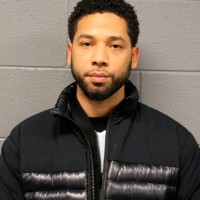 Jussie Smollett portrayed Jamal Lyon on the popular TV series "Empire." In 2019, he was fired from the show amid controversy surrounding an alleged staged hate crime against himself. Smollett faced legal repercussions for the incident and was removed from the series, effectively ending his character's storyline. His departure was a significant loss for the show, as Jamal Lyon was one of its most beloved characters.
6
Anthony Michael Hall (Rusty in "National Lampoon's Vacation")
Anthony Michael Hall was initially slated to play Rusty in the comedy "National Lampoon's Vacation." However, he was fired and replaced by Jason Lively for the sequel due to scheduling conflicts with other projects. While Hall had a strong start in his career with John Hughes films, missing out on the continuation of the "Vacation" franchise was a missed opportunity. He continued to act, but the role of Rusty would have been a high-profile part of his young career.
7
Kevin Spacey (Frank Underwood in "House of Cards")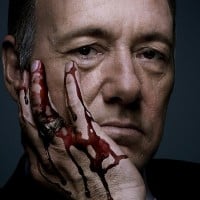 Kevin Spacey portrayed Frank Underwood, a conniving and Machiavellian politician, in the TV series "House of Cards." He was fired in 2017 following allegations of sexual misconduct. As a result, the show underwent major rewrites to exclude his character, changing the direction of its final season dramatically. Spacey's firing had a ripple effect on his career, effectively stalling it and leading to legal troubles.
8 Eric Stoltz (Marty McFly in "Back to the Future") Eric Stoltz was originally cast as Marty McFly in the iconic film "Back to the Future." However, after five weeks of shooting, director Robert Zemeckis decided that Stoltz wasn't right for the comedic aspects of the role. The role then went to Michael J. Fox, who was initially the first choice but had scheduling conflicts. The change in casting became a pivotal moment for both the film and Stoltz's career.
9
Stuart Townsend (Aragorn in "The Lord of the Rings" trilogy)
Stuart Townsend was cast as Aragorn in Peter Jackson's "The Lord of the Rings" trilogy but was replaced by Viggo Mortensen just days before filming began. Townsend had even undergone rigorous training for the role, which made his firing all the more unexpected. Jackson felt that Townsend was too young to convincingly portray Aragorn, a character that needed to exude a sense of lived experience. The decision to replace him dramatically altered the film series and had a lasting impact on Townsend's career.
I think Viggo Mortensen was great as Aragorn but it is kind of weird to say Stuart is too young so late. The thing that made Viggo compelling is that he looked younger than 43 but he could give the impression that he was really quite a bit older.
10
Johnny Depp (Jack Sparrow in "Pirates of the Caribbean")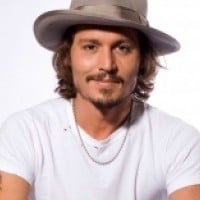 John Christopher "Johnny" Depp II (born June 9, 1963) is an American actor, producer, and musician. He has won the Golden Globe Award and Screen Actors Guild Award for Best Actor. His role in a movie is often rather big. His character is often on the "loopy side" and his character being in a darker state of mind, etc.
BAdd New Item