Top 10 Most Hated Celebrities in France
These French celebrities are hated by many French people, for the right or wrong reasons.

The Top Ten

1 Emmanuel Macron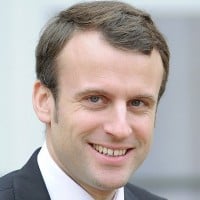 Every French president gets hate, but Macron has become the symbol of growing inequalities in France. He's also not as democratic as he pretends to be and is the reason why politics in France are doomed.
2
Gérard Depardieu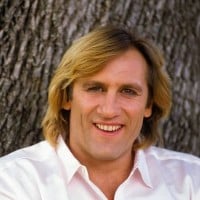 Very ugly, monster. He escaped to Russia, which is worse than France. Russia is nasty.
3
Gims
This French singer and rapper formerly known as Maitre Gims is best known for being the leader of French rap group Sexion d'Assaut (who disbanded) and for his hugely successful solo career. Despite his music being extremely popular, he has a fair share of haters who accuse him of selling out and consider his lyrics shallow or pretentious. He was even booed by the audience when he performed a half-time show during Coupe de la Ligue final in the Stade de France. He is also a conspiracy theorist who believes Egyptians received electricity with the Giza pyramids, and told people to stop wishing him "happy new year".
4
Alain Delon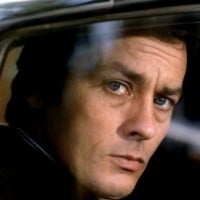 Alain Fabien Maurice Marcel Delon is a French actor and businessman, with French-Swiss dual citizenship since 1999. Delon became one of Europe's most prominent actors and screen sex symbols in the 1960s.
He's a legendary actor, but his private life and his far-right views have tarnished his reputation.
France is changing...yeh its the 21st century...Where do you want to go? Backwards Eastern Europe
5
Nabilla Benattia
She's basically a French Kim Kardashian, except dumber.
6 Cyril Hanouna
7
Kev Adams
This comedian was well-liked among French teens during the 2010s, but most adults hate his humor, which they consider childish. He is also not that nice as a person.
8
Eric Zemmour
This far-right politician is notorious for his sexist and racist views. He also presented himself at the 2022 presidential elections but failed.
9
Marine Le Pen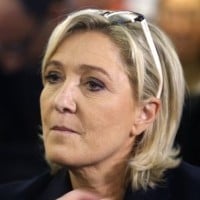 Marion Anne Perrine "Marine" Le Pen is a French politician and lawyer serving as President of the National Rally political party since 2011, with a brief interruption in 2017. She has been the member of the National Assembly for Pas-de-Calais's 11th constituency since 18 June 2017.
The daughter of Jean-Marie Le Pen took over as president of the Front National (now called Rassemblement National). Even though she is softer than her dad, she is still hated by many.
10
Jean-Marie Le Pen
Founder of the Front National, France's official far-right political party, Jean-Marie Le Pen is infamous for his conservative and extremist views and opinions. He was accused of racism and antisemitism multiple times, causing him to be fired from the Front National in 2015 after his daughter Marine took over as president of the party.
The Contenders
11
Roman Polanski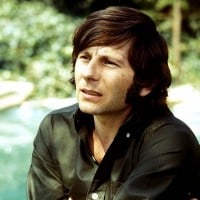 Roman Polanski is a French-Polish film directer, best known for Repulsion (1965), Rosemary's Baby (1968), and Chinatown (1974). His former wife, Sharon Tate, along with their unborn son, was murdered by followers of Charles Manson. Polanski is also a fugitive from the U.S. criminal justice system; he fled the country in 1977 while awaiting sentencing for unlawful intercourse with a minor.
Creepy mf. So sad the industry is full of creeps, predators, and scary people and no talented, good people
12
Jean-Marc Morandini
Very creepy and gross. Also why are there so many Jeans in France?
This TV host has been accused of harassing and corrupting minors.
13
Vincent Cassel
This once beloved French actor has come under fire recently for saying men are becoming "too feminine" and it could be a problem. Many accused him of misogyny.
Masculinity is fragile. Also has he heard of "metrosexual" thats a lot of European men
14
Nicolas Sarkozy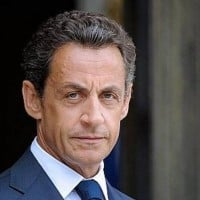 15
Francois Hollande
The former French president was infamous for his apathy and lack of pragmatism. He is also cited as the reason why the French left wing fell off.
16
Dominique Strauss-Kahn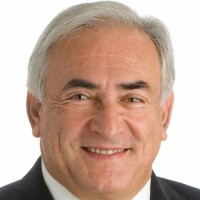 The former IMF boss was beloved and seen as the biggest contender to win the 2012 French presidential elections until his 2011 arrest for allegedly raping a hotel maid at the Sofitel in New York City.
17 Mata Hari
18
Carla Bruni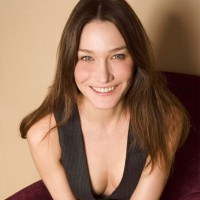 Some people love to hate her because of her many flings and relationships with celebrities (before she eventually married Nicolas Sarkozy) or because of her music career which, despite having been very successful, is not to everyone's taste.
19
Gwyneth Paltrow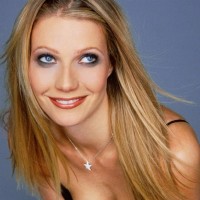 Gwyneth Kate Paltrow is an American actress, model, writer, businesswoman, singer, and author. She has received numerous accolades throughout her career, including an Academy Award, an Emmy Award and a Golden Globe Award.
20
Enora Malagré
This TV presenter and journalist is infamous for her uncompromising attitude and being without filter. She often gets into arguments with her colleagues.
21
Karim Benzema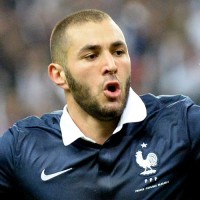 Karim Mostafa Benzema is a French professional footballer of Algerian descent who plays for Spanish club Real Madrid and the France national team as a striker.
He may be beloved in the football world, but Benzema's history with the French football team fans is very uneven. First he was seen as a promising young player, and then there was the Zahia scandal in 2010 where he admitted to having had a sexual relation with the titular escort girl when she was still underage. In late 2015, the "sextape blackmail" scandal broke out and tarnished his reputation, which caused him to be blacklisted by Didier Deschamps from the French national team between 2015 and 2021. His popularity may have gone up again since, but the French national team will always be a bit of a missed deed for him. His distant attitude with French football fans didn't help either.
22
Franck Ribéry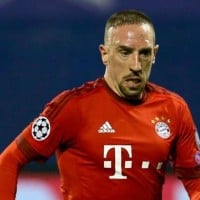 Franck Henry Pierre Ribéry is a French professional footballer who plays for German club Bayern Munich.
He's beloved in Germany, especially with Bayern fans. In France however, he has been mocked and despised several times, and unfairly so.
23 Laurent Ruquier
24
Yann Moix
This French writer, journalist and movie director has strong opinions that have generated controversy in France.
25
Alessandra Sublet
Another TV host who is hated for being overly dramatic and campy.
PSearch List