Top 10 Child Prodigies of All Time
The Top Ten
1
Wolfgang Amadeus Mozart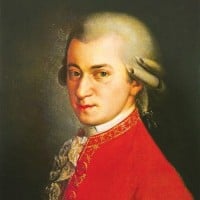 Wolfgang Amadeus Mozart, baptised as Johannes Chrysostomus Wolfgangus Theophilus Mozart, was a prolific and influential composer of the Classical era, born in Salzburg.
He is one of the greatest composers and music prodigies of all time he has exceptional prodigical abilities at a very young age even he taught his father to play the piano with perfect note.It is a Colossus honor that he is one of the most greatest classical composers of all time it's a very great honor beyond him of his accomplishments and his music and career.
He was incredible!
2
Albert Einstein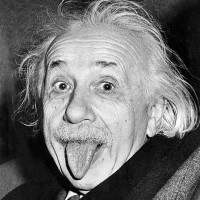 Albert Einstein (14 March 1879 – 18 April 1955) was a German-born theoretical physicist, widely acknowledged to be one of the greatest and most influential physicists of all time. Einstein is best known for developing the theory of relativity, but he also made important contributions to the development ...read more.
Its even more surprising that he hated school. Somewhat understandable, considering you don't get to learn what you really want for the most part.
He was a good student [never failed math], with an excellent talent for physics when young, but was far from a child prodigy. Was not really recognized for his knowledge until his late 20's, and did not truly contribute to the world's knowledge until his early 30's.
3
William James Sidis
He is one of the most gifted prodigies of all time that he has very exceptional prodigical abilities at a very young age.at age 5 he has full knowledge of the press he learns how to operate a keyboard and he entered at Harvard university at age 11 and somewhere at that age or 12 he presented his fourth dimensional bodies theory in front of the University student and staff audiences.plus read more about him
4
Elton John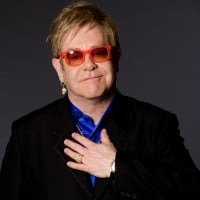 Sir Elton Hercules John (born Reginald Kenneth Dwight; 25 March 1947) is an English singer, pianist and composer. Collaborating with lyricist Bernie Taupin since 1967 on more than 30 albums, John has sold over 300 million records, making him one of the best-selling music artists of all time. He has ...read more.
5
Stevie Wonder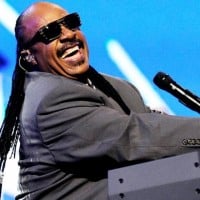 Stevland Hardaway Morris, known by his stage name Stevie Wonder, is an American musician, singer, songwriter, record producer, and multi-instrumentalist.
A blind singer who is fully capable of creating and writing music! My god it's very astonishing and astounding that he has overcome his blindness on his whole music career I could see that he is a very unique man with extraordinary abilities vested in his soul to make us see he is powerful and worthy in music.
6
Jacob Barnett
There is no definite "cure" for autism, only therapy and antipsychotics, which will reduce symptoms. I guess if you reduce symptoms enough you could call it cured, but it depends on the person. The person who wrote that the were cured from autism probably just made a mistake or something.
Excuse me this is the creator of this list this item is very old so ignore this item I have a very illusional mindset back then of me being "cured" from autism but months later after this list or weeks I admit that I'm an aspie so please visitors ignore that comment...
He's being cured from autism and so as I he was cured at age 3 I was cured at age 8.
Please ignore last comment this person does not understand what autism is
7
Nikola Tesla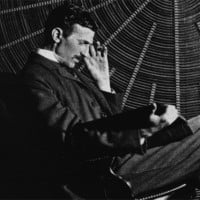 Nikola Tesla was a Serbian-American inventor, electrical engineer, mechanical engineer, physicist, and futurist best known for his contributions to the design of the modern alternating current electricity supply system, X rays, Radio, Remote Control, Laser, and Electric motors. Tesla developed and used ...read more.
8
Norbert Wiener
He was a true friend with William James Sidis. That makes me very glad that they are two binding forces that are prodigies it makes me feel more hopeful that somebody was smart and more open minded as me.
9
Pablo Picasso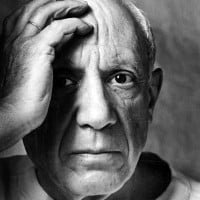 Pablo Ruiz y Picasso, (25 October 1881 – 8 April 1973) also known as Pablo Picasso, was a Spanish painter, sculptor, printmaker, ceramicist, stage designer, poet and playwright who spent most of his adult life in France. ...read more.
An spanish artist well if you don't like his art then it's ok be who you are I'm not here to judge.The co creator of cubism and the son of the painter.He was a poor student but he has one prodigical ability to draw at a very young age and his father teach him to draw at age 13 and he passed an entrance exam at age 14 he is one of the most influential artists of the 20th century.
10
John Von Neumann
John von Neumann was a Hungarian-American pure and applied mathematician, physicist, inventor, computer scientist, and polymath.
The Newcomers
?
Louis Braille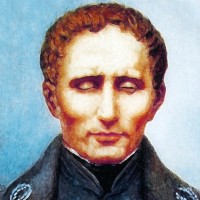 ? Ragnhild Hveger
The Contenders
11
Bob Dylan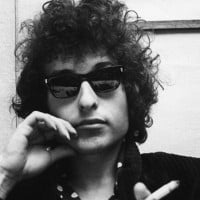 Bob Dylan is an American singer-songwriter, author, and artist who has been an influential figure in popular music and culture for more than five decades.
12
Jimi Hendrix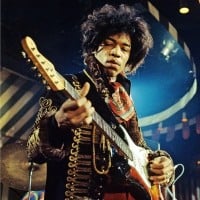 Jimi Hendrix (born November 27, 1942 - September 18, 1970) was an American rock guitarist, singer, and songwriter. Although his mainstream career spanned only four years, he is widely regarded as one of the most influential electric guitarists in the history of popular music, and one of the most celebrated musicians of the 20th century. The Rock and Roll Hall of Fame describes him as "arguably the greatest instrumentalist in the history of rock music". Hendrix is consistently ranked on lists of musicians who died too soon.
Hendrix was great, probably the best guitarist ever, but was not a child prodigy.
13
Tiger Woods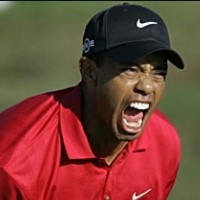 Eldrick Tont "Tiger" Woods is an American professional golfer who is among the most successful golfers of all time.
Whoever put tiger woods on the list thank you I forgot that he was a golf prodigy he became one when he is just a toddler,and he was a stutterer when he was a adolescent
14 Judit Polgar
15
Martin Scorsese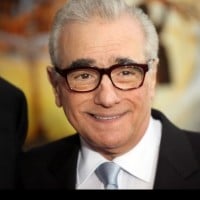 Martin Charles Scorsese (born November 17, 1942) is an American film director, producer, and screenwriter. He is the recipient of many accolades, including an Academy Award, three Primetime Emmy Awards, a Grammy Award, four British Academy Film Awards, three Golden Globe Awards, and two Directors Guild ...read more.
16
Carl Friedrich Gauss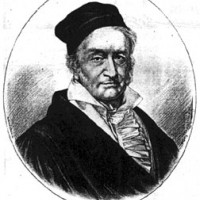 Johann Carl Friedrich Gauss was a German mathematician who contributed significantly to many fields, including number theory, algebra, statistics, analysis, differential geometry, geodesy, geophysics, mechanics, electrostatics, astronomy, matrix theory, and optics.
17
Greta Thunberg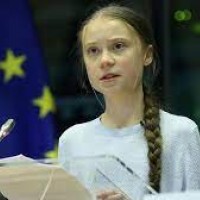 18
Malala Yousafzai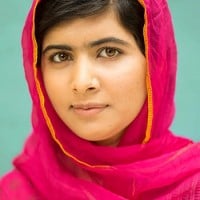 Malala Yousafzai S.St is a Pakistani activist for female education and the youngest-ever Nobel Prize laureate.
19
Helen Keller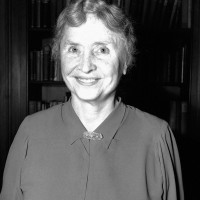 Helen Adams Keller was an American author, disability rights advocate, political activist and lecturer.
20
Steven Spielberg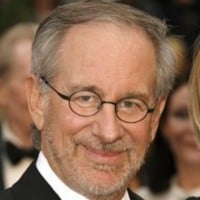 Steven Allan Spielberg (born December 18, 1946) is an American director, producer, and screenwriter. He is considered one of the founding pioneers of the New Hollywood era, as well as being viewed as one of the most popular directors and producers in film history.
21
Robert De Niro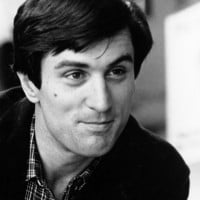 Robert Anthony De Niro Jr. (born August 17, 1943) is an American actor and producer. He is particularly known for his nine collaborations with filmmaker Martin Scorsese, and is the recipient of various accolades, including two Academy Awards, a Golden Globe Award, the Cecil B. DeMille Award, and a Screen ...read more.
Definitely NOT a child prodigy, he was a high school dropout, then started getting small bit parts in movies at age 20, but did not get his first major film role until age 30.
22
Jackie Evancho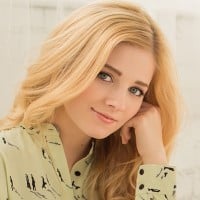 Jacqueline Marie "Jackie" Evancho is an American classical crossover singer who gained wide recognition at an early age. Since 2009, she has issued an EP and eight albums, including a platinum and gold album, and three Billboard 200 top 10 debuts. Evancho's latest album 'The Debut', was her eighth consecutive ...read more.
Sorry to add her to another list but she was definitely a child prodigy.
23 Katherine Johnson
24
Shirley Temple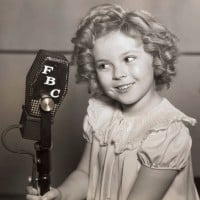 Shirley Temple Black (April 23, 1928 – February 10, 2014) was an American actress, singer, dancer, businesswoman, and diplomat who was Hollywood's number one box-office draw as a child actress from 1935 to 1938. As an adult, she was named United States ambassador to Ghana and to Czechoslovakia and ...read more.
25
Grace VanderWaal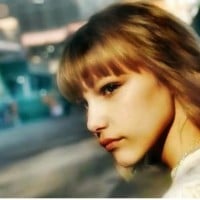 Grace Avery VanderWaal is an American singer-songwriter from Suffern, New York. She is most well-known for winning the eleventh season of "America's Got Talent" singing her original songs at 12 years old. Her album, "Just the Beginning" was released in November 2017, and she has two EPs, "Perfectly ...read more.
PSearch List