Top 10 Dead Celebrities Who Would've Hated Trump
They didn't live to see Trump's disastrous term, but I'm certain they would've had many not so nice words to say about him.

The Top Ten

1 George Carlin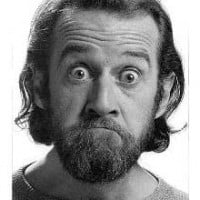 George Denis Patrick Carlin was an American stand-up comedian, actor, author, and social critic. Carlin was noted for his black comedy and reflections on politics, the English language, psychology, religion, and various taboo subjects.
Carlin actively spoke out against conservatives and their ideals, so I don't doubt he wouldn't hold back against Trump.
Anyone intelligent and unbiased would hate him, enough said.
Carlin also made fun of political correctness.
2
Johnny Cash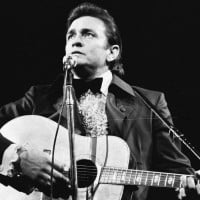 John R. "Johnny" Cash (1932-2003) was an American singer-songwriter, guitarist, actor, and author, who was widely considered one of the most influential musicians of the 20th century and one of the best-selling music artists of all time, having sold more than 90 million records worldwide. He died of complications from diabetes in 2003. It was suggested that Cash's health worsened due to a broken heart over his second wife's death.
Cash was the type of guy to root for the underdog. He had a whole album dedicated to the preservation of indigenous culture and advocated for prison reform. Safe to say he would've hated Trump.
3
Burt Lancaster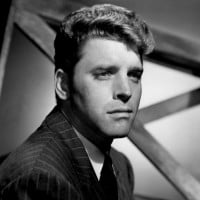 A progressive who fought racial injustice and opposed the Vietnam War. He hated Nixon, he definitely would hate Trump.
4
Lenny Bruce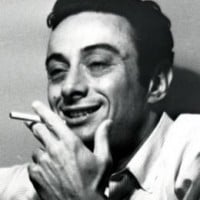 Leonard Alfred Schneider, better known by his stage name Lenny Bruce, was an American stand-up comedian, social critic, satirist, and screenwriter.
When it came to political and social issues, Lenny Bruce never held back.
He would've held back nothing if he went after Trump.
5
Tupac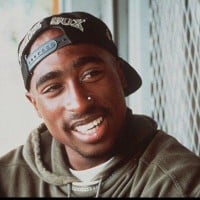 Tupac Amaru Shakur, also known as 2Pac, was an American rapper and actor born on June 16, 1971 in East Harlem, New York. Tupac sold over 75 million records worldwide and has been referred to in multiple major publications such as Rolling Stone as one of the greatest music artists of all time. 2Pac was assassinated on September 1996 at the age of 25. ...read more.
Given his upbringing, I don't think he would be too kind when talking about Trump's screwing over the working class. I think Tupac actually denounced Trump when he was alive.
6
Marilyn Monroe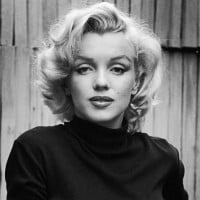 Marilyn Monroe (born Norma Jeane Mortenson Baker; June 1, 1926 – August 5, 1962) was an American actress, singer and model. Decades after her unexpected death, she has remained one of Hollywood's greatest sex symbols with her eye-catching style, champagne blond hair, and breathless manner of speaking. She continues to be considered a major popular culture icon. ...read more.
Monroe suffered a lot through her life, and I see no reason why she would sympathize with Trump's "struggles".
7
Bruce Lee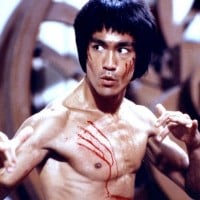 Bruce Lee (November 27, 1940 – July 20, 1973) was a Hong Kong and American martial artist, martial arts instructor, actor, director, screenwriter, producer, and philosopher. He was the founder of Jeet Kune Do, a hybrid martial arts philosophy drawing from different combat disciplines that is often credited with paving the way for modern mixed martial arts (MMA). Lee is considered by critics, media, and other martial artists to be the most influential martial artist of all time and a pop culture icon of the 20th century, who bridged the gap between East and West. He is credited with promoting Hong Kong action cinema and helping to change the way Asians were presented in American films.
Aside from being a celebrated martial artist and actor, Lee was also a philosopher who was wise beyond his words. No doubt he'd see straight through Trump.
8
Orson Welles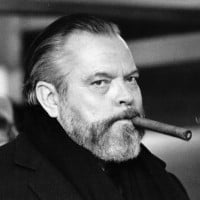 George Orson Welles was an American actor, director, writer, and producer who worked in theatre, radio, and film.
Welles was a self-described "progressive", which I think speaks for itself.
9
Douglas Adams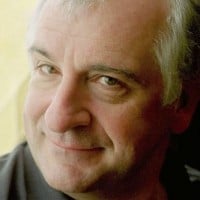 Douglas Noel Adams was an English author, scriptwriter, essayist, humorist, satirist and dramatist. Adams was the author of The Hitchhiker's Guide to the Galaxy, which originated in 1978 as a BBC radio comedy before developing into a "trilogy" of five books that sold more than 15 million copies in his lifetime and generated a television series, several stage plays, comics, a computer game, and in 2005 a feature film.
Adams pushed for conservation and technological innovation, so I don't see why he'd support someone who'd pushed us back so far.
10
Robin Williams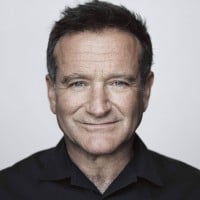 Robin McLaurin Williams was an American actor and comedian. Starting as a stand-up comedian in San Francisco and Los Angeles in the mid-1970s, he is credited with leading San Francisco's comedy renaissance. He died in 2014.
Also a lifelong Democrat and a philanthropist.
The Contenders
11
John Lennon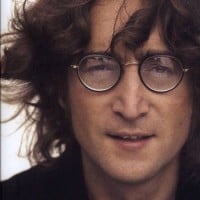 John Winston Ono Lennon, MBE (9 October 1940 - 8 December 1980) was an English singer and songwriter who rose to worldwide fame as a co-founder of the Beatles, the most commercially successful band in the history of popular music. He was assassinated by Mark David Chapman on December 8, 1980 at age 40. Lennon was characterised by the rebellious nature and acerbic wit in his music, writing and drawings, on film, and in interviews. His songwriting partnership with Paul McCartney remains the most successful in history.
Outspoken pacifist who opposed the Vietnam War and supported many causes that Trump would never.
12
Lauren Bacall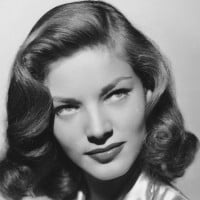 Lauren Bacall, born Betty Joan Perske (September 16, 1924 – August 12, 2014) was an American actress and singer known for her distinctive voice and sultry looks. She was named the 20th greatest female star of Classic Hollywood cinema by the American Film Institute, and received an Academy Honorary Award from the Academy of Motion Picture Arts and Sciences in 2009, "in recognition of her central place in the Golden Age of motion pictures."
Self-described anti-Republican. Also said that "being a liberal is the best thing on Earth you can be. You are welcoming to everyone when you're a liberal. You do not have a small mind."
13
Richard Burton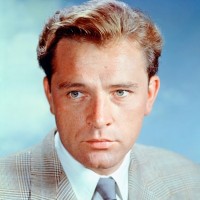 Richard Burton was a Welsh actor. Noted for his mellifluous baritone voice, Burton established himself as a formidable Shakespearean actor in the 1950s, and he gave a memorable performance of Hamlet in 1964. He was called "the natural successor to Olivier" by critic and dramaturge Kenneth Tynan.
Lifelong socialist. Enough said.
14
David Bowie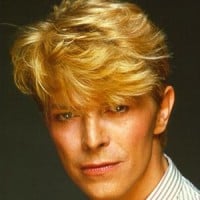 David Robert Jones, known professionally as David Bowie (January 8, 1947 - January 10, 2016) was an English singer born in London, the son of a fundraiser and a waitress. He is credited for his experimental and creative musical discography which has won praise and accolades for many critics and fans. The man who the world knew as David Bowie was an actor, a painter, a philosopher, and many other things. But first and foremost, and what he was known for most, he was a rock star, covering every genre from psychedelic folk to industrial. His influence on fashion, music, and pop culture in general remains as his legacy--along, of course, with his unforgettable music.
Highly anti-racist and anti-fascist. Spoke very clearly of his beliefs during the 80s and 90s.
15
Bill Hicks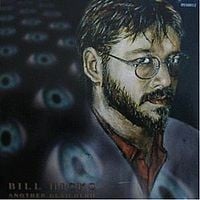 William Melvin "Bill" Hicks was an American stand-up comedian, social critic, satirist, and musician.
Like Carlin and Bruce, Hicks was a social critic who held back nothing.
16
Frank Zappa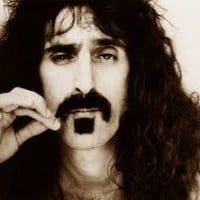 Frank Vincent Zappa was an American musician, songwriter, composer, record producer, actor and filmmaker.
Zappa never had a solid political party to identify with, but he was a reasonable enough guy that I'd like to think he would've never supported Trump.
17
Marlon Brando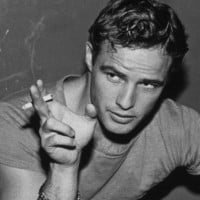 Marlon Brando, Jr. was an American actor, film director, and activist. He is credited with bringing a gripping realism to film acting, and is often cited as one of the greatest and most influential actors of all time. He died on July 1, 2004 at the age of 80.
Brando supported the civil rights movement, along with many other progressive movements focused on rights for the underdogs.
18
George Harrison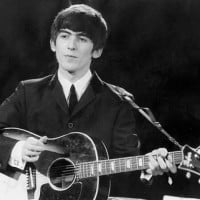 George Harrison (1943 - 2001) was an English guitarist, singer, songwriter, and music and film producer who achieved international fame as the lead guitarist of the Beatles.
Reading about his decades of humanitarianism and activism has me convinced he would never agree to what Trump has done to people in need.
19
Jim Morrison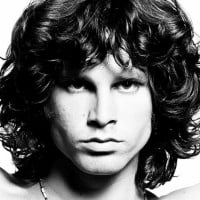 James Douglas "Jim" Morrison was an American singer, songwriter, and poet best remembered as the lead singer of the Doors.
He was said to have embodied the hippie counterculture movement in the 60s, and I'd like to think that would stick with him if he were alive today.
20
Gregory Peck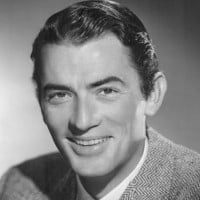 Eldred Gregory Peck (April 5, 1916 – June 12, 2003) was an American actor who was one of the most popular film stars from the 1940s to the 1960s. Peck continued to play major film roles until the late 1980s. His performance as Atticus Finch in the 1962 film To Kill a Mockingbird earned him the Academy Award for Best Actor.

He had also been nominated for an Oscar for the same category for The Keys of the Kingdom (1944), The Yearling (1946), Gentleman's Agreement (1947) and Twelve O'Clock High (1949). ...read more.
Liberal activist who was on Nixon's "enemies list".
21
Paul Newman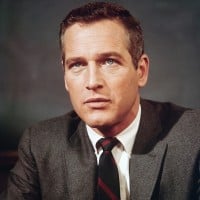 Paul Leonard Newman was an American actor, film director, entrepreneur, professional racing driver and team owner, environmentalist, activist and philanthropist.
Lifelong Democrat and progressive.
22
James Garner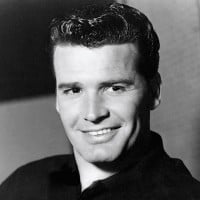 James Garner was an American actor, producer, and voice artist. He starred in several television series over more than five decades.
Also a lifelong Democrat.
23
Glenn Frey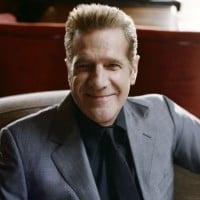 Glenn Lewis Frey was an American singer, songwriter and actor, best known as a founding member of the rock band Eagles.
I'm not too sure about him. Don Henley is a Democrat but that doesn't mean Frey was as well.
24
Warren Zevon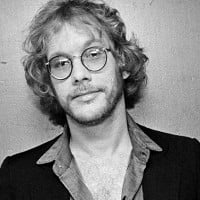 Warren William Zevon was an American rock singer-songwriter and musician. Zevon's most famous compositions include "Werewolves of London", "Lawyers, Guns and Money", "Roland the Headless Thompson Gunner" and "Johnny Strikes Up the Band", all of which are featured on his third album, Excitable Boy.
Not really sure about him.
25
Lou Reed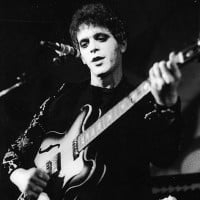 Lewis Allan "Lou" Reed (March 2, 1942 – October 27, 2013) was an American musician, singer, and songwriter. He was the guitarist, vocalist, and principal songwriter of the Velvet Underground, and his solo career spanned five decades. The Velvet Underground was unsuccessful during their active years, but gained a significant cult following to become one of the most widely acclaimed and influential bands in rock history. Brian Eno famously stated that, while the Velvet Underground's debut album sold only 30,000 copies, "everyone who bought one of those 30,000 copies started a band".
Not really sure about Reed.
PSearch List