Top 10 Rudest People of All Time
The Top Ten
1
Chris Brown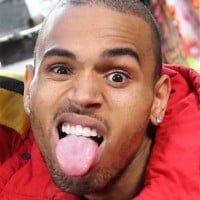 Christopher Maurice "Chris" Brown (born May 5, 1989) is an American singer, songwriter, dancer and actor. Born in Tappahannock, Virginia, he was involved in his church choir and several local talent shows from a young age. He is most well known for his physical assault towards the singer Rihanna in 2009. He is also known for many hit singles, such as "Kiss Kiss", "Run It!", "Forever", "Deuces", "Look At Me Now", "Loyal", "Ayo", and "Back to Sleep".
This one doesn't even need to be explained because isn't he known for abusing his girlfriend?
Poor girlie, I feel bad for her, this man's hands hit her.
Horrible jerk who beat up Rhianna and did tons of other terrible things
2
Donald Trump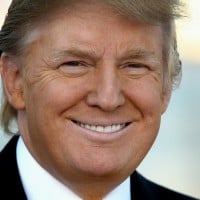 Donald John Trump (born June 14, 1946) is an American businessman, television personality, politician, and the 45th President of the United States. Born and raised in Queens, New York City, Donald J Trump received an economics degree from the Wharton School of the University of Pennsylvania in 1968. In 1971, Donald Trump took charge of his family's real estate and construction firm, Elizabeth Trump & Son, which was later rebranded as The Trump Organization. During his career as a businessman, Donald Trump has built, renovated, and managed numerous office towers, hotels, casinos, and golf courses. He owned the Miss USA and Miss Universe pageants from 1996 to 2015, and has lent the use of his ...read more.
This man is sexist, racist and is just a terrible person. He wants to ban Muslims, my religion from the country. He also wants to ban every other race that's not American. It really doesn't matter what your race is, your skin color is. We all are human so we all should be equal. And he doesn't care about coronavirus, all he cares about is banning my favorite social media, TikTok. I can't wait until Joe Biden becomes president
He's racist to anyone who isn't the color white. He is just one of those big shot rich people who think they own the world. After he dies no one will remember him or think of him as some type of good person. They will just remember his bad ways and feel sorry for the generation during his life.
Creepy, liar, adulterer, thief, hate filled, bully and the sorest loser ever with his big lie "The election was stolen from him" LOL!
Hang the Russian, North Korean sympathizer. Trump's traitor, racist, sexist, pathological liar, pathetic human being.
3
Kim Jong-Un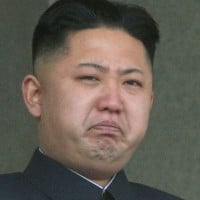 Kim Jong-un (born 8 January 1983) is a North Korean politician who has been Supreme Leader of North Korea since 2011 and the leader of the Workers' Party of Korea (WPK) since 2012. He is a son of Kim Jong-il, who was North Korea's second supreme leader from 1994 to 2011, and Ko Yong-hui. He is a grandson of Kim Il-sung (who was the founder and first supreme leader of North Korea from its establishment in 1948 until his death in 1994) and the first leader of North Korea to have been born in the country after its founding in 1948.
He should be 2d he has such strict rules and don't even let his citizens gets good haircut!
Why isn't he here
4
Hillary Clinton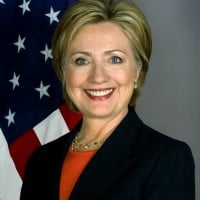 Hillary Diane Rodham Clinton (born October 26, 1947) is an American politician, diplomat, and former lawyer who served as the 67th United States secretary of state from 2009 to 2013, as a United States senator representing New York from 2001 to 2009, and as first lady of the United States from 1993 to 2001 as the wife of President Bill Clinton. A member of the Democratic Party, she was the party's nominee for president in the 2016 presidential election, becoming the first woman to win a presidential nomination by a major U.S. political party; Clinton won the popular vote, but lost the Electoral College vote, thereby losing the election to Donald Trump.
She has really been showing her true colors lately. She is a very nasty vicious person and I will leave it at that.
I have to say, I'm from Europe but it seems that Americans are voting for two clowns for a new president ( Hillary Clinton = clown, Donald Trump = clown )
5
Joe Biden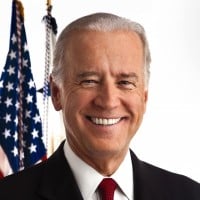 Joseph Robinette Biden Jr. (born November 20, 1942) is an American politician who is the 46th and current president of the United States. A member of the Democratic Party, he served as the 47th vice president from 2009 to 2017 under Barack Obama and represented Delaware in the United States Senate from 1973 to 2009. ...read more.
6
Kanye West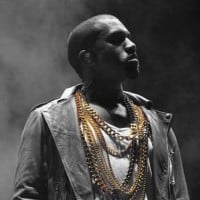 Ye (born Kanye Omari West; June 8, 1977) is an American rapper, songwriter, record producer and fashion designer. He is regarded as one of the most influential, as well as controversial, artists of the 21st century. ...read more.
Kanye West told Joel Osteen, that Satan has been distracting him. The truth is Satan is trying to communicate with his son. Kanye West is the anti Christ.
The only man to be called a jackass by the president of the US, and rightly so.
He was a horrible person to his wife, who I actually feel bad for!
He thinks he's Jesus.
7
Xi Jinping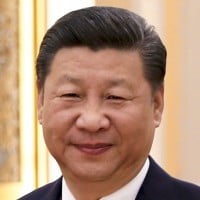 Xi Jinping is a Chinese politician currently serving as General Secretary of the Communist Party of China, President of the People's Republic of China, and Chairman of the Central Military Commission.
8
Justin Bieber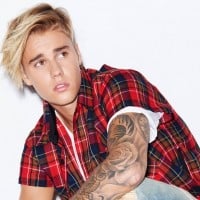 Justin Drew Bieber (born March 1, 1994) is a Canadian singer, songwriter, and record producer. He currently resides in Ontario, Canada and is Christian. He is the son of author Pattie Mallette. ...read more.
One of the few lists where he deserves to be #1.

He ignores his fans.
He never hangs out with his fans.
He refuses to sign autographs.
He only cares about being popular and rich.
He's so full of himself.
He bashes on everything better than him for no reason.
He got such a little consequence for drunk driving.

I could name so many more reasons, but then we would just have an unnecessarily long comment.
Spitted gum on his fans on a concert
-Threw eggs at his neighbor
-Fought someone and hit the victim with a car ( he got nosebleed)
-Worse, on one concert, he broke his fans cellphones (just because his fans wanted to take selfies with him)
-WORST, he rejected a disabled man to take a selfie with him.
(I can go on if I wanted to!)
If I were him, I would be annoyed with my fans wanting me to take selfies with me, but I wont break their phones, and accept that guy with the disability
At least the major dickie head changed, but, he peed in a mop bucket, he punched a kid, he spat on his fans from a balcony!
It's not about the past at all, but the fact that he hits his wife and yells at her is not sitting right with me.
9
Osama bin Laden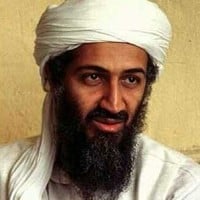 Osama Bin Mohammed bin Awad bin Laden was a Saudi Arabian-born stateless terrorist. He was a founder of al-Qaeda, the organization that claimed responsibility for the September 11 attacks on the United States, along with numerous other mass-casualty attacks against civilian and military targets worldwide.
10
Jared Leto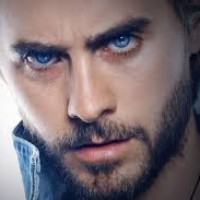 Jared Joseph Leto is an American actor, singer-songwriter, and director. He is well known for being the lead singer of Thirty Seconds to Mars.
What did he do?
The Contenders
11
Christina Aguilera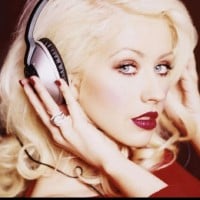 Christina María Aguilera is an American singer, songwriter, and record producer, best known for songs such as "Beautiful", "Genie In A Bottle", "Fighter", "Hurt", "Dirrty", "Your Body", "Lady Marmalade", "Reflection", "I Turn To You", "Come On Over Baby (All I Want Is You)" "What A Girl Wants", and ...read more.
She was never there for others through tough times when they needed her and while they still care about her.
This girl is the rudest, and meanest singer ever.
12
Ariana Grande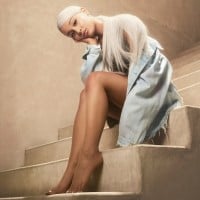 Ariana Grande-Butera (born June 26, 1993) is an American singer, songwriter, and actress. Her four-octave vocal range has received critical acclaim, and her personal life has been the subject of widespread media attention. She has received numerous accolades throughout her career, including two Grammy Awards, one Brit Award, one Bambi Award, two Billboard Music Awards, three American Music Awards, nine MTV Video Music Awards, and 27 Guinness World Records. ...read more.
She's thinks that she is trying to promote healthy eating buy licking a donut in a shop, but guess what? This is NOT true! I don't believe her at all! She is very racist. The terrorist attack happened in London (killing innocent lives) all because of her wishing death upon her beloved fans. And by the way, her song that's called "God is a woman" is both offensive and twisted.
I'm sorry but Ariana Grande sucks like for real like her music makes me just want to bust every mouth, computer/laptop, phone, and T.V. that her stupid songs come out of like how can people really like her? Lots of her songs don't even make since!
You know how she played the oh so sweet and innocent character Cat from "Victorious"? Yeah, she's nothing like that...
I used to watch her on Nickelodeon on Sam and cat and victorious.I used to love her character and I thought she was such a talented person and bubbly in real life.Guess what? I was SO wrong.She is just such a bad person and her songs are offensive and horrible!
13
Vladimir Putin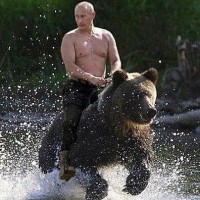 Vladimir Vladimirovich Putin (born 7 October 1952) is a Russian politician and former intelligence officer who is the president of Russia, a position he has filled since 2012, and previously from 2000 until 2008. He was also the prime minister from 1999 to 2000, and again from 2008 to 2012. ...read more.
14
Nicki Minaj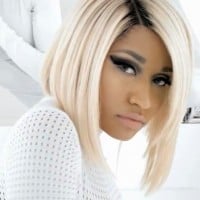 Onika Tanya Maraj, known professionally as Nicki Minaj (born December 8, 1982) is a Trinidadian/American rapper / pop music artist. Minaj is most known for her songs such as "Anaconda", "Super Bass", "Starships" and her feature on "Bang Bang". Despite her controversial songs, Brent Staples from "The New York Times" claimed her to be 'the most influential female rapper of all time', presumably distinctive for her fast flow and her use of alter egos with Cockney accent. She has endorsed Adidas, MAC Cosmetics and Pepsi. Minaj has received ten Grammy-nominations throughout her career, and has won multiple awards including the Billboard's Women in Music 2011 Rising Star award.
This girl is so rude to her fans. I LOVE Ariana Grande sm but I really wish she wasn't friends with Nicki.
She's very rude to her fans and her friends.
Annoying and cheesy
15
Bill Cosby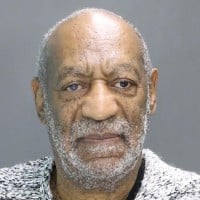 William Henry "Bill" Cosby, Jr., is an American stand-up comedian, actor, and author. He is most famous for his contribution to the TV show "The Cosby Show", of which he produced and starred in. His other works include "Fat Albert and the Cosby Kids", "Kids Say the Darndest Things", and "I Spy", among others. He has been accused by over 50 women of sexual assault. These charges include rape/date-rape, sexual battery, child sexual abuse, and sexual misconduct. He has denied all of these claims. Later, he was found guilty of aggravated indecent assault. The conviction was overturned by the Supreme Court of Pennsylvania in 2021.
16
Catherine Zeta-Jones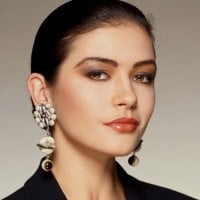 Catherine Zeta-Jones is a Welsh actress. Born and raised in Swansea, Zeta-Jones aspired to be an actress from a young age.
17
Roman Reigns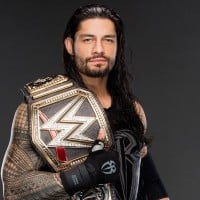 Leati Joseph "Joe" Anoa'i (Roman Reigns) was born on May 25, 1985. He is an American professional wrestler and former professional Canadian football player. ...read more.
He is rude to the fans! He is rude to everyone! Evidence: I don't care, this is my yard.
He is rude to fans
18
Christian Bale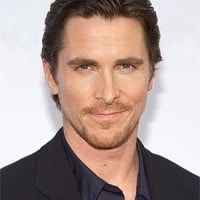 Christian Charles Philip Bale (born 30 January 1974) is an English actor. Known for his versatility and physical transformations for his roles, he has been a leading man in films of several genres. He has received various accolades, including an Academy Award and two Golden Globe Awards. Forbes magazine ranked him as one of the highest-paid actors in 2014. ...read more.
You're not that good
19
Adam Levine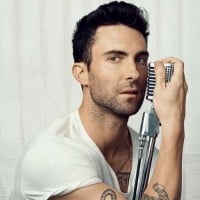 Adam Noah Levine is an American singer and songwriter. He is the lead vocalist for the Los Angeles pop rock band Maroon 5. ...read more.
Adam Levine doesn't given autographs to non beautiful women. He is not nice.
20
Harvey Weinstein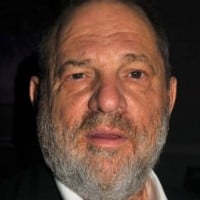 Harvey Weinstein (born March 19, 1952) is an American former film producer and convicted sex offender. He and his brother, Bob Weinstein, co-founded the entertainment company Miramax, which produced successful independent films including Sex, Lies, and Videotape (1989); The Crying Game (1992); Pulp Fiction (1994); Heavenly Creatures (1994); Flirting with Disaster (1996); and Shakespeare in Love (1998). Weinstein won an Academy Award for producing Shakespeare in Love and seven Tony Awards for plays and musicals, including The Producers, Billy Elliot the Musical, and August: Osage County. After leaving Miramax, Weinstein and his brother Bob founded The Weinstein Company, a mini-major film studio. ...read more.
21
Alberto Del Rio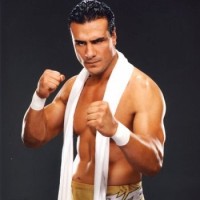 José Alberto Rodríguez best known as Alberto Del Rio is a Mexican professional wrestler and former mixed martial artist.  
22
David Duke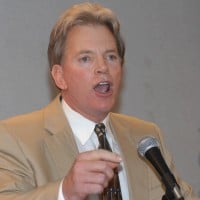 David Ernest Duke is an American white supremacist, white nationalist politician, antisemitic conspiracy theorist, Holocaust denier and former Grand Wizard of the Ku Klux Klan.
23
Paul Bernardo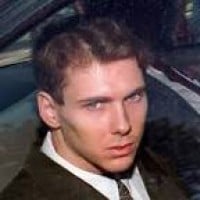 Paul Kenneth Bernardo, also known as Paul Jason Teale, is a Canadian serial killer and serial rapist.
A killer and another thing...ugh such a jerk!
24
Wendy Williams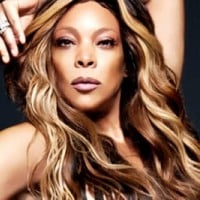 Wendy Williams is nothing but a bully and many celebrities can't stand her. And even though I HATE Ariana Grande, Wendy got NO right to judge her for her height. She says that if your an adult and your far too short, then they're not an adult. But she is wrong! Some adults are short, some are tall and some are average. Some teens are short, some of them are tall and some are average. Everyone is different.
She makes other celebs uncomfortable. She is a racist clown.
25
Greta Thunberg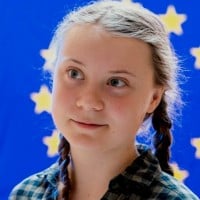 PSearch List