Most Underrated Pop Punk Bands
The Top Ten
1
Yellowcard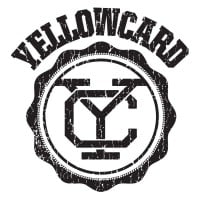 Yellowcard was an American pop-punk band that formed in Jacksonville, Florida, in 1997 and were based in Los Angeles beginning in 2000. The band is well known for its singles "Ocean Avenue", "Only One", and "Lights and Sounds".
Unlike a lot of pop punk bands, these guys have sounds that really make their music much more unique to the genre.
2
Sum 41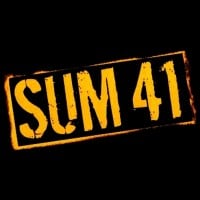 Sum 41 is a Canadian pop-punk band from Ajax, Ontario, Canada. Originally called Kaspir, the band was formed in 1996 and, as of 2015, consists of lead vocalist/rhythm guitarist Deryck Whibley, lead guitarist/backing vocalist Dave Baksh, co-lead guitarist/backing vocalist Tom Thacker, bassist/backing ...read more.
Sum 41 is excellent but they are clearly underrated and their videos on YouTube deserve at leat 200 million views, but that applies to Green Day and My Chemical Romance as well.
3
Good Charlotte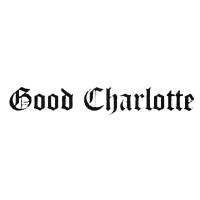 Good Charlotte is an American pop-punk band from Waldorf, Maryland that formed in 1996. Since 1998, the band's constant members have been lead vocalist Joel Madden, lead guitarist and vocalist Benji Madden, bassist Paul Thomas, rhythm guitarist and keyboardist Billy Martin and drummer Dean Butterworth, ...read more.
Personally really like Good Charlotte. I always thought they were super underrated.
Where are these dudes fan base honestly, they're good and deserve more!
Yellowcard is not that underrated, they are more unknown than underrated
Good Charlotte for the other hand is really underrated
Well, just listen to The River. That's all I have to say!
4
Bowling for Soup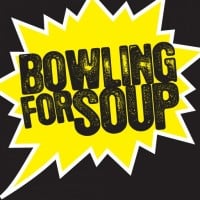 Bowling for Soup is an American rock band originally formed in Wichita Falls, Texas, in 1994. The band consists of Jaret Reddick, Chris Burney, Erik Chandler, and Gary Wiseman.
They started at the rise of pop punk. Only had 1 hit, but in my opinion they are the best. They stayed with the 99 pop punk that got so huge and never changed. But they are great at what they do.
Bowling for soup is seriously underrated. I mean... Their song is simply unique, a mix of pop, punk-rock and humour. They always have some reference, to a movie, T.V. show or even other singers; I mean... I've never seen another band do that, at least not on the scale that BFS does. They should have way more fans...
Bowling for soup is so underrated (along with Good Charlotte) They really need more recognition!
5
Sugarcult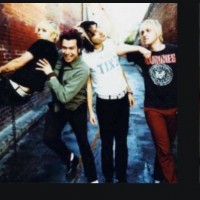 Sugarcult is an American rock band from Santa Barbara, California formed in 1998. The band currently consists of Tim Pagnotta, Airin Older, Marko DeSantis, and Kenny Livingston.
A lot of these bands listed are too popular for what I would consider to be "underrated", but hey, most of them are pretty good.
6
Alkaline Trio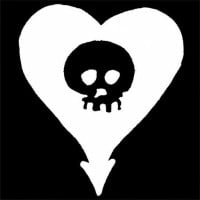 Alkaline Trio is an American punk rock band from McHenry, Illinois. The band consists of guitarist and vocalist Matt Skiba, bassist and vocalist Dan Andriano, and drummer Derek Grant.
They have something that most pop-punk bands don't; diversity in their sound.
7
The Offspring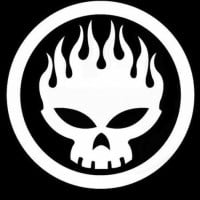 The Offspring is an American punk rock band from Huntington Beach, California, formed in 1984. Formed under the name Manic Subsidal, the band consists of lead vocalist and rhythm guitarist Dexter Holland, bassist Greg K., lead guitarist Kevin "Noodles" Wasserman and drummer Pete Parada.
YES! The Offspring are ridiculously underrated! Despite being around since the 80s 1/20 people that listen to alternative music have never even heard of The Offspring. Not to mention dexter has the highest IQ out of anyone in the pop-punk genre!
Criminally Underrated, They are the only band from the early 90s that can do multiple styles of Punk Rock from their first album all the way to their laightest album, they have the catchiest riff and amazing lyrics even though the people who claimed that they sold out just because a guitarist from a popular 80s Punk rock band who couldn't live with the fact that the Offspring were more popular than his band so he convinced the fans that Offspring sold out and the asskissers started the "whats punk and whats not punk" movement. some people need to grow up and get with times. Times change, and so does music.
It's a shame.
8
Zebrahead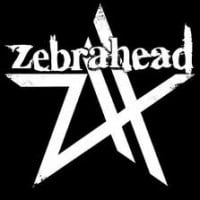 Zebrahead is an American punk rock band from Orange County, California. Formed in 1995, the band has released thirteen studio albums to date.
9
Simple Plan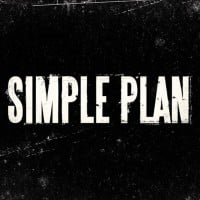 Simple Plan is a French-Canadian pop rock/pop-punk band from Montreal, Quebec. The band has released six albums.
Simple Plan are a ridiculously underrated band of any genre, let alone pop-punk! What other band could create a tune like When I'm gone?
10
MxPx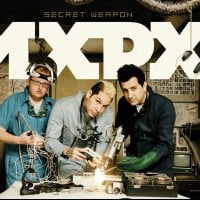 MxPx is an American punk rock band from Bremerton, Washington founded in 1992 as Magnified Plaid. The band has skate punk leanings, with connections to the pop punk scene.
MxPx is amazing
The Contenders
11
The Used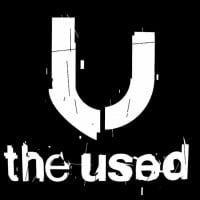 The Used is an American rock band formed in Orem, Utah, in 2001. The group consists of vocalist Bert McCracken, bassist Jeph Howard, drummer Dan Whitesides, and guitarist Joey Bradford.
12 The Ataris
13
The All-American Rejects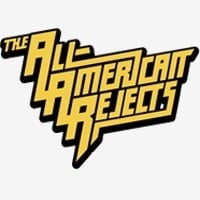 The All-American Rejects are an American rock band formed in Stillwater, Oklahoma in 1999. The band consists of bassist and lead vocalist, Tyson Ritter, lead guitarist and backing vocalist, Nick Wheeler, rhythm guitarist and backing vocalist, Mike Kennerty, and drummer Chris Gaylor.
Hell yea more people need to know this band this band got me into pop punk
Good band.
14
Real Friends
Real friends! My babies! They are super underrated and I love them with all of my heart!
15
Billy Talent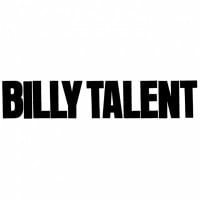 Billy Talent is a Canadian rock band from Mississauga, Ontario. They formed in 1993 with Benjamin Kowalewicz as the lead vocalist, Ian D'Sa on guitar, bassist Jon Gallant and drummer Aaron Solowoniuk.
16
Lit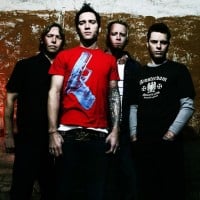 17
Weezer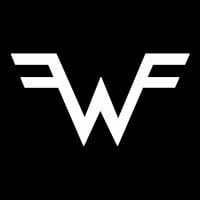 Weezer is an American alternative rock/power pop band formed in Los Angeles in 1992, currently consisting of Rivers Cuomo (lead vocals, lead and rhythm guitar), Patrick Wilson, Brian Bell, and Scott Shriner.
Nice try, but Weezer is not pop punk, it is post-punk and alternative
If Weezer's pop punk, then I guess Nickelback is Death Metal.
So underrated. Take a listen to the cover of Africa. AMAZING!
18 Light Years
19
Motion City Soundtrack
So underrated they weren't even mentioned
20
The Red Jumpsuit Apparatus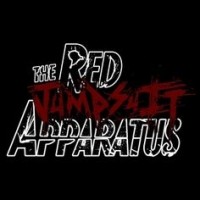 The Red Jumpsuit Apparatus is an American rock band that was formed in Middleburg, Florida, in 2003. The band is best known for their 2006 single "Face Down" from their major-label release Don't You Fake It and has released five studio albums to date.
21
Fall Out Boy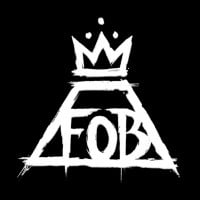 Fall Out Boy is an American pop punk band formed in Wilmette, Illinois, a suburb of Chicago, in 2001. The band consists of vocalist and guitarist Patrick Stump, bassist Pete Wentz, guitarist Joe Trohman, and drummer Andy Hurley.
Everyone likes them now because they are becoming more mainstream. However, their pop punk stuff isn't even thought about twice by the people on the bandwagon. Listen to Thnks Fr Th Mmrs, I Don't Care, Saturday, & Sugar We're Going Down, and that is one of the real reasons why Fall Out Boy is an underrated pop punk band
22
Green Day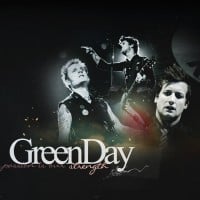 Green Day are an American pop punk/punk rock band formed in East Bay, California in 1987. The members include Billie Joe Armstrong (vocals and guitar), Mike Dirnt (bass), Tré Cool (drums) and Jason White (guitar). Green Day are associated with punk rock, pop punk and alternative rock. Some of their influences include The Ramones, Sex Pistols, NOFX, and Bad Religion. They are best known for their songs like 'Boulevard of Broken Dreams', 'Basket Case' and their 'American Idiot' & 'Dookie' albums. American Idiot sold 6 million copies in the U.S. and won a Grammy Award for "Best Rock Album". Green Day have sold over 75 million records worldwide and have won 5 Grammy Awards. They ...read more.
I love Green Day, but it's not underrated
23 +44
24 Cute Is What We Aim For
25
Paramore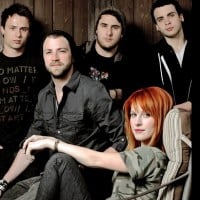 Paramore is an American rock band from Franklin, Tennessee, formed in 2004. The band currently consists of lead vocalist Hayley Williams, guitarist Taylor York, and drummer Zac Farro.
PSearch List