The Top Ten Rappers Who Are Respected by Metalheads
This is a list of rappers I've noticed who are respected by people whom love metal music. Make sure to check out these rappers. If you disagree with the list, be sure to make suggestions.

1 Tech N9ne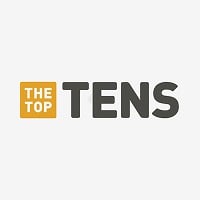 Aaron Dontez Yates, born November 8, 1971, better known by his stage name Tech N9ne, is an American rapper. In 1999, Yates and business partner Travis O'Guin founded the record label Strange Music. He has sold over two million albums and has had his music featured in film, television, and video games. ...read more.
Agreed
Tech N9ne is very much respected by metalheads such as myself and other metalheads I have spoken to.
I mean, he did a collab with Corey Taylor. Besides that, his songs normally tend to be rather aggressive and heavy, something which is mutual for a lot of Heavy Metal acts. - CrimsonShark
Tech should be number one, he is obviously the dopest rapper in the game right now. Glad he's included in the list too.
2
Tupac Shakur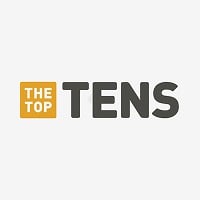 Tupac Amaru Shakur, also known as 2Pac, was an American rapper and actor born on June 16, 1971 in East Harlem, New York. Tupac sold over 75 million records worldwide and has been referred to in multiple major publications such as Rolling Stone as one of the greatest music artists of all time. 2Pac was ...read more.
He is talented is usually don't listen to rap but the oldies are AWESOME
I love metal but he is CLASSIC I know sooo many people who don't like rap (I like rap) but LOVE him
I also have a lot of respect for Tupac. He can rap in a way that is good - KingSlayer93316
I respect Tupac he was a badass rapper.
3
Mike Shinoda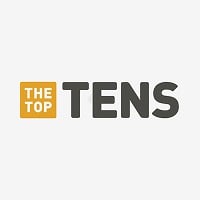 Michael Kenji "Mike" Shinoda (born 11 February 1977) is an American musician, rapper, singer, songwriter, record producer, graphic designer, manager and film composer. He co-founded Linkin Park in 1996 and is the band's rhythm guitarist, primary songwriter, keyboardist, producer, and co-lead vocalist. ...read more.
Being the rap vocals of Linkin Park, there is absolutely no doubt that he is respected by people who listen to metal. He, himself is an amazing rapper and has made a huge amount of hits with Linkin Park.
Being the rapper of Linkin Park, he gets a lot of respect. However, I don't think he is that talented. - IronSabbathPriest
I mean, he's the rapper of a nu metal band, obv. - ProPanda
4
Zack de la Rocha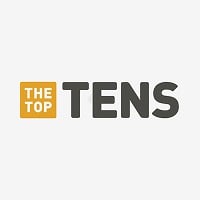 Zacharias Manuel "Zack" de la Rocha (born January 12, 1970) is an American musician, poet, rapper, and activist best known as the vocalist and lyricist of rap metal band Rage Against the Machine from 1991–2000, and after the band's reunion in 2007 until their last show in 2011. He left Rage Against ...read more.
RATM is the best band ever - DarkBoi-X
Zachary de la Rocha is a legend, he is definitely one of the best to ever do it. Being the vocalist of Nu Metal band Rage Against the Machine, he has really managed to make one of the best rap rock songs I've ever witnessed. Zack should definitely bring back RATM, they really did inspire me as a child.
The best rapper in the rap metal genre he does a good job about tell massages in his songs
5
Deuce
Once a part of rapcore band Hollywood Undead, Deuce has really made a scene in being one of the most respected rappers, from people who enjoy metal. He once sung the hooks in Hollywood Undead and was later replaced by Danny. I personally think Danny is better off with Hollywood Undead, but I also wish Deuce was never kicked out.
Um... I'm sorry no metalhead "respects" this rapper that I know of.
6
Fred Durst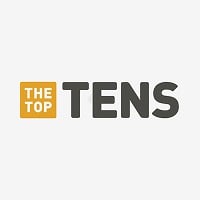 William Frederick "Fred" Durst is an American musician and film director. Durst is best known as the vocalist of the nu metal band Limp Bizkit, formed in 1994, with whom he has released six studio albums.
No metalhead I know of respects Fred Durst... NOT A SINGLE ONE.
Fred Durst is hands down one of the best to have ever made it possible. Being the lead vocalist of Nu Metal band Limp Bizkit, whom is now signed to Cash Money records. Fred Durst has definitely made history and has definitely made a handful of anthems for all you metalheads to enjoy. His lyrics are powerful, yet aggressive, he really knows how to pump you up and make you want to punch someone in the face. Limp Bizkit is amazing!
7
Notorious B.I.G.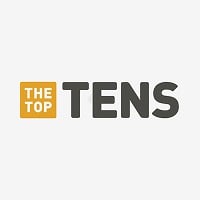 Christopher George Latore Wallace, born May 21, 1972, better known by his stage name The Notorious B.I.G (sometimes Biggie Smalls or just simply Biggie), is an American rapper from Brooklyn, New York. On March 9, 1997, he was murdered in a drive by shooting in Los Angeles, California at the age of only ...read more.
I definitely have respect for Biggie Smalls. Great rapper - KingSlayer93316
8
Eminem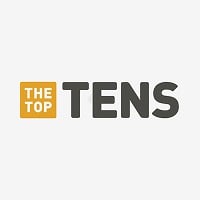 Eminem, born Marshall Bruce Mathers III, is an American rapper, actor and music producer born on October 17, 1972 in St. Joseph, Missouri. Eminem has sold over 300 million records making him the bestselling hip-hop artist of all time. In addition to his solo career, he is a member of D12 and (with Royce ...read more.
Needs to be #1 because sometimes he's the only rapper that people like. - AlphaQ
Marilyn manson and eminem are dope
He has real rap talent, so... - Ananya
Probably because of the fact he doesn't use the word N word every ten seconds.
9
Nas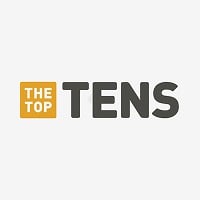 Nasir bin Olu Dara Jones, better known by his stage name Nas, is an American rapper and entrepreneur born on September 14, 1973 in New York City. His album, Illmatic, is considered to be one of the best rap albums of all time. He is also considered to be one of the best rappers of all time.
This one, seems genuinely plausible.
10
Hopsin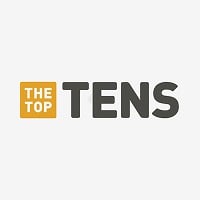 Marcus Jamal Hopson, better known by his stage name Hopsin, is an American rapper, record producer, director and actor from Los Angeles, California. Hopsin was born on July 18, 1985. His first album was called Emurge but he's best known for his album titled Raw.
Yes, the Eminem inspired underground rapper Hopsin is respected by many people who love different type of music genres. Hopsin is definitely one of the best rappers to ever do it, and is definitely one of my favorite rappers as well. Having a successful record label Funk Volume, he has managed to make a lot of anthems, for metalheads to enjoy. He has also signed rappers such as Dizzy Wright and Jarren Benton and has also made them reach XXL.
Hopsin sucks
The Contenders
11
Ice-T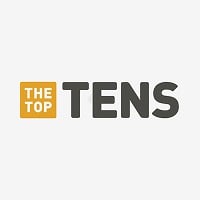 Tracy Lauren Marrow, better known by his stage name Ice-T, is an American musician, rapper, songwriter, actor, record executive, record producer, and author.
I am genuinely surprised he ranked so low, considering how he is a frontman of a really good crossover thrash band. Moreover, I know that there's barely anyone in my metal community who likes Nu Metal, but do know and listen to Body Count...
Never knew much about him until I discover one of the best bands I've ever heard, BODY COUNT. He actually was partially inspiration to look into hp hop and rap a bit too.
12
Ronnie Radke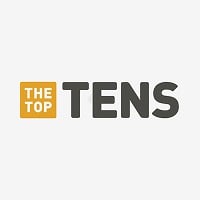 Ronald Joseph Radke is an American singer, songwriter, rapper, musician, and record producer born in Las Vegas, Nevada.
Metalheads do not respect whiny emo poser metal bands like Falling in Reverse.
Don't know who this guy is, but he definitely doesn't look like a rapper. - MetalFoREVer1228
Ronnie is actually the vocalist of Falling in Reverse. This needs to be removed
Who Can Stop Us Now? - Marvel_1William
13
Dr. Dre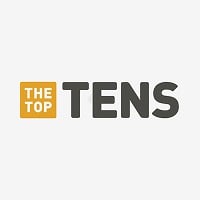 Andre Romelle Young, better known by his stage name Dr. Dre, is an American rapper, record producer, and entrepreneur born on February 18, 1965 in Compton, CA. He is the founder and current CEO of Aftermath Entertainment and Beats Electronics.
I think that Dr. Dre's pretty cool.
14
Immortal Technique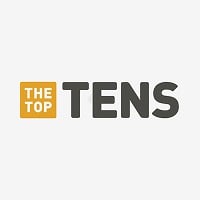 Felipe Andres Coronel, better known by the stage name Immortal Technique, is an American rapper and urban activist from Lima, Peru. He was born on February 19, 1978
15
Death Grips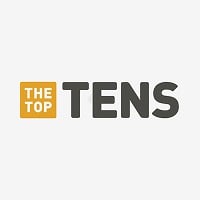 Death Grips is an American experimental hip hop band from Sacramento, California, formed in 2010. The group consists of vocalist MC Ride, drummer and producer Zach Hill, and recording engineer Andy Morin.
Should be number one
They have a distinct sound that some would say sounds like rock and metal.
They're experimental hip hop, not rap. But, I think they're ok - KingSlayer93316
16
DMX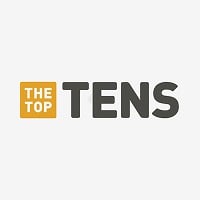 Earl Simmons, known professionally as DMX and Dark Man X, is an American rapper and actor. He was born on December 18, 1970.
17
Fronzilla
Atilla is crap and so is this jackass worst death core in the world
Fronz is amazing, Attila rules and I just love his music. The profanity may be disturbing, buy I love the music anyway.
Being the lead singer of Rapcore band Attila, Fronz is definitely respected by people who listen to metal music. Attila is amazing. Fronz is love, Fronz is life.
18
Kendrick Lamar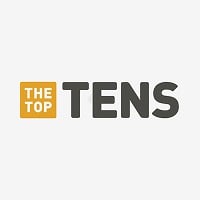 Kendrick Lamar Duckworth (born June 17, 1987) is an American rapper and songwriter. Raised in Compton, California, Lamar embarked on his musical career as a teenager under the stage name K-Dot, releasing a mixtape that garnered local attention and led to his signing with indie record label Top Dawg ...read more.
Favourite rapper - DarkBoi-X
To Pimp A Butterfly was practically flawless. - Caleb9000
19
$uicideboy$
Definitely a metal vibe, one of them used to be part of a punk band.

They're at the top but followed by people like Pouya, Ghostemane, Unaverage Gang, Zillakami and more great rappers.
No Metalhead I know of "respects" him.
Hell yeah
Not really a metalhead but I like $uicideBoy$ a lot.But they're more for emos than metalheads but I'm not emo at all. - DarkBoi-X
20
Benji Webbe
He's more reggae-sounding than rap, but he is metal also. Skindred rules. - NuMetalManiak
Why isn't he in the list? Benji is amazing.
21
Ghostemane
He's the best he grew up on Guns N' Roses and blink 182
He's a pretty big black metal fan and that shines through his music. But he's into metal and rock overall too considering he has sampled bands like Pantera, Black Sabbath, Nirvana, and Linkin Park.
He is a rapper but a metalhead too. - DarkBoi-X
22
Eazy-E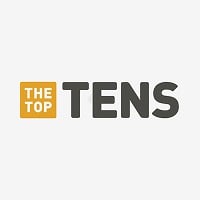 Eric Lynn Wright better known by his stage name "Eazy-E", was an American rapper who performed solo and in the hip hop group N.W.A. He is affectionately called "The Godfather of Gangsta Rap". He was born to Richard and Kathie Wright in Compton, California. On March 26, 1995 Eazy-E dies from complications ...read more.
Watch an interview of him on YouTube talking about his musical preferences. Heavy Metal is his first answer.
23
Scarlxrd
Scarlxrd scream 24/7 so yes - AlphaQ
His violent tone is amazing. Good for heavy music fans
24
tobyMac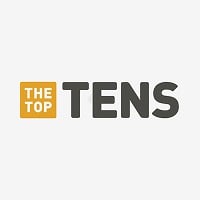 Toby McKeehan, better known by his stage name TobyMac, is a Christian hip hop recording artist, music producer, hip-hop and pop artist, songwriter and author.
Song writer, author, producer and most definitely, an amazing Christian rapper. Toby has a Nu Metal sound in some of his songs and he is definitely an amazing artist. Many metalheads love him, and I wouldn't dare ask why.
Tobymac has collabed with Nu metal artist Trevor McNevan and also with Skillet's John Cooper - paasadani
25
Tyler the Creator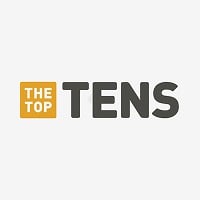 Tyler Gregory Okonma (born March 6, 1991), better known by his stage name Tyler, The Creator, is an American rapper, record producer, and music video director. ...read more.
Goblin and Bastard man
26
MF Doom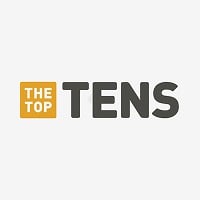 Daniel Dumile, also known as MF DOOM, is a British-born hip hop recording artist who spent most of his life in the United States.
27
Denzel Curry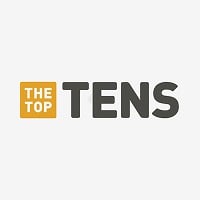 Denzel Rae Don Curry (born February 16, 1995) is an American rapper and songwriter from Carol City, Florida. He released his debut full-length album, titled Nostalgic 64 on September 3, 2013. His second full-length album, titled Imperial, was released on March 9, 2016. His third album, Ta13oo, came ...read more.
He has loud and bass songs so he's definitely a good pick for metalhead. - AlphaQ
28
Ice Cube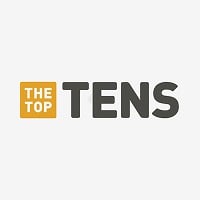 O'Shea Jackson, born June 15, 1969 in Baldwin Hills, CA, known by his stage name Ice Cube, is an American rapper, record producer, actor, and filmmaker. He began his career as a member of the hip-hop group C.I.A and later joined the seminal gangster rap group N.W.A. After leaving N.W.A in December 1989, ...read more.
He's pretty badass in my book.
He's AWESOME! - awesomedp900
29 Bones
30
Kid Rock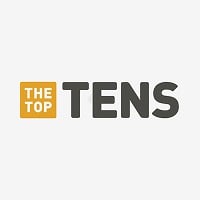 Robert James Ritchie Sr., known professionally as Kid Rock, is an American singer-songwriter, rapper, musician, record producer, activist, minister and actor.
That face is funny. I don't really like Kid Rock though - KingSlayer93316
Just NO...
31
Lil Wayne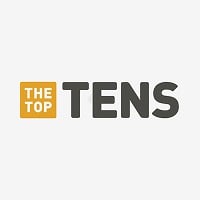 Dwayne Michael Carter, Jr. is an American rapper from New Orleans, Louisiana. He was discovered by Brian "Baby" "Birdman" Williams at a very young age, and was signed to Cash Money Records, where he would be one quarter of the rap group Hot Boys. In the years to follow, he would go on to find his own ...read more.
Most metalheads that I know of despise Lil Wayne...
Nope. I hate him - KingSlayer93316
32
ZillaKami
Zillakami is pretty awesome his music with city morgue is raw asf
He's one of the best rappers because his music is to easily to get in to since his music has a metal feel to it.
33 Madchild
34
Yelawolf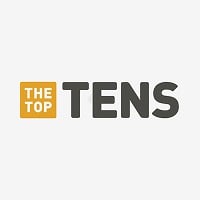 Michael Wayne Atha (born December 30, 1979), better known as Yelawolf, is an American rapper from Gadsden, Alabama. In his early years, Yelawolf released his first independent album "Creek Water', which was released in 2005. During 2005 to 2010, he released one extended play (EP) and four mixtapes. ...read more.
This guy is awesome!
35
Daddy Yankee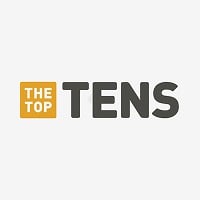 Ramón Luis Ayala Rodríguez, known by his stage name Daddy Yankee, is a Puerto Rican singer, songwriter, actor and record producer.
Slipknot and avenged sevenfold look and music
No. He created Despicacito (or however you spell it) - KingSlayer93316
36 MCA
37 Ad Rock
38
Joyner Lucas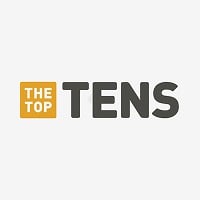 Gary Maurice Lucas, Jr., better known by his stage name Joyner Lucas, is an American rapper, singer-songwriter, poet, and actor from Worcester, Massachusetts. Lucas gained widespread exposure and critical acclaim after the release of his single "Ross Capicchioni" in 2015.
39 Sosmula
40
Ol' Dirty Bastard
Evil angry beats and basically does some straight up proper growling at times on songs like Dirt Dog
41
T. Mills
The scene girls just love T. Mills. Yes, he may be handsome, and yes he may have released a successful independent rap album, and of course was signed to Columbia Records for being a great artist himself. I would consider T. Mills an amazing artist. He has many great anthems, for example The Boom, which indeed is amazing, and deserves to be in the Greatest Songs of All Time list.
42 Mike D
43
XXXTentacion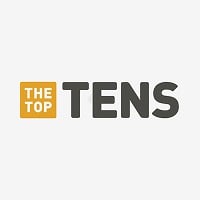 Jahseh Dwayne Onfroy (January 23, 1998 - June 18, 2018), known professionally as XXXTentacion, and often referred to as X, was an American rapper, singer and songwriter.
This here is as false as it gets. I've never met a metalhead who respects him, I'd rather say the opposite even if he was inspired by some rock and metal bands he still was a woman abuser and a hardcore homophobe, and in my opinion his music is trash. - PerArnt27
He's has been inspired by metal and rock bands like Papa roach and Nirvana. Even he have song like "King", "Revenge" and more.
His old songs yes but new songs no - AlphaQ
44
Twiztid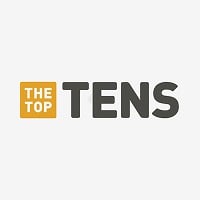 Twiztid is an American hip hop group from Detroit, Michigan. Formed in 1997, Twiztid is composed of Jamie Spaniolo and Paul Methric, who perform under the respective personas of Jamie Madrox and Monoxide. Twiztid were previously signed to Psychopathic Records and are associated with the "Juggalo" scene. ...read more.
These guys are awesome, that hace lyrics that has a perfect aesthetic to death metal m/
45
OmenXIII
He has some nice bass and his lyrics are a bit like $UICIDEBOY$ and SCARLXRD(formal vocalist of myth city)
46 Kid Bookie
BAdd New Item