Top Ten Reasons Why Soundgarden Was the Greatest Grunge Band
NuMetalManiak
The Top Ten
1
Chris Cornell's vocals
I think Chris Cornell has amazing vocals, but my sister things he sounds like a wannabe Christian pop singer. At the same time though, she says that about everyone that me and my dad thing is a good singer and half of the music she listens to doesn't even use real singers it uses the vocaloid robot things.
I think Chris Cornell is one of the best songwriters, guitar players, and singers ever not only because his huge solo career, but also with soundgarden, audioslave, and temple of the dog, but also his deep soothing voice and amazing words
Best thing to happen to rock since Ian Gillan. Totally irritating to a Poison fan and God bless them for that!
One of the best singers of all time along with dio and bruce dickinson
V 2 Comments
2
Their sound was more metal in comparison to other grunge bands.
My favorite grunge band is Alice In Chains, and trust me they also have metal in their music. Even more than Soundgarden in some ways. Songs like " Man In The Box", " We Die Young", " Them Bones", Dam that River", Grind", " Junkhead" just to name some that sound like metal. Hell in the big 4 of grunge bands ( Nirvana, Soundgarden, Pearl Jam, and Alice In Chains) AIC is the most metal sounding. - RustyNail
Actually Alice In Chains Was More Metal Than Soundgarden Even Though I Hear Some Of Metal In Their Music,However I Think Soundgarden Was More Hard Rock Than Metal. - FettiMC
Albums like Badmotorfinger and Ultramega OK show some of the most metal-sounding songs ever, like Slaves and Bulldozers, Jesus Christ Pose, and Beyond the Wheel. - NuMetalManiak
3
They were one of two pioneers of the grunge genre.
Soundgarden was one of the earliest two grunge bands, the other was the short-lived Green River. - NuMetalManiak
4
The band experimented with different time signatures.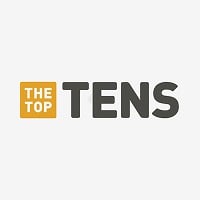 The Band was a Canadian-American roots rock group formed in 1965 . Which originally consisting of Rick Danko (bass guitar, double bass, fiddle, vocals), Levon Helm (drums, mandolin, guitar, vocals), Garth Hudson (keyboards, saxophones, trumpet), Richard Manuel (piano, drums, vocals) and Robbie Robertson ...read more.
5
Black Hole Sun and Spoonman both won Grammys.
So Many Amazing Artists Never Got Grammys To The Fact That They Really Don't Mean Anything. - FettiMC
Awards Are Nothing! The Who, Led Zeppelin, AND Queen Never One Any Grammys! - BeatlesFan1964
6
Soundgarden broadened their musical horizon to psychadelic while still sounding fresh.
Evident most in the "Down on the Upside" album. - NuMetalManiak
Guys, just listen to Applebite. Do it. Now.
7
Kurt Cobain himself was a fan of Soundgarden's early work.
If he heard superunknown or down on the upside he would really enjoy those too even though badmotorfinger is my favorite
8 The lyrical content of Soundgarden songs is very diverse.
9
Their songs were more complex in comparison to other grunge bands
This reason should be at least in the top 3. - Gruunge
10 Their collection of rarities and B-sides are actually worth listening to.
The Contenders
11 Their songs were technically more demanding in comparison to other grunge bands
12
The album Louder than Love was a step into the metal mainstream.
The transition from the guitar to Chris Cornell's voice in the beginning is so stellar - LizardKing99
BAdd New Item
Recommended Lists