Top Ten Greatest Glam Rock Artists of All Time
This list defines the music in the 1970's in the UK, mainly, that dominated the chats between for the majority of the decade. Also, there might be other glam rock bands from other decadel. Glam rock was highly enjoyable party rock music, full of great colourful and glitter outfits. Prog rock and hard may have been the biggest genre of rock worldwide in the early to mid 70's, but glam rock was definitely the biggest and most fun in the UK. This list does not include glam metal artists, which is why there is the obvious gap from the 1980's, this is simply glam rock.

The Top Ten

1 David Bowie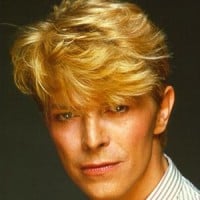 David Robert Jones, known professionally as David Bowie (January 8, 1947 - January 10, 2016) was an English singer born in London, the son of a fundraiser and a waitress. He is credited for his experimental and creative musical discography which has won praise and accolades for many critics and fans. The man who the world knew as David Bowie was an actor, a painter, a philosopher, and many other things. But first and foremost, and what he was known for most, he was a rock star, covering every genre from psychedelic folk to industrial. His influence on fashion, music, and pop culture in general remains as his legacy--along, of course, with his unforgettable music.
Genius artist, but only glam while it suited his purposes before his next stylistic change.
I love Davis bowie but can someone answer my question, is he gay?
Diverse, that's for sure, and Glam seems to be one of those genres.
Come on, everyone. This is the ' guy who pioneered Glam Rock.
2
T.Rex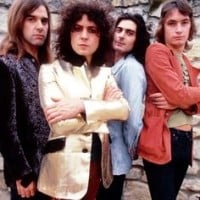 T. Rex were an English glam rock band, formed in 1967 by singer-songwriter and guitarist Marc Bolan. The band initially called Tyrannosaurus Rex, released four folk albums under this banner.
THE pioneers of GLAM (it definitely wasn't Bowie). Bolan had the complete package, the looks, the hair, the swagger, the poetry, the voice, the guitar riffs, the tunes, the style, the moves, the otherworldliness, the MAGIC. He was a PURE ENERGY & his energy lives on in his incredible songs & image. There was no-one else like him before or since - his self-belief was refreshing & invigorating. A TRUE STAR.
Definitely my favorite glam rock artist (I love Bowie, but I don't look at him as a dedicated glam rock musician).
Bolan, Sweet, and Slade WERE glam, the rest just hitched a ride with them.
Marc Bolan was Glam Rock. Nobody came close, T.rex were out on their own.
3
The Sweet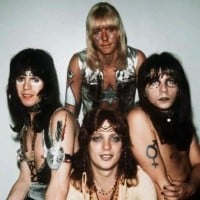 The Sweet is a British glam rock band that rose to worldwide fame in the 1970s. Their best known line-up consisted of lead vocalist Brian Connolly, bass player Steve Priest, guitarist Andy Scott, and drummer Mick Tucker. The group was originally called Sweetshop.
Tough choice between these and Slade for the best glam band, but Sweet just about nick it for me.
At their best much, much better than the competition. Boy could they rock out!
The Ballroom Blitz is amazing but it's not the only one.
Can rock just about anything!
4
Queen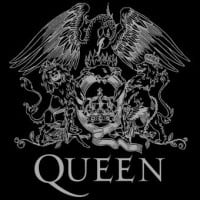 Queen are an English rock band formed in London in 1970. The original lineup was Freddie Mercury (lead vocals, piano), Brian May (guitar, vocals), Roger Taylor (drums, vocals), and John Deacon (bass guitar, vocals). Before forming into Queen, Brian May and Roger Taylor had played together in a band named Smile. Freddie Mercury was a fan of Smile and encouraged them to experiment with more elaborate stage and recording techniques. He then joined the band in 1970, suggested "Queen" as a new band name, and adopted his familiar stage name. John Deacon was also recruited to complete the line-up. ...read more.
How can Queen be 9th? Watch a QUEEN video, any video and that is Glam Rock at it's finest
5
Slade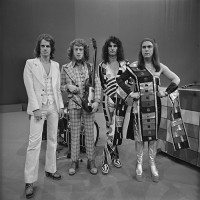 Slade are an English rock band from Wolverhampton. They rose to prominence during the glam rock era in the early 1970s, achieving 17 consecutive top 20 hits and six number ones on the UK Singles Chart.
The most succesful band in the UK in the whole of the 70's, they sold more singles than anybody. Including 6 no. 1's in 3 years, 3 of which went directly to number 1 in one year 1973, something which hadn't been seen since The Beatles. They enjoyed a total of 12 top 4 hits between 1971 to 1974, and consecuatively 17 from 71-76. Their singles and albums were higly succesful across Europe and Oceania, having 3 no. 1 albums and 5 top ten's in total. Their 1974 film "Flame" has often been called "the greatest rock film of all time"and the album that came with it is often said to be one of the best film albums ever, and their 1972 live album Slade alive has been descried as one of the most important live albums ever. They are most remebered for their two 1973 hits come on Feel the Noize and Merry Xmas Everybody, but all of their music, whether their 60's start, their 70's peak or the hits they produced between 1980-91, it's all great. Slade have been incredibly influential on popular ...more
The best and so underrated. Noddy is a legend, one of the best down and dirty bluesy rock voices ever. Steve Marriott is another.
Very tight between Slade and Sweet as far as my number one goes.
6
Roxy Music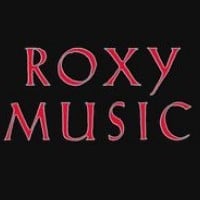 Roxy Music were an English rock band formed in 1970 by Bryan Ferry, who became the band's lead vocalist and chief songwriter, and bassist Graham Simpson.
7
Mott the Hoople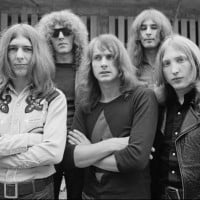 Mott the Hoople are an English rock band with strong R&B roots, popular in the glam rock era of the early to mid-1970s.
8
Sparks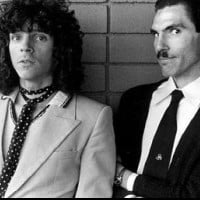 Sparks are an American pop and rock band formed in Los Angeles in 1972 by brothers Ron and Russell Mael. The duo formed in 1968 under the name Halfnelson.
9
New York Dolls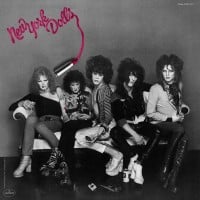 10
Elton John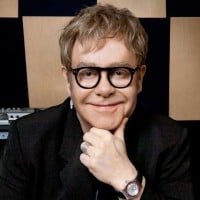 Sir Elton Hercules John (born Reginald Kenneth Dwight; 25 March 1947) is an English singer, pianist and composer. Collaborating with lyricist Bernie Taupin since 1967 on more than 30 albums, John has sold over 300 million records, making him one of the best-selling music artists of all time. He has more than fifty Top 40 hits in the UK Singles Chart and US Billboard Hot 100, including nine number ones in the UK and nine in the US, as well as seven consecutive number-one albums in the US. His tribute single "Candle in the Wind 1997", rewritten in dedication to Diana, Princess of Wales, sold over 33 million copies worldwide and is the best-selling chart single of all time. According to Billboard in 2019, John is the top solo artist in US chart history (third overall), and the top Adult Contemporary artist of all time. In 2021, John became the first solo artist with UK Top 10 singles in six different decade.
There is no more Glamour than Sir Elton Hercules John!
Not Even in Here! Shame on you!
The Contenders
11 The Darkness
12 Mud
13
Alice Cooper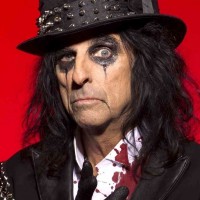 Alice Cooper is an American singer, songwriter, musician and occasional actor whose career spans over five decades.
Good candidate for the list, but he's American. The OP specifically wanted British artists.
Should be right up there with David Bowie.
14 Wizzard
15
Cockney Rebel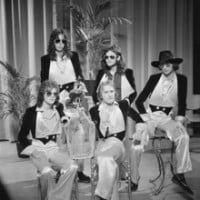 16
Gary Glitter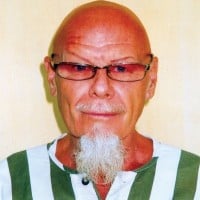 Gary Glitter is a former glam rock singer and songwriter. He sold over 20 million records and regained media attention in 1999 when child pornography were found on his laptop and committed sex offences with children. He was sentenced to 17 years in prison in 2015.
All the kids loved him, and he... Oh. Hang on...
17
Kiss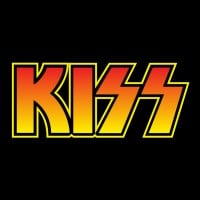 Kiss is an American hard rock band formed in New York City in January 1973 by Paul Stanley, Gene Simmons and the band's original manager, Lew Linet.
18
Suzi Quatro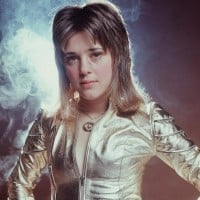 Susan Kay "Suzi" Quatro is an American hard rock singer-songwriter, multi-instrumentalist, and actress. She was the first female bass player to become a major rock star, breaking a barrier to women's participation in rock music.
Yes, she is awesome.
19
Ratt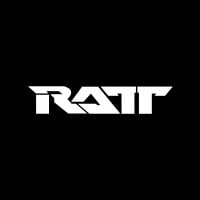 Ratt is an American heavy metal band that had significant commercial success in the 1980s, with their albums having been certified as gold, platinum, and multi-platinum by the RIAA.
Ratt is the least respected band of the glam era! Maybe, it was their ability to really rock, when they wanted to? They only had one significant hit but they had all types of gems packed away in their albums. Come on, give Ratt some love.
Not glam rock.
20
Poison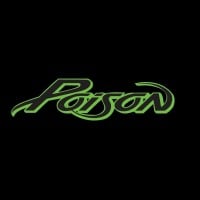 Poison is an American glam and hard rock band that achieved great commercial success in the mid-1980s to the mid-1990s.
They're glam metal, not glam rock.
21
The Glitter Band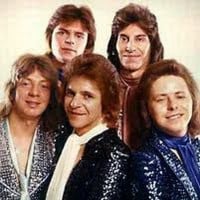 22
Twisted Sister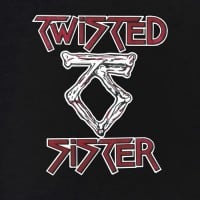 Twisted Sister was an American heavy metal band originally from Ho-Ho-Kus, New Jersey, and later based in Long Island, New York.
Again, not glam rock.
23
Dokken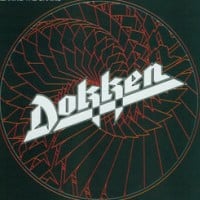 Dokken are an American metal band formed in 1979. They split up in 1989 and reformed four years later.
They were a lot like Ratt, they ran under the radar while bands like Poison and Motley Crue got all the attention.
24
Cinderella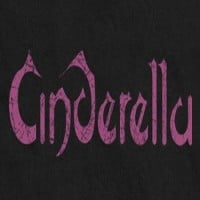 Cinderella was an American glam metal and hard rock band from the suburbs of Philadelphia, Pennsylvania. The band emerged in the mid-1980s with a series of multi-platinum albums and hit singles whose music videos received heavy MTV rotation.
25
Europe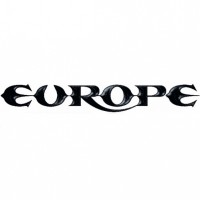 Europe is a Swedish rock band formed in Upplands Väsby, Stockholm in 1979 under the name Force by vocalist Joey Tempest, guitarist John Norum, bassist Peter Olsson and drummer Tony Reno.
PSearch List