Top 10 Greatest Rock Bands of the 21st Century
The Top Ten
1
Linkin Park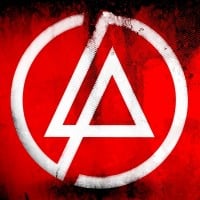 Linkin Park is an American rock band formed in Agoura Hills, California, in 1996. The members currently include Mike Shinoda (vocals, keyboards, rhythm guitar), Brad Delson (guitar), Dave "Phoenix" Farrell (bass), Joe Hahn (DJ) and Rob Bourdon (drums). Linkin Park are associated with a mixture of Alternative Rock, Hip Hop and Techno. Some of their influences include Nine Inch Nails, Deftones, The Roots and Aphex Twin. ...read more.
In a world were hip hop is mainstream, they've found a way to convert rap fans to Linkin Park fans by having hip hop elements in a rock band and at the same time impressing hard-core rock fans too. While A Thousand Suns might have been a bit of disappointment for many it was still great music, just a whole lit different from what they had done in the past. But they've said that in they're upcoming album (which will hopefully come out this year) they're getting back to their roots. Linkin Park is without a doubt the best of the 21st century, and is the band to watch in 2012.
Linkin Park is the greatest rock band of all time(after The Beatles). Why? Because they have never sung about love, drugs, alcohol, deaths, churches, and other stupid things. They have never worn stupid ""ROCK"" clothes. They have never painted their faces and never grown long hair. And the most important thing is that Chester didn't growl and he didn't scream like a stupid pig. He screamed like a demon, but a good demon. So SHUT UP those who say that LP isn't one of the best. Because they are the BEST.
They're easily the best band on this list and they're at the top of somewhere around ten lists on this website. They're where they deserve to be. No one in the world can beat them. I just can't express in words how much I love them. They mean the world to me. I can't live without listening to LP even for a day. I can literally listen to Chester's voice all day long without a break. Sure there are a lot of good bands on this list but NONE can be compared to LP.
SOLDIER FOREVER...!
I consider them as perfectionists of rock music. They invented new musical style combining hip-hop, rock, metal and electronica. I've heard their every song, each song sounds unique to me. My most favourite songs of LP are: In the End, Crawling, Runaway, Numb, Breaking the Habit, Somewhere I Belong, Given Up, QWERTY, Waiting for the End, Castle of Glass, Lies Greed Misery & a rare but I consider it one of the best works of LP, She Couldn't.
2
Green Day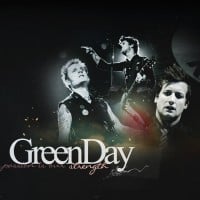 Green Day are an American pop punk/punk rock band formed in East Bay, California in 1987. The members include Billie Joe Armstrong (vocals and guitar), Mike Dirnt (bass), Tré Cool (drums) and Jason White (guitar). Green Day are associated with punk rock, pop punk and alternative rock. Some of their influences include The Ramones, Sex Pistols, NOFX, and Bad Religion. They are best known for their songs like 'Boulevard of Broken Dreams', 'Basket Case' and their 'American Idiot' & 'Dookie' albums. American Idiot sold 6 million copies in the U.S. and won a Grammy Award for "Best Rock Album". Green Day have sold over 75 million records worldwide and have won 5 Grammy Awards. They ...read more.
Green Day is in my opinion clearly one of the greatest bands of all time. Their lyrics can be beautiful but also very political (I love their political views by the way) and every single song/album sounds amazing. Also they're the best live band I've ever heard. Yet another thing that is amazing about them is that they put so much effort in every song and every music video and every live performance.
They're definitely my favourite band.
Green Day... The extremely talented alt rock band people confuse to be punk one... They are awesome... But not more then Linkin Park... Green Day is a little old... Before 21st century but Linkin Park is the band made in 21st century... Anyway... Check out "Boulevard of broken dreams"," 21 guns" and "American idiot"
Green Day truly is one of the best rock bands out there. Personally, they're my favourite band. They were excellent when 1039/Smoothed Out Slappy Hours came out all the way up to their most recent albums Uno! Dos! And Tre! The band knows how to make the most poetic lyrics like Redundant and Wake Me Up When September Ends and Last Night on Earth as well as loud political songs like American Idiot Holiday and Know the Enemy. Green Day also influenced lots of bands during the 90s and songs like When I come around, brain stew, basket case! And Longview are very catchy. Green Day is amazing. all albums.
Green Day is the kind of modern rock band that will live on. That's what makes them stand out. They started am era and experimented with so many styles. Call them whatever genre you will, but to me, all of their albums are truly punk rock.
3
Slipknot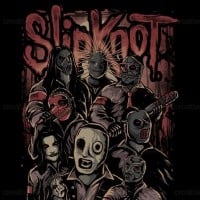 Slipknot is an American metal band formed in Des Moines, Iowa in 1996. The band is best known as one of the pioneers of the New Wave of American Alternative Metal during the late 1990s - 2000s and are distinguishable by the band's clothing choices, consisting of black/red jumpsuits and horror inspired masks. ...read more.
Oh please. Slipknot deserves better than 15. Slipknot should be after Linkin Park. Their best are in my quick list psychosocial, people=s***, sulfur, heretic anthem, sic are better than given up, what I've done and faint.
Amazing band. I love everything about their music. There will never be another band like them. Isn't there any maggots on this site?
Slipknot are everything metal represents and more. Pleased to see them on this list.
Slipknot kicks ass. Maggot for life!
4
Avenged Sevenfold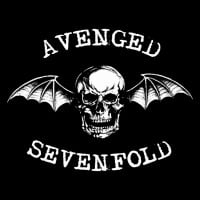 Avenged Sevenfold is an American heavy metal band, that was formed 1999 in California. Their longest lineup of members was M. Shadows (Vocals), Synyster Gates (Lead Guitar), Zacky Vengeance (Rhythm Guitar), Johnny Christ (Bass Guitar), and The Rev (Drums). ...read more.
Lots of people question whether A7X is rock or metal, but for me their albums from city of evil to Nightmare can be considered Hard rock, with the first 2 albums metalcore and hail to the king as heavy metal. But even if we discount the metal albums, avenged sevenfold have the instumental talent of old rock and metal bands like pantera and megadeth, with the vocal and lyrical genius of modern rock bands like Linkin park and Three days grace. definitely should be 1st aove linkin park and green day ( who are also great bands)
I used to not listen to any rock music, but Avenged Sevenfold got me hooked. I've listened to all their songs, can't even decide a favorite. They're all amazing. The thing that makes them so amazing is that there are some Hard Rock bands, some Heavy Metal bands, some slow rock bands, and then there's Avenged Sevenfold which combines it all into one amazing band.
Even though they are the boy band of metal they still get my number one vote. I've never shown someone one of they're songs and not had them like it in some way. Very interested to see how the writing goes without the Rev though.
No other band could write, sing or perform as well as a7x does. With M. Shadows immense vocals, the awesome rifts of gates and vengeance and the unreal drumming and songwriting of the rev, this band Is truly unbeatable in this list
5
Foo Fighters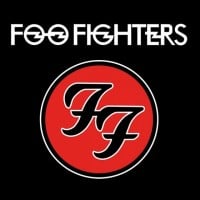 Foo Fighters are an American alternative rock band, formed in Seattle in 1994. The band was founded by Nirvana drummer Dave Grohl after the death of Kurt Cobain and the dissolution of his previous band. The band consists of Dave Grohl (lead vocalist, rhythm guitar, main songwriter), Pat Smear (rhythm ...read more.
Each to their own opinion, but my opinion is that the Foo Fighters are not only my favorite band of the 21st century by a huge margin, they are also my favorite musicians of all time! When I hear songs like 'Bridge Burning' (one of many, many, many exceptional FF songs) I HAVE to get up and headbang!
Number 22? Are you people serious? These guys are so much better than Green Day, Linkin Park, Three Days Grace, and Nickelback (especially Nickelback) and Dave Grohl is simply a legend. Listen to kickass songs like Pretender, Everlong, Walk and you'll be hooked.
Obviously not given enough credit. If you like Nirvana then you'd love Foo Fighters. They have a ton of hit songs like Everlong, Walk, and the Pretender. Definitely a top 5 band.
I love this band so much. Their music is just incredible. They don't deserve to be at #19. They should definitely be #1. My favorite band of all time. Always have been, always will be.
6
Muse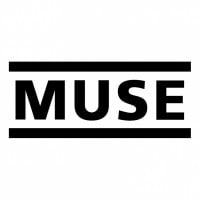 Muse are an English alternative rock band from Teignmouth, Devon, formed in 1994. The members are Matt Bellamy (lead vocal, lead guitar, piano, keyboard), Dom Howard (drums, percussion) and Chris Wolstenholme (bass, backing vocals). They've won several awards including 5 MTV Awards, 8 NME Awards, 2 Brit Awards, and 2 Grammy Awards.
The amount of talent in this band could blow away all the other bands in the top 10 combined. Everyone in the band is a master at what they do, and so far the band has produced all fantastic albums. The amount of musical diversity throughout their music is thoroughly fascinating, and their ability to play the different genres is even more so. And unlike just about every other band in the top 10 except Linkin Park and Green Day, their fan base is not horrible.
They should've been on number 1, not Linkin Park! Yes I'm a Muser, but I try to be objective here. Muse are better live than Linkin Park, they have better songs and lyrics than Linkin Park. Almost all Linkin Park songs sounds the same (I know they do some experiments on Minutes to Midnight till Living Things but the experiments don't sound that different for me, maybe because they have a DJ and they never excluding rock in their experiments) unlike Muse which experiment from Alternative rock to Orchestral to Electronic and it sounds completely different. Listen to Stockholm Syndrome then Follow Me then Exogenesis Symphony for example. Muse also have great guitar solo and great bassline. Hysteria was voted the greatest bassline of all time in 2011. Linkin Park don't have any great solo and bassline. Rock music isn't complete without epic bassline and guitar solo in my opinion. I think Linkin Park win just because they can make more fans (they made LPU and whoever register to LPU have a ...more
The most original band on this list besides Green Day. Their music is unpredictable and challenges the listener's taste in music. Truly talented on all instruments, unsurpassed especially on guitar.
I just love them so much - all their songs in their albums are amazing! I listen to them everyday and don't seem to get enough of their marvelous unique sound, and I can't wait for their next project!
7
Nickelback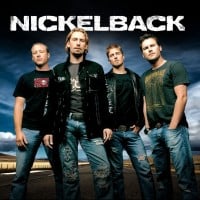 Nickelback is a Canadian post-grunge band formed in 1995 in Hanna, Alberta, Canada. The band is composed of guitarist and lead vocalist Chad Kroeger, guitarist, keyboardist and backing vocalist Ryan Peake, bassist Mike Kroeger, and drummer Daniel Adair.
They are the most successful post grunge band and for a reason, they are so diverse in rock genres ranging from hard rock/metal songs to ballads and post grunge/grunge songs... Chad has an insane voice and he makes up the greatest lyrics and they got the billboard award for the best band for a reason! And that reason is that they're the best
My most favourite band and after I them live I have seen their songs differently than before. My mom introduced me to nickelback and have glued to them and their songs ever since and will be until they finish. Looking forward to their 10th album. Love all the last 9 albums. Also love Bon Jovi, Queen, Guns and Roses and Skillet.
Don't listen to the hate. Who said being generic was a bad thing? These songs still clearly have a lot of talent and effort out into them!
My father introduced me to Nickelback, and I've been with them from then, even until now. I don't understand why Nickelback get so much hate, they are a great band and I will continue to listen to and enjoy their music for as long as I can.
8
Breaking Benjamin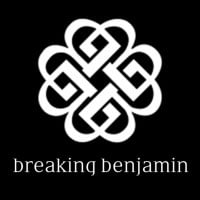 Breaking Benjamin is a American post-grunge/alternative metal/rock band formed in 1998. The bands members all changed in the time between 2010 to 2014, with the exception of Ben Burnley (Vocals). The Ex-Members included Chad Szeliga (Drums), Aaron Fink (Guitar) and Mark Klepaspi (Bass). ...read more.
Derserve a lot more credit than they get, Phobia is one the greatest albums of the last decade. From So Cold to Diary Of Jane to Give Me A Sing, each of their albums has had great songs with true meaning.
Are you kidding me... Breaking Benjamin is BEST. Deserve to be #1. Songs like Dear Agony, Anthem of the Angels, Give Me A Sign are great songs with true meaning.
These guys deserve to be #1. They are by far the best band to ever form (with A7X right behind them) and they deserve to be recognized more
Breaking Benjamin are a wicked band along with papa roach who are unfortunately not in the top 10.
9
Coldplay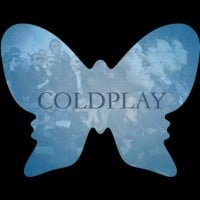 Coldplay are a British pop rock band formed in 1996. The band consists of Chris Martin (lead vocalist and pianist), Jonny Buckland (lead guitarist), Guy Berryman (bassist) and Will Champion (drummer and backing vocalist). Manager Phil Harvey is often considered an unofficial fifth member. The band renamed themselves "Coldplay" in 1998. Before making their debut album, they recorded and released three EPs: Safety in 1998, Brothers & Sisters as a single in 1999, and The Blue Room in the same year. The Blue Room was their first release on a major label, after signing to Parlophone. ...read more.
Coldplay is put simply the best band in the world! Their music is fantastic and can easily be sung, their world tours have mesmerized us all. And every fan is respected by this fantastic collection that is Coldplay!
Best band should be in the top ten! They have made so many hits and so many of their best songs are their most underrated! They are incredibly talented and their meaningful lyrics brings their songs to a new level
What I will say is they need to utilise Guy on bass more like they did on X&Y, but they are still an incredible band with songs so easy to sing along to and they are just a brilliant go to.
One of the greatest hit making bands to ever do it. Not only top 10 band of the millenium, but a top 10 band all time
10
Blink-182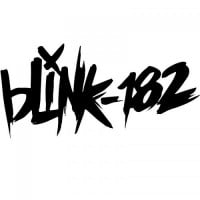 Blink-182 are a pop-punk band formed in 1992. Original lineup were Mark Hoppus (Bass Guitar, Vocals) Tom DeLonge (Guitar, vocals) Scott Raynor (Drums). Raynor was fired from the band in 1998 and replaced by drummer Travis Barker. They got into mainstream after the album "Enema of the State" Tom DeLonge left the band in 2015 and was replaced by Matt Skiba. Tom DeLonge returned in October 2022, bringing the classic line-up back
Dude blink got me through some tuff times. They are literally the best band in the history of life itself I love their lyrics hands down they are number 1
They are the idols of many bands that are named here. Blink are just the best
Blink 182 is the best. The drums are so tight, and Adam's Song is a work of art
The Contenders
11
Red Hot Chili Peppers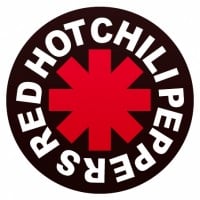 The Red Hot Chili Peppers is an American funk-rock and alternative rock band, that was founded in 1983. The band's members are Anthony Kiedis (Vocals), Michael "Flea" Balzary (Bass), Chad Smith (Drums) and numerous guitarists, most well-known being John Frusciante. The band is among the most well-known funk bands in music history with albums like "Blood Sugar Sex Magik" and "Californification" being some of their best known works. Throughout their career, the band has won numerous different awards and established an immense fanbase.
This band has been around for a long time, and their music hasn't died. In fact, they're better than ever. Flea's tremendous bass licks, Anthony Kiedis' singing + rapping, Chad Smith always with the best rhythm and their guitarists have made the sound of RHCP the way it has been forever. Blood Sugar Sex Magik shows off their funkiness and sex-driven music, while Californication expresses their beautiful songwriting.
The most important band in my life, influenced and motivated me a lot. No words can perfectly describe how brilliant, emotional and true their art is.
Why are they below Nickelback?
simply brillant! they released songs such as californication that are internationally recognised. Just listen to them performing live and yo will just know what rocking is about! Long life to Anthony, Flea, John and Chad.
12
Metallica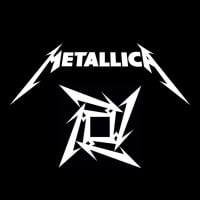 Metallica is an American Heavy/Thrash Metal band formed in 1981 . The original lineup was James Hetfield (Vocalist and Rhythm guitarist), Dave Mustaine (Lead Guitar), Lars Ulrich (Drums), Ron McGovney (Bassist). The group came into mainstream from their Self-Titled album and the hit single "Enter Sandman".

With their first two albums, Kill 'Em All and Ride The Lightning reaching underground success, their third effort, Master of Puppets has since become one of the most important heavy metal albums ever, as it became the first thrash metal album to be certified platinum. The title track has since become the band's most played song live. ...read more.
Whoever put them way down here needs to never judge rock again
13
Disturbed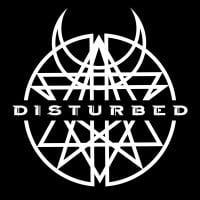 Disturbed is an American alternative metal/nu-metal/heavy metal band from Chicago, Illinois. The band comprises vocalist David Draiman, bassist John Moyer, guitarist Dan Donegan, and drummer Mike Wengren. They are known for songs like "Down With the Sickness" and "Stricken" .
I'm a girl, I like pink, but I like black too, and I like heavy rock, and if you like to bang your head to some heavy rock, see and hear a cool ass looking guy sing some awesome lyrics and the band play some totally cool songs, incredible rifts on the guitar, wild drumming and their unique way to make music sound so totally heavy rock, you've got to check them out if you've never heard them. If you like Metallica, slipknot, any heavy metal bands, you'll love these guys! One of my all time favorites now! My husband laughs when I come home and he can hear it playing in the car!
How is Disturbed so low... I don't even like this band, and I still think they should be in the top ten. They're so much more successful and popular than 3DG and Muse and My Chemical Romance. What is this list? Is Trump voting here?
26, really? They are reminding us old, great music like hard rock/heavy metal/thrash metal. And they're doing it well. They're one best bands from 21st century with A7X and also in my opinion Rise Against. If you're still not conviced, just listen to their "Ten Thousand Fists" and "Indestructible" albums, and you will know what I mean.
Apart from the drummer, this band has an unbelievable singer, a guitarist withsolos that are soulful and just mindblowing lyrics. They got evrything 1 seeks in heavy metal!
14
Fall Out Boy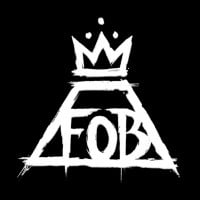 Fall Out Boy is an American pop punk band formed in Wilmette, Illinois, a suburb of Chicago, in 2001. The band consists of vocalist and guitarist Patrick Stump, bassist Pete Wentz, guitarist Joe Trohman, and drummer Andy Hurley.
Fall Out Boy is the type of band that is your favourite for a while and makes you want to play their music over and over again. Then you slowly grow out of them until you hear "Sugar We're Going Down" on the radio and you go crazy because you remember how much you love them.
Fall out boy is my favorite band ever! But I like loads of other bands like Green Day, Linkin Park, panic! at the disco, Paramore and load of other alternative bands. I love FOB's music the most because it is original and can make you feel alive, I absolutely adore Patrick's voice.
This band is such a great one. Patrick has an incredible voice, one that truly captures emotions and thoughts. And their titles are extremely creative. This band definitely deserves first place. Don't think so? Go on YouTube and listen to "The Phoenix" or "Alone Together."
Fall Out Boy are the kind of band that you can't get enough of. I only have my brother to thank for introducing me to this amazing band.
15
Three Days Grace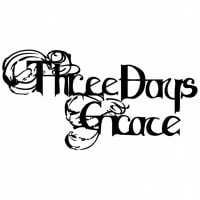 Three Days Grace is a Canadian post-grunge/alternative rock band formed in Norwood, Ontario in 1992 with a line-up consisting of guitarist and lead vocalist Adam Gontier, drummer and backing vocalist Neil Sanderson, and bassist Brad Walst. Their original name was Groundswell until they changed it to ...read more.
This is the greatest rock band of the 21st century with all its albums being very consistent.
Three days grace are the musical therapists. The new singer is also decent. Love all their albums. Adam gontiers voice is addictive.
Meaningful lyrics and kick ass instrumental. Their new album is amazing "transit of venus"
Three Days Grace are my favorite band for many years!
16
My Chemical Romance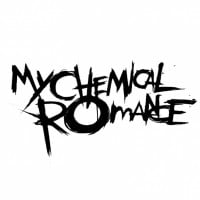 My Chemical Romance is an American rock band from Jersey City, New Jersey, active from 2001 to 2013, and again from 2019 to present day. For much of their career, the band consisted of lead vocalist Gerard Way, guitarists Ray Toro and Frank Iero, bassist Mikey Way, and drummer Bob Bryar.
Well despite the strokes and radiohead are insultingly low on this list when they should be on top 5. I find hearth warming that My Chemical Romance is here. Gerard Way is an angel. I'm a guy, and no, I'm not gay. He is an angel cause he talks to me in a way no one has ever done. He gives hope, he gives comfort and he saves all the broken. This is seriously the best band of all time in my humble opinion. Not just Gerard, they are all angels of music. "Helena" is a piece of heaven. The rock part.. I guess
My Chemical Romance is truly special because of the amount of love and pure devotion they have shown to their huge and devoted fan base. They are the most special band in my life, and their music has a way of reaching out and touching anyone that listens to it. Each album has its own special sound, and that makes every album unique. If there ever was a band that truly saved people'a lives, My Chemical Romance is that band.
I don't know of another band that has touched their fans the way My Chemical Romance did! Gerard Way, the creative and lyrical mastermind behind My Chemical Romance, inspired people in a way I've never seen before. My Chemical Romance may be over, but it lives on in our hearts because it changed us in ways we didn't think were possible!
I can honestly say that My Chemical Romance saved my life. There are no words to describe the feeling I get when I listen to their music. Their lyrics are just so real.. I've never loved any band as much as My Chemical Romance. And all the member are very talented and special in their own ways.
17
Blind Guardian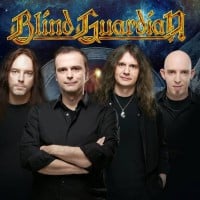 Blind Guardian is a German power metal band formed in the mid-1980s in West Germany. They are often credited as one of the seminal and most influential bands in the power metal and speed metal subgenres. Heavily influenced by Queen, they use the technique of overdubbing. They also incorporate large ...read more.
18
Kiss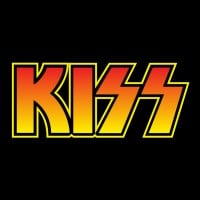 Kiss is an American hard rock band formed in New York City in January 1973 by Paul Stanley, Gene Simmons and the band's original manager, Lew Linet.
19
Paramore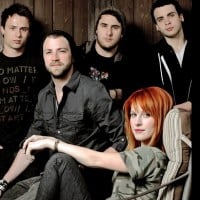 Paramore is an American rock band from Franklin, Tennessee, formed in 2004. The band currently consists of lead vocalist Hayley Williams, guitarist Taylor York, and drummer Zac Farro.
My favourite band is in 17th place its not possible... Best vocals by Hayley, best music by Taylor and Jeremy... Its should be at no... Green day is good band but not better than paramore... All albums are good and my favorite album brand new eyes... So please vote for paramore it really deserve number 1 place...
They had a break-up but they stayed strong and released a new song in 2011. "Monster" was part of the Transformers Movie soundtrack and was a YouTube hit.
Excuse me, 30 Seconds to Mars and Muse. You are standing in the way of the true biggest Rock Band today! Paramore deserves to be on top, not just because of Hayley's awesome voice and equally awesome hair, but because of their songs that reflect the feelings of teenagers in the present generation. Now, please step aside because PARAMORE IS THE ONLY TRULY AT THE #1 SPOT.
Haley Williams is a vocal god and the band as a whole enbodies their era of music.
20
3 Doors Down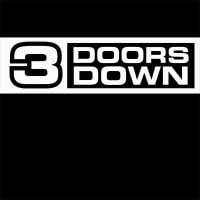 3 Doors Down is an American post-grunge band from Escatawpa, Mississippi that formed in 1996. The band originally consisted of Brad Arnold (vocals/drums), Todd Harrell (bass guitar) and Matt Roberts (guitar). They were soon joined by guitarist Chris Henderson, and later by drummer Richard Liles.
21
Bon Jovi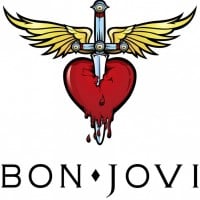 Bon Jovi is a hard rock/pop rock band formed in 1983, which had a streak of successful albums in the late 1980s. The band originally consisted of lead vocalist Jon Bon Jovi, guitarist Ritchie Sambora (left in 2013), bassist Alec John Such (left in 1994), keyboard David Bryan, and drummer Tico Torres. ...read more.
I know most of his songs are 80s songs but he is still one of the greatest rock and roll artists of all time. I love his music. His best songs are livin on a prayer and it's my life. I don't get why he is not even in the top 20 in this list. When will the minimum quantity reach.
IT is one of the best
22
Skillet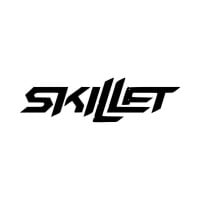 Skillet is an American Christian rock band formed in Memphis, Tennessee in 1996 and based in the United States.
This is one uniquely talented band who have managed to break stereotypes around bands with Christian members. John Cooper is an excellent bassist/singer/songwriter with a very talented couple of ladies to back him up. Their lead guitarist Seth Morrison is very good, too. Listen to Circus For A Psycho if you don't believe me. Great lyrics and powerful music is what they stand for.
WHOA!... I just checked all d bands above skillet and none, not even 1 of dem can beat dis band. Hero, awake and alive, rebirthing, comatose, rise, what I believe, not gonna die, fingernails... I can't name them all. All there songs are just amazing. They try to reach out to people with the lyrics, instruments and their voices. This band is keeps getting better and better and they won't fade anytime soon. They are the best
Such an incredible band! I started listening to them when the "Awake and Alive" album came out and have loved everything since. I can't believe they're as low as they are on this list.
So low down on this list? Anyway, Skillet is wicked awesome! The lyrics, arrangements, guitars, and vocals all help to make Skillet so great.
23
Arctic Monkeys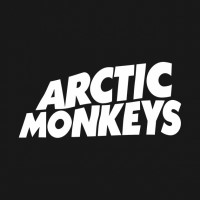 The Arctic Monkeys, otherwise known as the Death Ramps, are a British indie rock band formed in 2002 in Sheffield, England. The band consists of Alex Turner (lead vocalist, songwriter, electric and rhythm guitarist), Jamie Cook (electric and rhythm guitarist, songwriter), Matt Helders (percussionist, backing vocalist) and Nick O'Malley (bassist, backing vocalist). A former member, Andy Nicholson (also a bassist and backing vocalist) left the band shortly after the release of the band's debut album and before Nick took his position to patch the line-up. ...read more.
It's a shame they are so low. Such a talented group. While most people nowadays only know them for AM, every single album they have is amazing. Alex Turner is easily one of the greatest lyricists of the 21st century. Their music never gets old.
From the UK, Alex Turner has led the band to some fantastic things, like they're song "I Bet You Look Good On the Dancefloor" has been a dancing favorite, and they're new album AM shows off their musical creativity.
Pioneering rock music through the 21st century, AM's innovative integration of other rock genres shows pure creativity and extensive musicianship. They are The Rolling Stones of our generation.
These guys are one of the most influential bands of the 21st century how are they not higher I mean for Christ's sake there debut album was the fastest selling debut album in british history!
24
System of a Down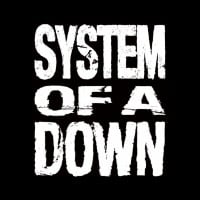 System of a Down, formed in 1994, is an Armenian-American alternative metal group from Glendale, California. The band name is sometimes shortened to System or SOAD. They've always been a very political band since their inception. Often being against genocide and war most notably in songs like: Pluck, ...read more.
First album is hardcore, than the second album was their best album, (toxicity, chop suey), then their leaked album(toxicity ll) was renamed with Steal This Album, Then their double album, Mezmerize/Hypnotize, they won a Grammy for Song BYOB... And so more, Nowadays they are touring around a globe... And they will make another album around 2013
The best band ever. All songs by System of a down are special. They always can fix my mood, just listen one song and I'm happy person. I just love them!
Best bands of all time with amazing music and voice... best song of all time is toxicity
Their music is awesome
25
Evanescence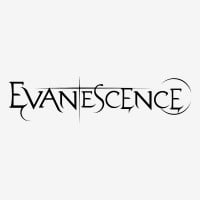 Evanescence is an American rock band founded in Little Rock, Arkansas in 1995 by singer/pianist Amy Lee and guitarist Ben Moody.
Evanescence brings a unique style of Rock music with every album they make, providing classical, metal, and electronic influences led by the powerful vocals of Amy Lee. Their most recent album, 'Evanescence', released in 2011, is as fantastic and memorizing as ever, and never cease to amaze me with their composition in every song. I always look forward to every new piece of content from each of the members and will support them until the end.
Evanescence has really come a long way with their new album, titled 'Evanescence' as a demonstration that the new lineup is more united and intense than it has ever been. At the heart of the band will always be Amy Lee, the voice and founder, and only remaining original member.
Honestly, Why Linkin Park number 1? Evanescence is least number 2! My favorite bands but Evanescence is very other...
Great songs. I love Amy's voices because she's singing like an angel. Fallen is awesome album. Amy's singing, Ben's guitars is amazing!

Come on man this band is number 1!
Amy lee has the best voice ever, everything about them is amazing, love, energy, good lyrics, vocals, instrumental, everything about evanescence is simply AMAZING!
PSearch List