Top 10 Psychedelic Rock Bands
This is where the great 60s rock genre was at, love on it.

The Top Ten

1 Pink Floyd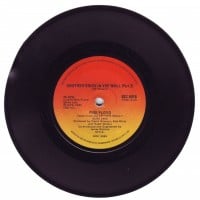 Pink Floyd are an English progressive rock band formed in 1965 in London, England. They achieved international acclaim with their progressive and psychedelic music. The band consisted of 5 members - David Gilmour (Vocals and Guitar), Syd Barrett (Vocals and Guitar), Nick Mason (Drums), Roger Waters (Vocals and Bass), and Richard Wright (Vocals and Keyboard). Barrett was replaced by Gilmour in 1968. ...read more.
For all you non floyd listeners out there Thinking "What another brick in the whatsit isn't psychedelic! ", just for you to know, there are more albums then this and listen to pipe at the gates of dawn, an album fronted by my dear friend Syd Barrett. And those of you who want to talk to me about him please don't try to contact me. Yes I knew him, so did a lot of people though.
Pink floyd are my favourite band ever but they are not psychedelic. They started as psychedelic but they invented progressive rock.Only their album the piper at the gates of dawn can be considered psychedelic.They were arguably the best progressive rock band ever.they also were one of the best if not the best band ever but again not psychedelic.The doors and the beatles cannot be considered psychedelic too. They were among the best ever and have some psychedelic songs but they are not psychedelic bands. The doors have only 3 or 4 psychedelic songs so do the beatles.In terms of psychedelic artists the best are Hendrix, jefferson airplane, grateful dead, 13th floor elevators
Man I owe this band my life. I have tried to commit suicide multiple times and when I started listening to pink floyd I felt a natural high in my whole body. This made me realize if I can feel high from a song then why can't I feel high about life. This feeling gave me hope.
Where is monster magnet on this list they should be in the top ten. a lot of the bands on this list aren't even psychedelic rock rolling stones aren't neither is led zeppelin I agree with pinkys at the top but monster magnet has to be somewhere in there
2
The Doors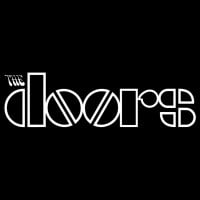 The Doors were an American rock band formed in 1965 in Los Angeles, with vocalist Jim Morrison, keyboardist Ray Manzarek, guitarist Robby Krieger and drummer John Densmore.
The only band to combine the blues psychedelic and acid rock to create a one of a kind psychedelic feel.
If the doors of perception were cleansed every thing would appear to man as it is, Infinite.
Nobody does it like the Doors. Nearly every song they have is great. Thank you Jim Morrison
Not your typical psychedelic but no one takes you on more of a trip through dark, light, ominous and enlightening than The Doors One of a kind
3
The Jimi Hendrix Experience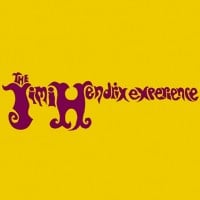 The Jimi Hendrix Experience was an English-American rock band that formed in Westminster, London, in September 1966. Composed of singer, songwriter, and guitarist Jimi Hendrix, bassist and backing vocalist Noel Redding, and drummer Mitch Mitchell, the band was active until June 1969. During this time they released three successful studio albums.
Some of the greatest musical talents to have ever lived. The Jimi Hendrix Experience were something else.
The Jimi Hendrix experience is probably the coolest bands And in my opinion the most Phycedelic. The sounds and the way Jimi plays the gutar is surreal.
Jimi Hendrix Experience should be higher than Tame Impala.
People who vote for tame impala are idiots.
4
The Beatles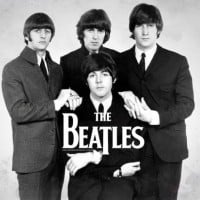 The Beatles were an English pop rock band formed in Liverpool in 1960. The members consisted of John Lennon, Paul McCartney, George Harrison and Ringo Starr. They were soon known as the foremost and most influential act of rock era. Rooted in skiffle, beat, and 1950s rock and roll, the Beatles later ...read more.
The beatles aren't that good of a phsycadellice band. But they have taken on the genre. Magical mystery tour is a good example of the doing phsycadellic. And I have a few other thins to say. First of all, who ever said day in the life is phsycadellic is wrong. It may have that erie part where it descended into amother section of the song but that doesn't mean it's phsycadellic. 2nd of all, the same person said pink floyd and the doors have only a small amount of good material. what is wrong with you? Pink floyd has more good material than the beatles. The doors aren't as good as the beatles but they sure as hell have more than just a small amount of good material. And this is phsycadellic were talking about. The doors and pink floyd are God's in that genre.
The Beatles are not only the influential band of all time, but also the most influential in psychedelic rock. A Day in the Life, which is psychedelic, is one of the best songs of all time, if not the best. Pink Floyd and The Doors only have a small amount of good material, while the Beatles have better material, and more material.
Tomorrow Never Knows, A Day in the Life, Strwberry Fields Forever, I Am the Walrus, Lucy in the Sky with Diamonds, that should say it all there...
Revolver and Sgt Pepper. Enough said.
5
Cream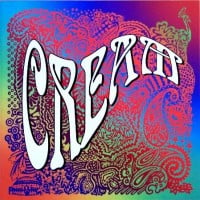 Cream were a 1960s British rock supergroup power trio consisting of bassist/vocalist Jack Bruce, drummer Ginger Baker, and guitarist/vocalist Eric Clapton.
I'm not going to say Cream is the best rock band of the 60s, but I will say it's the best band of all time.
What why is the beatles ahead of cream?! and why is the beatles even on this list! this is total bs.
cream IS THE ULTAMATE psychadelic band, equal to hendrix id say.
6
King Crimson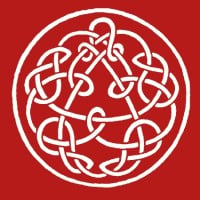 King Crimson were a British progressive rock band that was formed in 1969. While the band has had numerous lineup changes, the head of the band has always been Robert Fripp (guitar). However, the most notable lineup is between 1972-75, consisting of Fripp, John Wetton (bass/vocals), Bill Bruford (drums), and David Cross (strings/keyboard). The band is most well-known for their debut album "In the Court of The Crimson King", with which they made a large impact on the progressive rock genre.
It's sad that people nowadays don't know the difference between psychedelic and progressive rock
Oh yes. They're wonderful.
7
Tame Impala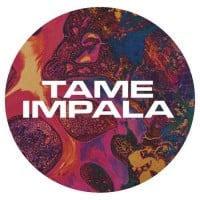 Tame Impala is an Australian psychedelic rock band founded by Kevin Parker in 2007. The group began as a home recording project for Parker, who writes, records, performs, and produces the music.
Don't knock this band unless you've really listened to them. Seriously, great music does not only lie in the past bands of our generation, impala are amazing. I don't know if they're the best but they're certainly up there.
Hands down The only band in the modern times that can be called one of the best of all time!
Notice how they're probably the only modern band on this list? They're that talented.
Major part of history and deserves to be on the mainstream. Please don't bring us down.
8
Grateful Dead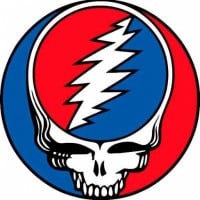 The Grateful Dead was an American rock band formed in 1965 in Palo Alto, California. Ranging from quintet to septet, the band is known for its unique and eclectic style, which fused elements of country, folk, bluegrass, blues, reggae, rock, improvisational jazz, psychedelia, space rock, for live performances of lengthy instrumental jams, and for their devoted fan base, known as "Deadheads".
None of these top bands, other than the Pink Floyds early years, would play long, 20 minute plus songs, and none of these bands would stay out and play 2 sets. These guys deserve to be number 1
I'm a deadhead so Grateful dead is in the top 5.
How are these guys not number 1?
The Absolute Best hands down!
9
Jefferson Airplane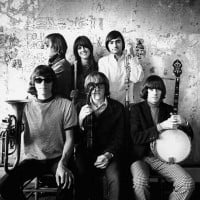 Jefferson Airplane was a San Francisco, California-based band who pioneered the American counterculture movement as well as psychedelic rock. Members: Grace Slick - vocals, piano, organ, recorder Marty Balin - vocals, rhythm guitar, lead guitar, bass guitar Paul Kantner - rhythm guitar, lead guitar, vocals Jorma Kaukonen - lead guitar, rhythm guitar, vocals Jack Casady - bass guitar, rhythm guitar, lead guitar Spencer Dryden - drums
Honestly how can they not be 1st? Jefferson Airplane put psychedelic music on the map and there isn't one member that plays bad. Jack Cassady hands down best American bassist ever. Jorma Kaukonen fingerpicking goodness with his signature weird noisy guitar psychedelicness. Skip Spence on drums for their first album and Spencer Dryden afterwards. Marty Balin incredible folk voice on debut album and Grace Slick powerful voice too. And Paul Kantner on rhythm and writing some incredible songs.
Grace Slick wrote "White Rabbit" in 1965 when she was still with The Great Society, but it went mainstream in 1967 with the Airplane
10
The Beach Boys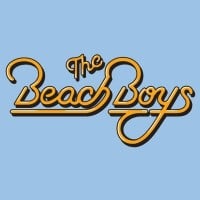 The Beach Boys are an American pop rock band formed in Hawthorne, California in 1961. The group's original lineup consisted of brothers Brian, Dennis, and Carl Wilson, their cousin Mike Love, and their friend Al Jardine.
The Contenders
11
King Gizzard And The Lizard Wizard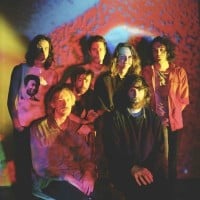 This band (in my opinion) is the most diverse band I have ever heard. They experiment so much with different sounds and instruments and it never seems to go bad. Stu Mackenzie, the lead singer/guitarist/clarinet player/flute player/keyboard player/bassist and a lot more is such a musical genius... He writes songs in 7/4 like it was a normal time signature. The way Stu experiments with different instruments is amazing to me, he can make any thing go together.
The amount of diversity these guys bring to the table is unparalleled, with so many great albums in such a short span of time, each a wonder on their own but some forming a loosly cohesive "Gizzaverse". If you want a psych rock experience for the ages, throw on Nonagon Infinity and open the door. Just make sure you put it on repeat
Best acid rock band of the modern music world.
Best thing I have heard in the last couple of years, I got earworm for days now and not tired of it
12
The Who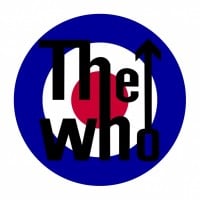 The Who is an English rock band formed in London, England in 1964. The most recognizable lineup was Roger Daltrey (lead vocals), Pete Townshend (guitar), John Entwistle (bass guitar), and Keith Moon (drums). They are best known for their live performances and hit songs Baba O'Riley, My Generation, and Won't Get Fooled Again. Some noted achievements were their rock operas, Tommy (album), Quadrophenia (album), and A Quick One, While He's Away (song). ...read more.
Not really, don't get me wrong I really like the band, but they're not Psychedelic. The only album they made which was psychedelic was The Who Sellout. Even with that said, that's just one album, not enough to call them a psychedelic band.
13
MGMT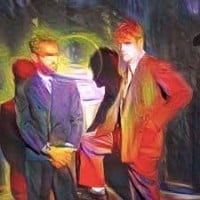 MGMT is an American rock band formed in 2002 by Benjamin Goldwasser and Andrew VanWyngarden. After the release of their first album, the members of their live band, Matthew Asti, James Richardson and Will Berman, joined the core band in the studio.
14
The Arcana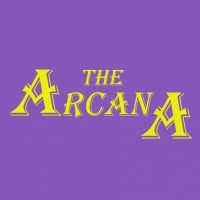 The Arcana are a British rock band formed in 2016 in London, England. The band consists of Peter Lennodo (vocals, guitars and keyboards), Jack Aquiziac (vocals, bass guitar and keyboards) and Joey Silverheel (drums and percussion).

They have released four studio albums: Pastel Painted People In Candy Coloured Crowds (2023), Mesmer Theatre (2020), Lemon Freddy Phantom Of The Sky (2017) and Tomorrow Is Yesterday (2016). They have released three singles: Ghostwriter (2016), Lemon Freddy (2018) and Wishes Last Forever (2019). ...read more.
Some people consider that The Arcana's second album (Lemon Freddy Phantom Of The Sky) is a psychedelic album, but there are only a few songs on the album that could be considered as properly psychedelic: "Yellow Plastic Tiling", "When The Feeling's Gone" & "We In The Moonlight". But I'm sure other people will debate this. The band is still probably more psychedelic than most other contemporary bands linked to this genre.
They're not really 'trippy' enough to be truly thought of as a psychedelic band. Yellow Plastic Tiling IS very psychedelic. Mesmer Theatre looks like it might be but it really isn't.
Whatever the genre, seriously they're amazing to listen to.
15
Strawberry Alarm Clock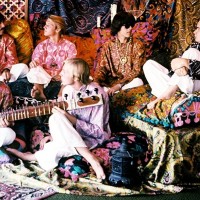 Strawberry Alarm Clock is a psychedelic rock band formed in 1967 in Los Angeles best known for their 1967 hit single "Incense and Peppermints".
How is this not at least top 3?!?!?! You people know NOTHING about psychedelic music. Go listen to Curse of the Witches and Rainy Day Mushroom Pillow and come back and tell me this doesn't deserve top 3.
This should be #1
16
Porcupine Tree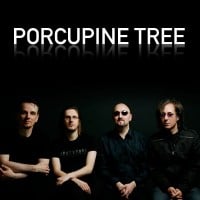 Porcupine Tree are an English progressive rock band formed by musician Steven Wilson in 1987. The band began essentially as a solo project for Wilson, who created all of the band's music.
They're prog, not psychedelic. Doesn't belong in this category.
They are psychedelic. Have you listened to "It will rain for a million years" or "Untitled"
17
The Byrds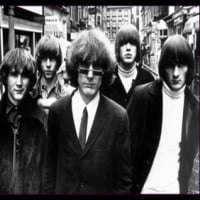 The Byrds were an American rock band, formed in Los Angeles, California in 1964. The band underwent multiple line-up changes throughout its existence, with frontman Roger McGuinn remaining the sole consistent member, until the group disbanded in 1973. Although they only managed to attain the huge commercial ...read more.
18
13th Floor Elevators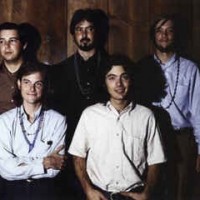 The band that started it all.
19
Quicksilver Messenger Service
Listen to "Cavalry" or "Gold and Silver" and you'll know why Quicksilver is the best of psychedelic rock.
Why is thos behind a bunch on non-psychedelic bands. Also (no offense to the seeds), it is better than the seeds.
20
The Yardbirds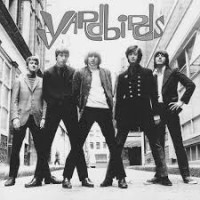 The Yardbirds are an English rock band formed in London in 1963 that had a string of hits during the mid-1960s, including "For Your Love", "Heart Full of Soul" and "Over Under Sideways Down".
The Yardbirds pre-dated everyone else by over a year with what would become "the psychedelic sound".
21
Big Brother And The Holding Company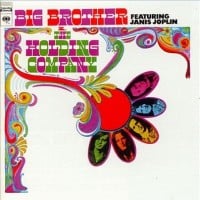 Big Brother and the Holding Company is an American rock band that formed in San Francisco in 1965 as part of the same psychedelic music scene that produced the Grateful Dead, Quicksilver Messenger Service, Blue Cheer, and Jefferson Airplane.
Should be more higher. With Janis Joplin (the best singer of all time) and the rest of the band, they made great songs like Summertime, Piece of my heart, Ball and chain...
22
Graveyard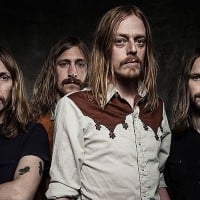 23
Animal Collective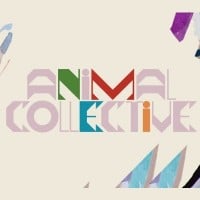 Animal Collective is an American experimental pop band formed in Baltimore, Maryland in 2003. Its members and founders are Avey Tare, Panda Bear, Deakin, and Geologist.
Not really psychedelic, more extreme creativity and thinking outside the box.
24
The People's Temple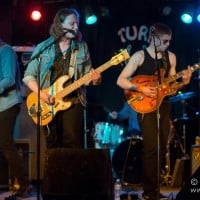 The People's Temple is a rock and roll band that formed in 2007 in Perry, Michigan and currently is based out of Lansing, Michigan.
Thank you for including this talented group.
25
Arctic Monkeys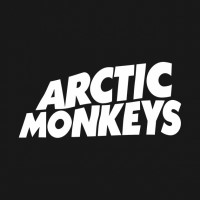 The Arctic Monkeys, otherwise known as the Death Ramps, are a British indie rock band formed in 2002 in Sheffield, England. The band consists of Alex Turner (lead vocalist, songwriter, electric and rhythm guitarist), Jamie Cook (electric and rhythm guitarist, songwriter), Matt Helders (percussionist, ...read more.
PSearch List