Top Ten Saddest Deaths of 2016
PositronWildhawk
The Top Ten
1
David Bowie (January 10)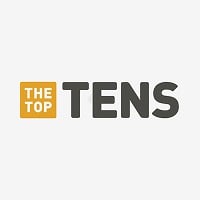 David Robert Jones, known professionally as David Bowie (January 8, 1947 - January 10, 2016) was an English singer born in London, the son of a fundraiser and a waitress. He is credited for his experimental and creative musical discography which has won praise and accolades for many critics and fans. ...read more.
His influence will forever be felt in pop and rock music.
I can honestly say I wasn't hit by a celebrity death quite like Bowie's death. The night he died, I was just checking out his last album, and thinking it was some of his best works. To have that potential on the point of death is radical. Let that, along with his decades of classics inspire us all, to go very far outside the box. - PositronWildhawk
To me, it feels pretty crazy that I'm still upset about it. He just embodies everything I want to be as an artist. 2016 has certainly faced great losses in the short time its been around, and I wish I could cast my vote for everyone down below. - keycha1n
It has been two years since his death. I've always loved his music. My heart was ripped to shreads when I heard the news of his passing. He was the innovator of many of the rock and roll genres that we have today. He also was ahead of the fashion styles. It was devastating to hear him die. David, if you are reading this, know that we all miss you and everything that you created and innovated. We all love you and miss you. Thanks for everything..
25 Comments
2
Muhammad Ali (June 3)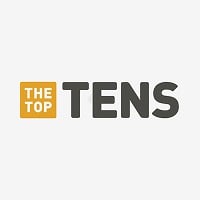 Muhammad Ali (January 17th 1942 - June 3rd 2016) was an American former professional boxer . He was generally considered among the greatest heavyweights in the history of the sport.
David Bowie wasn't much compared with this legendary Boxer. - 80sGreatestOffice
He is without a doubt the best boxer of all time. - EpicJake
"Float like a butterfly, sting like a bee". RIP to the best boxer of all time. - Catacorn
The best boxer of all time. RIP. - Catacorn
3 Comments
3
Carrie Fisher (December 27)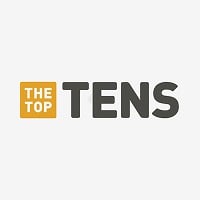 Carrie Frances Fisher was an American actress, screenwriter, author, producer, and humorist. She was the daughter of singer Eddie Fisher and actress Debbie Reynolds. Fisher was known for playing Princess Leia in the Star Wars film series.
In an article about what would've happened if Hillary won, Fisher would be still alive if Clinton won instead of Trump.
I was so shocked when I heard this. Really unfortunate. At least we'll see her brilliance one last time in episode 8. RIP. - Therandom
Like actually how is she not first?
She just passed recently. I mean's Bowie's on the list since the list's inception (January). She could hit Top 3 after some time, but I'm skeptical whether she could dethrone David Bowie for Number 1 :/... - CrimsonShark
Her death shouldn't have received this much attention. People only remember her as Princess Leia from Star Wars. - olliv
13 Comments
4
Prince (April 21)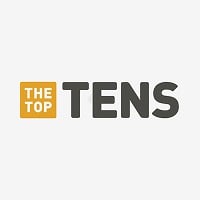 Prince Rogers Nelson (June 7, 1958 - April 21st, 2016) was an American musician, best known for being one of the most popular and influential artists from the 80s, with songs such as "Purple Rain", "Little Red Corvette", "1999", and "When Doves Cry" .
So sad to see all these musicians die early
I remember that day like it was yesterday. When my mom picked me up, she told me he died. Even if she didn't tell me, I'm pretty sure I'd know it, since every radio station was playing a Prince song (I'm pretty sure the only other time they did that was with Michael Jackson), it's all anyone would talk about the next day, and it was on the news for like, a week.
He had a concert the same day he died. He died in an elevator on his home in Minneapolis metro. RIP The Purple One. - EpicJake
He died only 4 days before my birthday, so I got "Sign o' the Times" as a gift from my godfather (huge Prince fan)! It was the best (and saddest) birthday ever.
5 Comments
5
Alan Rickman (January 14)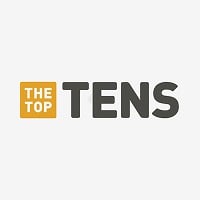 Alan Sidney Patrick Rickman (February 21st 1946 - Janurary 14th 2016) was an English actor and director known for playing a variety of roles on stage and screen, most notably Severus Snape in the Harry Potter series and Hans Gruber in Die Hard. He passed away of pancreatic cancer in 2016
I will always remember how great he was. Always. - Cyri
I love you Alan. You were the best Snape EVER. We will miss u very much.

P.S. I have Snape on my desktop along with Legolas
"Death comes to us all in the end." Couldn't the end have come later?! - LarkwingFlight
He was a great Snape. May he always be remembered forever.
10 Comments
6
Harambe (May 28)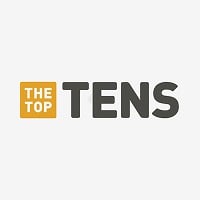 "Harambe" (27th May 1999 - 28th May 2016) was the name of a male western lowland gorilla in the Cincinnati Zoo who was shot and killed by a staff member in 2016 due to child negligence, sparking public outrage and later a revered internet meme.
HARAMBE - SackofCheese
Harambe's death is still sad regardless of his species.
Shut up with this stupid, immature joke. - phillysports
There are some people who actually mourn Harambe. After all, he is one of the few deaths to be from murder. If you don't like the meme, that's fine, but don't be rude about his death. These comments are very messed up. - Cesium
28 Comments
7
Gene Wilder (August 29)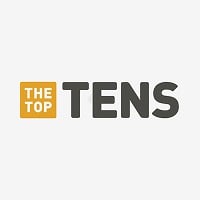 Jerome Silberman, known professionally as Gene Wilder, is an American stage and screen comic actor, screenwriter, and author. Wilder began his career on stage, and made his screen debut in the TV-series Armstrong Circle Theatre in 1962. On August 28th 2016, Wilder died due to complications with Alzheimer's ...read more.
Wait WHAT? - SackofCheese
The guy who played Willy Wonka died at age 83. RIP.
A meme star gees down RIP - princepretty
Corection A meme star goes down - princepretty
1 Comment
8
Christina Grimmie (June 11)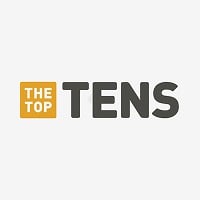 Christina Victoria Grimmie (March 12th 1994 - June 10th 2016), known on YouTube as zeldaxlove64, was an American singer-songwriter known for participating in The Voice and for her covers of hit songs by contemporary pop musicians. She was shot dead during a meet-and-greet in Orlando, Florida, by fan ...read more.
I love Alan Rickman but he died of cancer whilst she was shot
Young and talented and only 22. I loved Alan and Bowie and the others, but she was murdered when she tried to HUG the guy and she was shot by him. She had her whole life ahead of her and her mother beat cancer thrice only to lose her daughter. Her brother and father must be devastated too.
Poor woman, stalkers need to stop. - wadkad
Ranking the comparative degree of sadness associated with deaths is a strange concept, yet this one stands out prominently due to the murder and her youth, especially when considered along with older people dying of natural causes. - Billyv
12 Comments
9
George Michael (December 25th)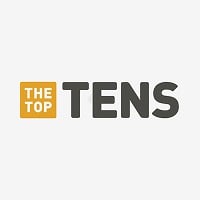 Georgios Kyriacos Panayiotou, known professionally as George Michael, was an English singer, songwriter, record producer, and philanthropist who rose to fame as a member of the music duo Wham!.
If I see one more damn vote for 'Harambe' I'll tell you all to stop bringing up dead memes in a desperate attempt to be funny. Especially when dealing with serious subject matter, the deaths of such beloved and influencial people.

Now that I've got that off my chest George Michael's passing was considerably sad. Dying on Christmas is just a terrible ordeal, and as well as after his death we find out all the wonderful and selfless things he did under no publicity conditions. Plenty of celebrities do acts of charity, but it's those who do it for the right reasons that truly earn the respect of other people.

It's as the old saying goes you don't know what you've lost until it's gone. George Michael was indeed one of those people. He will be missed.
He died on Christmas so sad I'm not a pop fan I like rock and heavy metal but he really made some great pop music turned the whole genre around and now it's a day after his death.
I'll never be able to listen to 'Last Christmas' the same way again.
I don't really know him.. but I'm sure is is a awesome actor but he died on CHRISTMAS?! - severussnape
6 Comments
10
Anton Yelchin (June 19)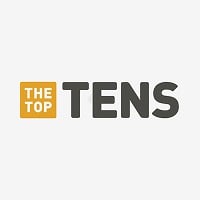 Anton Viktorovich Yelchin (March 11th 1989 - June 19th 2016) was a Russian born American actor, known for playing Pavel Chekov in the Star Trek reboot series. He died in June 19th 2016 aged 27 from blunt trauma asphyxiation after being crushed by his own car outside his home.
Most of these people died after there prime and were already above 50 years old. Now this guy's death was super tragic. - 445956
I was genuinely shocked and saddened by Yelchin's death ever since my dad told me from the news. What's worse was that he had only recently just finished "Star Trek Beyond" with the film crew.

In addition, he used to be in a band, so he's part of the 27 Club now :(. I'll always remember you as Chekov. Live long and prosper :(. - CrimsonShark
The Contenders
11
George Martin (March 8)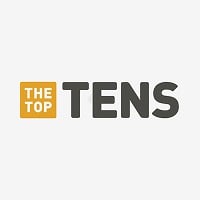 He was a good man he did great things
12
C. Martin Croker (September 17)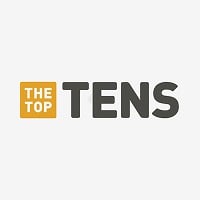 C. Martin Croker was one of the greats that made Adult Swim the empire it is now. From Space Ghost to Aqua Teen, and even being Toonami's Moltar, may his oven be forever lit
13
Harper Lee (February 19)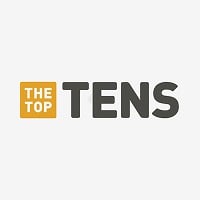 Nelle Harper Lee, better known by her pen name Harper Lee, was an American novelist widely known for To Kill a Mockingbird, published in 1960. Immediately successful, it won the 1961 Pulitzer Prize and has become a classic of modern American literature.
To Kill a Mockingbird was truly a novel that defines American literature. This person wrote that novel. - SwagFlicks
Such a terrible loss of such a brilliant person. - TheCobainDomain
I finished to kill a mockingbird an hour before her death... then I cried with the book curled up - BlazingPhoenix
14
Victims of Orlando Shooting (June 12)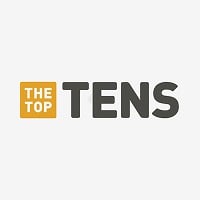 Thank you Islam for terrorizing the world again you monstrous cancer! - lilrocketman
Thanks for offending my type of people. But in all seriousness, terrorist are not Muslim because killing innocent people is like killing the whole of humanity in Islam. - MrCoolC
Yeah... This was really sad... - Nickiminaj4life
15
Bhumibol Adulyadej (October 13)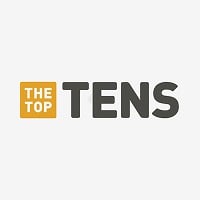 Bhumibol Adulyadej was the ninth monarch of Thailand from the Chakri Dynasty as Rama IX . He Was Born on 5 December 1927 . Having reigned since 9 June 1946, he was, at the time of his death, the world's longest-serving head of state and the longest-reigning monarch in Thai history, serving for 70 years, ...read more.
His Death it's Really Make a Saddest time To Million of Thai People. - Weryu555
16
Chyna (April 20)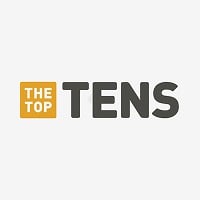 Chyna was an American professional wrestler, glamour model, pornographic film actress, and bodybuilder.
This Was Really Sad For The Wrestling Community She Was Part And Trailblazer For The Womens Revolution/Evolutiom And In My Opinion The First WWE Women Superstar Not Diva And Was One Of The Best Female/Male Wrestlers Of All Time!
17
Nancy Reagan (March 6)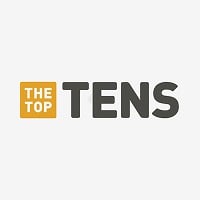 Nancy Davis Reagan was an American actress and the wife of the 40th President of the United States, Ronald Reagan.
Someone had to do a great presidents wife... That was me - FerrariDude64
That was tragic. - DynastiSugarPop
Tragic? For an elderly mortal person to die of natural causes? How do you figure that? - Billyv
Our dear Nancy Reagan. She has been dead for 1 month. - DynastiSugarPop
I am happy that she is now with her husband. - ArigatoKawaii
1 Comment
18
Leonard Cohen (November 10)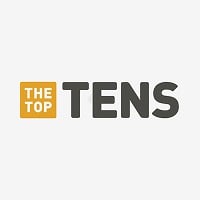 Leonard Norman Cohen was a Canadian singer-songwriter, poet and novelist. His work explored religion, politics, isolation, sexuality and personal relationships. Cohen died on November 7, 2016 at the age of 82.
This one hurt my heart, no one knew who he was if I mentioned him in conversation. Then it was an embarrassment for me to try to name his widely known epic songs. Still left with confused faces, I then was FORCED to link SHREK theme song to him. This always has been a sore issue for me. I love Shrek, but sinking that low to someone who has changed millions of lives with his poems. 94+ pages to choose from with that song. Not one the same lord help those light bulbs above the ignorance of a true Artist. Soon sad.
19
Frank Kelly (February 28)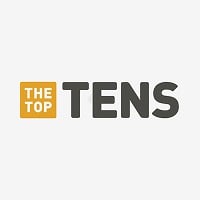 Francis O'Kelly, better known by his stage name of Frank Kelly, was an Irish actor, singer and writer, whose career covered television, radio, theatre, music, screenwriting and film.
Anyone's who's watched Father Ted will have loved the character of Father Jack for his angry, deranged, outrageous personality, and that role is just unlike anyone else you'll ever see. I was really upset on this day. - PositronWildhawk
Being a Father Ted fan, this was very sad. Not as sad as the actor who played Ted's death, but very sad anyways. - Martinglez
I'm quite sad about it. He was responsible for many a laugh. - Britgirl
On the anniversary of Dermot Morgan's death as well. - IronSabbathPriest
2 Comments
20
Debbie Reynolds (December 28)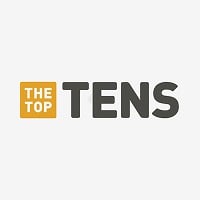 Mary Frances "Debbie" Reynolds was an American actress, singer, businesswoman, film historian, humanitarian, and mother of the actress and writer Carrie Fisher.
One day after her daughter Carrie fisher
Way sadder than the death of Carrie Fisher. - olliv
21
Abdul Sattar Edhi (July 8)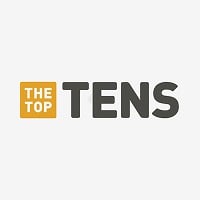 Abdul Satter Edhi (1st January 1928 - 8th July 2016) was a Pakistani humanitarian and social activist, known for being the founder of the Edhi Foundation. He was revered by the population of Pakistan, often known as the "Angel of Mercy" and is often called one of the world's greatest humanitarian.
Abdul Sattar Edhi was a one-of-a-kind person. The guy started from rock-bottom and created one of the largest social welfare program in the world, dedicated to to aiding several people of Pakistan who were orphaned, abused, beaten or were in serious need of help. And despite the success of his organisation, he chose to live his life modestly, living in a small room with only two sets of clothes and wearing the same sandals for 25 years. It's a shame the international world wouldn't look up to him as much as he deserves. His death came of as a shockwave throughout the Pakistani population. He was that beloved. And even the few foreign people who have known him have given off their respects to him. He was an amazing, caring and selfless man who dedicated his entire life to humanitarianism. He single-handedly saved a million people from poverty, illness and orphaning. And albeit he wasn't interested, he still is a worthy candidate for a Nobel Peace Prize.


Thank you Edhi for ...more
A very humble and inspirational figure.

Definitely someone we could all look up to. - CrimsonShark
22
Arnold Palmer (September 25)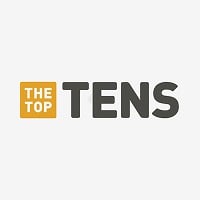 Arnold Daniel Palmer was an American professional golfer who is generally regarded as one of the greatest players in the sport's history.
He died the day of my birthday - AwesomeJawson
We lost "The Greatest" (Muhammad Ali) and "The King" (Arnold Palmer) in the same year. RIP to both.
What's sad is that he and Jose Fernandez died on the exact same date. R.I.P. to both - EpicJake
23
Christopher Zeeman (February 13)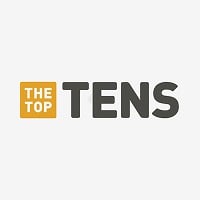 Sir Erik Christopher Zeeman, was a British mathematician, known for his work in geometric topology and singularity theory.
24 Elie Wiesel (July 2)
25
Glenn Frey (January 18)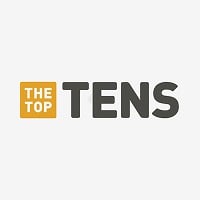 Glenn Lewis Frey was an American singer, songwriter and actor, best known as a founding member of the rock band Eagles.
God, his death sucked for me. Having been to an Eagles concert, I had gone from liking them to loving them. Then one day, I heard my parents playing Hotel California in the living room. I walked in and my dad told me he was gone. I'll never forget that day. Or him. - TheCobainDomain
Part of the best American band rest in peace
26
Victims of Quetta Hospital Bombing (August 8)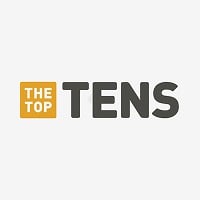 These people should realize that their religion caused this - lilrocketman
At least someone cares about the poor families in Pakistan. - PositronWildhawk
27
Edgar Mitchell (February 4)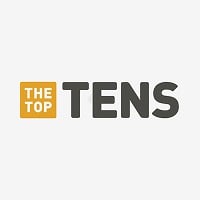 Edgar Dean "Ed" Mitchell was an American naval officer and aviator, test pilot, aeronautical engineer, ufologist and NASA astronaut, known for being the sixth man on the moon.
The sixth man on the moon. - PositronWildhawk
28
Joe Alaskey (February 3)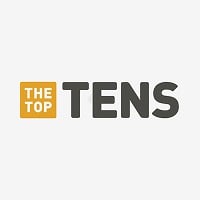 Best known for voicing Lou Pickles on Rugrats, & Various Looney Tunes Characters including Daffy Duck & Marvin the Martain he passed away due to cancer - WWEWBMortalKombatFan
29
James Woolley (August 17)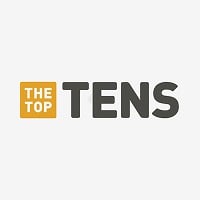 Former Nine Inch Nails keyboardist has passed away. May he rest in peace.
30 John Glenn (December 8)
31
Vanity (February 15)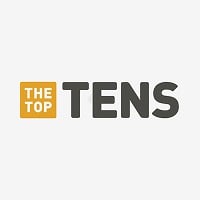 32
Jo Cox (June 16)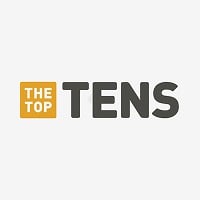 There have been some very sad losses, but given what human values Jo stood for and the brutality of her death, I can't put into words how tragic this is. - PositronWildhawk
This is tragic even as someone who doesn't like Labour. - Swellow
33
Nick Menza (May 21)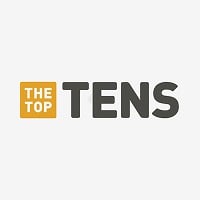 Nick Menza (1964-2016) was a professional drummer best known for his work in Megadeth from 1989-1998 and in 2004. He recorded drums on four of Megadeth's albums "Rust In Peace", "Countdown To Extinction", "Youthanasia", and "Cryptic Writings".
Hearing some of Megadeth's works now makes me sentimental considering Nick Menza played in some of their greatest works (*ahem* Rust in Peace). Worst of all, there were negotiations regarding Menza rejoining Megadeth :(.

He's now in Heaven headbanging with Jeff Hanneman, Cliff Burton, Chuck Schuldiner, Lemmy and various others. - CrimsonShark
34
Afeni Shakur (May 2)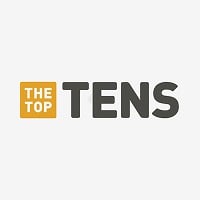 The mother of a hip-hop legend. So tragic, considering she had made a fashion line, in which the proceeds went to a foundation named after her son. - SwagFlicks
35
Terry Wogan (January 31)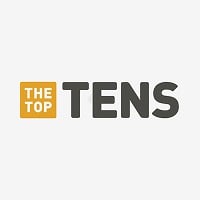 36
David Huddleston (August 2)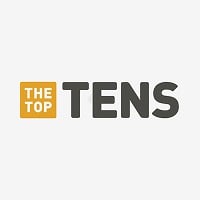 37
José Fernández (September 25)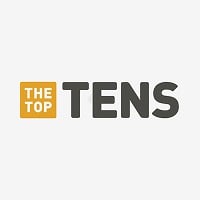 José Delfín Fernández Gómez was a Cuban-American professional baseball pitcher. He stood 6 feet 3 inches tall and weighed 243 pounds during his playing career.
I can't comment as someone who knew him personally, but as a baseball fan and player, I'm devastated. At age 24, he was already one of the greatest pitchers in the game. RIP. - PetSounds
Only 24, was a great at a young age, and had a great smile. One thing though: Why the hell would he be out on a boat at 3 in the morning? Anyway, #RIP16 - EpicJake
Almost 4 months have passed and I still can't believe this amazing young man is gone. Just thinking about him still brings tears to my eyes Tragic!
38
Doris Roberts (April 17)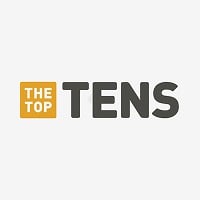 39
Victims of Nice Attack (July 14)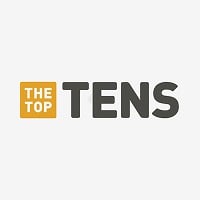 And what's worse, nice is in France and July 14th is Bastille day, a day for french to celebrate!
Not again! - lilrocketman
Stupid Terrorists. - Megone
40
Balls Mahoney (April 12)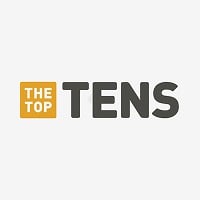 41
Matt Roberts (August 20)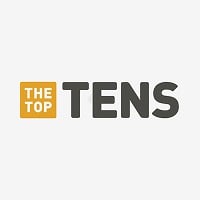 RIP former 3 Doors Down guitarist.
42
Kimbo Slice (June 6)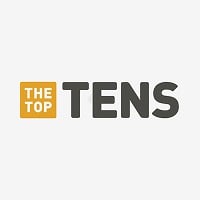 Kevin Ferguson, better known as Kimbo Slice, was a Bahamian-born American mixed martial artist, boxer and occasional actor.
43
Gordie Howe (June 10)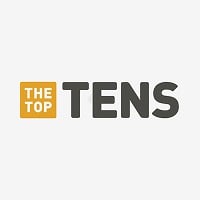 Definitely notable. But what about Ed Snider?
Best ever just a beast
Gordie Howe was and always will be the undisputed greatest hockey player of all-time. Unlike any other, he excelled in every aspect of the game. Off the ice Mr.Hockey was a classy man, and always had time to speak with fans. The sports world remains shaken from his passing at 88 years of age
44
Victims of Lahore Park Bombing (March 27)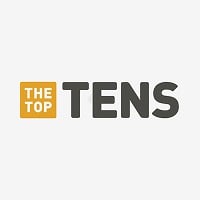 Islam does it again! What a cancerous religion... - lilrocketman
I didn't realize that many people died this year and by the way their missing Pete burns I'm going to try to add him R.I.P. everyone
45
Kenny Baker (August 13)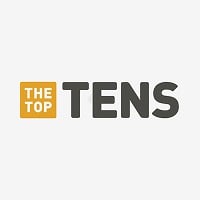 Kenneth George "Kenny" Baker was an English actor and musician. He is best known for portraying the character R2-D2 in the Star Wars science fiction movie franchise.
ARE YOU KIDDING ME? - SackofCheese
We are going to miss that old droid - jp12960
46
Lloyd Shapley (March 12)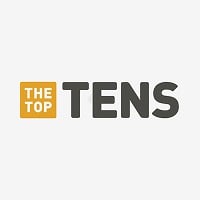 47
Keith Emerson (March 10)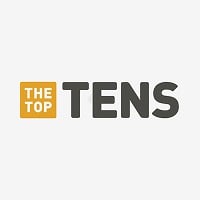 Keith Noel Emerson was an English keyboardist and composer. Emerson played in a number of bands before he found his first commercial success with the Nice.
Greatest keyboardist of all time, extremely influential and a true mad man on stage. RIP - FredTheGooner
Should be higher... so sad
48
Victims of Atatürk Airport Attack (June 28)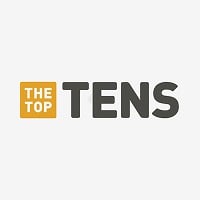 49
Garry Shandling (March 24)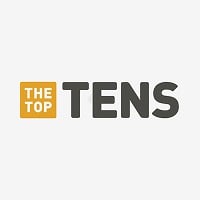 50
Ray Tomlinson (March 6)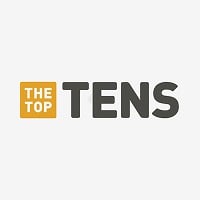 PSearch List
Related Lists

Top Ten Saddest Warrior Cat Deaths

Saddest Deaths of 2018

Top Ten Saddest Musician Deaths

Saddest Anime Deaths

Saddest Deaths In the Walking Dead
List Stats
900 votes
115 listings
3 years, 243 days old

Top Remixes (25)

1. Harambe (May 28)
2. David Bowie (January 10)
3. Prince (April 21)

ProPanda

1. Christina Grimmie (June 11)
2. Prince (April 21)
3. George Michael (December 25th)

MountainDewKid101

1. David Bowie (January 10)
2. Gene Wilder (August 29)
3. Harambe (May 28)

BeatlesFan1964
View All 25
Posts
jp12960
Error Reporting
See a factual error in these listings? Report it
here
.