Top Ten Saddest Deaths of 2016
PositronWildhawk
The Top Ten
1
David Bowie (January 10)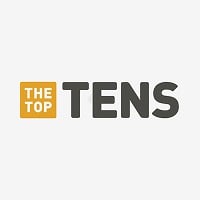 David Robert Jones was an English singer born in London on January 8, 1947, the son of a fundraiser and a waitress. He died in New York on January 10, 2016 at the age of 69, a hero to millions. ...read more.
I can honestly say I wasn't hit by a celebrity death quite like Bowie's death. The night he died, I was just checking out his last album, and thinking it was some of his best works. To have that potential on the point of death is radical. Let that, along with his decades of classics inspire us all, to go very far outside the box. - PositronWildhawk
To me, it feels pretty crazy that I'm still upset about it. He just embodies everything I want to be as an artist. 2016 has certainly faced great losses in the short time its been around, and I wish I could cast my vote for everyone down below. - keycha1n
Although I don't listen to the good old songs and I hadn't heard of him until a month before he died, he was a legend and all legends deserve a place in my memory. - AnonymousChick
;( so sad
V 23 Comments
2
Muhammad Ali (June 3)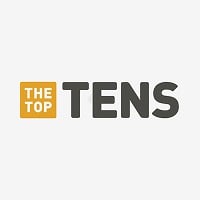 Muhammad Ali (January 17th 1942 - June 3rd 2016) was an American former professional boxer . He was generally considered among the greatest heavyweights in the history of the sport.
Defiantly the Greatest Boxer of all time. " Sting like a bee Float like a butterfly" - PeachyBlast
"Float like a butterfly, sting like a bee". RIP to the best boxer of all time. - Catacorn
He is without a doubt the best boxer of all time. - EpicJake
Studied Ali and I cried when he died
V 3 Comments
3
Carrie Fisher (December 27)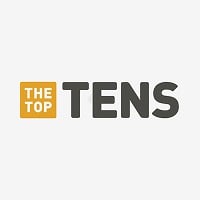 Carrie Frances Fisher was an American actress, screenwriter, author, producer, and humorist. She was the daughter of singer Eddie Fisher and actress Debbie Reynolds. Fisher was known for playing Princess Leia in the Star Wars film series.
I was so shocked when I heard this. Really unfortunate. At least we'll see her brilliance one last time in episode 8. RIP. - Therandom
Her death shouldn't have received this much attention. People only remember her as Princess Leia from Star Wars. - olliv
Like actually how is she not first?
She just passed recently. I mean's Bowie's on the list since the list's inception (January). She could hit Top 3 after some time, but I'm skeptical whether she could dethrone David Bowie for Number 1 :/... - CrimsonShark
Her death makes me hope for a better 2017.
I miss you, Carrie.
V 13 Comments
4
Prince (April 21)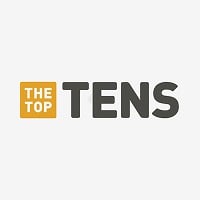 Prince Rogers Nelson (June 7, 1958 - April 21st, 2016) was an American musician, best known for being one of the most popular and influential artists from the 80s, with songs such as "Purple Rain", "Little Red Corvette", "1999", and "When Doves Cry" .
I remember that day like it was yesterday. When my mom picked me up, she told me he died. Even if she didn't tell me, I'm pretty sure I'd know it, since every radio station was playing a Prince song (I'm pretty sure the only other time they did that was with Michael Jackson), it's all anyone would talk about the next day, and it was on the news for like, a week.
He had a concert the same day he died. He died in an elevator on his home in Minneapolis metro. RIP The Purple One. - EpicJake
He was only 57! I also loved Purple Rain!
To be honest he was a dick. - DapperPickle
V 2 Comments
5
Alan Rickman (January 14)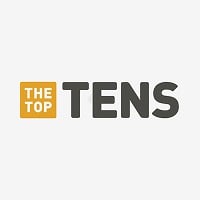 Alan Sidney Patrick Rickman (February 21st 1946 - Janurary 14th 2016) was an English actor and director known for playing a variety of roles on stage and screen, most notably Severus Snape in the Harry Potter series and Hans Gruber in Die Hard. He passed away of pancreatic cancer in 2016
He was a great Snape. May he always be remembered forever.
"Death comes to us all in the end." Couldn't the end have come later?! - LarkwingFlight
Great actor! The face of one of the finest movie villains: Hans Gruber!
"Always," said Snape.
V 6 Comments
6
Harambe (May 28)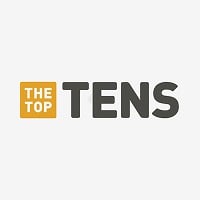 "Harambe" (27th May 1999 - 28th May 2016) was the name of a male western lowland gorilla in the Cincinatti Zoo who was shot and killed by a staff member in 2016 due to child negligence, sparking public outrage and later a revered internet meme .
Shut up with this stupid, immature joke. - phillysports
Harambe's death is still sad regardless of his species. - drdevil
He died a day after his birthday which makes it worse - TeamRocket747
The day he died, I took my dick out and started yelling. - mot
V 20 Comments
7
Christina Grimmie (June 11)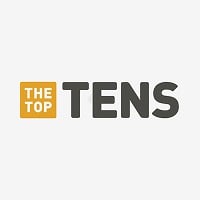 Christina Victoria Grimmie (March 12th 1994 - June 10th 2016), known on YouTube as zeldaxlove64, was an American singer-songwriter known for participating in The Voice and for her covers of hit songs by contemporary pop musicians . She was shot dead during a meet-and-greet in Orlando, Florida, by fan ...read more.
Ranking the comparative degree of sadness associated with deaths is a strange concept, yet this one stands out prominently due to the murder and her youth, especially when considered along with older people dying of natural causes. - Billyv
I miss her, she was an incredible and amazing singer. - Catacorn
The reason that this is the saddest is simply because it was the most unexpected. - anewman
She passed away on my 12th birthday so sad. - PatrickStar3
V 7 Comments
8
Gene Wilder (August 29)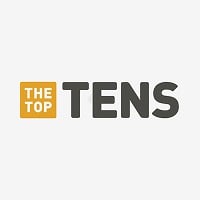 Jerome Silberman, known professionally as Gene Wilder, is an American stage and screen comic actor, screenwriter, and author. Wilder began his career on stage, and made his screen debut in the TV-series Armstrong Circle Theatre in 1962. On August 28th 2016, Wilder died due to complications with Alzheimer's ...read more.
The guy who played Willy Wonka died at age 83. RIP.
A meme star gees down RIP - princepretty
Corection A meme star goes down - princepretty
R.I.P Willy Wonka Memes - princepretty
9
George Michael (December 25th)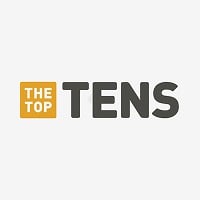 Georgios Kyriacos Panayiotou, known professionally by his stage name George Michael, was an English singer, songwriter, and record producer.
He died on Christmas so sad I'm not a pop fan I like rock and heavy metal but he really made some great pop music turned the whole genre around and now it's a day after his death.
I'll never be able to listen to 'Last Christmas' the same way again.
Adios George Michael. RIP - EpicJake
Last Christmas :(
V 3 Comments
10
Anton Yelchin (June 19)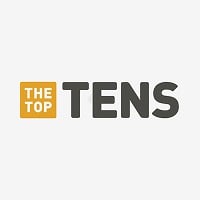 Anton Viktorovich Yelchin (March 11th 1989 - June 19th 2016) was a Russian born American actor, known for playing Pavel Chekov in the Star Trek reboot series. He died in June 19th 2016 aged 27 from blunt trauma asphyxiation after being crushed by his own car outside his home.
Most of these people died after there prime and were already above 50 years old. Now this guy's death was super tragic. - 445956
I was genuinely shocked and saddened by Yelchin's death ever since my dad told me from the news. What's worse was that he had only recently just finished "Star Trek Beyond" with the film crew.

In addition, he used to be in a band, so he's part of the 27 Club now :(. I'll always remember you as Chekov. Live long and prosper :(. - CrimsonShark
The Contenders
11
George Martin (March 8)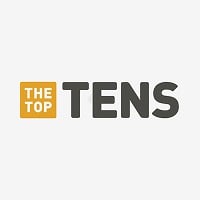 12
Harper Lee (February 19)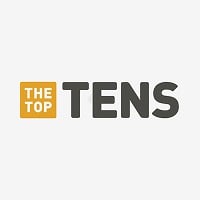 Nelle Harper Lee, better known by her pen name Harper Lee, was an American novelist widely known for To Kill a Mockingbird, published in 1960. Immediately successful, it won the 1961 Pulitzer Prize and has become a classic of modern American literature.
To Kill a Mockingbird was truly a novel that defines American literature. This person wrote that novel. - SwagFlicks
Such a terrible loss of such a brilliant person. - TheCobainDomain
I finished to kill a mockingbird an hour before her death... then I cried with the book curled up - BlazingPhoenix
13
Nancy Reagan (March 6)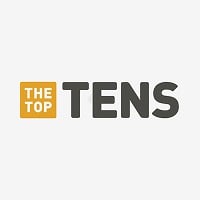 Nancy Davis Reagan was an American actress and the wife of the 40th President of the United States, Ronald Reagan.
Someone had to do a great presidents wife... That was me - FerrariDude64
That was tragic. - DynastiSugarPop
Tragic? For an elderly mortal person to die of natural causes? How do you figure that? - Billyv
Our dear Nancy Reagan. She has been dead for 1 month. - DynastiSugarPop
Now she can be with her husband... R.I.P. Nancy Reagan - olliv
V 1 Comment
14
Bhumibol Adulyadej (October 13)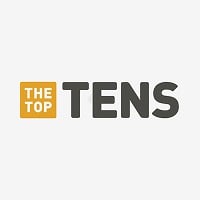 Bhumibol Adulyadej was the ninth monarch of Thailand from the Chakri Dynasty as Rama IX . He Was Born on 5 December 1927 . Having reigned since 9 June 1946, he was, at the time of his death, the world's longest-serving head of state and the longest-reigning monarch in Thai history, serving for 70 years, ...read more.
His Death it's Really Make a Saddest time To Million of Thai People. - Weryu555
15
Victims of Orlando Shooting (June 12)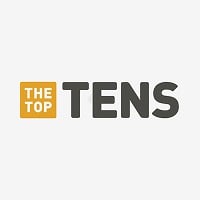 Yeah... This was really sad... - Nickiminaj4life
16
Frank Kelly (February 28)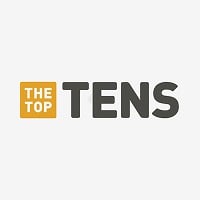 Francis O'Kelly, better known by his stage name of Frank Kelly, was an Irish actor, singer and writer, whose career covered television, radio, theatre, music, screenwriting and film.
Anyone's who's watched Father Ted will have loved the character of Father Jack for his angry, deranged, outrageous personality, and that role is just unlike anyone else you'll ever see. I was really upset on this day. - PositronWildhawk
Being a Father Ted fan, this was very sad. Not as sad as the actor who played Ted's death, but very sad anyways. - Martinglez
I'm quite sad about it. He was responsible for many a laugh. - Britgirl
I should really watch Father Ted,i might get the dvd in his honour. - DapperPickle
V 2 Comments
17
Glenn Frey (January 18)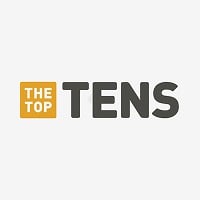 Glenn Lewis Frey was an American singer, songwriter and actor, best known as a founding member of the rock band Eagles.
God, his death sucked for me. Having been to an Eagles concert, I had gone from liking them to loving them. Then one day, I heard my parents playing Hotel California in the living room. I walked in and my dad told me he was gone. I'll never forget that day. Or him. - TheCobainDomain
Part of the best American band rest in peace
V 1 Comment
18
Abdul Sattar Edhi (July 8)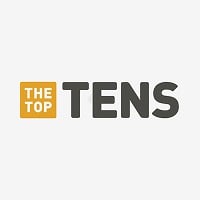 Abdul Satter Edhi (1st January 1928 - 8th July 2016) was a Pakistani humanitarian and social activist, known for being the founder of the Edhi Foundation. He was revered by the population of Pakistan, often known as the "Angel of Mercy" and is often called one of the world's greatest humanitarian.
V 2 Comments
19
Debbie Reynolds (December 28)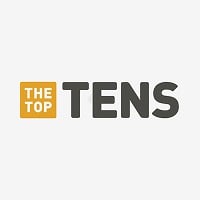 Mary Frances "Debbie" Reynolds was an American actress, singer, businesswoman, film historian, humanitarian, and mother of the actress and writer Carrie Fisher.
One day after her daughter Carrie fisher
Way sadder than the death of Carrie Fisher. - olliv
20
Arnold Palmer (September 25)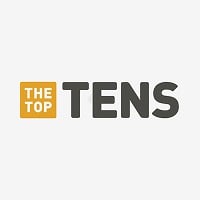 Arnold Daniel Palmer was an American professional golfer who is generally regarded as one of the greatest players in the sport's history.
We lost "The Greatest" (Muhammad Ali) and "The King" (Arnold Palmer) in the same year. RIP to both.
What's sad is that he and Jose Fernandez died on the exact same date. R.I.P. to both - EpicJake
PSearch List
Recommended Lists
Related Lists

Top Ten Saddest Warrior Cat Deaths

Saddest Anime Deaths

Top Ten Saddest Deaths In Video Games

Top Ten Saddest Musician Deaths
List Stats
700 votes
108 listings
1 year, 348 days old

Top Remixes (21)

1. Muhammad Ali (June 3)
2. Prince (April 21)
3. David Bowie (January 10)
Nonpointed

1. Harambe (May 28)
2. David Bowie (January 10)
3. Prince (April 21)
ProPanda

1. Carrie Fisher (December 27)
2. Alan Rickman (January 14)
3. Kenny Baker (August 13)
Goku02
View All 21
Posts
Is 2016 worse than 2009 and 2012 combined
jp12960
Error Reporting
See a factual error in these listings? Report it
here
.