Top 10 Saddest Deaths of 2020
Votebotingsucks
The Top Ten
1
Neil Peart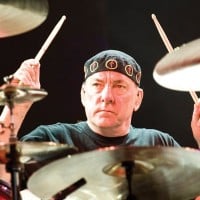 Neil Ellwood Peart, (September 12, 1952 - January 7, 2020) was a Canadian musician and writer best known as the drummer and primary lyricist of the rock band Rush. Peart received numerous awards for his musical performances, including an induction into the Modern Drummer Hall of Fame in 1983, making ...read more.
This was such news to me this morning. I will always be listening to you, your band and the first album I heard, 2112. We will remember you through your music. - ParasN2000
Drummer of one of my favourite bands died. No words. Rest in peace. Your music will live forever. - Merkwurdigliebe
Oh my god, this killed me. I was so sad. I've been listening to Rush my whole life. - railfan99
Damn. I only heard about this now. RIP. - Powell
2
Rocky Johnson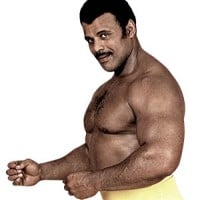 The black championship wrestler who won WWE & father of Dwayne Johnson & helped his son follow his footsteps. His death is currently unknown til this day but he was 75. R.I.P. Rocky.
3
La Parka II
Really sad, he died as a result of his injuries. Rest in peace. - RogerMcBaloney
4
Buck Henry
A writer and a director who was nominated for 2 Oscars.

died at the age of 89 because of a heart attack - Votebotingsucks
5
David Stern
The basketball-loving lawyer who took the NBA around the world during 30 years as its longest-serving commissioner.
died at the age of 77 because of brain hemorrhage - Votebotingsucks
6
Sultan Qaboos
Sultan of oman, the Arab world's longest-serving ruler
died at the age of 79 - Votebotingsucks
7
Edd Byrnes
A T.V. star from the 50s
died at the age of 86 because of a stroke - Votebotingsucks
8
Christopher Tolkien
This is news to me! That's so sad. - TheHabsFan
The son of J.R.R. Tolkien passed away at 95. R.I.P. 1925-2020. - SamanthaRosie
9
Najwa Qassim
A Lebanese journalist and the most famous television presenter in the Arab world.
died at the ag of 52 because of a heart attack - Votebotingsucks
10 Brice Armstrong
The Contenders
11
Silvio Horta
The creator and executive producer of the ABC series Ugly Betty.
died at the age of 45 after commuting suicide - Votebotingsucks
12 Pampero Firpo
13
Scott Patric
A celebrity hair and makeup artist known for his work on Project Runway
died at the of 53 because of a heart attack - Votebotingsucks
14
Ng Jui Ping
The former army general of Singapore
died at the age of 71 died because of Pancreatic cancer - Votebotingsucks
15 Harry Hains
16
Silva Zurleva
A Bulgarian journalist
died at the age of 61 because of "an accident" - Votebotingsucks
17 Christopher Beeny
18
Richard Maponya
Richard Maponya, the man who helped the black community business in South Africa passed away. He was a great leader & heroic. He lived strong til he suffered a brief illness. He was 99. R.I.P. Richard Maponya 1921-2020. - SamanthaRosie
BAdd New Item