Top Ten Saddest Songs
biscuits
The Contenders: Page 3
41
The Show Must Go On - Queen

Freddie Mercury recorded this song when he was terminally ill. Other mediocre men would just give up and enjoy the last of their days But not Freddie Mercury, with barely the strength to even walk took the stand and did any ways. Listen closely to his vocal runs at the end of the song, it's almost painful to hear. It's the sound of the great Freddie Mercury ignoring the pain to deliver one last masterpiece for the world. It's not the song that is saddening, it's the fact that it's the last song Freddie Mercury sang that made it so saddening. Every time you listen to this song, be reminded that this is his last gift to the world, his last message to the world.
RIP this song doesn't need lyrics in itself freddie's vocals show his pain and grief while sending a good message stick at it the show must go on rip freddie
Oh my God. I just listened to this song, and I have a tear in my eye. He's saying that he would never give up and wants to keep going even under the circumstances he is going through. He loves the world. The world needs to show more love for Freddie. I love you Freddie.
Long Live Queen. Long Live Freddie Mercury.
This song must be in the top 20 at least - malamJONES
V 18 Comments
42
One - Metallica

This song is about Joe Bonham, a young soldier serving in World War I, awakens in a hospital bed after being caught in the blast of an exploding artillery shell. He gradually realizes that he has lost his arms, legs, and all of his face (including his eyes, ears, teeth, and tongue), but that his mind functions perfectly, leaving him a prisoner in his own body.

Joe attempts suicide by suffocation, but finds that he had been given a tracheotomy which he can neither remove nor control. At first Joe wishes to die, but later decides that he desires to be placed in a glass box and toured around the country in order to show others the true horrors of war. Joe successfully communicates these desires with military officials by banging his head on his pillow in Morse code. However, he realizes that neither desire will be granted, and it is implied that he will live the rest of his natural life in his condition.

As Joe drifts between reality and fantasy, he remembers his old life ...more
Best, Song. Ever. Just watch the videoclip, it's the saddest thing you'll ever watch with the best song ever on it. I cried when I watched them playing it live in 2007.
Why is this not higher on the list? Number 45? Come on! This is an excellent song, yet very sad. It's a great song overall, even though it's sad.
I'm not a huge Metallica fan, but this song is great. One of the only songs I can cry to to be honest
V 2 Comments
43
To Where You Are - Jackie Evancho
One of Jackie original efforts, performed for David Foster's Hitman Talent Search Contest in 2009, and included on her "Prelude To A Dream" self-released CD and iTunes album. Still performed on occasion in concert, it brings tears - especially if you've recently experienced a loss of someone dear. I know. - Trancas
Will bring on a foutain of tears. Will however bring you at peace with whatever you're experiencing in this life.
44
Seasons in the Sun - Terry Jacks

Goodbye Michelle my little one
You gave me love and helped me find the sun
And every time that I was down
You would always come around
And get my feet back on the ground.Goodbye Michelle it's hard to die
When all the birds are singing in the sky
Now that the spring is in the air
With the flowers everywhere
I wish that we could both be there

My dad played this to me when I was like 4 or 5 its one of the first songs I remember learning all the words to. A decade and a half later and this song is still one of my all time favourite sad songs.
this was on my uncles album that are family made when he died. R.I.P uncle rick 15 - Eaganbaseball29
I think nirvanas version was sadder because the song is about suicide and kurt cobain commited suicide
V 8 Comments
45
This Used to Be My Playground - Madonna

I adore this song. We must say a big "Thank You" to Madonna for this pure masterpiece. Emotional, sad but very beautiful lyrics. This track will never be outdated because we all start as kids, then teens, then mature and then... We recollect the days of our childhood listening to this song - Irina2932
This song always makes me sad. Beautiful lyrics and vocals by Madonna. It will remind you of childhood days, will definetely make you nostalgic. Beautiful song.
Excellent... I am so sad at this time and this song is awesome this song fill my eyes with tears
This song always makes me want to live as a child. I miss my childhood..and I can't go back to it when it had so much memories...
V 4 Comments
46
1916 - Motorhead

Really nice and sad song. Highly recommended...
47
Alone Again (Naturally) - Gilbert O'Sullivan

This is one of the saddest songs I've ever listened to. If you listen to the version with lyrics, you will know what I'm talking about: the singer is talking about how he was abandoned at the altar, and he's remembering how his father died and how his mother became distant and detached after that. A truly sad song that makes me cry every time I hear it!
Brings tears to my eyes yet I can't stop playing it over and over. We all have feelings deep inside that emerge when we hear certain songs and this song stirs those sad, melancholy feelings like no other for me.
Really sad-I listened to it over and over after my mom died-she told me many years prior that she used to listen to it after her dad died!
So bad made my nan cry for 2 months straight
V 6 Comments
48
All Things Must Pass - George Harrison

This song is more uplifting and comforting than sad.

"Daylight is good at arriving at the right time; It's not always gonna be this grey"

One of my favorite songs
49
November Rain - Guns N Roses

I never really enjoyed November rains ever after. This is a class apart. The guitars by Slash rule the whole plot. I just don't want to hear any other song when I am sad apart from this piece of beauty. God bless.
OK, this is being hijacked by Sarah Brightman fans... This so is sad yet so class
the song is so romantic make I cry the video clip is so cool
"dont you think that you need some one"
Estranged by Guns N' Roses is better than November Rain
V 6 Comments
50
So Far Away - Avenged Sevenfold

You simply feel it there, that painful loss of The Rev. This song is actually full of life for me, because it is about someone, who really lived. It has soul. And that's the reason why I vote for So Far Away.
This song still make me cry. Remembering me with someone I love who died years ago. So deep just like from the heart, my girl may rest in peace when I sing this song.
This song is about the passing of the rev, originally written by syn for his dead grandpa, when the rev died, the band and syn decided to write this as a tribute to the rev. this was a tossup between warmness on the soul and so far away, but so far away is more depressing. foREVer
I hurt every time I hear this song. To hear this song is to lose a friend repeatedly.
V 19 Comments
51
As Tears Go By - The Rolling Stones

Just watch the final scene in house season 5 where this song is played and you will know what I am talking about
52
Fade to Black - Metallica

O.. M... G... when I went through this list I was surprised to hell that I couldn't find fade to black and when I found ONE in here I was like "-.-" its not sad at all compared to this song! Omg... cmon guys vote for this this song is the saddest song I've ever heard, I actually went to this list just to see this song - AND IT'S NOT HERE?!?! cmon people!
Are you kidding me number 131 this should be number one how is numb ahead of this
This song is one of my favourite pieces of music. It's intro changes your mood, to that of sadness and when the lyrics start you start to lose your sense of hope, and if you are feeling suicidal, this song really fits with you, but it also deteriorates your hope (in my opinion). I love this song sooo much! - Deathisbeyondcontrol
This song is my favorite Metallica song, but it so depressing and epic at the same time. - MetalMania
V 10 Comments
53
Hallelujah - Jeff Buckley

I want to cry every time I hear this, and there isn't even a reason. Later my best friend played this on the guitar and sang it too and I was filled with such a deep hurting longing feeling.
Saddest song. A lot of people can relate to it, and you can hear the hurt in the singer's voice.
Jeff Buckley amazing voice just get you right in the heart.
I love this song, singing it for my gospel choir auditions
V 5 Comments
54
You Never Know - Immortal Technique

Saddest in my opinion. Left me in tears because it was a simply unique story.
55
Say Goodbye - Skillet

56
Baltimore's Fireflies - Woodkid

57
Somewhere - Jackie Evancho

An across the years duet produced by David Foster, with Barbra's active approval. From Jackie's "Dream With Me" album and first PBS Great Performances special "Dream With Me - In Concert", (where Barbra supplied original videos of her performance). - Trancas
58
Never Had No One Ever - The Smiths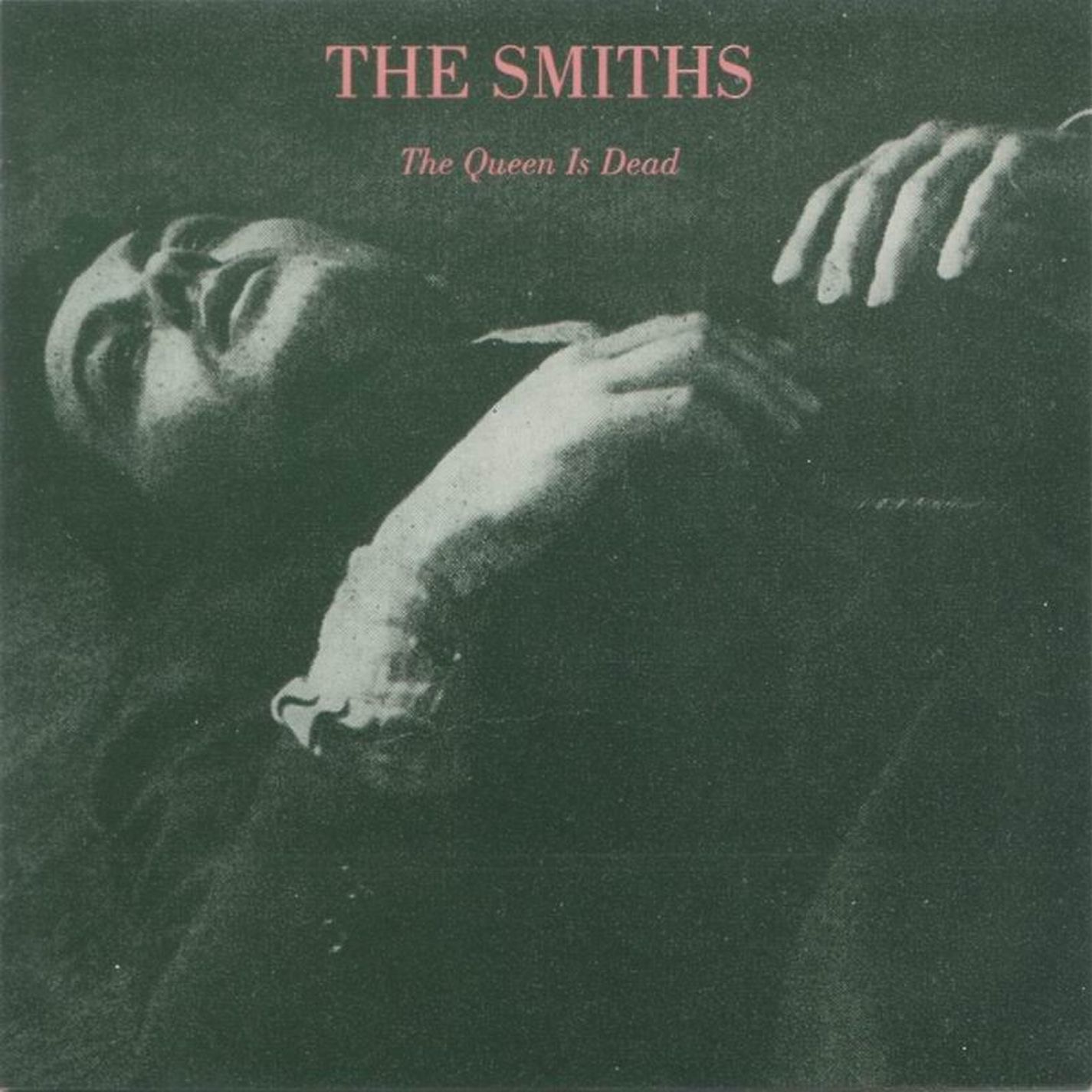 59
Seize the Day - Avenged Sevenfold

The best song ever makes me cry every time I hear this the guitar solo of synester is just killer never heard a song like this before this song is just immortal this would never be forgotten by anyone
just a piece of art
avenged sevenfold rocks
This is one of the saddest and yet most epic songs I've ever heard. I am also very surprised that I Won't See You Tonight (part 1) isn't on here (same artist). Its very long but equally powerful. The lyrics in this song are sad but inspiring at the same time, and the amazing solo just uplifts you after from the sadness. Wonderful song. - xSpartanXx
I used to love a girl but never said it to her being afraid of getting rejected as I was in 6th grade at that time
After 3 years, I shifted from that town and I came to know from a friend of hers that she loved me too and was rather crazy about me... By then she had already left that school and none of her friends know where she is anymore... I listen to this and it seems like its just meant for me
"Seize the day or die regretting the time you've lost"
True words of wisdom A7X m/
"so what if I never hold you? Yeah, or Kiss your lips again, Wooah"
You read this singing out the lyrics... don't lie ;) I love this part, it really captures the denial stage of grief
V 17 Comments
60
Eleanor Rigby - The Beatles

I love this song with every piece of my soul.
The violin rhythm lulls you into the deep of the song; and its story.
People forget to look further into the meaning of lyrics, and how songs are mostly written from the heart.
This song is probably one of the most devastating songs I've heard; lovers who would have been perfect, but don't cross paths until it's too late - simply poetic.
Although I agree with the top ten listed, I think this masterpiece should definitely be higher up. It is a real tear jerker I have to say
Number 47? This song's story is so depressing but morbidly true. I'm surprised it isn't up there in the top 10
Such a sad song, though amazing just because its not about love or a boyfriend its about not living the life you want and being lonely. Amazing song.
The lyrics are so depressing and raw.
V 3 Comments
PSearch List
Recommended Lists
Related Lists

Saddest Rap Songs
Saddest Rock Songs of All Time
Top Ten Saddest Anime Songs
Saddest Hip Hop Songs
Saddest Queen / Freddie Mercury Songs
List StatsUpdated 19 Feb 2017
29,000 votes
1,642 listings
9 years, 183 days old

Top Remixes (119)

1. Hymn for the Missing - Red
2. Ashes of Eden - Breaking Benjamin
3. Leave Out All the Rest - Linkin Park
Vortexeo

1. Hurt - Johnny Cash
2. Stan - Eminem
3. Wake Me Up When September Ends - Green Day
edisveryawesome

1. Wish You Were Here - Pink Floyd
2. Tears in Heaven - Eric Clapton
3. At Least We Tried - Moby
PositronWildhawk
View All 119
Posts
Error Reporting
See a factual error in these listings? Report it
here
.