Best Sam Smith Songs
The Top Ten
1
I'm Not the Only One

It's beyond me how Stay With Me is more popular than this one. SO glad this is number 1 on here though. Well deserved! Such a beautiful song in every way.
This is my personal favorite, because of the piano, the beat and the AMAZING chorus. But, that's not all. Last but not least, the lyrics. This song is very clever. He doesn't straight up say his lover is cheating on him, but he says, "when you call me baby, I know I'm not the only one."
I love this song I think it beats all of his songs, I love Sam smith his songs are amazing but this is the best song I've heard of his
I love this song.
V 29 Comments
2
Stay With Me
Its like god (batman) sent an angel singing. nowadays can't sleep without hearing at least 5 times - butthurtbastard
Makes me sing, if it makes me sing it means it's amazing
This song really sticks in your mind, but in a good way. It's really catchy.
Emotional song
V 16 Comments
3
Lay Me Down

I don't understand how this is number 5 amongst voters and didn't reach number 1 in any of the charts. This is one of the most beautiful songs I have ever heard (I'm 33 years old) and Sam Smith is an artist that we should be grateful to witness in our generation.

The emotion in his voice is palpable and the pace of the verses emphasize the longing. It's a work of art.
I should hate Sam Smith since he's a restrained artist who supports LGBT...but I don't. And I have no idea why this isn't #1. While Like I Can and I'm Not The Only One are stronger melodically, there are very few songs I've heard that are as emotionally powerful as this one. While most songs these days talk about lost lovers, there are almost none that talk about late ones. And the John Legend remix is even better than the original, which is saying a lot. I give the original a 4.5/5, and the remix a 5.5/5. - WonkeyDude98
This is definitely #2 in my list because of the first chorus. It gives me goosebumps ever time. This song shows his vocal range and his incredible runs and just his beautiful soul voice. Perfect.
If beauty had a sound it would be his voice.
V 20 Comments
4
Writing's On the Wall

About the only thing that made Specter bearable, as good as Casino Royale. No but in all seriousness one of the best songs of all time
It's the best that's all I can say, the cloudy morning and the darkest night of London
A great song to be featured in Bond's upcoming action-thriller Spectre.
This song is and will always be AMAZING
V 24 Comments
5
Like I Can

Yeah! Listen this Song with a couple of your friends with suits And go To A party is Just beautiful :D
Honestly it's probably his best song of all time!
This song is catchy and quick to learn
A steal yo girl anthem done right. 5/5 - ProPanda
V 7 Comments
6
Latch

Up beat song and puts you in a good mood!
The vocals on this track was a breath of fresh air.
The acoustic version of this song is super beautiful. If you have not heard this song you definitely should listen to it. It is a vocal masterpiece.
Love this song it's so up beat and it makes you happy and you just want to get up and dance
V 5 Comments
7
La La La

Perhaps the only non depressing Sam Smith song
The only one I like - RockStarr
This song should be on number 2 or 3
I sure love this song 😍
V 6 Comments
8
Money on My Mind

His debut solo single. And it went straight to No. 1!
This has to be my least favorite song because I find the chorus A BIT annoying, but the bridge is one of the better bridges in this album.
Sam says Money on my mind but I have this song on my mind.
Love it!
V 5 Comments
9
Nirvana

I think that this is one of his more less known songs but IT SHOULD BE KNOWN! It's such a great song. I think it would suit the soundtrack of a movie well - he's also done the Bond theme...
I just wish it was on his album
Love the production and his vocals are incredible
great song
10
Leave Your Lover

This is song is just so emotional I love you sam
It really drives thru you.
I love this song.
Love love this song so much
V 2 Comments
The Contenders
11
Too Good at Goodbyes

I think it is such an amazing song and loads of people can relate to it, I have listened to it about a thousand times just because I love the song
Between this one, I'm not the only one and writings on the wall, it's hard to choose. They're all amazing songs.
This song is absolutely perfect in my opinion. I have been listening to it on repeat.
His voice is just on another level. This song is so perfect. I can't resist myself to sing while this song is playing. Brilliant lyrics, emotional, heart touching and great vocals.
V 16 Comments
12
Omen

In my opinion it's hands down the best Sam Smith song
I love this song - RockStarr
Should be in top 5
I agree
V 2 Comments
13
I've Told You Now

Okay, why it isn't not on the top ten list? Come on guys you have to here it, aside from I'm Not The Only One and Stay With Me this is also incredible.
This one should be in the top ten his vocals are shown very greatly in this piece
You already said this song
Best song ever
14
Make It to Me
One of the best... when a song blesses one within
The best of all of them, means loads to me and really good to cover
The best chorus out of all of his songs
I have no words
V 1 Comment
15
Love is a Losing Game

16
The Lonely Hour
I've been in the lonley hour and still am, he says everyone has been through it
great beat
Sometimes u will feel lonely but this song will get u trew it
17
Not in that Way

I don't know how this is so low down, it is wicked good! Probably my second favorite behind Lay Me Down.
Song speaks for the heart
One of my favorites
I AM ABSOLUTELY IN LOVE WITH THIS SONG!
V 1 Comment
18
I Told You Know
In my opinion, this is the strongest song with best hook. I'm shocked that hasn't gained the recognition that it most certainly deserves. I'm glad that at least I know of it and it makes me sing every time I hear it.
It's an awesome song! But it's actually called 'I've Told You Now'.
One of his best songs... Love it every time I listen to it
THIS SONG IS SO EMOTIONAL. LOVE, LOVE, LOVE THE WAY GORGEOUS SAM SINGS ON THIS TRACK. LOVE YOU SAM!
V 1 Comment
19
Restart

Best singer
20
Hotline Bling

21
Safe with Me

Why so low? His best song so far!
This song gives me a weird yet good feeling when I listen to it
You no that is great song... (Stay with me)
22
One Last Song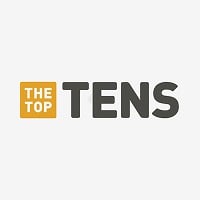 This song is amazing just the rhythm to it makes me feel happy and calm. the video makes me think of a classic 70's or 80's theme. when I heard this song I automatically fell in love with it. I'm not gay but I love it
23
Need U
U mean best singer
Worst singer but nobody agrees with me
24
Have Yourself a Merry Little Christmas

Best cover of a Christmas song
25
Pray

Easily his best song. Shook to see this so low
I love this song. How come it's at 31
At his very best!
26
Good Thing

It's funny: despite its title, this is one of his more depressing songs if you really pay attention to the lyrics. Although, I do like the fact that the beat kicks in the second verse. The ending is just heartbreaking: "I've made the decision not to answer your calls, 'cause I put everything out there, and got nothing at all."
I like the beginning, it sounds like Disney. Its unique.
Yeah,i beginning is sooo awesome.i just love this song especially the part when he goes "too much of a good thing won't be good for long although you make my heart sing to stay with you would be wrong! "
The instrumentals litarlly make me cry!
V 1 Comment
27
Midnight Train

Simply a gorgeous piece of music by a simply revolutionary artist.
I love all his songs but this is just so special
One of the best songs of him.
28
Life Support

Best song I've ever heard. He has so much talent.
His voice
29
Drowning Shadows

Fantastic song. Most depressing, no doubt, but shows off his absurdly remarkable vocals.
This song is so AMAZING! It's so slept on but its beautiful.
30
Palace

Great song
31 When It's Alright
32
Together

33
How Will I Know
It is the most raw emotional song I've heard from him. Given that it is a cover but damn he just owns it and makes it his
Die, go to heaven and come back again
34
Him

35
Burning

One of his best
Probably his best song this is litrially a flawless piece of music
36
Berlin
Anouther nice cover
37 Little Sailor
38 Fast Car
39
See You Again
Beautiful!
40
Say It First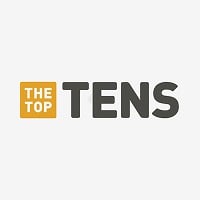 41 Skies of Rain
42
Promises

BAdd New Item
Related Lists

Sam Smith Songs with the Best Chorus

Best Songs on Sam Smith's The Thrill of It All

Best Sam Cooke Songs

Top 10 Songs That Should Be the Sam and Cat Theme Song
List Stats
1,000 votes
42 listings
4 years, 233 days old

Top Remixes (11)

1. Money on My Mind
2. Like I Can
3. Stay With Me
EvilAngel

1. Like I Can
2. I'm Not the Only One
3. Stay With Me
MostTalented_BoyX

1. I'm Not the Only One
2. Stay With Me
3. Leave Your Lover
crockydyle
View All 11
Error Reporting
See a factual error in these listings? Report it
here
.