Top Ten Serial Killers Who Killed Children
The Top Ten
Gilles de Rais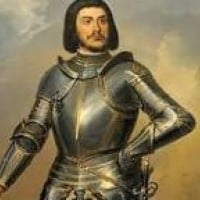 Gilles de Montmorency-Laval, Baron de Rais, was a knight and lord from Brittany, Anjou and Poitou, a leader in the French army, and a companion-in-arms of Joan of Arc.
Wayne Williams

Wayne Bertram Williams is an American serial killer who was tried, convicted, and sentenced to life imprisonment in 1982 for killing two adult men.
Pedro Alonso Lopez
Paul Bernardo and Karla Homolka
Luis Garavito

Luis Alfredo Garavito Cubillos, also known as La Bestia or Tribilín is a Colombian rapist and serial killer. In 1999, he admitted to the rape, torture and murder of 138 children and teenagers.
Ian Brady and Myra Hindley
Mack Ray Edwards
Arthur Gary Bishop

Arthur Gary Bishop was an American convicted sex offender and serial killer. He confessed to the murders of five young boys in 1983, as a result of a routine police investigation.
Cayetano Santos Godino
John Joubert
BAdd New Item