Girls' Generation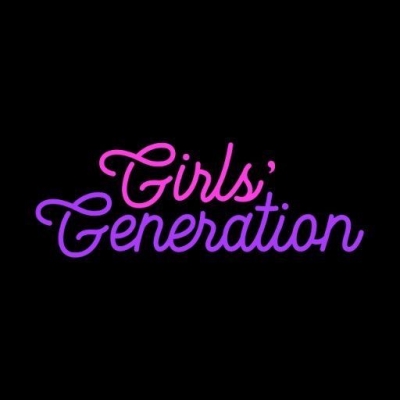 Found on narvii.com
Info
Girls' Generation, also known as SNSD, was formed in South Korea, in 2007. The current members are Taeyeon, Sunny, Tiffany, Hyoyeon, Yuri, Sooyoung, Yoona, and Seohyun. Jessica left in 2014. They are known as the second best selling girl group of all time, Korea's National Girl Group, and one of ...
read more
.
Comments
Top
Popular
Newest
GG! In the Olympics opening ceremony, there must be an artist representing Asia! These are girls are the best group to do it, excellent dancing skills, great performances, a highly guaranteed quality show! Plus, these girls don't do drugs, no scandals, good role models, who deserve to be shown to the world!
They are the best group I have seen in my life
They have wonderful personalities and great voices. This 9 beautiful angels from South Korea are always doing their best on stage.
Girls Generation Girls give us a great performance worthy of the opening ceremony of the 2012 London Olympics, with their powerful voices and dancing skills leave stunned many in the audience
Girls' Generation, after dominating Korea, they are getting quite hip and popular in Europe too. They dominate the charts, and they are getting quite famous. They all have each showcased their talent very well to the people. These are 9 VERY talented girls who not only should but deserve to go. We need a more variety in these openings. These girls can make a difference in the show. They'll bring you the crowd that you want. It's a win win situation. If the girls perform here. There will be a magnificent change in views. It will rocket sky high, right through the roof~~ Believe in our instincts. Girls' Generations is the Way to Go
- A fan, K. C
Girls' Generation is the best choice to perform on that event, they're so talented, they have great singers great dancers and their performance on every event they're attended definitely will make the crowd so excited, so Girls' Generation for the 2012 London Olympics Opening Ceremonies
Soshi!... I may not understand Korean but I Love Their songs!..
Soshi is one of the very best group out there and by just watching them from afar makes me happy...
Girl's Generation is the best Korean group. I think that the nine girls They might show to the world the positive effects of the globalization. In addition, they have a few precious voices, and are in the habit of doing impressive spectacles of dance. The Olympics Games are a moment of union between different cultures, and they would represent to the perfection this union, since two of the girls were born in USA, and they are having successful all over the world.
The best girl group in Korea. Nothing is need to be explained just simply vote for them and watch out how these 9 girls captures your heart in an instant!
Olympics needs some Asians performer/singer/girl band.. I think Girls' generation will suit it as they are number 1 Asian girl band. Well we always see American or European band occasionally so why don't we try some Asian touch in London Olympics.
Girls' Generation make you feel the heat!

They're so charming and their performances are extremely AMAZING.

GG Rules the world!


I would love if Girl's generation did the opening. I love them! I am SNE, I admire them too! I hope they win! They are very talented and have won many awards, I think that if they win it would be an excellent opportunity for Korean pop is more recognized worldwide! Let's take a chance on this style of music so cheerful and fun!
Girl's Generation are the best group ever! They have an amazing voices and her song are very cheerfull! TaeYeon, Jessica, Tiffany, SeoHyun HyoYeon, SooYoung, Yuri, Sunny
They are a really well known nine-girl group in South Korea. They have great voices and dance skills, and their performances are great.
Because they deserved it and they worked hard to achieve their success. Their songs are awesome and their choreography are well performed. Plus, the world has to meet these nine girls and conquer the music scene. K-Pop Hallyu begins to dominate the world!
Girls' Generation is one of the top idols in South Korea. Now this group has increasing its popularity in many countries in the world. Every performances they had made were full of enthusiasm and passion. They never let their fans down.
They're the best! SNSD is the best girlband in South Korea. I love them so much.
Its because I know they can do better than others! And I love it every time they sing so I want to hear them sing there! And they will give a heat to London like what my other sones said! We love it ) THANKS
Asia's no 1 girl group. They sing, dance, act and their song are catchy and fun, it'd be great if they come.
Please let these girls perform! They are excellent, talented, beautiful, and very adorable. They are not only pretty, their personalities are awesome and everyone will love them! Their songs are so catchy, and they can definitely be the best representative for Asia!
Taeyeon: Kid Leader, beautiful, can reach a very, very high note, and is voted number 1 best voice of South Korea Pop.
Jessica: born in America, also can reach a very high note. Very beautiful and the second main vocalist of girls generation.
Sunny: known for her aegyo (cuteness), she is energizing and sweet at all times. She cares for people and is able to sing and perform with her best efforts. Her voice varies with each song, and her style is the most dynamic.
Tiffany: crescent-eye smile, you cannot miss her. Born in the same hospital as member Jessica, Tiffany is known as the fun American girl. She speaks fluent English, and is the foreign representative speaker for the girls. Her voice is husky and ...more
Girls' Generation is the best idol group in Korea, and is overtaking the whole World. Everyone would be pleased to see our beautiful girls sing and dance
Along with Super Junior and Dong Bang Shin Ki, Girls' Generation is leading the Korean Hallyu Wave. Talented, beautiful, and extremely amazing, they can light up the stage in more ways than one. Time to bring some more Asian flavor to the world stage!
I think they deserve to be the opening for everyone since their MC skills are good too and they have awesome dancing with their nice singing skills.
It's time to let the London to feel the heat!
If girls generation doesn't perform, I don't know what I'm going to do in my life, girls generation sings like, like, I can't even describe! They are so talented, gifted, and should sing because they actually can sing live! Unlike other girls voting for boy bands just because "they look nice" not because they sing... Girls generation, NEEDS to perform! It would be AWESOME! Because seriously seeing 9 girls from korea would just be, GREAT! And an honor! :) THEY HAVE TO PERFORM, OR ELSE, I'm GONNA DIE! Girls generation is sweet adorable and definitely WILL BRING THE CROWD TO A ROARING CHEER! And they dance just INCREDIBLY TOO! Girls generation is just so sweet n cute and every time I watch or hear them sing, my heart literately goes BOOM BOOM BOOM! Girls generation is that great! They HAVE TOO PERFORM! HAVE TO! No one, I say no one any age, any gender, will not want to see girls generation on stage, just doing there amazing business! I mean the first time I watched girls ...more
A 9 member girl group who can speak Fluently in Korean, English, Chinese & Japanese. Has all members engaged with Sports and recently American member Jessica made news for her opening pitching in ESPN and other Sports T.V. shows and websites making her a relevant person internationally even though she failed with that pitch. The most influential artist in Korea for 2 consecutive years, Won the most prestigious award in Golden Disk Awards Digital-Disk Daesang & Bonsang for 3 CONSECUTIVE YEARS, Won 4 Awards for the Multi Platinum Japanese 1st album Girls' Generation in Japan Gold Disk Awards, Won 2 Awards in MTV Video Music Awards Japan 2011, Won 36 1st place in the charts for a major music T.V. show in Korea, Music Bank. They also had a record of 9 consecutive weeks win on KBS' Music Bank. Girls' Generation's Sub unit TaeTiSeo placed the highest Korean singer in Billboard 200 within 40 hours of release WITHOUT A US PROMOTION TaeTiSeo was the first Korean Artist to have triple crowns in ...more
:) Okay first off I wanna say girls generation has to preform! It will bring the whole crowd to a cheer! If they don't win, I will cry.. I'm not joking, if I don't see my angels on T.V. , I will die. I mean these girls are amazing, and are my dream to watch on T.V... These girls are the queens of kpop, you gotta admit these girls are hands down best singers! They deserve this because there not some weird boy band that sing horrible, I mean most girls are voting for boy bands just because their hot n stuff, not because they sing good, have you heard katy perry, selena gomez, and all these other bands sing kinda pitchy or off pitch during a live performance? Well guess what these 9 gifted girls from girls generation sing like marshmallow rainbow angels, there AMAZING! I can't describe how great they are, now I will literally make my comment like 90 paragraphs for all the reasons girls generation SHOULD PREFORM! But to make it short, I don't care if I die after watching them live on T.V. ...more