Kim Hyun Joong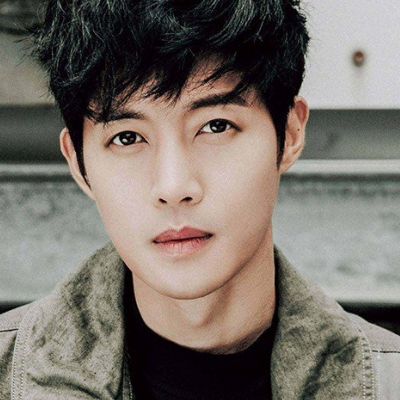 Found on allkpop.com
Info
Kim Hyun-Joong is a South Korean entertainer, actor, singer, dancer, and the leader and main rapper of boyband SS501.
Comments
Top
Popular
Newest
Is the best
he must be the one singing.
is simply the best singer around the world
I love him. He is such a hardworking guy that I haven't seen other singer work like him. Every fan of his knows that is his dream. So, we vote to him! Kim Hyun Joong, fighting! Finally, I wish J&K love together forever!
So nice z guy, charming and generous, z voice is very perfect. And many people love him very much.
KIM HYUN JOONG IS GREAT SUPERSTAR IN Asia! HE IS SYMBOL OF BEAUTY, ELEGANCE, CULTURE, TALENT AND BEAUTIFUL SOUL, HE IS SPECIAL AMBASSADOR FOR SEOUL, AND MANY INTERNATIONAL BRAND WANT TO HAVE HIM IN THEIR TEAM, BCS HIS MARK AND PERSONALITY IS UNIQUE! THANK BCS WE, HIS INTERNATIONAL FANS CAM SUPPORT HIM WITH ALL LOVE AND ADMIRATION! FIGHTING! HE DESERVE TO BE ON THAT SPECIAL OPENING CEREMONY FOR OLYMPICS 2012, BCS HE HAVE CHAMPION SPIRIT, HE NEVER GIVE UP, HE HAVE SPECIAL FAIR PLAY, HE LOVE SOCCER AND IS MEMBER IN SPECIAL SOCCER TEAM, HE PARTICIPATE IN HIS COUNTRY IN SPECIAL MARATHON FOR CHARITY, AND HE HAVE MANY SPECIAL PROJECTS FOR HELP PEOPLE. HE IS SPECIAL ROLE MODEL FOR ALL GENERATIONS, AND HAVE SPECIAL SPIRIT LIKE OLYMPIC FLAME, BCS HE INSPIRE PEOPLE TO BE THE BEST, TO GIVE MORE FOR PERFECT PERFORMANCES. IF CHOOSE HIM TO PERFORM THERE, MILLIONS PEOPLE IN WORLD WILL BE HAPPY, AND SO PROUD FOR HIM! Europe LOVE KING OF Asia KIM HYUN JOONG! FIGHTING! ALWAYS SUPPORT HIM, WITH ALL SOUL!
I'm a seventeen"year"old girl from China. Hyun Joong
Likes a wonder star in my heart, I will spport him forever!
Kim Hyun Joong is the best person that I ever meet!
Wuli leader HyunJoong is the best!
U:Zoo:Sin FIGHTING! -
Kim Hyun Joong He had been attended the 2010Asian Games, sing the Theme Song of The Asian Games, he is a international star, and he is popular over the world, he is polite, brave, strong and never give up, even I think he is the symbol of the spirt of the Olympic, he is the best choice!
He is the most hardworking male artist I have ever seen. He is kind, considerate, thoughtful and confident. Not only dose he sing well, but he also dances well and tries his best to care his fans. I love him very much and I want to see him in the opening ceremony of the London Olympic Games!
Kim hyun joong is the best star in Asia right now! I believe that he can represent our Asia to perform. On one hand, he had the experience of the game ceremony, which he is invited to sing the theme song of the Asia Games 2010 in Guangzhou with other Chinese singers in the Asia Games Ceremony. On the other hand, he is the most kind-hearted, modest person I ever seen. He have donated millions of dollars to help people while appeal others, since long long ago and never interrupt. So how could you find such a suitable person for the Olympic spirit to perform?
I love him beyond my imagination. And now, I even can't express clearly why I love him so much! He pursues his dream step by step like the Olympic spirit. He is the outstanding leader of ss501, a hardworking actor and his two mini albums is the best-selling among the Korean solo singers in 2011! He had attended the Asian Games Opening Ceremonies and made a good impression on the Chinese people! He is the representative of the next generation of Hallyu star! And I hope that he will appears on the stage of London Olympic! And I believe that he will give us the most fantastic performance!
KIm Hyun Joong is now the Prince of Asia~~~a feat he accomplished in less than 1 year as a solo artist! His talents, good looks, humble-nature & generosity are traits that have set him apart from all the other artists around the world!
As a singer, he is active, hard, healthy and kind. He can give people the power of positive.
His efforts are obvious to all, he has the most dazzling smile, although he still has many deficiencies, but whenever I saw him would think "nice to have you. " I will always support you.
I really like him sing. He is so charismatic down to earth, charming and generous, He loves to perform on the stage and gives his very best in any performance


He would definitely give K-POP something to be proud of and lastly, it would be awesome to see him perform on Olympics opening!
Kim Hyun Joong, fighting!
I love Kim Hyun Joong's performance. I'd like to see him on the stage of London Olympic Opening Ceremonies!
Please invite him to perform there%~
HE IS THE ONLY ONE!
MOST LOVABLE KoreaN STAR!
THE WALKING SCULPTURE AND LOVED BY FANS OF ALL AGES...
THE GLOBAL STAR!
A GREAT PERFORMER!
Kim hyun joong is the king of Asia! He's the most popular male solo artist now in Korea and has a huge fanbase all over Asia. He performed in Guangzhou Asian games, and it will be lovely if he performed this time in London olympics. I'm looking forward on that day to come.
Is the best
He must be the one singing.
Is simply the best singer around the world
Fighting
HE DESERVE TO BE VOTED! HE IS KING OF HEARTS IN Asia! IS VERY TALENTED SINGER AND ACTOR, FANS FROM WORLD, PLEASE SUPPORT KIM HYUN JOONG! HE IS KING OF HEARTS!
I was attracted by his sunny smile at the first sight. He is a warm person that can always give others sunshine. I have fall in love with him for several years, witness his grown, from a flower boy to a real man. Kim Hyunjoong always do charity silently because he don't want charity be commercialized. For example, November 2011, before started his Japan Tour Concerts, he devoted 150 million Won to Thailand people who suffered flood Japan fu-island children Korean charity. Kim always show his gratitude to his fans, he is the only star who had held 3 concerts for free for fans. He said his dream is to held a free concert for his fans all over the world. Kim is a workaholic. He is so hardworking that being faint several times because of overwork. Kim Hyunjoong always be polite to others no matter that person is older or younger than him. Kim Hyunjoong has a favourable public image, due to this reason, he was chosen as the only foreign singer sang the theme song on the opening ceremony of ...more
HOPE OLYMPICS STAFF WILL CHOOSE SPECIAL GLOBAL STAR KIM HYUN JOONG TO PERFORM AT THE 2012 LONDON OLYMPICS OPENING CEREMONIES BCS WILL BE THE BEST CHOICE. HE IS ALREADY KING OF HEARTS IN ASIA, IS VERY REPRESENTATIVE STAR FOR HALLYU WAVE, HE IS VERY LOVED IN ALL WORLD, NOT ONLY IN ASIA, HE HAVE BRAVE HEART AND CHAMPION SPIRIT. HE IS SPECIAL ROLE MODEL FOR ALL GENERATION, BCS HE WORK WITH DEDICATION, WITH PASSION, FOR GIVE PEOPLE STRENGTH AND HAPPINESS. HE LOVE ALL OLYMPICS SPORTS AND HE PRACTICE SOCCER WITH SPECIAL TEAM IN HIS COUNTRY, ALWAYS THEY MAKE SPECIAL CHARITY WORK AND DONATE FOR CHILDREN, AND NOT ONLY FOR CHILDREN, FOR ALL PEOPLE WITH PROBLEMS AFTER CALAMITIES, A LOT MONEY. HE DESERVE TO REPRESENT ON THAT STAGE CHAMPION SPIRIT, AND OLYMPIC FLAME, AND I THINK HE DESERVE TO LIGHT THE OLYMPIC FLAME FROM DELEGATION OF SOUTH KOREA AND TO PERFORM ON SPECIAL STAGE AT THE OLYMPICS OPEN CEREMONIES. WILL BE GREAT HONOR AND HAPPINESS FOR ME, LIKE EUROPEAN FAN, TO SEE HIM ON STAGE, ...more
Kim Hyun Joong, is a popular combination SS501 captain, Yin Zhihou is affectionate, is a boy genius Bai Shengzu, is the perfect off-line small groom, any angle perfect pattern handsome man, Kim Hyun Joong in the team plays an indispensable role, his unique way of thinking, honest talk, let people simmer with laughter. Beginning in May 11, 2008, starred in the MBC variety show" we got married", Kim Hyun Joong and South Korean actress Estella become imaginary couple, the composition of the show since the start of the first female male young couples, 6 years gap of age, HyunJoong off-line daily performance, increasing as the husband 's consciousness, have become the program important aspect. Since the program in order to" groom" image of perfection in their own reality show, Kim Hyun Joong in the popular Korean quickly soared. At the same time, Kim Hyun Joong in 2009 Korean version of" boys", by playing "Yin Zhihou" ( I.E. hanazawa category) this ...more
Kim Hyun Joong is an excellent singer in Korea. Healthy image of the sun and the rising popularity hit the works make him become the well-deserved Asian idol and the chief of small kings. As is known to all, he has been invited to the Asian Games in 2010 because he is very popular among Asian countries. He is a warm-hearted person, like Michael Jackson, the king of pop, he often donates money to some organizations. For example, he has given money secretly to Japan due to the earthquake happened there. Even though he wants to be laying low, this news has been reported recently, which really make us moved. Besides, he has a gift in singing and dancing. As a solo singer, he has a strong will power. So far, he has released two albums, <Break DownLucky>. From these songs and dancing, it's obvious that he makes great progress and devotes himself to the music career. He is diligent, every time there is a performance, he must pratice over and over again in the rehearsal. We believe that ...more
I love kim hyunjoong, he is very warm, he can let me smile. All the time. I have known him for 6 years, At first, I am attracted by his handsome appearance, as soon as I know him, his personality and his whole person was so charming. Like a child of his innocence, and makes people want to have to guard him. He is very shy, he do not know how to express his feelings to his fan, but he has been from the heart to express his gratitude, fans, the "henecia" can feel. His wish is to hold free concert for fans, and it Will be realized in a minute, and was the third time come true.