Music Artists You'd Like to Perform at the 2012 London Olympics Opening Ceremonies
The Contenders: Page 10
181
Oliver
He"s a virtual singer like hatsune miku, EXCEPT the fact he is british! Vote for the sailor boy!
182
Enrique Iglesias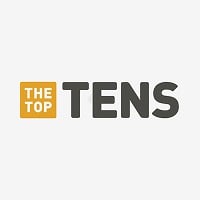 Enrique Miguel Iglesias Preysler, known professionally as Enrique Iglesias, is a Spanish singer, songwriter, record producer and actor.
Enrique Iglesias is the biggest Latin singer in history. Sailing over 120 million records world wide and has got several awards including Grammys, Latin Grammys, World music awards, Billboard awards, Latin Billboards music awards, ASCAP awards, American music award, VMA, EMA, Blockbuster Entertainment Awards, NRJ awards, Premios Lo Nuestro awards, Premios Jevented, Los Premios Telehit Awards, Premios oye!, won an award for Best International Pop Act at the MTV India Awards, Iglesias also won an award for Most Successful Spanish Artist of the Decade at Premios Ondas in 2002, well as being named "King of Latin Pop" and "The King of Dance", In 2000, he was also awarded Most Fashionable Artist at the VH1/Vogue Fashion Awards and holds the record for producing 22 number-one Spanish-language singles on the Billboard's Hot Latin Tracks and also the record of producing 20 number-one Spanish-language singles. He also holds the record for having ten number-one songs on ...more
He is one of the best international superstars of our day! The UK love him so why not have him to sing one of his best songs ever HERO or I LIKE HOW IT FEELS, which would be so appropriate in the situation of the olympics, and also to acknowledge anna and her contribution as an athlete, it just seems so credible!
Enrique is so HOT! And his voice to! He's the one that deserves to sing in the London Olympic! And one direction too I was confused which one to vote for.. Enrique or one direction! And lastly I thought that 1 Direction (my babes) got many votes.. So I should vote for my Future Husband... Enrique Miguel Iglesias muaa! Love you enrique
Enrique Definitely Deserve To Perform He Is The Best Artist Of His Times Even Today People Love His Songs. He Is The Best On Earth please... Vote For Him.
V 28 Comments
183
2AM
Even though they are not my favourite boy group but I really think that they deserve this chance more than any other group because they have amazing voices and they are very well-known in Korea - picamoca
2AM's voices are very good. Their songs are great and they can sing very well. I really love them. 2AM & IAM forever
2am's voice is very soft and good! Their song is attractive. If you heard their song, you would be fall in love...
2AM has beautiful voice and their song' lyric and beat are calm and their ability is really cool
V 3 Comments
184
Mika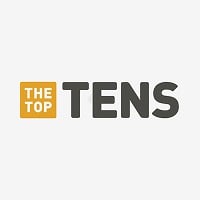 He's so wonderful and joyous, we need more energy like his onstage in this world.
As he's British (mostly), it give him a leg up on some of the others in this list. Further, his songs are enjoyable to a wide audience.
Great music, awesome voice. What more could you ask for? Tons of fun, catchy songs that would be a great start to any event!
HE'S A PRECIOUS POP GENIUS! I LOVE HIM HE IS A QUALIFIED SINGER.
185
A Pink
A Pink will be one of the BEST kpop groups of the future. Their overall vocals beat so many other older groups'. With powerful vocals from Jung Eunji and the triple threat Yoon Bomi leading the girls step by step towards domination, they will surely reign kpop in less than two years! Their second title song won them their first music show award in less than a year!
They're the BEST rookie group I've seen! A pink has a really unique concept of cuteness and with their catchy songs and Eunji's powerful vocal, they're sure to be the next SNSD
Actually at first I know nothing about a pink. However, once I saw my friend share a pink's I don't know live on Facebook, they impressed me a lot with k-pop, because of this, Apink become the first kpop team that I fall in love with, especially with naeun haha! They really always show a hard working mode to us no matter in front of or behind of the camera. Their comeback in this time with hush also have lovely and cool style songs, which make me, as a die hard fan of Apink, feel very happy and pround of them. I think I use thousands of words also couldn't express my support and love to Apink and naeun. Last but not least, I truly wish Apink could become strong and and strong in the future, Apink daebeak! Naeun daebeak!
I really love apink
Park chorong our cute kid leader
Yoon bomi funny girl but she has really beautiful heart
Jung eunji I love your voice
Son naeun shy girl playful girl my beautiful witch
Hong yookyung cute girl voice and face
Kim namjoo she is an entertainer
Oh hayoung the beautiful youngest
Apink is one of the best kpop girlgroup
V 2 Comments
186
Hebe Tian
Hebe. I love her so much. She has such a amazing voice. She can sing in to my heart. I hope everyone can hear her voice you will also love it
Hebe is one of the most popular singer in China, and she loves singing very much, I love her songs a lot.
187 Steps
188
Victoria Justice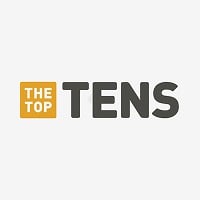 Victoria Dawn Justice is an American actress and singer. She debuted as an actress at the age of ten and has since appeared in several films and television series including the Nickelodeon series, Zoey 101 and Victorious.
She's the bes dang singer I've ever seen, shes deserves more recognition! FIGHTING! - lyang912
189 Short Stack
190
96Neko
96Neko creates beautiful duets with Len K. On YouTube! She is an awesome singer and deserves a chance to shine!
She's from Nico Nico Douga! She's AMAZING! Her voice is awesome! Her voice can change from VERY VERY deep, to VERY VERY high and STILL sound Great! I LOVE HER! - ryuksapple25
She is amazing. Her singing migikata no Chou is amazing. Ah what a wonderful cat's life makes my laugh. Len thinks she's a perv, I laugh hard at that. Her voice is amazing, SO GIVE HER A CHANCE!
191 Future Boy (James Bourne)
192 D=Out
193 Tedashii
194
Jackie Evancho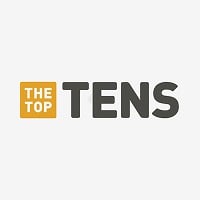 Jacqueline Marie "Jackie" Evancho is an American classical crossover singer who gained wide recognition at an early age and, since 2009, has issued an EP and five albums, including a platinum and gold album and three Billboard 200 top 10 debuts .
Jackie Evancho was born a true ambassador both with her unmatchable singing and grace. Recommend "To Believe" a song to give the whole world hope.
Jackie is delightful to see, amazing to hear, and a wonder among singers of today. She has perfect pitch and never misses a note or a word. She sings in many languages and she is as sweet in person, as she appears on stage.
Since finding Jackie Evancho on a utube browsing session I listen to nothing and no one else. I've tried to listen to my old acid rock favorites but I ask myself, "Why am I not listening to the best voice I've ever heard? " And I quickly go back to Jackie Evancho. Jackie is true music, music to my ears, my heart and my soul. Everything else since the first caveman humming a tune, until now, has been a search for perfection. Well perfection has arrived and it's called "Jackie Evancho". Now why would anyone want to experience anything less than the best? Well I for one will not settle for less then "perfection". Why are you? We're not cavemen anymore, mankind has found perfection. Time to evolve and catch up with the rest of humankind, people! Our ears, hearts and souls can now experience what these millions of years of human evolution has been preparing mankind for-Perfection-Jackie Evancho. Regression is NOT an option. I listen to nothing and no one else. I have evolved to the plain ...more
Jackie Evancho's story is representative of every hope and dream that olympians aspire to. She is an international superstar already at the age of 12, has traveled to Europe, Japan, and Russia and has sung before Presidents and Imperial families. And, she is simply the greatest vocalist of our age.
V 169 Comments
195
EXO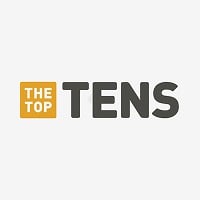 Exo is a South Korean-Chinese boy group based in Seoul. Formed by S.M. Entertainment in 2011, the group debuted in 2012 with twelve members separated into two subgroups, EXO-K and EXO-M, performing music in Korean and Mandarin, respectively.
Even though they didn't debut yet they're amazing based on their performances and teasers
Although not debuted yet, they're teasers and short appearances on stage is amazing they will be out by the Olympics start though!
A new guy group from SMent! They haven't debuted YET, but I can guarantee that they will be a hit!
very good
V 41 Comments
196
Michael Ball
Michael has an incredible voice, the power, the emotion, to carry all before him - the Olympic Spirit would soar above all the troubles surrounding the world today, and hopefully encourage a feeling of unity. That's what it should be about, as well as recognizing the achievements, of the individuals, and their dedication to their sport.
Michael Ball has represented the UK in many international musical events and has been hailed in the New York stage as well ( Broadway and New York City Opera). He is arguably the leading musical theatre star in the UK and has also graced The Proms in his own concert! Wonderful voice and amazing stage presence! No one can represent the UK better than Mr. Ball!
If you want a voice to fill the stadium and show off the best of London, Michael Ball is it. Powerful, appealing and a born entertainer.
No one else has the voice to do this! Sings with so much passion and intensity he's got to do it. Also, he's sung before huge crowds before, so would be a brilliant choice.
V 28 Comments
197
Super Junior K.R.Y
Kyuhyun, Ryeowook, and Yesung are so talented individually but when they get together, it's just mind blowing! London would love them!
V 1 Comment
198
Mumford & Sons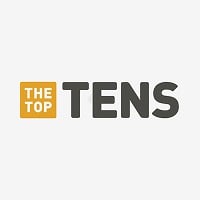 Mumford & Sons are a British rock band from London, formed in 2007. The band consists of Marcus Mumford, Ben Lovett, Winston Marshall and Ted Dwane.
A great up and coming British band that will be able to play friendly music for the world to listen to, while also playing music that not everyone hears every single day.
They are from uk they should play there
They are an amazing live band
And I they they deserve to been seen on the worlds stage
199
You Me at Six
We need a good BRITISH band to represent the UK in the Olympics held in the Uk.. It makes sense to have OUR best BRITISH band play, surely? We want our olympics to be different and the best it can be.. Who not have a rock band?
They are the best British band around and have worked harder than anyone for this! They deserve this and will put on a great show.
Their the most amazing british band at the moment, hold me down just went gold and they've done so well, josh Franceschi has the most amazing voice and together their just perfect, ok.
200
Gwen Stefani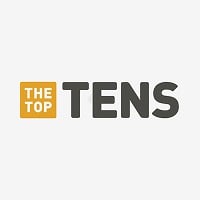 Gwen is an angel among humans. She is literally the epitome of perfection. Her performance would leave the audience so stunned by her sheer beauty, they wouldn't even remember they were at the Olympics.
GWEN STEFANI IS A STAR. SHE ALWAYS WILL BE. SHE HAS MANY Japanese FANS TOO!
PSearch List
Recommended Lists