Music Artists You'd Like to Perform at the 2012 London Olympics Opening Ceremonies
The Contenders: Page 16
301 Stance Punks
302 East Arbor 19
303
YTF
Ryan Higa, Kevin Wu, Chester See, Victor Kim, Dominic 'DTrix' Sandoval, JR Arquino, and Andrew Garcia!
304 Worlds Apart
305
Hollywood Undead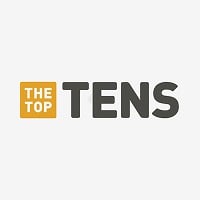 Hollywood Undead is an American rap rock band from Los Angeles, California, United States. They released their debut album, Swan Songs, on September 2, 2008, and their live CD/DVD Desperate Measures, on November 10, 2009. Their second studio album, American Tragedy, was released April 5, 2011. All of ...read more.
Hollywood Undead mix a blend of all different genres so no matter what kind of music people like, there's a good chance that Hollywood Undead play something everyone would like.
306 Shion Kaito
307
Hatsune Miku and Kaito
They should sing together because they are a cute couple; and even if we only did have one vocoloid singing.. What fun would it be? Because it's only one of like 5. I'm new and all to vocoloid but THEY ARE THE BEST SINGERS TOGETHER!
308
Jesse McCartney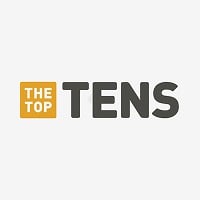 Jesse McCartney is an American actor, voice actor, singer, and songwriter. McCartney achieved fame in the late 1990s on the daytime drama All My Children as JR Chandler.
Hey jmac fanatics and jmac's girls please keep on voting jesse mccartney to perform on London Olympic ceremony please please please just keep on voting!
love y'all
Man, Jesse is perfect for everything! What else I have to say? I have no Idea! So I'll sign one of his songs... "If you see my girl just tell her I miss her smile! " Ok, that's good!
He is so cute and a good singer, performer on stage. His voice is amazing, can make us feel excited.
Why no one listed Jesse here? I think he's a very good artist, musician, singer and actor. His songs Because you live and Just so you know make you enchanted. Jesse has got amazing voice, which you wont forget after hearing. I think he deserves this chance to perform at the opening ceremonies! Come on! Jesse 's fans lets choose him!
V 52 Comments
309
Lacuna Coil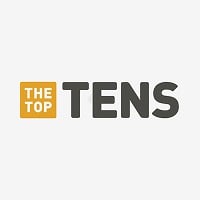 Lacuna Coil is an Italian metal band from Milan. Since their formation in 1994, the group has had two name changes, being previously known as Sleep of Right and Ethereal.
Amazing people, awesome band, great music. They CAN rock ANY stage, ANYWHERE. Their live shows are full of energy and they interact well with the audience, ANY audience. Well, just the fact that my mom -who's not into rock at all- doesn't get annoyed by their work and actually likes it, should tell you something I'm from Venezuela, and they don't come here often to play, so I literally have jumped on a plane to wherever other country they're playing just to see them live because they put up a fantastic show and it's totally worth the trip. I've already done that several times and I highly recommend it to anyone who enjoys live shows. It would be great to see them play at the Olympics as well so, I'm giving my 2cents here while crossing my fingers in the hopes that they make the cut Cheers!
They're simply amazing, catchy and on the 24th of january they'll be out with their new album... A lot of people can't wait anymore to have it! Listen to them and you 'll be able to agree with me that they're absolutely perfect to play at the Opening ceremony of the Olympic games 2012!
Lacuna Coil is a great band on the rise, becoming bigger and better with every album they release. Their music rocks on the album but their concerts are the only way to get the full emotion of the Dark Adrenaline we know as Lacuna Coil. There is now way to go wrong if Lacuna Coil gets the gig to play at the London Olympics opening ceremonies.
Love Lacuna Coil. Best band ever. Dark, Romantic, Beautiful Melodies and Lyrics. Their New album Dark Adrenaline, best ever. It has a nice Alice in Wonderland vibe. They have a huge following all over the world. A lot of their music has been featured in many Guitar Hero game. Plus Cristina Scabbias beauty is Intoxicating
V 135 Comments
310
Leehom Wang
Leehom is a world famous musician. I love him. I want to give him more support. Go!
He is a perfect singer as well as a composer. He is Music-Man talented & a mage star in China. He has take part in the 2008 Beijing Olympics Opening Ceremonies"'He is the best ever His performance will be really interesting and also special with his creativity!
He should be part of the top10 for the London Olympics because first and most important thing, he speaks fluent English compared to many other Asian singers. He sings really well and he's very talented too. I am very sure he is capable of being in front of thousands of people. Please vote for Lee Hom! - Ariettaphantom
I love him. I want to give him more support. Go!
V 500 Comments
311
Charlotte Church
She's like, classic product of the UK. And I swear she's sung at some Olympics before (or maybe that's just something my memory invented)
Anyway, she's got a beautiful voice so she should sing!
312
George Michael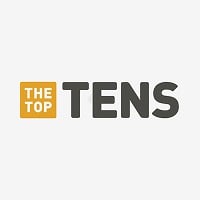 Georgios Kyriacos Panayiotou, known professionally by his stage name George Michael, is an English singer, songwriter, and record producer.
Not only one of the best voices in the world, also one of the greatest songwriters and live artists! He should be there!
He's the best performer of the world. Maybe if he'll sing "Flawless".. It's amazing!
313
Anastacia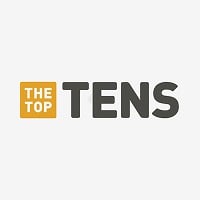 Anastacia is a versatile artist with an amazing charisma. He's back on the world stage with new music and a movie. Anastacia forever
She has an unique and very strong voice which fits very well for this kind of events!
IT WOULD BE HUGE! She is amazing for this kind of events! Her new album is comming out in 2012 so it would be perfect for the arena and for the promotion of the event!
She is the little lady with the big voice. She is the best singer/songwriter of the world!
V 113 Comments
314
Lil Wayne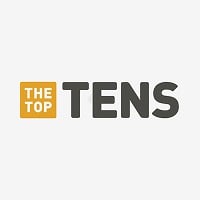 Dwayne Michael Carter, Jr. is an American hip hop "artist" and is often referred to as one of the worst "rappers" of all time. He was signed to Cash Money Records by Birdman at a young age. He has been critically acclaimed and even more panned throughout his career. He's often criticized for constantly ...read more.
His most successful album, the Carter I, was released in 2008 and sold over 1 million copies in the U.S. its first week of release. It included the number-one single "Lollipop" featuring Static Major. It also includes the singles "A Milli" and "Got Money" featuring T-Pain and won the Grammy Award for Best Rap Album.

The Carter IV. 2011
The album debuted at No. 1 on the Billboard 200 with 964,000 copies sold in its first week, making it Lil Wayne's third chart topping album of his career.
Lil Wayne, the icon for new generation Hip-Hop should perform at the 2012 Olympics
His energy and strength in rapping would express the athletes' will for winning and make the crowd feel more the spirit of sport.
Lil Wayne is an amazing rapper. He needs to be at the olympics. Everyone would love to hear him at the olympics. And they would really like it.
Lil Wayne is one of the most popular rappers out there so that's why I vote him. His music has a creative flow to it that makes it important.
V 1 Comment
315
Gorillaz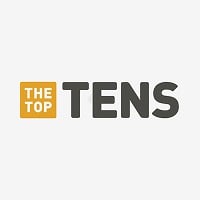 Gorillaz are an English virtual band created in 1998 by Damon Albarn and Jamie Hewlett. The band consists of four animated members: 2D, Murdoc Niccals, Noodle and Russel Hobbs.
This is the best band ever. It deserves to play on the Olympics. They are also from the UK, so it will not be the problem for them to participate at the opening. Really clear sounding and nice singer that also taking part at the UK's Blud band.
Come on they're awesome, who wouldn't want them to preform? They're also from England so it'll be cool /band members/-2D the lead singer has an amazing voice and he's really epic. -Murdoc is the bassist... He's awesome, weird, and unique. -Noodle is the Japanese guitar player. Shes awesome. -Russel is the drummer who's possessed by his best friend del, who comes out at random times and starts rapping. Please vote!
Honestly, I'm not sure if the band would be willing to play, but if so, it'd be wonderful!

Gorillaz was voted the most successful virtual band in the 2000's, and not to mention having hit singles along the way.

They perform in different ways; either by the musical masterminds behind Gorillaz, or on certain occasions, the animated, quirky characters of the band. (An example is at the MTV awards, where the virtua;l band members perform "Feel Good Inc. ")

Also, they are few groups who actually experiment with their types of music, while focusing on Alternative and Hip-Hop.
I think they should perform to get back together one last time. Good music we all love and who can't remember the classic that led us throughout our child hood :feel Good Inc.?
V 4 Comments
316
C-ute
Nakajima Saki kawaii Suzuki Airi and Yajima Maimi is good singer They are cute, of course
I think the group is in addition to C-Ute Berryz Buono and Morning Musume also a good group.
The girls are beautiful
317
Rick Astley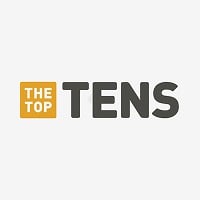 Richard Paul "Rick" Astley (Born February 6, 1966 in Newton-le-Willows, U . K ) is a British singer/songwriter, best known for "Rickrolling" . However before that he started in a church choir and a couple of local bands, before attaining success as a popular singer in the late 80s and early 90s, known ...read more.
I think having Rick Astley sing would be a great experience for everyone! We will not give up, or let Him down, he'll make the other teams run around and desert their teammates! The experience, might even make some cry, but I swear to you, I tell no lie! It would not hurt to have Rick Astley sing at the Olympics!
This guy will never give anybody up, nor let them down, nor run around and desert them.
He will never make you cry, or tell a lie and hurt you.
Rick Astley is the man! I'd love to see that amazing person performing
I wake up every morning singing his song, everyone else has to hear how good he is!
318
Kyary Pamyu Pamyu
Hell yeah! Something wild like
It would be so cool!
She has such a cute voice!
Kyary pamyu pamyu has serious craze. Her songs are so energetic people can't help but start dancing. Her voice is really pretty as well, and I think she deserves to perform at the Olympics.
V 1 Comment
319
Dolly Parton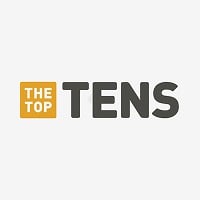 Dolly Rebecca Parton is an American singer-songwriter, actress, author, businesswoman, and humanitarian, known primarily for her work in country music.
320
Amia Franz
Amia is an amazing artist. Find out more on youtube search amia singer songwriter. Her incredible unique voice, great songwriting and she is beautiful! Find out more w. Amiamusic. Com
I had heard about her and listen to her music now. Her voice is definitely unique and what a range! I think she would be a fantastic singer for this event and she is so beautiful!
Brilliant artist! Amia is honestly someone to look out for and I have no doubt her recognition as one of the best artist out there is not far off!
Brilliant up and coming talent that's time has come!
V 2 Comments
PSearch List
Recommended Lists