Music Artists You'd Like to Perform at the 2012 London Olympics Opening Ceremonies
The Contenders: Page 25
481 The Red Jumpsuit Apparatus
482 Kouhei
483 Gero
484
Alphaville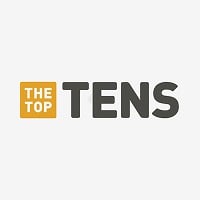 Alphaville is a German synthpop/new wave band which gained popularity in the 1980s. The founding members were lead singer Marian Gold, Bernhard Lloyd, and Frank Mertens.
485 Yoshiki
486
Tokio Hotel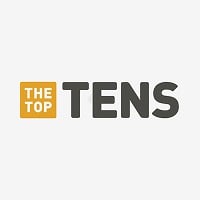 Tokio Hotel are a pop rock band from Magdeburg, Germany, consisting of Bill Kaulitz (singer), Tom Kaulitz (guitar), Gustav Schäfer (drums) and Georg Listing (keyboards, bass) that formed in 2001. ...read more.
They have the best fan army in the world and people know them and love their songs.

They have won a lot of awards. They are young boys and it's a good motivation for new people to do exercise because of the Olympics
They're young, talented, creative, and have Aliens (Tokio Hotel fans) in world wide
They definitely have to perform, they are great, and actually fans are missing them, so they have to do it! Trust me, they gonna rock the house in a way any artist can do
This guys is the bert
V 503 Comments
487
Thalia
She is one of the most successful singers in the whole world! Everyone would love to watch her singing there!
She is simply amazing!
She is an instant representation of the Latin community and much of the Spanish speaking world!
Thalia Latin super star is the most successful Latin singer,... She is well known as a singer in five countries and for soap operas too.

Thalia is consider Queen of soap operas, and has been sold to more than 180 countries and translated to all languages. Now a days her soap operas are still great ratings even though were released about fifteen years ago.

"Marimar" its on Brazil T.V. now with great rating.

Thalia as a singer, has sold about 40 million albums around the world. She is very talented and her last album Thalia en Primera Fila has sold more than any other CD in the last decade in Mexico. Thalia has sold more than a million of cds with her last album.

Thalia is just great, I like her very much!

Thalia is on the highest point of her career and everyone would love to see her performing at the 2012 London Olympics.


Hey I love Thalia, is an artist with all that goes with this word, throughout his career has proven to be very versatile, being coupled to the changes that the industry demands. Just tell them that I hope we can see apaertura of singing in the London Olympics 2012.
V 63 Comments
488
Sonohra
They deserve it! They must win because they've talent. They're a really good band and they are so amazing on their live!
Vote for SONOHRA!
Sonohra are an amazing band. They are really talented and so underrated. They deserve it because they always give great performances and with them we share all kind of good emotions! They are exceptional musicians and play music from rock to british, from pop to blues. They're just PERFECT for the 2012 Olympics!
Vote for them and you won't regret it! - gioiaburgello
They must win because they're real musicians! They've a good talent!
We don't forget that they have singed with POOH, and we have to think that, isn't so easy sing with a singer like them! I'm so proud of them.
Vote for them, and you won't regret it!
This 2 Brothers are fantastic! They sing the love and they arrive to the people's heart with their music.. I Love their music, I love their songs, I love the emoctions that they transfer to me, I love the sentation that I feel when I go to their concerts, I love everything of this band... I LOVE SONOHRA <3 I really admire Luca and Diego Fainello
V 15 Comments
489
Alex Sparrow
He has a very nice songs. When he was young he played in city football team. He try once a week play football. Aleksey promoted very healthy lifestyle! He must perform at Ceremonies!
She deserves it to have a brilliant career! He is a real star. Alex is a very talented singer, actor and dancer. He played very well in several musical instruments. His songs do not leave people indifferent. He is the winner of the competition of singers. He also is the winner of sports shows.
Alex is a very talented man! He is a singer, actor and showman! A former athlete and now promotes a healthy lifestyle and maintain good physical shape. In addition, he is stuntman - all the tricks in films, he performs himself. He is beautiful!
He's a great singer and actor! He has a very nice and beautiful voice! In childhood, he played football. Finally, Alex beautiful!
V 154 Comments
490
Lacuna Coil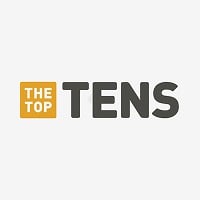 Lacuna Coil is an Italian metal band from Milan. Since their formation in 1994, the group has had two name changes, being previously known as Sleep of Right and Ethereal.
Amazing people, awesome band, great music. They CAN rock ANY stage, ANYWHERE. Their live shows are full of energy and they interact well with the audience, ANY audience. Well, just the fact that my mom -who's not into rock at all- doesn't get annoyed by their work and actually likes it, should tell you something I'm from Venezuela, and they don't come here often to play, so I literally have jumped on a plane to wherever other country they're playing just to see them live because they put up a fantastic show and it's totally worth the trip. I've already done that several times and I highly recommend it to anyone who enjoys live shows. It would be great to see them play at the Olympics as well so, I'm giving my 2cents here while crossing my fingers in the hopes that they make the cut Cheers!
They're simply amazing, catchy and on the 24th of january they'll be out with their new album... A lot of people can't wait anymore to have it! Listen to them and you 'll be able to agree with me that they're absolutely perfect to play at the Opening ceremony of the Olympic games 2012!
Lacuna Coil is a great band on the rise, becoming bigger and better with every album they release. Their music rocks on the album but their concerts are the only way to get the full emotion of the Dark Adrenaline we know as Lacuna Coil. There is now way to go wrong if Lacuna Coil gets the gig to play at the London Olympics opening ceremonies.
Love Lacuna Coil. Best band ever. Dark, Romantic, Beautiful Melodies and Lyrics. Their New album Dark Adrenaline, best ever. It has a nice Alice in Wonderland vibe. They have a huge following all over the world. A lot of their music has been featured in many Guitar Hero game. Plus Cristina Scabbias beauty is Intoxicating
V 135 Comments
491
My Tam
She's the best singer in Viet Nam. There songs always fill me with emotion, whether it be sad, happy, or get up and want to boogie! I hope she is the one who perform in London olympics opening ceremony.
He has a Strong voice and many impressive songs. Best singer ever in Vietnam as well as Asia.
My Tam is the best singer in Viet Nam... I love My Tam... There songs always fill me with emotion, whether it be sad, happy, or get up and want to boogie! I hope she is the one who perform in London olympics opening ceremony.
The best one in Vietnam. Very nice voice
V 29 Comments
492
Hayley Westenra
Probably the world's best female vocalist. Though a Kiwi, lives in Britain and is hugely involved in supporting good causes in both Britain and the Commonwealth. The obvious choice.
Obviously, the best singer in the world- sweet, nice, talented- sought after to perform as a guest in some high profile concerts in 2011
The most beautiful voice I've ever heard. Performs very well in formal events without trying to draw attention to herself.
Hayley will represent so well the spirit of Olympic Games, reaching universal dimension of human evolutions, as grace of love, respect, liberty and nobility of spirit, Patrick Bracker
V 69 Comments
493
A1
They are back and greater than ever. These boys know how to put up a show and they will surely give everyone a good time. One of the best band I've ever heard live. They have had a successful in Norway 2010 with several sold out concerts.
These 3 guys can definitely rock the place! They play instruments, write their own songs and have awesome voices! They would be a wonderful choice!
This band just needs to play at the 2012 Olympic in London so come on people give them your vote
A1 would definitely rock the stadium! They're better than ever, they do their own instruments and can sing live!
V 59 Comments
494
Newton Faulkner
Best British male voice for a very long time. Plus a really talented musician and songwriter and most importantly a really nice guy who does lots of charity gigs.
He is amazing and I love him.. People call him ginger and yeah but he doesn't care my sister met him and had a long chat with him, which means he is a very nice person and welcomes all his fans as they support him back.
Pure music talent. What's more, he hasn't let the fame go to his head! An incredible musician who deserves the acclaim!?!
Talented, singer, song writer, brilliant guitarist/musician, British, all round nice guy... Enough said!
495
K.S. Chithra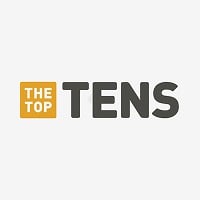 Krishnan Nair Shantakumari Chithra, often credited as K. S. Chithra or simply Chithra, is an Indian playback singer from Kerala. Chithra also sings Indian classical, devotional, and popular music.
I've voted for Chithra because it would be absolutly amazing for her to sing at the opening she is 100 percent deserve to do it! Plus with Chithra singing there it will boost the ticket selling for the Olympics because she has a HUGE fan base and for an even bigger boost they're amazingly talented, down to earth lads and ohh yehh she is really good looking aswell ;) haha!
Her good looks, fantastic voice, exactly what we need
She is most successful singer in the world, capable for top
Her voice is awesome.. She's won the national awards many-a-times. Also, she's a nice human being. Wish she could make it to the olympics!
496
Greg Pritchard
Well he has only 'THE BEST' voice I've heard in a long time. The olympic committee should be glad he wants to sing on this marked occassion. I know my kids and I would be watching the opening ceremony from here in Australia if I knew he was singing during the opening of the 2012 olympics. Well Done Greg for your achievements
Greg is a crowd pleaser, there will be a huge crowd waiting to be entertained, his amazing, different voice will have everyone leaping from their seats, he will be an Olympic surprised and will give a Gold Medal winning performance, I know I have seen and heard him sing, Greg has to be your choice. - Trish
He is just so totally unique, and such a credit to his county... the world needs to see and hear such a nice young man with so much talent represent Britain at the Olympics where other young people from all over the world are representing their countries with their own skills.
Greg has one of the most incredibly unique voices I've ever heard! Very talented guy!
V 176 Comments
497
Arctic Monkeys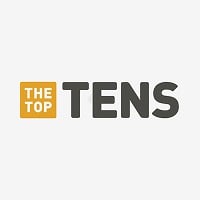 The Arctic Monkeys, otherwise known as the Death Ramps, are a British indie rock band formed in 2002 in Sheffield, England. The band consists of Alex Turner (lead vocalist, songwriter, electric and rhythm guitarist), Jamie Cook (electric and rhythm guitarist, songwriter), Matt Helders (percussionist, ...read more.
Arctic Monkeys deserve it really) It will be nice if they perform there! Please let them win! The best indie band ever! They totally vibe
They are one of the best bands in this time! They have lot of good tunes, awesome lyrics and the best drummer alive! And also, they are very, very good as a show. I hope they play in the olympics, really!
We need a British act at the Olympics. Hatsune Miku isn't even real and the technology tends to crash like everything else in Japan. At least with Arctic Monkeys, they're current. They're representative, they're human and most importantly they're British!
Let's help our favorite monkeys to be heard all over the world at the same time!
V 6 Comments
498
Siti Nurhaliza
The most graceful vocal with amazing rhythm that you will not find anywhere else. The quality of live performance surpass the recording version effortlessly
Siti Nurhaliza is the best.. His vocal so nice, very intelligent voice.. Love her attitude, and she is represent Malaysian in The World... Go go Siti Nurhaliza... Yeah!
She is totally superb great singer she even sing better during her live performance. Just try to Google about her or serch her song at YouTube. You're going to love her
Yes, I reaaly agree if she will perform. At least something different in musical industries which is came from Asia. She will bring a culture of Asia.
V 37 Comments
499
AFI
AFI deserve to be there they are a great performers and all the music is great, great vocals, great lyrics and great riffs what else do you want people? They definitely changed all the hardcore punk wave and they always are experimenting with new styles and music one of the best bands of all the time I can't wait to see these guys in action in the Olympic games AFI AFI AFI AFI!
AFI changed my life I owe them I big one.. Best band ever love them.. Daveys voice is like amazing, jade plays really good guitar and hunter and Adam are the best. LOVE THEM THROUGH OUR BLEEDING WE ARE ONE
AFI is an amazing act, like so many they changed my life. Their lyrics are poetry and delivered with pure and raw energy and emotion. Off the stage they are an even more interesting story. They succeed in a punk rock world with convictions of compassion by living a vegan/vegetarian and straight edge lifestyle.
Is the best band of rock we are perfect for the open this show I like it so much so vote for AFI AFI AFI AFI AFI AFI THEY AR VERY HANDSOME
V 8 Comments
500
Spandau Ballet
Absolutely! Spandau Ballet and "Gold" is the perfect anthem and the last olympic games, "Gold" was played for the British whenever they won a medal! Tony's voice is untouchable and the song is a perfect fit! I believe they did the Olympics in Italy years ago as well! COME ON SPANDAU!
There are a lot of musicians that could do the opening ceremony for the 2012 London Olympic Games, each bringing their own special something to the fever pitch highs surrounding the occasion, but Spandau Ballet would rock the house with their infamous song "Gold"!
The best and most appropriate choice! "Gold" has long been a popular anthem, and perfectly sums up the British team's spirit-not to mention spurring them on to win the gold in every event!
The best live band from the 80s and Tony Hadley's voice is still as powerful as it was then! Gold performed with a full orchestra would sound beautiful as Gary Kemp wrote this song as a homage to a James Bond film, theme song anyway!
V 11 Comments
PSearch List
Recommended Lists