Music Artists You'd Like to Perform at the 2012 London Olympics Opening Ceremonies
The Contenders: Page 25
481 Bella Thorne & Zendaya
482
Armin van Buuren & Sharon den Adel
The official videoclip of 'In Out of Love' from Sharon and Armin van Buuren had been watched over 100 million times on YouTube.
The video that was originally placed on YouTube in 2008 is now the 12th most watched video worldwide in the category entertainment.

Armin van Buuren is currently touring trough Europe, Great Britain and the USA.
483 Mika Nakashima
484
Josh Groban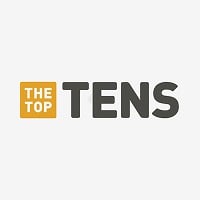 485 Yukari Tamura
486 Lee Hyun
487 Elisa
488
Aphex Twin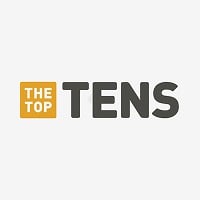 Richard David James (born 18 August 1971), known by his stage name Aphex Twin, is an Irish-born English electronic musician and composer. He is known for his influential and idiosyncratic work in electronic music styles such as IDM and acid techno in the 1990s, for which he won widespread critical acclaim. ...read more.
Richard D. James is one of the most brilliant creative geniuses of the 20th (and 21st) century.
489 Alexz Johnson
490
Rise to Remain
For a start, lead vocalist Austin Dickinson is the son of Iron Maiden frontman Bruce Dickinson. Is there anything else to be said? I've NEVER heard any british metal band more talented!
491 Anathema
492
Lisa and Marina
THEY ARE AMAZING! They are part of a J-pop group, Girls Dead Monster. They have beautiful voices and are like the recording studio on stage. Great lyrics, harmonies, voices, band, and so on. Everything about them is just AMAZING. It would be great to have them on stage again together to see them perform for the Olympics
493
Slayer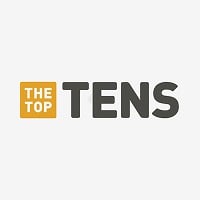 ...read more.
YES! - Oliwally
494
Mai Kuraki
She is the best singer in Japan! No, in Asia!
It's been years that she sing for sports events like FIFA and olympic in Beijing.
And She is pretty! Count her in!
V 1 Comment
495 Lia
496
Ryo (Supercell)
I love vocaloid! And I love ryo and all the music it made..
The pop star is Hatsune Miku, a "virtual idol" developed by Crypton Future Media. Essentially, Miku is a software package, powered by YAMAHA's Vocaloid voice-sampling technology. Just as a synthesizer keyboard allows composers to add instrumental sounds to their music without needing to hire actual instrumentalists, Vocaloid can now provide vocals without requiring an actual singer. But more importantly, Miku is a musical instrument with a cute anime face, and for that reason, she and her fellow Vocaloid singers have blossomed into an entire subculture unto themselves.
He's the best VOCALOID song composer! His best songs are Black rock shooter, world is mine, love is war, melt!
497
IA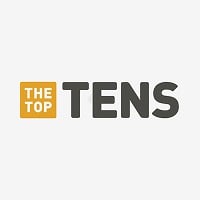 IA is a humanoid persona voiced by a singing synthesizer application developed by 1st Place Co., Ltd., headquartered in Meguro, Japan. They use Yamaha Corporation's Vocaloid 3 singing synthesizer technology. Her voice is sampled by Lia.
IA is one of the best vocaloids I've heard, even though she's relatively new.

I've listened to a lot of her songs and I also believe her voice is the most realistic of the vocaloids.

Miku is good, but her voice is more annoying than IA's and she's also infinitely more cute
She's a Vocaloid 3, which means she hasn't been out for too long, and I don't expect her to get very far. But her voice and design are so cute, and I think she should at least be up there with the other Vocaloids. Vote for IA!
She's a fairly new vocaloid but amusing, cute and entertaining!
I especially love her duet of twinkle twinkle
498 Park Gyuri
499
Alice Nine
Just recently found them and love them so much because first the singer has great vocals, second have an amazing drummer, third have two really good guitarists, four an amazing bass player, five all have amazing talent and actually have meaningful songs in my opinion, Japanese which I just has great music in general and lastly their all really cute. So I recommend that you listen to them and vote if you like them. By the way the singers name is shou, the bass player's is saga, the drummer is nao, the taller guitarist is tora, and the other hiroto.
500
Jacky Cheung
Jacky Cheung is nicknamed "God of Songs" and he is one of the greatest singer in Asia. Most Asian do know who jacky is. Therefore, I do think Jacky Cheung is the one who to perform in the London Olympics Opening Ceremonies.
The king of pop! Multi talented and he had the experiences that no one has! He's well known across the worl!
PSearch List
Recommended Lists