Music Artists You'd Like to Perform at the 2012 London Olympics Opening Ceremonies
The Contenders: Page 5
81
SeeU
First Korean Vocaloid.
That's all to me. No more, NO Less.
Oh god, How much quality do you want?!
Vocaloid first non-Japanese to have great success
Speaks two languages of countries that have a certain "intrigue" among themselves.

She gets a better English than any other vocaloid Japanese (except by Luka)
She goes the "Larghetto" to the beginning of the "Presto"
Sings on pitch from C3 to C5
Great ability to sing various types of music.
My choice, if there is no English vocaloid this list.
She gave hope to many people for creation field, same here
I really like SeeU too
SeeU has a simply divine voice and can speak THREE launguages very well. (Korean, Jappaneese and she is suprisingly good at English. She would e the first vocaloid3 to be at concert and a pleasure to hear.
V 5 Comments
82
Red Hot Chili Peppers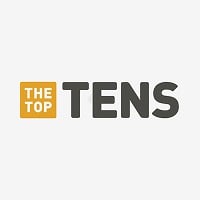 The Red Hot Chili Peppers is an American funk-rock and alternative rock band, that was founded in 1983. ...read more.
A live band that leaves you totally excited and their music is turned thereby jump and scream like crazy, and deserves a lot of votes
I really think that the Red Hot Chili Peppers should be on the opening of the olympic games for two reasons, they are one of the famous around the world and when you listen them playing live, they rock so hard that you can smell your brain as it melts.
KAT-TUN should totally perform~! They are awesome and inspirational! They are know worldwide and are a unique group of idols with different talents and personalities.
Best band in the world. Period.
Best music in the world. Period.
The best
V 18 Comments
83
Green Day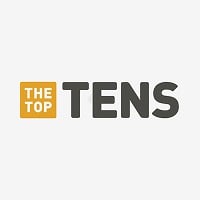 Green Day are an American pop punk and alternative rock band formed in East Bay, California in 1987. The members include Billie Joe Armstrong (vocals and guitar), Mike Dirnt (bass), Tré Cool (drums) and Jason White (guitar) . Green Day are associated with punk rock, pop punk and alternative rock. Some ...read more.
Why BJA and Green Day separated? They should be listed as ONE.. Anyway you KNOW Green Day? VOTE THEM! They always give us the best exciting show and memory ever. I believe they will do the same for us in THAT day.
I've noticed Billie Joe is already on the list but I think Green Day as a band should play! They are my favourite band and I think they'd put on a great show
There is Billie Joe Armstrong but what's better than the whole band together ready to rock out this Olympics?!
Green Day
...95
they should be first like they would make the opening ceremony
like the highlight of my life
V 15 Comments
84
Diversity
They are very talented, kind hearted, take part in lots of charity events. Also, they are very active and encourage people to get up and start dancing, and there is nothing not to like about them
They are truly amazing dancers and inspire people to chase their dreams and make you want to get up and dance. I love them so much and they deserve this!
Diversity are AMAZING. And they represent the range of British people. And they support sport and exercise, especially in young people, which is what the Olympic games is trying to encourage.
WOO! Diversity for the win! Never seen anything so cool! And just to say the reason I am writing this much is so I can get full green
V 6 Comments
85
JLS
They are the best to be honest! The boys have comes so far and I think that if they did get the chance to perform then that would be such a great achievement for them! There number one songs would brighten up the olympics and make a mark in JLS History! VOTE JLS
Jls is great boyband ever on loves them and such great singers as well as perfomance they pput on show
86
OneRepublic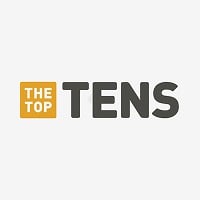 OneRepublic is an American pop rock band. Formed in Colorado Springs, Colorado in 2002 by lead singer Ryan Tedder and guitarist Zach Filkins, the band achieved commercial success on Myspace as an unsigned act.
It's an amazing band with really talented guys! I think their music will sound great on this event and they absolutely deserve to perform there.. Guys are always so positive and energetic that every person who will come there will share their mood.
1R you are the best! Love you!
OneRepublic helped to change cardinally life in the good side. They the best and it is visible (is audible), not each group can play on different muses. Tools. So forward!
They are probably the most passionate band that I know and their lyrics would fit perfectly in an event like this. Love you guys!
I had to go so far back to find OneRepublic? That is seriously messed up. They are the best band ever and need to be WAAAY higher up.
V 32 Comments
87
Shakira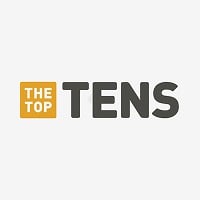 Shakira Isabel Mebarak Ripoll is a Colombian-Spanish singer, songwriter, dancer, record producer, choreographer, and model.
I think her work on two World Cups prove she's the ultimate entertainer!
Shakira is a complete singer! She can dance, sing, act in her concert. She rocks baby! The best voice ever! Shakira, Shakira.
She's definitely the most powerful, young, brilliant performer of today's genre...
so good!
V 32 Comments
88 Tablo
89
Sistar
Ma Boy So Cool How Dare You, songs/dances by SISTAR. Scene won't be full without them. Love, passion, and smiles!
A hardworking, beautiful talented girl group. I love them they have awesome music and these girls have amazing vocals. They will really lighten up the Olympics. They also have amazing dancing skills. I really hope that they will be in the Olympics because they will really work hard like they usually do. Vote for Sistar
They are so talented. Please everyone vote for SISTAR! They deserve this so much. They have been working so hard so it would mean the world to them and their worldwide fans!
90
Arashi
ARASHI is not only a group or idol group they are like brothers already because of how they show love and care for each other. Their songs also always give us lessons and become our inspirations! We Love ARASHI not only as a group but we love all the members of it!
They're just one of a kind! Even if you're sad and you feel really lonely, they can always make you smile! They're smart, kind, generous, funny and really heart-warming. Every song is a masterpiece and every show deserves to be seen!
The best group ever!
One of arashi member is a newscaster from a well known news show in japan, I'm talking about sakurai sho and news zero. And sakurai has gone numerous time to cover previous Olympics. So it won't be a loss at all to invite arashi to sing at this year Olympics, at least you'll get a performer that know what the show/Olympics is about. Although because they are the main personality of 24hourTV 2012, I guess it'd be hard for their schedule laugh out loud.
They supported me when I lock of motivation.Every one of them has good quality,the character encouraged me and all members are my teacher in some ways.I love them just because they happen to me when I tired and give me some energy.When I get to know them, I love them more and more.
V 915 Comments
91
All Time Low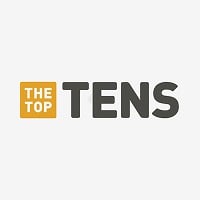 ...read more.
They are such talented and good-hearted musicians. They know how to have fun and also work hard. They LOVE the UK! 2013 will be their 10 year anniversary! They should get the chance to show the world what they've got. Oh, and did I mention, Alex was born in the UK? Come on ATL fans, lets vote for them!
These guys are amazing! They are so talented and they are so down to earth, not big heads like other artists. Also, they have been around for ages, unlike other people listed, and they have a massive fan base and lots of experience. These guys are really inspirational for so many reasons and they are all just absolutely incredible. - luzpu00e9rez
Come on ATL fans.. Let's vote for them.. Don't you want to see them playing in the Olympics..
They are so amazing in every way possible! Their music is amazing and we need more rock and punk instead of just pop and rap filling up the charts!
92
Busted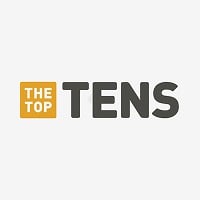 Busted are an English pop rock band from Southend-on-Sea, Essex, consisting of James Bourne, Matt Willis and Charlie Simpson.
They're very talented and all the people would love to see them together again )
He's a very talented guy! He's so awesome when he's on stage. He deserves to win! Vote for Jessie now!
It'd just be amazing for Matt, Charlie and James to just be part of the Olympics as they are British
93
Madonna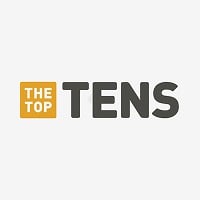 Madonna Louise Ciccone is an American singer, songwriter, actress, and businesswoman. She influenced a lot of singers such as: Lady Gaga, Jennifer Lopez, Rihanna, Beyonce Knowles and Britney Spears . She is known as Queen of Pop and at modern pop culture specifically in 2012 "Madge" or MDNA . She has ...read more.
Would be awesome, bring on the madge please. She is the biggest star in the world and would put on well hell of a show
Simply because Madonna is the biggest star in the universe! The world's biggest event deserves the world's biggest star!
Madonna is the only person who knows how to put on a great show. If you can recall a single time she failed to, just name it.
Defiantly she is brill - luissuarez7
V 126 Comments
94
After School
After school is the coolest girl group in Korea! They inspire me the most out of all kpop girl groups. They have really nice and catchy songs, they have a really good variety sense and they're really just fun and incredible! If you listen to just one song from them... YOU'LL definitely FALL IN LOVE WITH THEM, and get to know them and kpop more. Help spread kpop around the globe so everyone will know about kpop that's my only dream
After School has taken the whole country of Korea by storm and has gone to the edges of pop. K-Pop itself is becoming more popular everyday all around the world!
I'm sure they can put interesting performance and amaze the audience with their powerful dance as well as vocals.. They work so hard that people cannot imagine, so it will be the biggest opportunity for them to expand their popularity
THEY DESERVE TO PERFORM... THEY ARE WORLD CLASS... THEY JUST DON'T KNOW THAT...
V 9 Comments
95
Carly Rae Jepsen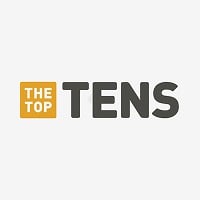 Carly Rae Jepsen is a Canadian singer and songwriter from Mission, British Columbia, and later based in Vancouver.
She's waiting for a call to perform the 2012 London Olympics
I love csrly rae jepsen... She's awesome at singing and looks wonderful
96
Rain
His performances are amazing, spectacular, full of dancing! He is dazzling, super, fantastic and I think he is the best performances all over the world! He has got a great talent to show us what is the music!
For me RAIN is the KING of Live Performance in his generation.. Nobody beats him on stage.. Rain is simply an awesome performer.
He is the best singer from Asia! His sexy voice and dance are very fantastic.
He's just the best dancer in the whole world he needs to be recognized in Olympics!
V 45 Comments
97
N-Dubz
VOTE FOR N-DUBZ TO SING! They represent today's youth are amazing in every way! Tulisa is the one of the newest X Factor judges, Dappy's getting more and more respect from the public and the royal family! Lastly, Fazer is bringing a Armani like clothing line out and a killer album!

They are respectable people no matter what anyone says and they have done a lot to be who they are today, that's why you should vote for them!
They are the freshest urban group at the moment. No other RB group has got this far especially when they started off with nothing. Everyone can relate to them in one way or the other and they deserve it! If they do they'll brighten out day and show you what real music is like!
They are a true british group, they need to be at The Olympics. They have worked their way up from nothing, so they deserve to be at The Olympics more than anyone else!
N-DUBZ ARE THE DYNAMITE TRIO AND DESERVE TO WIN AS THEY WERE BROUGHT UP IN London WHEREAS EVERYONE AT THE TOP aren't EVEN English AND THIS IS THE London! 2012 OLYMPICS. WOO BIG UP N-DUBZ I LOVE THEM so MUCH! NA NA NII
V 10 Comments
98
Supercell
Yays I like this person so please vote for hither. He/she created some of mikus most famous songs such as black rock shooter, melt, the world is mine, and love is war.
The music is very inspiring to me and it is very beautiful in many ways.
They have really inspiring lyrics and it is very beautiful music.
99
Kaito and Gakupo
Gakupo has a mature voice, and some of the best vocaloid songs ever and paired with kaito they can show technology can surpass humans.
100 Daichi Miura
PSearch List
Recommended Lists