SHINee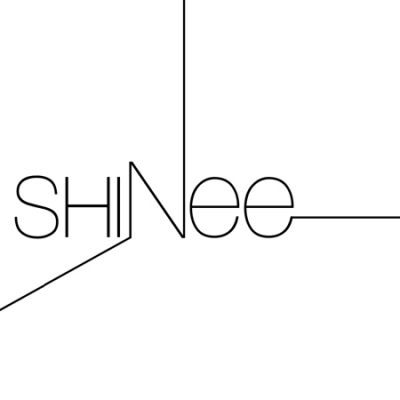 Found on colorcodedlyrics.com
Comments
Top
Popular
Newest
SHINee is such a beloved performance group and they so popular all around the world. They definitely should be the ones to perform Korean music on such a grand stage after working so hard for so long! There's an incredible number of proud fans everywhere who would love the London Olympics just for this.
EVER SINCE I STARTED LISTENING TO SHINee, I just couldn't keep my ears off of them Their English is good, and they should be able to manage speaking English at the London Olympics. The moment you listen to the main vocalist, Jonghyun's, voice, you will be mesmerized. His voice is so beautiful. The leader, Onew, has a soft and smooth voice, and he never fails to make people laugh because of his Onew Condition. Key.. Oh my goodness. Key is absolutely AMAZING His voice is really unique, in a good way. He raps so well, and can dance like mad. He's also really good at mimicking other people's dances. He is also the most fluent in English. Taemin, the youngest in the boy band, is a DANCE MACHINE. Ever since he was young, he danced and popped like a B-Boy. Minho has the most charisma in the group. His rap is also very pleasing to listen to, and he's got ABS. They are talented, and should sing at the London Olympics
Shinee has to perform for these reasons:
1)they are totally the cutest!
2)they can actually sing LIVE!
3)they dance amazingly with ease!
4) they do everything like angels!
5)every time one of them does even just a little smile I stop breathing and I feel like I'll melt
6)they have the power to turn boys gay! Literally
7)they are adorable!
8) they appeal to both male and females of any age!
9)the first time I watched them it only took a second before I fell completely in love with them
10)they are so nice, funny and yet still mature
11)I'll die if they perform!
12)and lastly, THEY ARE CALLED SHINEE BECAUSE THEY SHINE BRIGHTER THAN ANY OTHER BAND WORLD-WIDE
I love you
Onew, minho, key, jonghyun and my favourite THE LOVELY MAKNAE TAEMIN
SHINee is a Korean multi-talented contemporary band that excels in singing, dancing, looks and good manners. The five young boys have distinct personalities. Leader Onew is gentle, caring, has a soothingly sweet voice, but can also be very funny. Main vocalist Jonghyun has a powerful voice that can pull off long notes at ease and be able to sing beautiful ballads at the same time. He is known for his sexy looks and muscles. Almighty Key can do anything from singing, dancing, water skiing, cooking, drawing, you name it. He can also handle any style easily, from edgy outfits to half-shaved head and is known for being one of the most fashionable people in Korea. The charismatic rapper Minho is famous for his athletic abilities and competitiveness. He is also very caring and would be a great father as seen from their show "Hello Baby". The youngest member Taemin is the lead dancer of the group despite his young age. He captures women of all ages with his beautiful looks and ...more
Shinee is the best! They are definitely the GLOBAL STAR! Their performance are at fantastic quality. All of the members are really working so hard for their global fans. They are just too adorable and I hope this stage can let them show to the rest of the world how good they are. SHINEE
SHINee are the best!
They can sing very well, dance very well, are good looking, but the important thing is that anybody has a voice like Jonghyuin.. It's amazing..
SHINee you are the best! Proud to be a SHAWOL!
I like them especially their music not just because it is fun to hear but there's a lot of meaning into it. Plus I think they are the best choice to perform in the 2012 London Olympics Opening Ceremonies because they never let their listeners down and in every performance that they do they always do their best... After all, they, ve won so many awards before so there's no doubt that they will do great in their EVERY performance... SARANGHAE SHINee... FIGHTING!
Shinee is the most charming, united and hardworking group I have seen and love they work very hard to put up a super good show for everyone and they are really polite too! I love their dance and voices and their songs are really AMAZING and mesmerizing~ they are really the best and the most awesome international stars! HWAITING SHINEE!
They're GREAT and Multi-talented! You won't get disappointed if y'all watch their performance for the London Olympics Opening Ceremony. I'm so sure, if this happen, they will get A HUGE STANDING OVATION. That's it! GO VOTE!
SHINee is the best boyband in the world, they work really hard for the fans and they really are amazing group!
They are an extremely hardworking and very talented group, I'm quite sure their energetic, original and stylish performance will definitely add a beautiful touch to the event.
They have good music, talent and dance. They bring many people from across the world together! There is unity because of them...
One word to describe SHINee: PERFECT!
There's no one like SHINee in this world and this world needs SHINee to bring sunshine in people's life and bring more happiness and inspiration to everyone.
SHINee is one of the best K-pop groups I've heard.
1)The boys are talented in a variety of ways--rapping, dancing, and singing among others.

2) They can sing Korean, Japanese, AND English songs! (They sang Jason Mraz's "I'm Yours" and Lady GaGa's "Just Dance, " along with a variety of other songs. )

2)Not only that, but they can sing anything from happy, uplifting songs to slow and sad ballads.

I feel that such talent deserves a spot in the 2012 Olympics. At least, they're not as well-known as other K-pop stars, and I think they deserve a chance to be in the spotlight.
SHINee is an amazing group with perfect sing skill. They're so great on live stage. I love SHINee and they'll comeback soon so I think their performance will be very attractive.
You have to allow shinee to perform! They are awesome and talented and they are amazingly gorgeous! They're like the best Kpop group I've ever seen, no scratch that. They are the BEST group I've ever seen. I listen to them all day and night, please let them sing!
SHINee is always amazing!
Even if they are always very busy they always are smiling and on the top!
They have amazing voice and personality!
The Shining boys will conquer the world like they had conquer my heart.
SHINee is really the best group I know. They always work hard and do their best in every performance. If they get to perform in the olympics, they will definitely show us an amazing performance I LOVE SHINee! Fighting!
Their music is the best! They are so lovely they have strong powerful performances also they are very known in London, they are super famous around the world
I think SHINee should perform at the 2012 London Olympics Opening Ceremony because they are amazing singers, dancers and boys. One of the boys named Choi Minho is a sports maniac and if he weren't a celebrity he would probably be on a soccer team by now. He's got skills like no other at all things that include sports and exercise. This would be such an amazing opportunity for him to be somewhere that does so many things he loves. The rest of the members also have a great passion for sports and exercise. JongHyun and Onew are into working out by the looks of their body. Taemin and Key are a lot into dancing whether it's popping locking or crumping. Even at school the youngest member Taemin chose PE to be his favorite subject. These masterful, amazing, charismatic young boys will rock the whole ceremony as they do in their concerts. Every one of them has their own charms that can make a girl fall in love with them in a second with their unique personalities. They have many fans all ...more
Their the BEST of the BEST!
Shawols will always be there for you! Their Angelic voices never fail to warm the audiences heart, or sometimes make the crowd go CRAZY!
SHINee DAEBAK!
The Best group of south Korea! SHINee The Best! Amazing! I love all of them! Are the best! SHINee World THE BEST! WOW
They are the first artist Asean have a live showcase in Abbey Road studio and they are called as The Beatle's Asian, the first foreign in history 44 years of Oricon (billboard of Japan) have three singles in succession in Top 3!

Voice of them are wonderful: sweet voice " dubu Leader Onew, strong voice " bling bling Jonghyun, beautyful voice " cute maknae Taemin, special voice " almighty Key, bass voice " flaming charisma rapper Minho(So goodbye, Nothing better-Jonghyun, The road to me-Onew, Be good to you, Gekkou, More than love-Taemin). They can sing all kind of music and all of them are fantastic(The SHINee world, Stand by me, A-yo, Love like oxygen, Up and down, Wowowo, Romeo and Juliette, Life, Obsession-lyric by Jonghyun), their dance are unlimited especial dancing machine Taemin(there are the most famous songs of them: Replay, Juliette - lyric by Jonghyun, Ring Ding Dong, Lucifer, Hello), SHINee famous by live performance are the best (you can ...more
SHINee crashed the ticketing system when their concert tickets went on sale in London! Their concert tickets are even more hot-selling than HARRY POTTER! This is just proof of their popularity in LONDON! They also held their debut in ABBEY STUDIO! More evidence to show their awesomeness!

SHINee has got to be the most hardworking and humble group! After every performance, they will bow 90 degrees to their fans and thank them for coming and giving them support. They greet every group of people they sing with a bow. If you search on the net, it is difficult to find a group with so few/no scandals of them.

In 2011, despite their debut in Japan, they still decided to travel around the world to meet their fans and hold concerts. You will never find another group that joins their fans in a flashmob either right? This just shows how friendly and nice to their fans. Even when they are tired, they never hesitate to chat with their fans and smile widely for their fans. ...more
SHINee has become a worldwide phenomenon, in my opinion they deserve to be advertised to the entire population other than Korea. Most of us fans have become devoted shippers of their unique vocals, incessant energy and eye-widening dancing agility. It's only palpable that they perform at this year's Olympics Opening Ceremony; their bright personalities will surely hype up the audience and their songs are true "ear"-candies, one song and the crowd will be soaring for an encore. They were the first Asian band to perform at the Abbey Studios in London. Consequently, UK fans have evidently experienced their popularity! This will only prove how worthy SHINee is! LET'S GO SHAWOLS! SHINee need what they deserve! SHINee JJANG!
Related Lists

Best SHINee Songs

Top Ten Shinee Dancers
Favorite SHINee Members

Best SHINee Members