Top 10 Singers Who Sound Similar to Each Other
DaWyteNight
The Top Ten
1
Jason Derulo and Eric Bellinger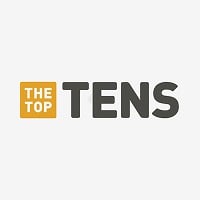 I swear to God! These two sound so similar it's ridiculous! If I didn't know any better, I'd think that maybe Jason Derulo was making trap-ish r&b music under a different name just to mess with us all. I mean, if you put these two in a room together you probably couldn't tell their voices apart. Same tone, same runs, same high notes, same abuse of auto-tune, Eric's voice might be a bit higher than Jason's but that's about it. - DaWyteNight
2
Khalid and James Arthur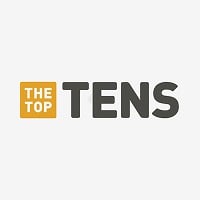 But do you know what else they both have in common? THEY BOTH SUCK! - NickelbackLinkinPark4Eva
When I first heard "Say You Won't Let Go" I was like wow, I never heard this Khalid song before! Turned out it was James Arthur lol. - DaWyteNight
Whoever told Khalid he could sing must not have been blessed with the ability to HEAR!

B-R-UTAL...
Woah I had no idea they sounded similar until you mentioned it, now I realise it interesting. Oh and @NLP4E, no they don't suck, and if you have nothing useful to say, don't say it. And I wished that didn't come from someone who made one of my least favourite lists on this site. - PageEmperor
3
James Ingram and Christopher Williams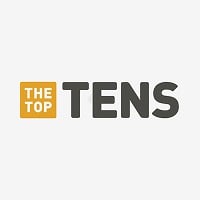 4
John Legend and Carl Thomas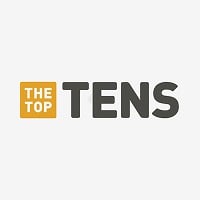 5
Luther Vandross and Keith Washington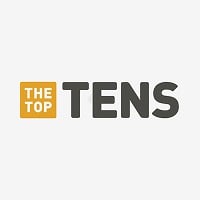 6
Stevie Wonder and Donny Hathaway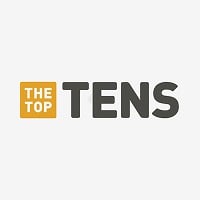 This one isn't as similar as the others on this list, but they can still sound kind of similar at times. - DaWyteNight
7
R. Kelly and Aaron Hall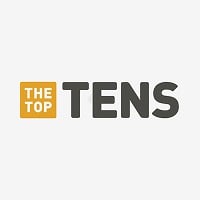 On Kelly's first 1-2 albums he sounded a lot like Aaron, but not after that. - DaWyteNight
8
Marc Martel and Freddie Mercury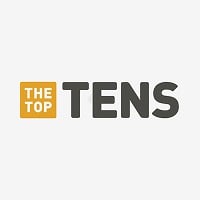 I've seen/heard him in concert, first as the lead singer of Queen's official tribute band, Queen Extravaganza & secondly as lead singer of his own Queen tribute band, The Ultimate Queen Celebration... and he's FANTASTIC! Sure, he'll never be Freddie and he's not trying to take Freddie's place but he's the closest to Freddie you'll ever hear BAR NONE!
Brian May and Roger Taylor CHOSE Marc Martel to be lead singer of the tribute band they created, "Queen Extravaganza" which he did around the globe for a number of years. They also used Marc's voice in their movie "Bohemian Rhapsody". Marc now has his own tribute band, "The Ultimate Queen Celebration".
The voice similarity is striking. If interested, go to the list Best Songs on Marc Martel's Impersonator. Also, in the image is Marc Martel and not Freddie Mercury - yeah, they even look alike. - Metal_Treasure
And he's a great guy too.
2 Comments
9
Jamie Foxx and Tank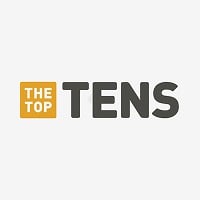 Tank's voice is slightly better in my opinion - DaWyteNight
10
Chante Moore and Janet Jackson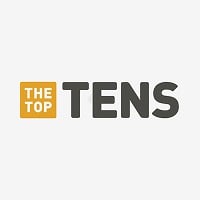 They have very similar sounding voices, but Chante has a far bigger range than Janet. - DaWyteNight
The Contenders
11
Jeffrey Osborne and Peabo Bryson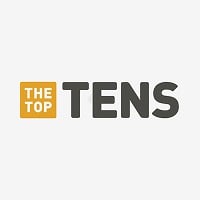 Some people actually thought that "On the Wings of Love" was by Peabo because of how similar their voices sound. - DaWyteNight
12
Justin Bieber and Mariah Carey
This is hilarious. - RobertWisdom
NO. - Misfire
13
Brendon Urie and Patrick Stump
They both don't sound good either. - AlphaQ
And what's even weirder is that they both love long song titles. I swear that I thought "I Slept With Someone In Fall Out Boy And All I Got Was This Stupid Song Written About Me" was the longest song title ever - that is, until I heard a song with 91 words in it's title - oneshot
14
Daya and Rihanna
Not gonna lie, I thought Hide Away and Don't let me down were by Rihanna. - AlphaQ
When I first heard "Hide Away" on the radio I was like wow, Rihanna's voice has improved! - DaWyteNight
15
Juice WRLD and Post Malone
When I first heard Lucid Dreams on the radio, I thought Post Malone was singing it.
~Kat
16
Tobias Sammet and Bruce Dickinson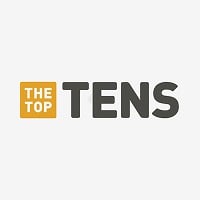 If interested, go to the list Top 10 Edguy Songs that Could Be on Iron Maiden Albums - Metal_Treasure
17 Lil Mosquito Disease & 6ix9ine
18
Jodeci and Dru Hill
True - DaWyteNight
19
Nicki Minaj and Cardi B
Nah, they both have very different styles. - AlphaQ
Not really - DaWyteNight
20 MakeYouKnowLove and The Weeknd
21
Travis Scott and Kanye West
To some extent, Travis does sound a bit like Kanye with or without autotune. When I heard Upper Echelon I thought it was Kanye West. I personally like both of them though. - AlphaQ
You can tell Travis is heavily influenced by Kanye. - DaWyteNight
22 Stevie Wonder and Jo Jo of Jodeci
23
Justin Bieber and Chris Brown
Both trashy. - I80
Nearly identical voices. - SamanthaRosie
24
Daddy Yankee and Nicki Jam
Nicky* - POWERStarz2004
25 Johnny Gill and Charlie Wilson
26
Jamie Foxx and Marques Houston
NO! - RobertWisdom
27
Bryson Tiller and Jeremih
Bryson sounds like a less inspired version of Jeremih (try to imagine that) - DaWyteNight
28
Ariana Grande and Selena Gomez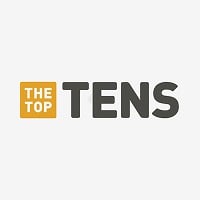 They both kind of have a whispery voice, I guess, but nah. - Misfire
One can sing, the other can't. - DaWyteNight
Nah They sound very different. - AlphaQ
Um no they sound nothing like.
29
Lauren Daigle and Adele
*You Say comes on the radio*
Mom:I've never heard this Adele song before
Me:um...that's not Adele - oneshot
30 Babyface and Slim of 112
31
Eddie Vedder and Scott Stapp
Hunger dunger dang - JoLeKosovo
32
Jello Biafra and Carrot Topp
I swear, just listen to some Radioactive Chicken Head songs, it's pretty crazy. They have a similar style of singing. Very surprising. - JoLeKosovo
33
Young Thug and Lil Uzi Vert
It's easy to tell that Lil Uzi Vert is heavily influenced by Young Thug. Whether it be vocals or fashion. - AlphaQ
34
Young Thug and Gunna
Gunna sounds almost exactly like Young Thug and has an identical rhythm but he sounds way more phoned in and boring. - AlphaQ
35 Marc Anthony and Hector Lavoe
36 Ricky Martin and Luis Fonsi
37
Justin Bieber and Post Malone
Post malone sounds like justin bieber pitched down - purple8
38
Freddie Mercury and Brian May (Queen)
LOL I don't think so. - Misfire
Get real! Freddie Mercury and Brian May sound NOTHING like each other!
nope - Metal_Treasure
39 Jacob Sartorius and Justin Bieber
40 Eric Benet and Prince
41 Trey Songz and Raheem DeVaughn
42 Zayn Malik and Harry Styles
43 Usher and Mario
44
Omarion and Marques Houston
Omarion is the bargain bin version of Marques Houston. If you were to go and buy an album at the store the old fashioned way and asked for Marques Houston and the store was all out, they would say something like "I'm sorry, we're all out of Marques Houston albums. Is Omarion alright? " Of course, if you have music taste higher than that of a 16 year old, you would kindly reply, "Oh, no thank you." - DaWyteNight
45
Michael Jackson and The Weeknd
Michael Jackson has significantly more range and power.
Take that back. - RobertWisdom
What? No... - Misfire
46 YoungBoy Never Broke Again and Lil Uzi Vert
47 Drake and Lil Wayne
48 Ariana Grande and Jhene Aiko
49
Stevie Wonder and Michael Jackson
Na - DaWyteNight
50 James Blake and Travis Scott
PSearch List