Top Ten Smartest Celebrities
This list should only include actors, singers, reality stars, authors, athletes, comedians, hosts, interviewers, and people like that, rather than scientists, business people, or political figures.
The Top Ten
1
Jackie Evancho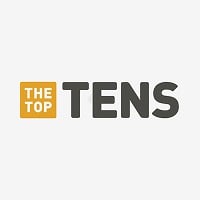 Jacqueline Marie "Jackie" Evancho (born April 9, 2000) is an American classical crossover singer who gained wide recognition at an early age and, since 2009, has issued an EP and seven albums, including a platinum and gold album and three Billboard 200 top 10 debuts. Evancho's 2017 album, Two Hearts, ...read more.
Jackie Evancho should head this list. How many other kids do you know that could memorize and sing any song in Italian, Latin, or French when she does not even speak those languages. She has been doing this since she was at lest 7 years old. Watch her on YouTube when she was on a talent show in MA at 9 years of age. She moved the female host to tears. So much so that the show had to stop taping for 10 minutes so the host could recover.
Smart can be defined in many ways. This young girl has a remarkable mind that few can match when it comes to music. I can't wait to see her when she grows up (like, to the old age of 15! ).
Being bilingual doesn't make you smart. I go to a high school where half the kids there are bilingual, and for some, English is actually their second language. If you're ranking a bilingual singer above people that dedicated their whole lives into studying the mysteries of the universe, developed theories with amazing proof, and have been 100% accepted by the public, you have a problem.
What an insult to all the other highly intelligent celebrities! Memorizing lyrics in languages other than English is no big deal. She's definitely not the first person who has done it and she certainly won't be the last.
Furthermore, if Jackie Evancho is a celebrity in the US, so be it but she's certainly not a celebrity around the world. In fact, probably only a few people have ever heard of her. Her fans are delusional!
2
Brian May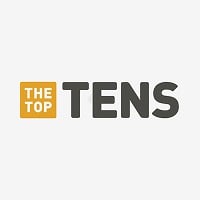 Brian Harold May is an English musician, singer, songwriter and astrophysicist, best known as the lead guitarist of the rock band Queen.
Extremely smart guy who is very passionate about many things like climate change animal rights and music.
These comments about Evancho seem to state she is just bilingual, which is good, but May is an astrophysicist with a PhD! - TopTenTed
Reasons Brian was amazing:

-best hair in the music business
-loves animals (who doesn't)
-smart
-I also think his work with one of the greatest bands of all time deserves a mention!
What a load of crock about Jackie Evancho! You don't have to be smart to sing, and there are plenty of other singers who have a better voice than hers. Obsessed, delusional stans.
3
Shakira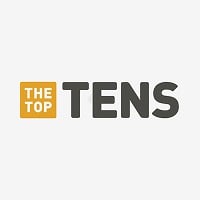 Shakira Isabel Mebarak Ripoll is a Colombian-Spanish singer, songwriter, dancer, record producer, choreographer, and model.
She's certainly smarter than Jackie Evancho. Too bad the people on this site worship Jackie and can't accept that she isn't the best at everything... - Gurl
Shakira is very smart, she knows many languages and has a high IQ of 140. - guccigangkid69
She speaks so many different languages, and has a great academic record.
She is amazing! I love her always have, always will! She is so smart, and kind she should be at the top! She is truly my favorite!
4
K.S. Chithra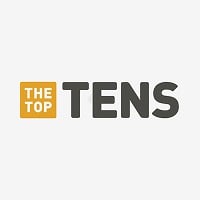 Krishnan Nair Shantakumari Chithra, often credited as K. S. Chithra or simply Chithra, is an Indian playback singer from Kerala. Chithra also sings Indian classical, devotional, and popular music.
From her young age she learned the basics in music from her father, late Krishnan Nair who was a singer and composer of repute. The gifted singer learned music at the graduate and post-graduate levels and completed her B A in music with the third rank from the university. She went on to complete her MA in music from Kerala University
Smartness in appearence and way of talk make her top
She speaks so many different languages, and has a great academic record. she knows what she's doing and she's old enough to handle popularity, unlike so many stars that have crashed and burned before her. Really smart. She sings very clever notes in her songs, and the singles she put out, in the order she put them out, was brilliant, and very instrumental in her becoming the famous singer she is now -
No no he should not be the first it should be Robert pattinson
5
Leonardo DiCaprio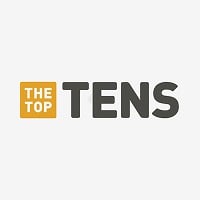 Leonardo Wilhelm DiCaprio is an American actor and film producer. DiCaprio began his career by appearing in television commercials in the late 1980s.
I watched Leo's environmental documentary about & he is very good with dealing with the environment problems. He knew what he was doing & what he was saying, which was very wise of Leo.
He is the greatest actor the world has ever seen
Love you Leo
He's a genius,truly.acting requires living the character,living the character requires real intelligence.I say that because I've always thought creativity is pure intelligence.He,tom hanks,samuel L.jackson,Christian bale,russel crowe and many other actors and actresses who may be better than these I mentioned.By the way,I'm Egyptian and Egypt is a BAD country but many Egyptians aren't that bad,guys.
6
Bruce Dickinson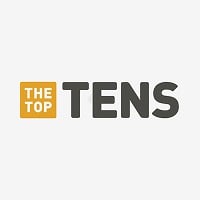 Paul Bruce Dickinson, known professionally as Bruce Dickinson, is an English musician, airline pilot, and broadcaster. He is most well known for being the lead singer in heavy metal band Iron Maiden and his solo career.
Lead singer of Iron Maiden, songwriter, published author, world class fencer, airline pilot, businessman, invented technology for the rail industry incorporated worldwide, economics and politics aficionado. A living 5 string Polymath. A true genius.
This guy is really smart and talented. His achievements prove it. Also a great personality, down to earth. - Metal_Treasure
Anyone can learn multiple languages. Before the 1900's, many, if not most, were bilingual, and in the Roman Empire, being tri(+)lingual was common.
He's the frontman of one of the biggest metal bands, pilot for British Airways, acclaimed fencer, RJ, writer and the list goes on...
7
John Lennon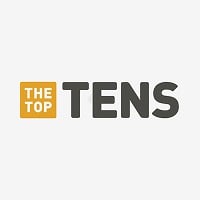 John Winston Ono Lennon, MBE was an English singer and songwriter who rose to worldwide fame as a co-founder of the Beatles, the most commercially successful band in the history of popular music. He was assassinated by Mark David Chapman on December 8, 1980 at age 40.
Some may see him as just someone who wrote music but he was extremely smart.
More witty by far than anyone on this list. He also along with the beatles invented his own genre of music. Every one above him is just popular at the moment and everyone decides that they are smart cause they can write there own songs, sad...
He's smarter than Madonna! Come on Madonna is an idiot. Her music sucks! Beatles are AWESOME and his music can range from rock n roll, to INSANE, to beautiful but Madonna. I almost had a heart attack when I saw it on this list... oh my gosh people... just terrible... ugh.
He had the depth and sheer brilliance like no other. He was a poet, a lyricist, a brilliant melody writer and as witty, profound and deep as they come. Brilliant and so so missed.
8
Madonna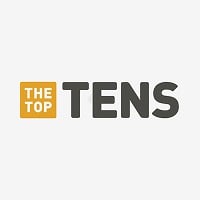 Madonna Louise Ciccone, known professionally as Madonna, is an American singer, songwriter, actress, and businesswoman. She influenced a lot of singers such as: Lady Gaga, Jennifer Lopez, Rihanna, Beyonce Knowles and Britney Spears. She is known as Queen of Pop and at modern pop culture specifically ...read more.
No she is super dumb and not smart, she sold her soul to the devil, in you call that smart?! - CatLeena14
Madge controls her own business; she is great songwriter, writer, not bad producer and director. Madonna is everything - Magnolia
Madonna is not even that smart. Every time she says a tribute about another celebrities passing, she only cares about herself. I don't like her. I'm not being negative.
I always like everything she does and more
9
Katy Perry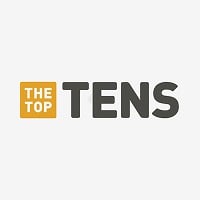 Katheryn Elizabeth Hudson, professionally known by her stage name Katy Perry, was born on October 25, 1984 in Santa Barbara, California. She is a singer, songwriter, actress and an ambassador on one of the most popular companies of now, UNICEF. ...read more.
She is very immature and dumb as a sticking rock, she does the most stupidest thing, that people wouldn't do. - CatLeena14
she knows what she's doing and she's old enough to handle popularity, unlike so many stars that have crashed and burned before her. - Queen-aholic
She writes very clever things in her songs, and the singles she put out, in the order she put them out, was brilliant, and very instrumental in her becoming the famous singer she is now.
because she write her own song and has a very good taste in fashion!
10
James Woods
180 IQ is highest of all celebrities. That should make him the smartest. Would make him be in around the top.00001 percentile or lower. Smarter than einstein by a good amount and probably shouldn't be in acting as h I. Snt very popular
I've just heard a lot about how smart he is.
Dear god baby jesus
He is the smartest
The Contenders
11
Sharon Stone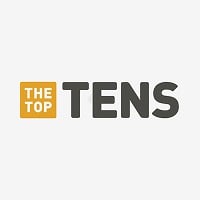 I didn't notice this glaring omission until after after I made the list. Thank you, to whoever added her. - ilovekelly75
She is nearly a genius, I'm impressed.
We must be honest - her IQ is over all celebrities. We can't even compare Beyonce, Katy Perry or Jessica Simpson with her! - Alexandr
12
Natalie Portman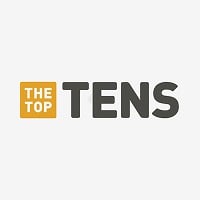 Natalie Portman is an actress, film producer and film director with dual American and Israeli citizenship. Portman is best known for her roles as Padmé Amidala in the Star Wars prequel trilogy and Nina Sayers in Black Swan. She won an Academy Award, a Golden Globe Award, and a Screen Actors Guild Award, ...read more.
She actually graduated from Harvard! She speaks fluent Hebrew,which is really hard to learn. - JoPro
Pretty and smart, just like me!

Oh sorry... I thought today was Opposite Day...
She has co-written 2 scientific papers, and went to Harvard.
I know you're probably thinking it's only because she is famous, but she graduated from Harvard before her fame.
She graduated from HARVARD! Plus she knows seven foreign languages, and her IQ is higher than Barrack Oboma.
13
Dolph Lundgren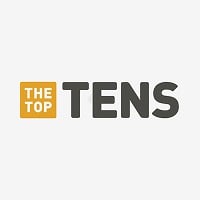 Hans "Dolph" Lundgren is a Swedish actor, director, screenwriter, producer, martial artist, and chemical engineer.
Dolph is a legendary master of many fields, aside from maybe Bruce Dickinson no other celeb has come close to his performance in so many aspects. Well before he began acting and directing, Dolph Lundgren was an accomplished, published and respected chemical engineer with an international background, having commenced his training in Sweden before earning a Master's in Australia and winning a Fulbright Scholarship to MIT. It was there that Dolph learned the ropes and won the role of the Russian boxer in Rocky, to become one of the best and most popular action stars of recent years- in a foreign country where he moved as an adult, no easy feat. This alone would probably qualify him as the smartest celeb or whatever other title is used, but there's more. He speaks a host of foreign languages that he had to learn, not that he grew up speaking, served in the Swedish military in probably its toughest subdivision and became an accomplished musician. There's even more smartest celebrity fodder ...more
He is great at acting and is very intellectual I read he went to a really high quality university
Ivan Drago, that's all I have to say.
14 Jarvis Cocker
15
Rowan Atkinson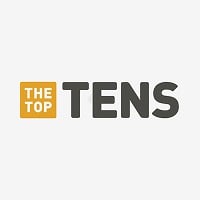 Rowan Sebastian Atkinson, is an English actor, comedian, and screenwriter best known for his work on the sitcoms Blackadder and Mr.Bean
Undoubtedly the smartest celebrity! Obtained master's degree in 70s and yet still able to make the world laugh until today! - SilentKiller1996
Of course he's smart. Smarter than Einstein! - micahisthebest
Master of physical comedy
His IQ is higher than Stephen Hawking, Einstein and Kesha
16
Tom Hiddleston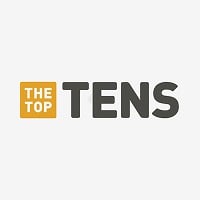 Thomas William Hiddleston is an English actor. He is best known for his role as Loki in the Marvel Cinematic Universe, appearing in Thor, The Avengers, and Thor: The Dark World.
Tom Hiddleston is one of the smartest celebrities ever! He attended the same prep school as Prince Harry and Eddie Redmayne, he speaks five languages, has memorized certain passages in Shakespear's play Othello, as well as countless others. He should be #1!
A double first in Classics and he speaks five languages.
17
Woody Allen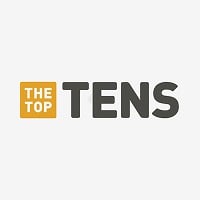 Heywood "Woody" Allen is an American actor, comedian, filmmaker, playwright and musician, whose career spans more than six decades.
Think of all the Writing awards! - Gaspar
18
Marilyn Vos Savant
She's an author. She's in The Guiness Book Of World Records for Highest IQ. It's even higher than Einstein, Gates, and Hawking.
19
Alex Trebek
He's been the host of Jeopardy since 1984. Enough said.
20
Jennifer Lopez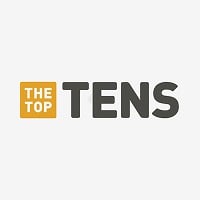 Jennifer Lynn Lopez, also known as J. Lo, is an American singer, actress, dancer, fashion designer, author and producer.
You may hate her personality but look at this - she works very hard! J. Lo doesn't have a strong voice but she can sing and dance at the same time NON-STOP! I visited her shows. She's a wonderful entertainer. Her acting is not bad. She is a very good businesswoman
Lord I can't stand her - CatLeena14
She's funny
21
Kelly Clarkson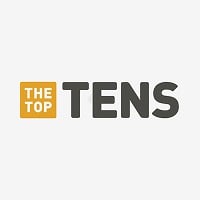 Kelly Brianne Clarkson is an American singer, songwriter and children's book author. She rose to fame in 2002 after winning the inaugural season of the television series American Idol, which earned her a record deal with RCA Records. Clarkson's debut single, "A Moment Like This", topped the US Billboard ...read more.
She's such a brilliant and clever lyricist, and the way she was able to pass her third album through proves that she knows what she's doing.
22
Samuel L. Jackson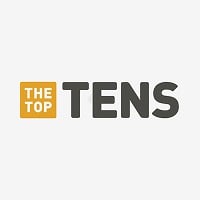 Samuel Leroy Jackson is an American actor and film producer. He achieved prominence and critical acclaim in the early 1990s with films such as Jungle Fever, Patriot Games, Amos & Andrew, True Romance, Jurassic Park and his collaborations with director Quentin Tarantino including Pulp Fiction, Jackie ...read more.
He proves how smart he is in interviews all the time. It amazes me every time.
A man with a great IQ will fool you if he knows what's your favorite activities are and what your name is.
Does he look like a bitch?
23
Demetri Martin
His humor is so much more intelligent than everything else that's passed off as comedy.
24
Peer Van Mladen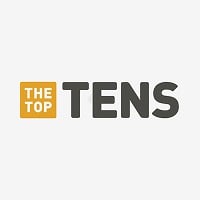 Peer van Mladen (born May 3, 1989 in Belgrade, Republic of Serbia) has more than 8 million dollars in annual revenue and one of the most influential music producers.
25
Lisa Kudrow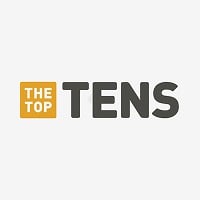 26
Michael Douglas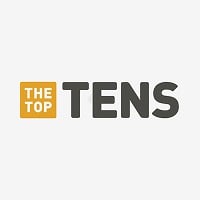 Michael Kirk Douglas (born September 25, 1944) is an American actor and producer. His career includes a diverse range of films in both independent and blockbuster genres, for which he has received a number of accolades both competitive and honorary.
27
Ke$ha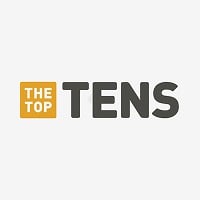 Kesha Rose Sebert (formerly known as Ke$ha) was born on March 1st, 1987 in Los Angeles, United States. She is best known for her hits like Timber, Tik Tok, and We R Who We R. ...read more.
Wow. I had no idea she was that smart! - RockFashionista
It may not look like it, but kesha has a near genius IQ.
She is a feminist icon
A dumbass compared to Rowan Aktinson
28
K-Rino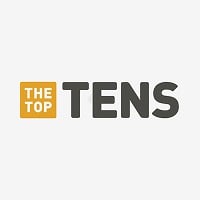 Eric Kaiser (born 9 September 1970), better known by his stage name K-Rino, is an American rapper and record producer from Houston, Texas. He is a pioneer of the Southern hip hop scene, and has been rapping since 1983. K-Rino's first release was the single "rocking It" with his group Real Chill in 1986, ...read more.
He isn't even a celebrity, he calls himself a rapper only because he doesn't choose to go in the mainstream - venomouskillingmachine
29
Mike Mangini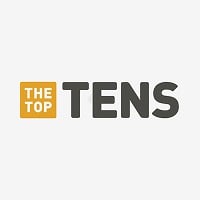 Mike Mangini is an American drummer. Since 2010, he has been a member of progressive metal band Dream Theater, following the departure of founding drummer Mike Portnoy.
Should be placed higher on list
30
Sage the Gemini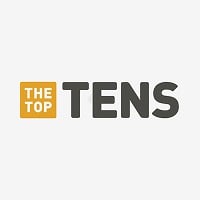 Sage the Gemini is an American rapper, songwriter, and record producer from Fairfield, California. He is probably most well known for being featured on the Flo Rida song "GDFR."
Exhibits symptoms of serious brain damage.
Certain to be a member of the "Darwin Club" very soon.
The realest out there. - SelfDestruct
31
Robert Downey, Jr.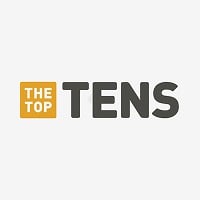 He found out his life by himself, changing life isn't easy.
Smart, hot, sexy and the greatest actor of the world.
Yes, I like Robert Downey Jr, but I found it very amusing that you called him sexy. - RockFashionista
He was in jail before - CatLeena14
32
Lupe Fiasco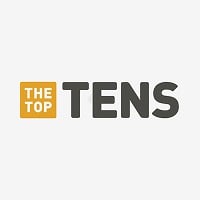 Wasalu Muhammad Jaco (born February 16, 1982), better known by his stage name Lupe Fiasco, is an American rapper, record producer, and entrepreneur. He rose to fame in 2006 following the success of his debut album, Lupe Fiasco's Food & Liquor. He also performs as the frontman of rock band Japanese Cartoon ...read more.
33 Emily Bear
34
John Cleese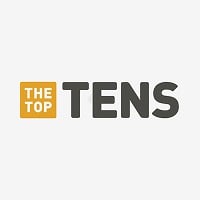 John Marwood Cleese is an English actor, voice actor, comedian, screenwriter, and producer. He achieved success at the Edinburgh Festival Fringe and as a scriptwriter and performer on The Frost Report.
35
Rick Ross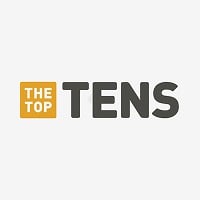 William Leonard Roberts II, better known by his stage name Rick Ross, is an American rapper and entrepreneur.
So "smart" that he tatoo'ed "Rich Forever" on his FACE. Maybe not so smart.
Has a much-smarter show business partner in deadmau5, who agreed to keep his career from crashing by allowing him to be the opening act on an upcoming world tour.
He has IQ 200. - SelfDestruct
36
Al Di Meola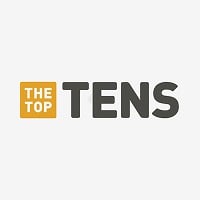 Al Di Meola is an American jazz fusion and Latin jazz guitarist, composer, and record producer of Italian origin.
37
Mayim Bialik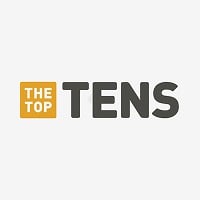 38
Zendaya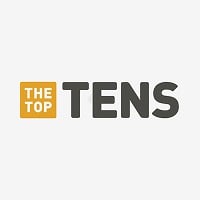 Zendaya is very smart when dealing with online haters. I admire her for that skill.
She's very smart for her age.
39
Crystal Reed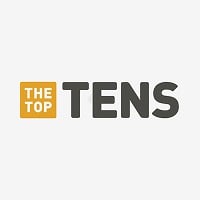 Crystal Marie Reed is an American Actress and Model, she was born february, 6 1985 in Detroit. She is best known for her role as Allison Argent in MTV's supernatural drama series Teen Wolf and as Sofia Falcone in the superhero television series Gotham.
She is knowing by play in teen wolf - bretty
She is an incroyable actress - mazigh
40
Brian McKnight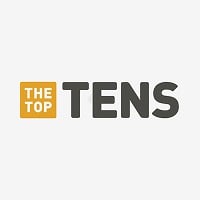 Brian McKnight, born June 5, 1969, is an American R&B singer-songwriter, arranger, producer, and musician. He is a multi-instrumentalist who plays eight instruments including piano, guitar, bass guitar, percussion, trombone, tuba, flugelhorn and trumpet. He is one of the very few leggiero tenors in ...read more.
Brian is a genius - RnBLover
41
Pierce Brosnan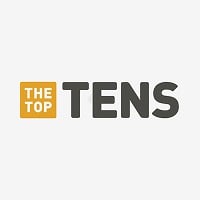 Pierce Brendan Brosnan is an Irish actor and film producer who after leaving comprehensive school at age 16, began training in commercial illustration.
42
Eminem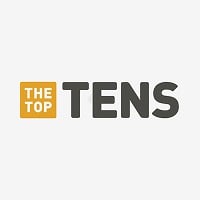 Eminem, born Marshall Bruce Mathers III, is an American rapper, actor and music producer born on October 17, 1972 in St. Joseph, Missouri. Eminem has sold over 300 million records making him the bestselling hip-hop artist of all time. In addition to his solo career, he is a member of D12 and (with Royce ...read more.
No rapper has more clever lyrics.
What his iq is 141 how can he be 70
Eninem, Jay Z and Kendrick Larmar are the real rappers! not so much of Kayne West who named his child 'North West'... IDIOTS
43
French Montana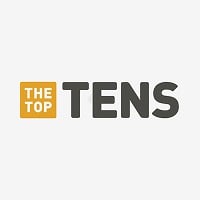 Karim Kharbouch, better known by his stage name French Montana, is an American rapper. Born in Morocco, he immigrated to the United States with his family when he was 13 years old.
44
John Williams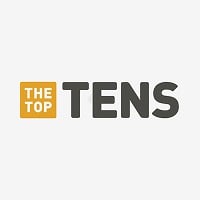 John Williams (15 April 1903 – 5 May 1983) was an English stage, film and television actor. He is remembered for his role as chief inspector Hubbard in Alfred Hitchcock's Dial M For Murder, as the chauffeur in Sabrina, and as portraying the second "Mr. French" on TV's Family Affair.
45 Jon McLaughlin
46
Sarah Jessica Parker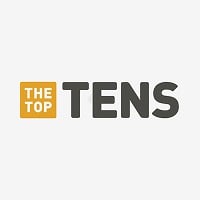 Sarah Jessica Parker is an American actress, producer, and designer. She is best known for her leading role as Carrie Bradshaw on the HBO television series Sex and the City.
I know everyone makes fun of her looks, but I think she's very intellectual. - RockFashionista
47
Gucci Mane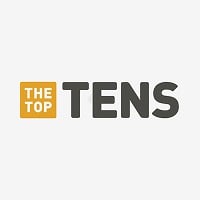 Radric Delantic Davis, known professionally as Gucci Mane, is an American rapper who has released 12 studio albums and over 70 mixtapes. In 2007, he founded his own label, 1017 Records. He helped to pioneer the hip hop subgenre of trap music alongside fellow Atlanta-based rappers T.I. and Young Jeezy. ...read more.
How did this idiot get on this list lol? - DaWyteNight
48
Michael Jackson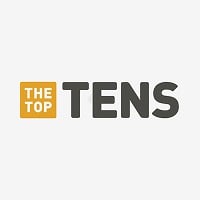 Michael Joseph Jackson was an American singer, dancer, and songwriter born on August 29, 1958 in Gary, Indiana and passed away on June 25, 2009. He donated (at least) a remarkable 500,000,000 dollars to charity. Michael is also known as The King of Pop (a title given to him by Elizabeth Taylor) or under ...read more.
Other celebrities have may started before his time, but Michael Jackson is a talented pioneer. He also protects his kids from the media very well. His song writing is very meaningful, he even knows how to make up any style of dancing, his fashion choices are the best and he does his makeup pretty well. Michael Jackson is also very good with his fiances.
Not only the greatest talent the world has ever known, also a shrewd businessman
Michael is simply the best! - Michaelthebest
The best!
49
Jodie Foster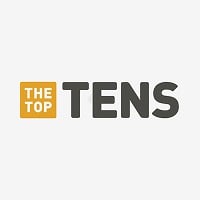 Alicia Christian "Jodie" Foster is an American actress, director and producer who has worked in films and on television. She has often been cited as one of the best actresses of her generation.
50
Frank Zappa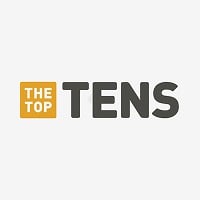 Frank Vincent Zappa was an American musician, songwriter, composer, record producer, actor and filmmaker.
PSearch List