Top Ten Best Songs On Bring Me the Horizon's That's the Spirit
EvilAngel
The fifth studio album by BMTH, marking a bigger change in sound.
The Top Ten
1
Happy Song

This album is really different compared to the others, but this is a really good song, actually. Somehow, I'd imagine the girl from Suicide Season in the music video, if there was one.
Wasn't a fan of it at first, but really grew on me the more I listened to it. I wouldn't say it's number one of the whole album though.
I understand the message of this song (that happier songs nowadays are subconciously used to help us forget about all the pain of life), but I am really not a fan of this song or band, but I gotta give it to them the ending of this song is super hardcore.
This song is actually pretty crap. Why is it number 1?!
V 1 Comment
2
Drown
When I first heard it, it really got stuck in my head, and I couldn't stop playing it for a while.
I hated it the first time heard it but I love it now!
This song is the one song that I really don't like on this album. if you listen to the lyrics, they are way too depressing and I did not really enjoy it. I think maybe that is what they meant it to feel like, but I'm not sure.
Best song of the album!
V 2 Comments
3
Doomed
This is easily the best & most important song on this album. This song inspired the umbrella logo & It gives a great first impression for listeners. The guitar riff is smooth, the electronics are hypnotising & are great for giving atmosphere, The drums fit in & Oli has great vocals on this (Can we talk about his high notes? ). This song should've been the lead single as it would satisfy fans of Sempiternal & the first minute with Oli's Bieber-like vocals & Jordan Fish's electronics would help radio-listeners think about checking BMTH out. This is the track from the album that everyone needs to check out
CRAZY SONG. It is an amazing opening for the album. I was blown away when I listened to it--I couldn't stop listening to it for weeks, and yes, it's THAT addicting! It should've definitely been the lead single (or hopefully it will be released as a single), but the fact that this song was just a bunch of ideas the band put together, it's an awesome piece.
The way Oliver sings this one song, you can almost feel his emotions, despair, sadness, anger, hope and strength, I love that he can convey so many feelings in one song, the lyrics in this album were perfection, and this song is just magical. I also love the whole rain metaphor and how the umbrella thing stemmed from this one song!
Masterpiece!
V 5 Comments
4
Throne
I gotta say that Throne is absolutely awesome and by far the best, but I think this album is more electronic than what I expected, because I thought the style would be close to Sempiternal, but still a good album anyway. If someone listen to Count Your Blessings then this album, he or she for sure will say it's not the same band. - tiagocowboy11
Throne have a dynamic sound waves also make a new colour in rock
Really love the NU metal spirit in here. Reminds me of linkin park
5
Avalanche
Addicting. I love the guitar played in the song, and it has a very relaxing vibe to it despite the quickened beat throughout the song. Everything about it is great. The more I listen to it, the more I become addicted to it. I believe it deserves its place right now (4th place), because I wouldn't say it's THE best song of the album, but it's definitely one of the top.
V 1 Comment
6
Follow You
The lyrics are beautiful, and how the melody collides with it completes the song. It actually sounds pretty pop-ish, compared to the other songs (apart from "Oh No"), but it brings diversity to the album in which the band was planning to make it sound like. I have no complaints though, because it's a very wonderful piece, and I automatically fell in love with it (while some other songs from the album took some time for me to like it).
V 1 Comment
7
True Friends
This song is damn good. Didn't like it much from the beginning, but the lyrics are edgy and tough, and the melody is striking--it just really grew on me. I would say this is one of the heavier song in the album (so is "Throne" and maybe even "Doomed"), but it really balances out the lighter songs. Really love the entire album (with a few songs slashed out, but still really love it).
True friends stab you in the front
Throne, True Friends and Run are the only good songs of "That's The Spirit".
V 3 Comments
8
Oh No
This song is by far the best on the album if you ask me. It just flows really well. The electronics sound amazing and even though it doesn't have many/any metal elements in it, I think it's the most well rounded song they've released to date. It doesn't sound like them, but it would make one hell of a hit on radios. - Number
10
Blasphemy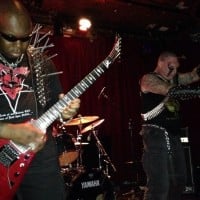 ...read more.
Raw and powerful song. Amazing guitar and drumming on this track. And the way Oli sings in this song is just awesome. One of the heavier tracks on the album if you ask me, even if it's far from heavy compared to their old stuff.
Catchy as hell. Was taken aback right from the beginning when the song started. Nothing disappointed me about it. Should've been in a higher place than this. Either way, this song is one of the top on my list.
My atheist battle anthem. Helluva good song
The Contenders
11
What You Need

V 2 Comments
BAdd New Item
Recommended Lists
Related Lists
Best Bring Me the Horizon Songs
Best Songs On Bring Me the Horizon's Sempiternal
Best Songs On Bring Me the Horizon's There Is a Hell, Believe Me I've Seen It, There Is a Heaven, Let's Keep It a Secret
Best Bring Me the Horizon and Asking Alexandria Songs
Best Songs On Bring Me the Horizon's Suicide Season
List StatsUpdated 21 Feb 2017
100 votes
11 listings
1 year, 212 days old

Top Remixes (8)

1. Happy Song
2. Throne
3. Follow You
EvilAngel

1. Happy Song
2. Drown
3. Throne
MidKnight

1. Happy Song
2. True Friends
3. Drown
music-is-life
View All 8
Posts
Error Reporting
See a factual error in these listings? Report it
here
.