Top Ten Songs That Don't Sound Like They Are on the Particular Album
HEAVYMETALTHUNDER12345
The Top Ten
1
Free 'N' Easy - Uriah Heep (Innocent Victim)

Most of the Innocent Victim album is pop rock and ballads,while this track is super fast and heavy,and that riff is awesome! - HEAVYMETALTHUNDER12345
2
Fight Fire with Fire - Metallica (Ride the Lightning)

That's very interesting. RTL might be a sort of slow thrash metal album. Fight Fire with Fire is pretty underrated, however it's a real thrash metal song. - Userguy44
It sounds like could have been in Kill 'Em All,i mean the tracks in RTL are heavy too but not as fast.Also the aggression in James's voice. - HEAVYMETALTHUNDER12345
3
Enter the Eternal Fire - Bathory (Under the Sign of the Black Mark)

It's more complex and epic than their other songs at the time,i think it was a sign of what the next album,Blood Fire Death would had sounded like. - HEAVYMETALTHUNDER12345
4
Anyone's Daughter - Deep Purple (Fireball)

Now you don't except a country song in a middle of a hard rock album,this kind of



experimentation would have been more suitable in a album like Stormbringer. - HEAVYMETALTHUNDER12345
5
Rising Force - Yngwie Malmsteen (Odyssey)

Most of the songs in Odyssey are almost AOR,while this one is Power Metal.
. - HEAVYMETALTHUNDER12345
6
Rapid Fire - Judas Priest (British Steel)

It's very heavy and fast,while British Steel is one of their most commercial sounding albums. - HEAVYMETALTHUNDER12345
7
Mother Russia - Iron Maiden (No Prayer for the Dying)

Other Iron Maiden songs that could be on the list:
- Prodigal Son, a slow bluesy song in the middle of a punkish NWOBHM album
- Different World, pretty melodic and upbeat song on a dark progressive album
- When the River Runs Deep, it could be the weakest song on Somewhere in Time
- Die with Your Boots On (can't say why) - Alkadikce
No prayer for the Dying was a very simple album by Maiden,weird it ended with a epic like this. - HEAVYMETALTHUNDER12345
8
Confused - Angel Witch (Angel Witch)

Feels commercial from a very non-commercial album. - HEAVYMETALTHUNDER12345
9
Caught in the Middle - Dio (Holy Diver)

It's hard rock while the other songs are metal.It could have been on Dio's softest album Sacred Heart. - HEAVYMETALTHUNDER12345
10
Soviet National Anthem - Alexander Alexandrov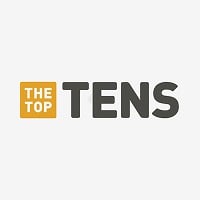 eh? - HEAVYMETALTHUNDER12345
The Contenders
11
Do You Close Your Eyes - Rainbow (Rising)

Again it's hard rock and commercial. - HEAVYMETALTHUNDER12345
12
It's Time - Imagine Dragons

That doesn't even sound like Dan Reynold's voice but it's still a good song - oneshot
13
Only God Knows Why - Kid Rock (Devil Without a Cause)

14
Drugs You Should Try It - Travis Scott (Days Before Rodeo)
This song is so much more musically calm than the rest of DBR (having a soft guitar loop), and he's just singing and doesn't have a rap verse like he usually would on the album/mixtape. - yaygiants16
BAdd New Item
Related Lists

Top Ten Songs That Don't Sound Like They Were Written By the Particular Music Artist

Songs that Sound Like They Were Made in a Different Time

Top Ten A Perfect Circle Songs That Sound Like They Could Be Tool Songs
Top Ten Songs That Sound Like They Could've Been Named "PositronWildhawk"
List Stats
14 listings
25 days old

Top Remixes

1. Free 'N' Easy - Uriah Heep (Innocent Victim)
2. Fight Fire with Fire - Metallica (Ride the Lightning)
3. Enter the Eternal Fire - Bathory (Under the Sign of the Black Mark)
HEAVYMETALTHUNDER12345
Error Reporting
See a factual error in these listings? Report it
here
.