Top Ten Songs Featuring Eminem and a Female Artist
Quite honestly, rap is one of my least favorite genres, but there's something about Eminem's style that catches my attention. I mean, he's crude and offensive, but his lyrics have always been utterly original and catchy. For years, he's been the kind of artist I hate to love. I think there might be more to this guy than the arrogant, homophobic jerk who is all too easy to dismiss though. I can't help but think his abrasive style is 100% thought-out and even meant to be satirical. Perhaps his extreme point of views and grating lyrics are meant as an over-the-top social commentary, reflecting some of the fears, hate, and prejudices of society. Or maybe he just likes to rub people the wrong way.

In recent years, I have seen plenty of rants about him "selling out", but what I see is a kind of growth - even a level of vulnerability - expressed in his music. He is more than a performer or even just a rapper; he's a true artist. I see his growth and artistic expression most - or at least enjoy it most - in his collaborations with female music artists. "Collaborations" are a dime a dozen any more; the main agenda seems to be attaching big names to catchy songs in order to gain more radio time and appeal to a greater audience. Eminem doesn't usually go with the most well-known, or mainstream, female artists; but he is certainly keen at spotting talent, whether rising or established. These songs often become my favorites and aren't simply catchy tunes or beats. A beautiful message is usually inlaid between amazing composition, powerful harmonies, and a strong female presence. The most powerful of these collaborations invoke a strong emotional reaction. Great collaborations are more than two voices thrown together, no matter how great each is on his/her own. Great artistic expression has more going on than superficial aesthetics or flashy appeal; it catches your breath and stops you in your tracks. True art makes you think, reconsider, and expand your personal horizon.

Below is a list of the best songs featuring Eminem and a female artist. Generally, Eminem will be the lead vocalist featuring a female artist, but not necessarily.
The Top Ten
1
Love the Way You Lie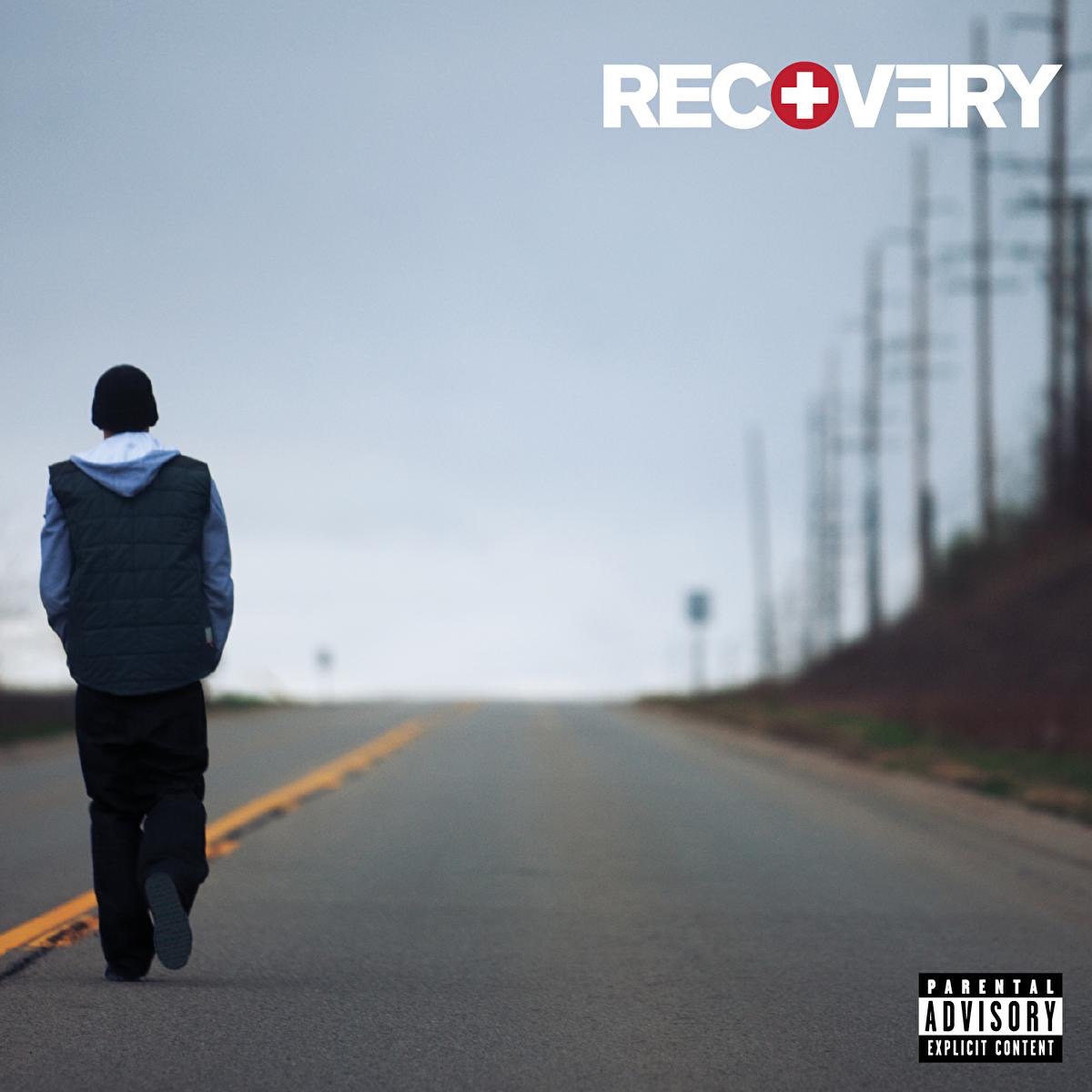 Love the Way You Lie featuring Rihanna (part 1 and 2) Another powerful collaboration dealing with a mature topic: domestic violence. Eminem's typical for-mature-audience spins throw out x-rated lines purely for shock value. This song shows how far his content has evolved in terms of "adult" situations and real life experience and trauma. Part 1 is slow... I prefer part 2 which includes Rhianna as the lead vocalist. Her strong vocals add layers to the song, but even more notably, she adds depth to the song by including the female perspective.
Lol, Monster is a good song. But when it comes to Eminem and Rihanna, love the way you lie is 1st place. Its funny how whenever Eminem and rihanna make a song it is almost perfection.
Brings me back to the 2010's. Will forever be more beach anthem!
I like the anger in his voice.
2
Stan

My vote goes here, as Dido's chorus brings vulnerability and is usually what makes me cry. A person I might've thought of as just psychotic, is shown to be troubled and depressed. It brings some light into why Stan acts the way he does, and makes it less messed up and violent, and turns it into a damaged person to pity rather than despise.
"Tea's gone cold, I'm wondering why I got out of bed at all. The morning rain clouds up my window, and I can't see at all, even if I could it would all be gray, but your picture on the wall, it reminds me that its not so bad, it's not so bad." Just beautifully depressing.
I just voted for this because Stan is a WAY better song than the ones above. Rihanna did a terrible chorus in The Monster but actually did a good one in Love The Way You Lie. I don't like Beautiful Pain very much because Sia sucks. Eminem's rapping is better than every chorus though (Although Survival's chorus is awesome! ).
Stan featuring Dido. Eminem's writing is clever as he draws from the letter of a crazed/obsessed fan, but it's Dido's melancholy hook that pulls it all together. The hook is a well-known sample from the first verse of Dido's "Thank You".
This is very funny. Stan is at number two position in the list of best songs by Eminem and here it is at number four.
3
The Monster

The Monster featuring Rihanna. Since straight-up rap isn't my favorite, I like Eminem's somewhat jazz-like deliveries, and this one is a great example. Catchy Catchy Catchy, but it doesn't end at that. It's poignant and personal, sharing the pain of making peace with inner "demons" (mental illness) as well as the struggle of dealing with negative effects of fame. Now tell me Eminem isn't "growing up" with this one.
Perhaps its with Eminem battling his alter-ego, Slim. He is the kind of person who bottles things up, and that may be Eminem's personal link to the lyrics of this song. I agree with your points about rap, Em is talented and good at what he does, and he seems to really care about his art. That being said, I only like a couple of his songs, Eminem kind of scares me.
I love this song just because of rihana
4
Beautiful Pain

Beautiful Pain featuring Sia. This one feels smoky to me with its low key beat and smooth delivery. Tempered lyrics and Sia's forceful vocals nail this collaboration down as great. Another example of Eminem's growth as an artist. This song might be less "catchy" than some of his radio hits, but the meaning is deeply felt. Plus, it's beautiful and less profane... Which tends to be notable when it comes to Eminem's music.
Sia and Eminem. Two wonderful artists who are very talented! The mixture of which is bound to be powerful =)
Fantastic song! Haunting chorus
Beautiful pain should be #1
5
Airplanes Pt. 2

Airplanes Part Two featuring Hayley and Eminem for B.O. B song. This is technically Not an Eminem song, but a B.O. B track featuring Eminem and Hayley Williams. Honestly, I'm not familiar with Williams, but her voice is GORGEOUS. Would you call this down tempo? It feels down temp to me, but I don't actually know what classifies music as "down tempo". Either way, the rap is a perfect matchup to the groovy beat. I can't help but sing along to William's melodic hook.
6
I Need a Doctor

I Need a Doctor featuring Skylar Gray and Dr. Dre. You know the ever-so-popular "Love the Way You Lie"? Skylar Grey wrote the chorus and earned a Grammy nomination for her work on the song. If you haven't heard her haunting original demo of this, look it up on YouTube (Love the Way You Lie part III). I've read Grey's voice described as "honeyed", and I can't think of a more on point description. Her sweet vocals work well with Eminem's angry confession in "I Need a Doctor".
Simply, should be at number 1
7
Guts Over Fear

Guts Over Fear featuring Sia. The rap portion isn't my favorite, but Sia's forceful voice is always appealing. Always, always, always. Eminem must agree... Since he's done at least two collaborations with her so far. I'd love more collaborations to happen between these two artists.
8
Superman

Superman featuring Dina Rae. Not a fan, at all. That's why it definitely falls at the bottom of the list for me. Maybe Dina Rae can sing, but this is just moan-y and ridiculous. Eminem's collaborations with female artists have come a long way since this one.
Exceptionally
9
Kings Never Die

I think that this should be at least in the top 5. Clever lyrics, clever delivery, this song always looks boring to me, but as soon as I turn it on, I change my mind. One of the best. Gwen is OK.
Two living legends. Gwen Stefani and Eminem. Cannot get better than that.
Eminems best song
10
Won't Back Down

Won't Back Down featuring Pink. I am a huge fan of Pink, but this is one of my least favorite collaborations. I can see why former UFC light heavyweight champion Chuck Liddell used it as his entrance music; it is certainly intense and rousing. It's too angry for my taste, and I don't care for the dissonant back beat. Pink is certainly a tough woman, known for her confidence and strength, but her voice is also powerful and beautiful. This song doesn't do her justice... At least not when comparing it to other collaborations.
The Contenders
11
Walk on the Water
I don't listen to Beyonce but her voice complements the mood of the song and Em's message here very well.
What? How is this on the list?
Eminem sucks!
12
Here Comes the Weekend

13
Survival

Eminem is just at his roots here. It takes you back to the early 2ks.
14
Legacy

15 Above the Law
16
25 to Life

25 To Life featuring Liz Rodriguez. This one is only okay. I sort of hate the lyrics. It's not my least favorite, but it's down there.
Loved,deep in lyrics and emotion
17
Almost Famous

Almost Famous featuring Liz Rodriguez. This one is not a favorite, but Liz Rodriguez does have a lovely voice.
You know what's funny? In this song Liz Rodriguez is good but in 25 to Life she sounds awful.
18
C'mon Let Me Ride

19
Kill for You

Should look at this new song as one of the top 3
Amazing chemistry
20
Roman's Revenge

I love this song. The best song of Nicki Minaj ever! It's obviously that Eminem had a lot of influence on her while recording the song. The both of them are great.
21
A**hole

This is actually good. The title is misleading.
This is the best and it has skylar grey
22
Twisted

23
Good Guy

FT. Jessie Reyez. Sorry if I spelled it wrong. This is a newer song.
24
Sing for the Moment

This is a really good song. I don't know why. You should listen to it!
Only features Eminem.
25
Leaving Heaven

PSearch List