Top 10 Best Bugglebots Competitors
Bugglebots is a UK based, fan-made robot combat show. It's very similar to Robot Wars, but instead of the usual heavyweight class, this is focused on beetleweights. The bots may be small, but there's still some great solid bots here. This is a ranking of the best bots from the two seasons.

Bots are ranked on performance and design. Also Spoilers.

The Top Ten

1 K2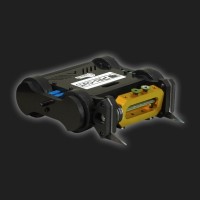 A sleek, black box, with an egg beater weapon. This weapon has shown potential on heavyweights, but on beetleweights they're outright lethal. Aside from being a solid and sturdy bot, the weapon is also really reliable, and can dish out some hard knocks to an opponent. It's airtight design took it to the Bugglebots title two years in a row, and to date only has one loss in it's Bugglebots career.
2
Daedalus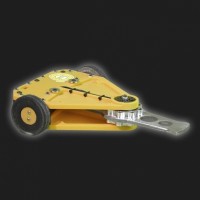 Without question the scariest weapon in all of Bugglebots. Daedalus is like a miniature Tombstone with it's bar spinner. It's not only able to dish out meaty hits, but the weapon is so reliable and has great torque, that it just keeps on going. It lost in it's heat to Thunder Child, but after working it's way through two big rumbles got back into the Finals, and it was all looking good, until it lost to Thunder Child, again. Still, it did manage to win the Third-Place play-off, and had it got to the Grand Final, could've been trouble for K2.
3
Limpet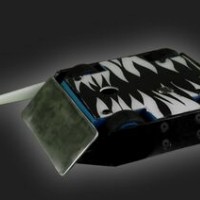 A machine based on the robot John Denny competed with in season 1. This version driven by John Denny Jr was one of the most rock solid competitors from the first season. Utilizing excellent driving skills, being able to direct bots anywhere it wanted, Limpet made it all the way to the Grand Final, even beating the highly favoured Captain Doom, before eventually losing to K2 on a VERY close judges decision.
4
Thunder Child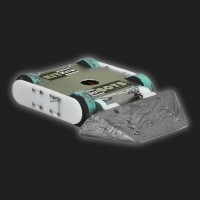 An American competitor with the simplest design possible, a boxy wedge. Despite it's simplicity, Nate Franklin is one of the best drivers in the competition, and Thunder Child showed good resilience when under extreme pressure, even managing to triumph against Daedalus. Nate's driving took Thunder Child all the way to the Grand Final in season 2, before losing to K2 on a judges decision.
5
Captain Doom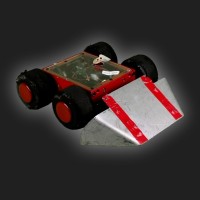 An American competitor from the first season. This robot was little more than a D2 kit driven by the young driver known as the Doom Kid. Despite the bot's simplicity, Doom Kid's razor-sharp focus and driving skills allowed him to excel. Captain Doom won it's heat with relative ease, and was the only Bugglebots competitor to beat K2. It's run ended when it lost a driving match to Limpet after a wheel came off. It then won the Third-Place play-off against Snappy.
6
Saw Loser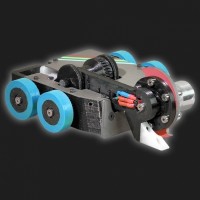 One of the most interesting designs on Bugglebots built by Alex Mordue of Firestorm fame. This bot had a vicious vertical spinner on a lifting arm, and it was a lot more powerful than it looked. In the first season it got to the Heat Final before losing to eventual champions K2. In season 2 however it got to show off more of what it can do. Winning it's heat, eventually losing to K2, again, before losing to Daedalus in the Third-Place play-off. It also won the award for Best Design in season 1.
7
Snappy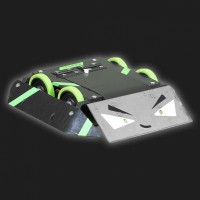 A lifter/wedge bot that did surprisingly well. It beat a couple of good bots in it's heat, before losing to Limpet. It made the finals after winning the last chance rumble, and ultimately managed to finish a respectable 4th. Despite it's weapon being underpowered, it was an effective control bot. Unfortunately in season 2 things didn't go well. It lost it's first fight on a judges decision, then lost the loser's redemption after the battery came out. It did win the Dung Beetle Rumble at the end of the series, so consider that a small consolation.
8
Mini Spinny Mk 2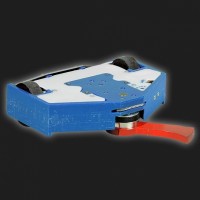 Mini Spinny competed in the first season with a design modelled after PP3D. It was destructive, but against a solid wedge bot, it didn't stand a chance. When season 2 came around the bot had been massively improved. It had a more efficient design with a more destructive undercutter bar spinner. It even took out two wedge bots in it's heat (an undercutter's worst nightmare), and gave Daedalus a very good fight (though it ultimately lost). The run ended when it lost the Loser's Redemption round to Thunder Child.
9
Maximum Ogredrive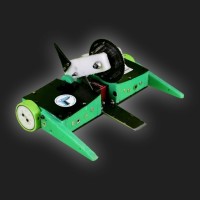 Here was a bot that always had great things expected from it, yet always flattered to deceive. It's design was inspired by the Battlebots competitor SawBlaze, with it's overhead cutting saw. A great bot for not only controlling opponents, but doing damage as well. This was all backed up by Sam Price's excellent driving (he even won the Best Driver award in the first season). Unfortunately in season 2 it was a round 1 dropout, and didn't do too well in the Dung Beetle Rumble. I always felt it deserved better than the hand it was dealt.
10
Drizzle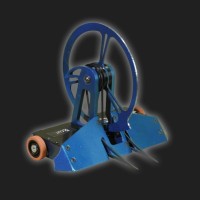 By far one of the most entertaining bots on the show. It's big vertical spinner allowed for a lot of chaos and instability. In it's first fight in season 1 it KOd itself in 3 seconds, but in it's next fight it took out two opponents in only a few seconds more. It was a robot you never quite new what to expect from, but in both seasons it performed decently well, and was always a joy to watch.
BAdd New Item