Top 10 Best People to Host Wheel of Fortune After Pat Sajak
As Pat Sajak steps down from his legendary role on the Wheel of Fortune, his successor will have some big shoes to fill. For four decades, Sajak's charisma, wit, and quick thinking have made him an icon in American television. Replacing him requires not only an engaging and likable personality, but also someone capable of thinking on their feet, handling contestants and audience interactions, and mastering the dynamics of a classic game show.

The criteria for such a successor are pretty extensive: a fine balance of charm and tact, a sense of humor, and an easy, authentic interaction with contestants. The host's energy should keep the audience engaged throughout the show, making them look forward to the next episode. Over the years, Wheel of Fortune has become more than just a game show; it is a cultural institution, and its host should understand and respect its legacy while bringing in their unique flair.

The below list represents individuals who could potentially fill these criteria, from established game show hosts to media personalities, comedians, and TV anchors. Each has their distinct style, charm, and experience, which could make them a perfect fit for the show.

The Top Ten

1 Steve Harvey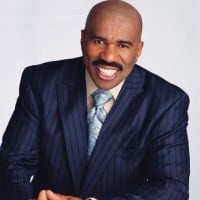 Broderick Stephen Harvey, known professionally as Steve Harvey, is an American comedian, television host, producer, radio personality, actor, and author.
Having hosted Family Feud successfully for many years, Steve Harvey is no stranger to the dynamics of a game show. His quick wit, charismatic presence, and easy rapport with contestants could make him an ideal choice to take over the Wheel.
Sure. Steve Harvey is a hilarious game show host. He's funny.
2
Jimmy Fallon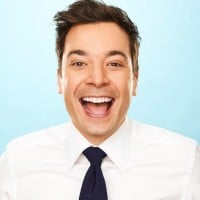 James Thomas "Jimmy" Fallon is an American comedian, television host, actor, singer, writer, and producer.
Jimmy Fallon's talent as a host is evident from his successful tenure on The Tonight Show. His quick wit, humor, and improvisational skills could offer a dynamic, engaging experience for Wheel of Fortune audiences.
3
Drew Carey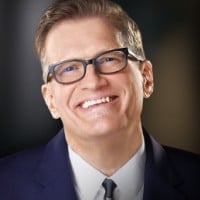 Drew Carey's successful run on The Price is Right is proof of his game show hosting prowess. With his light-hearted humor and amiable persona, Carey could bring a fresh yet familiar feel to Wheel of Fortune.
4
Neil Patrick Harris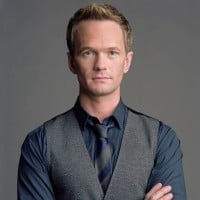 Neil Patrick Harris is an American actor, writer, producer, comedian, magician, and singer. He is known primarily for his comedy roles on television and his dramatic and musical stage roles.
With his multifaceted talents and likable persona, Neil Patrick Harris could bring a unique charm to the show. His experience hosting shows like the Tonys and Emmys demonstrates his ability to command a stage and engage an audience.
5
Tina Fey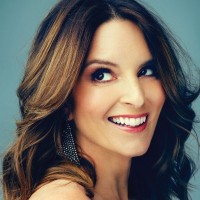 Elizabeth Stamatina "Tina" Fey (born May 18, 1970) is an American actress, comedian, writer and producer. She is best known for her work on the NBC sketch comedy series Saturday Night Live.
Tina Fey's sharp wit and charisma could bring an interesting spin to Wheel of Fortune. Her experience in live television and as a comedian could give the show a fresh and unique feel.
6
Ellen DeGeneres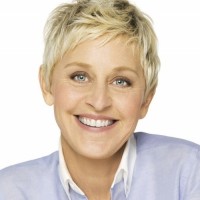 Ellen Lee DeGeneres is an American comedian, television host, actress, writer, producer, and LGBT activist. DeGeneres starred in the popular sitcom Ellen from 1994 to 1998 and has hosted her syndicated TV talk show, The Ellen DeGeneres Show, since 2003.
Known for her lively personality and genuine interactions with guests on her show, Ellen DeGeneres would bring a fun, unique energy to Wheel of Fortune. Her knack for creating a friendly, engaging atmosphere could make her a good fit for the show.
7
Ryan Seacrest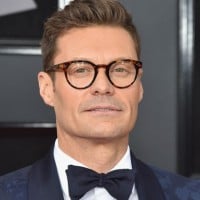 Known for his engaging presence and professionalism, Ryan Seacrest's experience hosting American Idol and Live with Kelly and Ryan shows his ability to manage high-energy shows while keeping the audience engaged.
8
Tiffany Haddish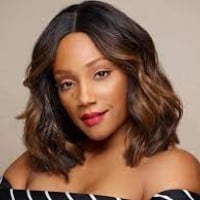 Tiffany Haddish's infectious energy and humor would add a vibrant dynamic to the show. She has demonstrated her hosting skills with her show Kids Say the Darndest Things, making her a strong candidate for the position.
9
Dave Chappelle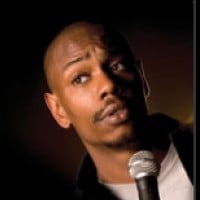 David Khari Webber "Dave" Chappelle is an African American stand-up comedian, screenwriter, producer, and actor.
10
Oprah Winfrey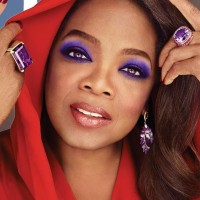 Oprah Gail Winfrey is an American media proprietor, talk show host, actress, producer, and philanthropist.
The Contenders
11
Craig Ferguson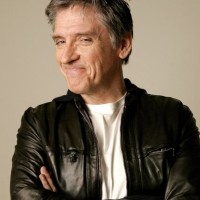 Craig Ferguson is a Scottish-American television host, comedian, author and actor. He was the host of both the syndicated game show Celebrity Name Game, for which he has won two Daytime Emmy Awards, and of Join or Die with Craig Ferguson on History.
12
James Corden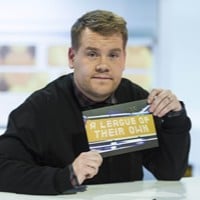 James Kimberley Corden OBE is an English actor, comedian, and television host. He hosts The Late Late Show with James Corden, a late-night television talk show on CBS.
As the host of The Late Late Show, James Corden's mix of humor and charm would be well-suited for Wheel of Fortune. His successful track record hosting game segments like "Spill Your Guts" speaks to his potential as a game show host.
13
Bill Burr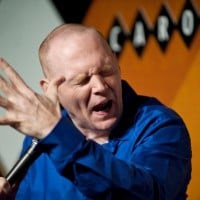 William Frederic "Bill" Burr is an American comedian, writer, and actor. He is best known for his stand-up comedy specials.
14
Tom Bergeron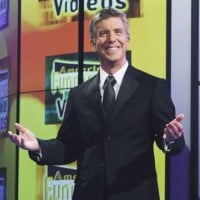 Known for his long-running stint on Dancing with the Stars, Tom Bergeron has a proven record as a popular, charismatic host. His ability to guide contestants and audiences through exciting and tense moments could make him a great fit for Wheel of Fortune.
15
Dennis Miller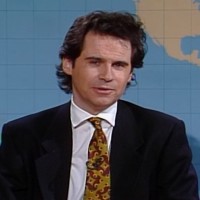 Dennis Miller is an American stand-up comedian, talk show host, political commentator, sports commentator, actor, television personality, and radio personality.
16
Joe Rogan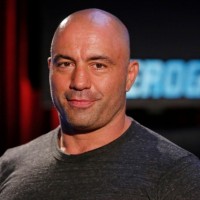 Joseph James "Joe" Rogan (born August 11, 1967) is an American podcaster who hosts The Joe Rogan Experience, a podcast in which he discusses current events, comedy, politics, philosophy, science, and hobbies with a variety of guests.
17
Jon Stewart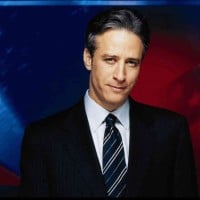 BAdd New Item