Best Western TV Series of the 20th Century
The 20th Century contained the golden age for television westerns especially from the 50s to the 70s. I remember growing up watching many reruns of these on INSP and later on Grit. This is a really fun genre even if it may seem somewhat dated.

The Top Ten

1 Centennial

One of my favorite TV series. It shows how a town developed; it starts with the time of fur trappers, proceeds to the towns development when farming comes, evolves into a more developed than usual western series, ends with the modern day of the town for the time.

2 How the West Was Won

Awesome miniseries with multiple levels and layers.

3 Kung Fu

Kung Fu is an underrated series in my opinion. As Caine goes across the American west, we see a journey of good deeds, combat, and spirituality all encased into one incredibly interesting man.

4 Gunsmoke

The Magnum Opus of classical western TV with memorable conflicts, characters, and setting. If you are a TV lover, you should at least watch part of this series when you can.

5 Yancy Derringer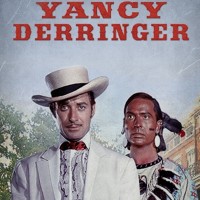 I feel that this show is underrated and pretty fun. It is set in New Orleans so it is in a more developed place than most Westerns. Yancy, the main character helps protect the city with unique conflicts in each episode and a fun riverboat setting of the city.
6 The Lone Ranger
7
Rawhide
Rawhide is the classic Western TV series with memorable characters (especially wishbone), unique plots, and an ever moving setting as the trail continues onward.
So great love it!
8 The Legend of Calamity Jane
9
Bonanza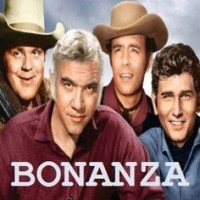 This show has an awesome cast of characters, good episodes, and its definitely worth watching.
10 The Quick Draw McGraw Show
The Contenders
11
The High Chaparral
I remember that for a while when I was younger, the three western shows I mainly watched were The Big Valley, The Virginian, and The High Chaparral and while they were all nice in their own right, this is my favorite. I loved the setting out near Tucson, Arizona and decided when watching this show that I wanted to move to that area when I got older and perhaps be a cowboy. I may not have that dream anymore but it was definitely a thing in my life for a while. I also love all the different characters and their unique ways but Uncle Buc may be the most fun to watch out of everyone. The plots are also usually pretty fun to watch. Definitely a fun show.
12
The Rifleman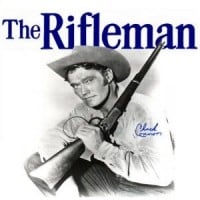 This show has heart and a lot of it. Lucas Mccain is father of Mark Mccain and without a mother figure around, he must do his best to raise his son but quite often, it is not only Mark but the whole town who needs his help to save the day. I liked the different plots, emotions, and overall bonds in this beautiful show.
Best TV show ever in my opinion.
13
Death Valley Days
Really enjoyable show with unique stories every episode.
14
Branded
Iron-jawed Chuck Connors on a never-ending quest for redemption.
15 The Big Valley
16
Have Gun - Will Travel
The thinking man's western.
17 Wagon Train
18 Maverick
19 Cheyenne
20 The Young Riders
21 The Virginian
22 Laredo
23 Alias Smith and Jones
24 Daniel Boone
25 Wanted: Dead or Alive
BAdd New Item