Top Ten Rappers from Houston
The best rappers all time coming out of Houston, Texas.
The Top Ten
1
Z-RO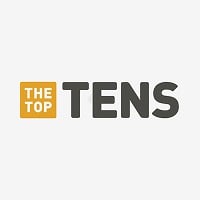 Joseph Wayne McVey IV, better known by his stage names Z-Ro and The Mo City Don, is an American rapper from Houston, Texas.
Hands down best rapper ever no one even comes close
Best black rapper out of Houston. South Park Mexican is best Mexican Rapper out of Houston. Hands Down both these artist are great at what they do.
Z Ro is the realest on any coast hands down! I've got 25 songs that are TOP NOTCH from Ro... Screw 4 Life
My dad was ricketcricket and z-ro and my dad ricketcricket where bestfriends that's what I herd I am the youngest child between all of my dads kids and I am only 9
69 Comments
2
Trae tha Truth
trae is one of the realest rapper to hit the streets on the cool. I got love for any one trying to come up in this world. knowing how it feels is just the beginning
cause no matter where he go he stays the same. no drugs or nothing just str* like it is

Great going' for a cool rapper. He's got talent and will keep on stayin' cool. Yeah, no drugs. Stays straight. Knows where its at. He's real, the deal.
King of the streets, can't say nothing. - nonofyall
3 Comments
3
Bun B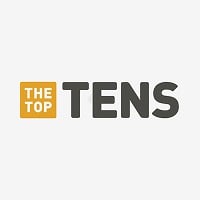 Bernard Freeman, known by his stage name Bun B, is an American rapper and was one half of the southern rap duo UGK.
Are You kidin me these cats got nothing on the underground kings UGK 4 Life
Bun B should not be this low on the list
Bun B should be top 3. Trill for real
Chamillionaire being higher on this list than Scarface and Bun B is a straight up travesty.
8 Comments
4
SLIM THUG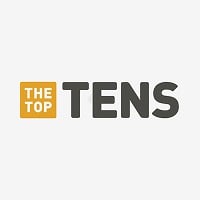 Slim Thug gained mainstream attention for his contribution to the popular single from rapper Mike Jones, "Still Tippin'".
slim thug and boss hogg outlaws realest rappers ever best music ever done
cant forgett ABN Z RO TRAE.. RESPEKT.. FROM STOCKHOLM SWEDEN STUNNERS WE GETTING PAPPER MUCH LOVE FROM EUROPEAN GANGSTAZ YEAHHH PZ
He is tremendously good to me as I have listened to him almost for 10 years but he is comin back with some new music which is really getting his name more known and is getting people to like him as a rapper and entertainer but there is lack in meaning and therefore nobody will look up to him as a role model.
He keeps it real an let's you knw he run the streets
Slim Thug is one of the best to come from H-Town, but lets not forget about the white boy Paul Wall
6 Comments
5
SPM
South Park Mexican, all politics aside, I think he was/is quite the lyricist. Created beats and lyrics really hardcore and original, I.E. "Graveyard", "Mexican Radio", "Mary Go Round", "I Must Be High", etc. As well as strongly helped build up the chopped and screwed scene of music (even though not all of us like C&S music, I include it because it was a style in music).

SPM was the inspiration to many struggling from the hood and pushing passed our "Limits" he not only had a flow that hit with the most powerful grace we could hear, he also dropped the heaviest of beats.

SPM also was a four-father and leader in Latino culture and a strong presence in the hearts of many southern and Latino American's.

SPM is one of two rappers (SPM, and Tupac) to give rise to a struggling American in the ghetto, not only in poverty and low classed, but handicapped with lung disease, and deafness. He gave rise to a young Houston man named Joshua S. from Maple Leaf who is now an Opera ...more
as I was learning english I was also learning about rap and I owe it to spm for introducing me to the rap and most of all to dj screw w the power moves
SPM is the realest from southpark screwtown
Spm would have to be one of the best rappers in houston hands down. As I was growing up in the same nieborhood as spm I was listening to him as a kid I was inspired. I am also stuck in some of the same situations as him and listening to what he hgas to say really helped me know what to do.
71 Comments
6
K-Rino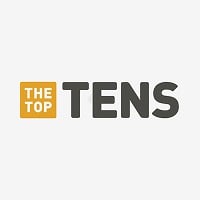 Chamillionaire should not be higher than Rino come on now - DaWyteNight
The best lyricist hands down the most underrated rapper in Houston not a rapper dead or alive can hold a candle to K-Rino 30 years in the game and still getting stronger every single album gotta love K-Rino for that timeless and priceless and the most humble dude you will ever meet
K-RINO is ahead of his time, deepest lyricist, unlimited creativity, good flows and good sound, strictly underground, no one has come close to match his unprecedented discography in the rap history.
Head and Leader of The South Park Coalition, Best Rapper and Lyricist for Years. SPC4Life!
9 Comments
7
DJ Screw
So six artists out of the top 10 are either direct results of the movement he started, or were actually artists that were on the first gray tapes themselves. Yes, it is a travesty that he is not in the top ten. We're talking about someone who deserves a Houston landmark for crying out loud!
Dude made chopped and screwed.. Come on.
For one dj screw should be number one cause without him this list wouldn't be here cause more than half of these rappers wouldn't have made it if it wasnt for him he's the one that brought them into the spotlight so yea this list is WACK! Yall need to know the roots of htown rap get sum knowlege in yo system!
Love Screw but I would consider him a producer/DJ much more than a rapper? - Erucu
16 Comments
8
SCARFACE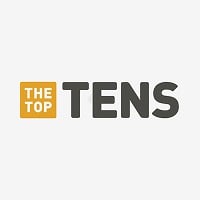 Brad Terrence Jordan, better known by his stage name Scarface, is an American rapper, music producer, and author.
Face Is The BEST RAPPER OF ALL TIME... PERIOD
Not even much of a question. Face is by far the best Houston rapper he is the best lyricist and he influenced all these guys and to have Chammillionaire and spm ahead of him is a disgrace. Now Z-Ro is good but please Face owns him to.
All real hip-hop fans vote for Scarface.
- Chris-1
Nothing but classic's... put the light on h town and Texas. great story teller
scarface paved the way 4 all the guys on this list. Respect the game. Facemob #1


29 Comments
9
CHAMILLIONAIRE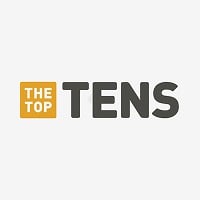 Hakeem Seriki, is an American rapper, entrepreneur, and investor from Houston, Texas, better known by his stage name Chamillionaire.
You should listen to his song hip-hop police, which features SLICK RICK
of all people. Name one Texas rapper that colllaberated with a rapper as good as Slick Rick.
They see me rolling they hatin - DarkBoi-X
I can't believe this can should be on top I know everybody says this that he's the most underrated rapper alive but he really is. Stay fresh cm
King Koopa is a beast on the Mic if you don't understand how good he truly is go listen to get ya mind correct and chamillionaire's greatest hits the of run c one. Even if the tip of my dick was ashy you misses would still harass me about doing the nasty mouth glassy looking like a swallow a mirror gotta brush my teeth with Windex to see my I ice no clearer- koopa
27 Comments
10
FAT PAT
one of the early h-town rap pioneers!
he is the best out of houston so is pimp c R.I.P
FAT PAT WAS THE BEST RAPPER THERE WAS SINCE HIM NO OTHER RAPPER HAS GONE HARDER THEN HE DID R.I.P. FAT PAT WE MISS YOU
FAT PAT SHOULD BE NUMBER 4 OR 5 BEHIND SCAREFACE AND KEKE!!!
6 Comments
The Contenders
11
LEVI CEV
Levi Cev is a gifted artist and performer. His diversified talent offers something for every age. Not to mention his lyrics is something one can relate to as they are about real life issues. He holds nothing back, keeps it real on and off the stage 100% and Never gives up. Can't wait to see him in the top 10 soon.
This is ridiculous... Levi Cev should be in the top 10... We need to wake up and start voting. Stop sleeping on good talent.
He's hot! Love his music.. I mean how did Mike Jones makes the top ten and he didn't...I know he colder than mike and a lot of these other rappers in the list
Breathe is a masterpiece I'm in love with it. Thought about suicide until I heard that song I had to just breathe thank you
22 Comments
12
Lil' Flip
The freestyle king. Sold the most, king of the south.
Not sure I would put flip at this rank... Candy freestyles and when the beef came out he's gangsta. Like his music to an extent, but there is way more talent on H Towns Underground scene in my opinion.
Lil flip done went platinum twice kids. only rapper out the H to do it. He came up with the og dj screw enough said. oh ya n the boy can freestyle for ever
be serious the cat is a beast by the way i bought his ablum 25 times
11 Comments
13 Dat Boy Grace
14
Lil' Keke
ke ke supposed to be up there at least top five or even top three yal trippn h town texas
YEA I GOTTA AGREE THE DON SHOULD BE NUMBER 2 AND THATS REAL
DAT BOY GO GET IT AT ANY COST

he is a legend on the mic top 5 better than number 5-8 - southsideallday
12 Comments
15
Big Mello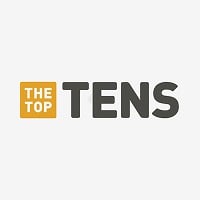 Curtis Donnell Davis, better known by his stage name Big Mello, was an American rapper from Houston, Texas.
Disrespectful to have him this low. Ain't no way Paul Wall, Chamilionaire, Slim Thug, Mike Jones and Kirko Bangz are better than Mello! - DaWyteNight
16
C-Note
"C-Note, quote unquote, that's what me and Fat Pat wrote! " C-Note's been doing it for a minute!
17
Big Mike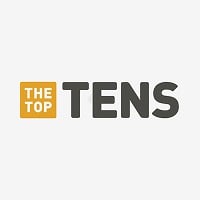 Doe from the N.O. the nation kno him outta South Park. A tru smooth lyricsist. That's the peter man.
18
Maxo Kream
Very new upcoming rapper but I feel he is going to be up there with z-ro his freestyles are the realest
19
BIG LOVE
Most underrated rapper in Houston! Big Love has been spitting flames since Representin' Real 1996 and is still on point! He was spitting lyrics when everyone else was screwed up, then he showed that was no problem when he was on Swisha House Northside 9!
Houston's Best Officially! Realer than every rapper in the top ten. Early H-town Rap Pioneer, President of the Nawfside!
"Sometimes" will always be on repeat... that song hit home
#C106
Mannnn! Big Love and D of Trinity Garden Cartel killed that WHAT A PLAYA WONT DO FOR YOU!
14 Comments
20
Chingo Bling
One of the best performers on stage! House Of Blue's Chingo Bling Show was sick mayn. House of Blues was sold out! I even started followin him on twitter @ChingoBling Definitely on
21 H.A.W.K.
22
Kirko Bangz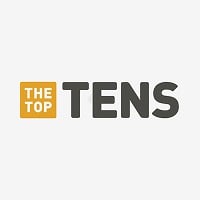 Kirk Jerel Randle (born August 20, 1989), better known by his stage name Kirko Bangz, is an American rapper, singer, songwriter and record producer signed to Atlantic Records. He is best known for his single, "Drank In My Cup" which was released in 2011 and peaked at number 28 on the US Billboard Hot ...read more.
Kirko Bangz is the best rapper coming from Houston Texas, he puts it all out there, here talking the truth, he's also the finnest rapper alive and I think he should come do more shows up in his home town " Houston "!
I really am like in love with his music and he is just awesome and knows what he is talking about, not like all the other rappers that just be cursing out their and not knowing what their saying!
Kirko is the next generation of tx rap he has made a original sound of his own but is easy to see where his roots came from,
Kirko is the best rapper ever there's never a time when I am not jamming to his songs
Kirk is the best all around in my opinion! Newcomer to many but he been on the scene!
11 Comments
23
DEVIN THE DUDE
AINT NO WAY SLIM THUG,MIKE JONES,PAUL WALL CLOSE TO DEVIN THE LEGEND,MANN YALL BOYS TRIPPIN
Just heard this new song by Devin called UFO's it's sick! The dude should be top 10 4sho
One of the realist hook men that I know know on any track! Beast mode he should be in the top ten
Devin WITHOUT A DOUBT deserves to be at the top of this list.
3 Comments
24
Mike Jones
There's just something about Mike Jones. When he broke in the mainstream, he seemed to be everywhere! We are still waiting for his revival...
I'm moving to Houston just because the environment and Mike Jones and Paul wall
I'm from South Houston and I have met lil flip I have been to Kappa beach party and I have smoked with Mike Jones. Who Mike Jones! He's a living legend! By the way I'm a white girl.
Who? - DaWyteNight
25
PAUL WALL
Love his music and really is a great person, Just real and down to earth. People's Champ
Amazing metaphor rapper, rocks his grills, hood legend, completely underrated
Walking legend. Master of metaphors and king of the parkin' lot. Definitely underestimated in the scene.
Should be listed in the top 5! Always representing Texas to the fullest. Got much love for Paul Wall. Love love love his music. You know with Paul wall, Any track he's on, it's going to be a hit!
8 Comments
26
Lucky Luciano
Lucky Luciano is the best rapper I jam to him in my ride everyday all day lucky the God
Coldest on the mic, hottest freestyler this Mexican wont be touched
Lucky go hard in the paint!
He's the best ever lived
6 Comments
27
Bino The Great
Sickest flows out of all these rappers. Like he said Bottom of the map, top of the game
Big ups to Bino! Keep doing' your thang. Bottom of the map, Top of the game!
My dude Bino gettin' it done, Much love Mothug
MO THUGS SOUTH... DOINg THEY DAMN THANG
1 Comment
28
BIG POKEY
pokey should at least 6 in the top 10. yall boys trippin
Line for line bar for bar can't nobody see this Mayan in the game str8 up
Mayne he's the best he can flow on anythng and his lyrics nobody can touch
29
J King
J king strive for success he go for whatever he put his mind to. He long sharing the game with others as he learn himself. I pray that you receive everything that you deserve and more. I really she him on top in the near future
Under rated and slept on
This young man has been working hard from day 1 and all his effort and hard work shows and shall soon pay off. I pray that all God has for you, you shall receive each and every blessing coming your way. Much love always lol bro
J king is a go getter what ever he put his heart to he make sure it is done he try to help out as many people as he can and make sure they have the same opportunity as him. He always show love weather it big are small he always keep it non fiction
27 Comments
30
J-Dawg
J dawg id one of the best artist in Houston and to have him as number 28 is wack he should be in the top ten, he's way better then lil flip.
Does J-Dawg have any children
Wow I can't believe j-dawg is right down here who's voting on these rappers have some respect.
Pay attention
4 Comments
31
Auto
My favorite song from Auto! BRING YOUR OWN BOTTLE Bridge] we are having a house party and everybody is bringing liquor.3xs) = photographers everywhere just in case you want to take a picture.1x) (Hook) You have to pay a fee, It's byob but the ladies are free from 1am to 3, you can bring your I'd but would not have to use it, we can smoke all we want so let's dance to the music, yo Jones feel me up.
Auto should be way higher on this list. Very talented artist/performer He's working on new project I heard a snippet one word sick!
I love too wacth Auto perform! And his music always have great vibes to it! If yall haven't heard his YouTube @auto94
Auto's new song No Justice, No Peace is a great record to me R.I.P. Mike Brown & Eric Garner
30 Comments
32
Big Moe
City Of Syrup Is to this day one of the greatest houston rap albums ever released. Moe put his heart into any track he touched, and made a deadly combination when paired with Z-ro or any other Houston artist for that matter.
Rip to my big because big Moe 1 of h town greats
33
Klondike Kat
Should of been in the top 10...no comment very taleted man
He deserve a grammy long time. His musical talent is on top of the game!
34
Dat Boi T
That boi t has good flow but he gets hated on too much just because screw didn't put him in the screwed up click himself, and because he's Mexican but he is good and stop hating!
He kills it out there! Plus he's not a hater he gives mad props when it's deserved. He's talented and I agree he puts in work!
Boi puts in work!
Keeps flow steady beats from the Houston screwd up
1 Comment
35
T Guy
Hands down one of the best rappers in Houston! He has a very distinctive sound and has been rapping for a long time! He should be top 10 for sure and when he gets the major deal he'll most likely take over the game!
T. Guy is the Best Rapper in Houston if you ask me. If he gets in the game "Houston we will have a problem" laugh out loud
You can know that a dope rapper is about to blow out just when you are hearing his new music and you just stay like... NO HE didn't! Best rapper in Houston, T-Gut honey!
Very lyrical with great stage presence and all the females like him and he has plenty twitter followers and over 10 music videos and about 6 mixtapes and is always out performing tryna display his talents!
6 Comments
36
Bigg Third
His Best of The Best cd live
Best underground rapper in Houston... End of discussion. Best of the Best is a classic. Real H-town music.
Get it big homie
Best of the best go hard Google that boy and Bigg Third is online tough Instagram and Twitter teambiggthird follow that boy #teamworkmakethedreamwork
1 Comment
37
Bigg Fatts
The best laugh out loud
38
GT Garza
Top 3 latin rapper hands down puts it down for Texas different type of flow spits nothing but heat future legend for houston and the south
GT garza is good but not that good to be number one I'm not a hater but there is better
Gt Garza go hard be jammin him way out here in the flatlands of west Texas
The best beside spm...
3 Comments
39
Mr. CAP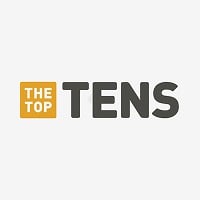 A poet, scientist, engineer, and educator blended together into his rap game! If you take the time to really listen to his lyrics you will see what I mean. He has been delivering crazy, dope rhymes with a lot of hard work and you can see that this is his passion! He is definitely a top 10!
If you're the sort of hip-hop junkie who gets most of your news from Instagram, it probably comes as no surprise to you that Wiz Khalifa's 'gram-handle is @mistercap. Lord knows the "We Dem Boyz" rapper has certainly gotten a lot of use out of the name, having used it to photo-journal endless Love & Hip-Hop-style drama with his on-again, off-again ex-wife, Amber Rose, who just so happens to be the Internet's favorite bald-headed beauty/booty, but if you're over the age of 25 and find all of that a tad confusing, you're not alone. But no one was more surprised to discover the online exploits of @mistercap than Mr. CAP, the local South Park Coalition rapper who has been using that name since Wiz was a zygote.
He been in the game for many years and even though his name didn't blow up he and his family did contribute to the Houston music scene.
One of the pioneers in the Houston rap game.
8 Comments
40 PAINKILLA
41 Short Dawg
42
Cal Wayne
#ghetto
The Realest
The hardest in the city hands down
The real MVP of the underground rep game
4 Comments
43
South Park Mexican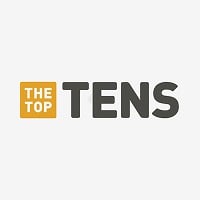 Every from the south gotta love spmex and the wholw dopehouse familia
THE BEST "G.O.A. T"
44 Marcus Manchild
45
C.W. THE FATMACK
C.E. O OF TRIPLE H ENT... HE don't WRITE NOTHING... ONE OF THE COLDEST UNDERRATED RAPPERS IN TEXAS! HE CAN BAR FOR BAR WITH ANY OF YOUR BEST KNOWN RAPPERS!
I think fatmack has the best grind in the city handsdown and his label is like a houston cash money on the rise very cool cat
46
Willie Dee
I think Willie D sounds the realest and makes the most sense and sounds the meanest!.
I agree. Willie D is better than Scarface. A lot of people ride face nuts because he had a better solo career. Face had better beats. But if you listen to any Geto Boys songs where Willie and Scarface are on a leveled playing field and they're rapping on the same tracks with the same producers, Willie D brought Scarface his lunch time and time again. Even Pimp C said he patterned his style off of Willie. Personally the only rapper in Houston I think can come close to Willie is Zro and even Ro don't go as hard.
Willie D is without a doubt better than anybody on this list including Scarface. Scarface is overrated. Yes he can flow and he makes some cool songs but I don't believe him. He's a buster. Willie D not only has a killer deliver and subject matter but he is one of the few who will actually put a foot up your a** if you get out of line.
47
Crime Boss
He is a great rapper from Texas I especially like the song fry it was the fist song I listened by him and now he's my second favorite rapper, my first is z-ro.
Love Crime Boss his sound is fresh!
One if the best rappers he need more publicity
His flow is the most mainstream no promotion and sold some of the most albums dropped number 4 on chatrts wit second album
48
Overtime
Houston's best rapper he can out rap anyone don't believe it battle him.
When it comes to Houston he got to be voted higher than this I'm a fan of music period rather it's rock rap or r&b but the minute I heard this guy I knew he is truly a artist and now I'm a fan check him out I heard him on soundcloud.com/kingjuke
Overtime is going to show the city real rap mixed with flamboyant swagger
This kid got something for real for real check out YouTube click Overtime 'Just Fly' also Overtime 'I ain't even lying'
26 Comments
49
Maserati Rick
Hardest in Houston... He part of the new H Town movement SouthBank M.S. G /A.W. E watch out for him
He got something. id say he showing Houston do got more to talk bout other than grills lean and swangers! Welcome New Houston
Cool dude
I've heard some of his music and he has a lot of passio in his deliver you can almost feel the authenticity in his ryhmes almost makes you cling to him instantly
1 Comment
50
LeCrae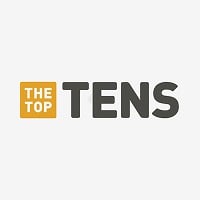 Lecrae Devaughn Moore, mononymously known as Lecrae, is an American Christian hip hop artist, songwriter, record producer and actor. He is also the co-founder of reach records.
Won a grammy this year. By far the best Houston rapper right now.
PSearch List
Related Lists

Best Whitney Houston Songs

Most Underrated Whitney Houston Songs

Best Sports Teams In Houston, TX

Top 10 Best Whitney Houston Albums

Best Houston Texans Of All Time
List Stats
4,000 votes
132 listings
11 years, 364 days old

Top Remixes (11)

1. Z-RO
2. Trae tha Truth
3. Pimp C

Kadelee76
1. Pimp C
2. Mike Jones
3. Big Moe

skearns615
1. K-Rino
2. Bun B
3. Dat Boy Grace

DaWyteNight
View All 11
Error Reporting
See a factual error in these listings? Report it
here
.