Ubisoft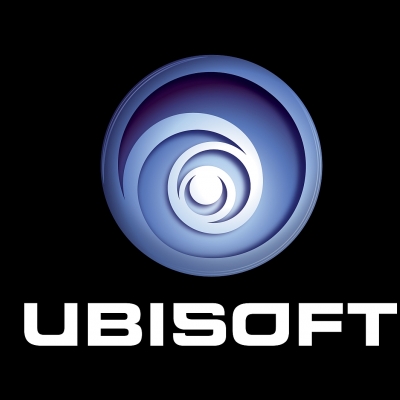 Uploaded by htoutlaws2012
Info
Ubisoft Entertainment SA is a French multinational video game developer and publisher, headquartered in Rennes, France.
Comments
Top
Popular
Newest
For the Ubisoft fans go to YouTube and visit Tom Clancy's Ghost Recon Wildlands and like the video, Tom Clancy's Ghost Recon Wildlands it realising in 12/31/2016 and also go and watch the trailer of For Honor it realising date is Unknown we only know its coming in 2016. Lets al Vote for Ubisoft because Ubisoft is a Great video game company better than Sega, EA, Valve, and RockStar Gaming Ubisoft had made:Assassins Creed Series, Far Cry Series, Splinter Cell series, Tom Clancy's Ghost Recon Wildlands (working progress), Tom Clancy's Rainbow Six Siege, Tom Clancy's The Division (enjoying the great game I am level 34), For Honor (Working Progress), The Crew and The Crew WildRun (enjoying this game also has a Big Big map recomended for car fans), Prince of Persia Series, Raymans Series, Hungry Shark Evolution and World, and Watch Dogs and one last note IMPORTANT "Tom Clancy's Ghost Recon Wildlands map is going to be bigger than the Crew's map so get ready with your assault Rifle)
I'm not a fan of ubisoft when it comes to far cry they cloned every games using different characters eras and places but the plots are the same and now a watch dogs 2 I'm not a sucker I gonna stick with Bethesda game studios
I think the ubisoft is the best it became a leading company by launching game like assassins creed series, far cry series, splinter cell series, watch dogs etc. It created all type of games like freeplay, army game, suspensive game I think it is best than any company
UBISOFT makes dozens of games that range from all ages. These include assassins creed, far cry, watch dogs, just dance, prince of Persian splinter cell, brothers in arms, the division and more.
Ubisoft Is The Best, And It Should Be Number 1, It Published The Most Awesome Games Of All Time Like Assassin's Creed, Far Cry, Ghost Recon, etc.
Ubisoft, in my opinion is the best game developing company in the world. I like Ubisoft for the Assassins Creed and Far Cry series.
WHAT. NO.7 THIS IS REALLY THE BEST JUST LOOK THE GAMES. Assassin's and far cry and splinter cell and ghost recon and division and so on.
Hi this game is amazing I like pie pie pie pie pie pie pie
Ubisoft makes wide open world games and even some pretty cool apps. They were a big part of my childhood and the smooth play on their games is incredible.
Ubisoft must be in Top 3 as I think the prince of Persia series, Assassins Creed Series are so Legendary that none of the other game developers have ever thought of, far cry series and One and Only,
TOM CLANSY: THE DIVISION which is going to release in 2016, this game is going to make the history in the gaming industry, going to break all the records ever been made, they have developed whole New York City in this game. Ubisoft make so extremely amazing games that it must be in top 3.
Ubisoft has been the pioneer of modern gaming now. With Assassin's Creed, Far Cry, Splinter Cell, and much more. It definitely deserves a higher place.
I love their creativity, and that's not just because of the great games, but because of their variety, distinction, creativity and awesome graphics.
Probably the best with the development of Assassin creed's series and the splinter cell was also awesome. Also, the inclusion of Rainbow Six and Watch dogs take the franchise to the next level.
Assassins creed. watch dogs. splinter cell.

Enough said
I would say that Ubisoft is both good and bad at the same time. They keep downgrading their games, but some of their games are still fun, like Rayman and Assassin's Creed Black Flag. - Mcgillacuddy
Assassins creed is epic, but Ubisoft made the Hungry Shark franchise, which are one of my favourite apps. Ubisoft should be second with Nintendo first.
Ubisoft should be at first position due to his Assassins creed series...It is awesome... I am fan of Ubisoft Games...
Assassins creed took the gaming industries to a new level. Ubisoft should be number 1
Assassin's Creed series is one of the most interesting game series in the world.
Ubisoft is beyond more than Far Cry and Assassin's Creed. They also release video games such as Imagine, Style Lab and Just Dance. - monsterhigh200
Ubisoft has been the best since I was just a child, the prince of persia series really got me into Ubisoft, then Assassin's Creed, they are simply the best.
I have played assassin creed and my big sister and dad. I love the game. It is a way to learn what the past was like for assistance.
Too bad the hungry shark games got ripped off by so many other games like angry shark or crazy shark
Fun games that are complete UBISOFT IS GREAT! --unlike ARK SURVIVAL or ELITE DANGEROUS where "lazy incomplete design" makes you do all the work!
For The Ubisoft fans go to YouTube and watch The trailer of The new game called "Tom Clancy's Ghost Recon Wildlands"
Related Lists
Top 10 Best Ubisoft Games
Top Ten Ubisoft Games with the Best Soundtrack
Best Ubisoft Games for PlayStation
Best Ubisoft Franchises