Top Ten Young Metal Guitarists
ShreddingCobra
The Top Ten
1
Synyster Gates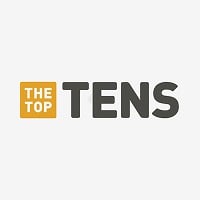 Brian Elwin Haner, Jr., better known by his stage name Synyster Gates or simply Syn, is an American musician, best known for being the lead guitarist and backing vocalist of the band Avenged Sevenfold.
his solos are amazing
he is in my favourite band and
amazing backup singer
his dad is papa gates who is an awesome guitarist
and he is just an amazing inspiration to me
Looks The Part..
Plays The Part..
Melody of Slash with The Speed of M. Angilo...
SYNYSTER!
Synyster gates my inspiration...!
Yep, he's truly amazing. :)
He deserves this spot, nobody better on this list. - UndisputedLunatic
V 362 Comments
2
JR Bareis
Well as we are JR's grandparents, you know how proud we are of him with his self taught gifted talent. He is an awesome young man who is so talented and gifted and also so humble. I know with this gift of playing he has a very bright future ahead of him in what ever he decides to do with it in his life. So very proud of him.
I have seen JR play live with Love and death and what struck me the most was how most of the time Head wasnt playing guitar, he turned the bulk of it over to JR. And he delivered the goods! When you consider a major rock star like Head hand picked this guy tells you how much skill the guy has! Check out the love and death CD and see for yourself!
JR's guitar skills blow my mind. Seeing him in concert and listening to the CD both get me pumped up and leave me speechless. He knows what he is doing for sure. Love and Death is one of my absolute favorite bands, and his amazing guitar skills are part of the reason!
This guy sucks and I mean sucks. This guy is a rhythm guitarist and absolutely has no right on this list. He's a clone of those loser bands from 2000 to 03 that made all the faces but lacked any talent so they just jumped around like nitwits. Produce solos convince me. GOOD Luck.
V 167 Comments
3
Gus G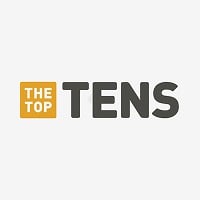 Konstantinos Karamitroudis also known as Gus G, born September 12, 1980 in Greece is a heavy metal guitarist. He currently plays with his band Firewind and Ozzy Osbourne
well I really like his guitar playing plus that ozzy would't choose a guy with poor skills... and I think that ozzy knows best;)
Not as good as Randy, but I guess he fits with Ozzy. I don't know why Randy isn't on here though - benhos
V 2 Comments
4
Alexi Laiho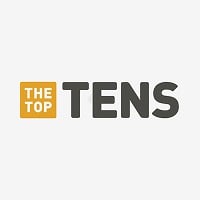 Alexi is very technically gifted, his guitar work is superb especially on early albums. On top he can play it all live with vocals on top which is pretty insane. In regards to syn (don't shoot me fans) but I think more people buy into his whole style and look, yes he looks the part but there are so so many better guitarist out there. Yes syn does sweep but their all standard shapes, nothing new.
He is talented as synyster gates, In fact he is better than syn. He is amazing guitar player even kirk hammet says that he is outstanding guitar player. I think he is more creative and faster than synyster gates.
I'm a huge fan of Syn gates but Alexi is probably the best guitarist in the world he plays all his amazing riffs while singing as well and his solos are just unbelievable
So sad Alexi was born in the who cares about guitarist generation. Outside of hardcore fans and people in the business no one cares. You can thank Nirvana for that. I hope someday Alexi will stop growling and shred more. Truly a rock star in a rap world. So sad.
V 10 Comments
5
Muhammed Sucimez
Best death metal guitarist ever
6
Brennan Dylan
His technique is amazing. And such passion when he plays. You'll hear from him real soon!
Wow war parade blew my brains all over the place. Finally some one takes the Millennial gay beats and gives them the attitude this rock less generation lacks. WOWWW brilliant.
.He is amazing to see live!
Very young guitar virtuoso - sounds like Yngwie, Steve Vai, Satriani.
In 2013 he won the LA Music Awards guitarist of the year.
7
Michael Padget
Greatest guitarist with fastest solos! Love the way he starts his solos. He has a great speed with skills! - rohitsingh
Bullet For My Valentine's guitarist. Really nice guitarist check out the solo of Begging for Mercy. - Violette
One of my favorite guitarists of all time. I put him on my top 5
Best works in army of noise👿
V 3 Comments
8
Oli Herbert
I ranked him slightly higher than Alexi Laiho due to his immense experience and expertise with music theory. Just do a search on Youtube to hear him explain the theory behind his solos. Mind = Blown.
All of his riffs are great and his solos... Wow. They are simple amazing for a few main reasons. One is that he shreds the solos like nothing. And they also seem really articulate and perfect
He looks like Jesus.
Listen to the solos from six, chiron, the air that I breathe and more.

V 3 Comments
9
Jacky Vincent
What are you waiting for? Get off of here and go listen to his work before you place a vote. Starting with "The Drug in Me is You" by Falling in Reverse all the way up to his most recent work with his new band, Cry Venom, and listen to their debut album "Vanquish the Demon." His work is a perfect blend of technicality and musicality. He creates masterpiece after masterpiece. I undoubtedly believe this young, guitar virtuoso will one day be dubbed a legend decades down the road. Only Jacky Vincent can top Jacky Vincent. Don't believe me? Go hear it for yourself.
Deserves more attention than 14 year olds who are sad that their mom never took them to Hot Topic
Uh he's a bad ass.
One of the best guitarist in the world.
V 4 Comments
10
Misha Mansoor
Its Misha Mansoor. He does a lot for developing the djenty sound being used by more and more bands today.
The Contenders
11
Tosin Abasi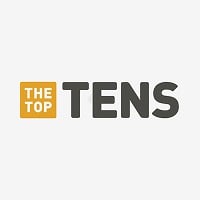 Why is Tosin not number 1, he is way better than many older players I have seen, and in my opinion one of the best of all time.
He could literally play circles around everybody else in this list.
12
Jinxx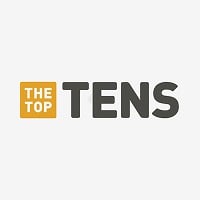 Jeremy Miles Ferguson, better known by the stage name Jinxx, is an American musician best known as the rhythm guitarist, violinist, cellist, pianist, lyricist, songwriter, composer and backing vocalist of American rock band Black Veil Brides.
Jinxx is a god. He is a master of guitar, violin, even piano. I watched him shred the hell out of that double neck and saw the face of god. BVB is very underrated and deserve much more praise from people other than the army of hormonal teenage girls in too much makeup. I hope one day more people see their genius.
Jinxx is beautiful, never let anyone else tell you otherwise. He has worked so hard to be where he is now. And despite the band, he also has a wife that he loves and cares for.
I Had a hard time between Jinxx and Jackie Vincent but Jinxx has always been my favorite of the two.
Hell yeah he's the best followed by Jackie Vincent and Jake.
V 3 Comments
13
Jason Richardson
He would destroy every single guitarist on the world.
He has a great picking articulation and much cleaner and faster than Syn.. Jason also play riffs over a complex time signature..
24 years old and shreds about everyone to the ground. His new Solo Album is sick!
Should be number 1 on this list
V 4 Comments
14
Steffen Kummerer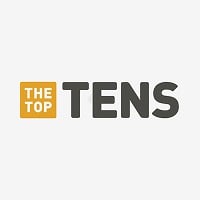 Steffen Kummerer (born June 1, 1985) is a German guitarist, multi-instrumentalist and producer. He is the leader, main songwriter, vocalist, and guitarist for the (technical) death metal band Obscura as well as the black metal band Thulcandra.
15 Mark Okubo
16
Matt Heafy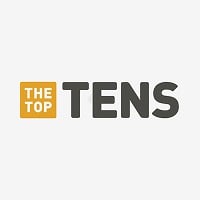 Matthew "Matt" Kiichi Heafy is a Japanese-American musician, best known as the lead vocalist and rhythm guitarist of the Orlando based Heavy Metal/Metalcore band Trivium.
Matt Heafy is defiantly an amazing Rhythm Guitarist. Matt Heafy's riffs always lay into the beat. Very technical and very unique guitarist. While everyone else is trying to rip into Sinister Gates they play two different styles of music and two different styles of guitar. Matt Heafy holds his ground with the best of rhythm guitarists.
An underrated guitarist. Synyster's good, but in terms of awesome rhythms singing and great solos, Matt Heafy's the bomb.
People with both impressive vocal and guitar skills are rare. Matt is one of them. Cheers to Matt.
Matt is really talented both as guitarist and a vocalist. I think he should not be no. 15
V 3 Comments
17
Jason Combs
Guitarist from Phinehas. This guy shreds.
18
Jake Bowen
Awesome composition and solos and the best scene attitude in metal.
19
Joe Duplantier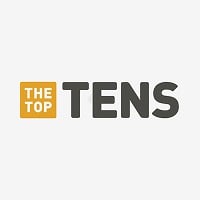 Joseph "Joe" Duplantier is a French musician best known as the guitarist and vocalist of metal band Gojira.
20
Jake Pitts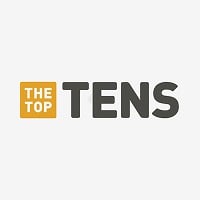 Jacob Mark "Jake" Pitts is an American musician and record producer best known as the lead guitarist of the rock band Black Veil Brides.
He's influenced by Synyster Gates and other Guitarists! How Jake Pitts plays his guitar is amazing! His solo are very good! I think Jake Pitts is good as Synyster Gates. Pitts has 28 years old and since he is younger than Synyster Gates I think, he deserves the 1st place in this Contest!
V 3 Comments
PSearch List
Recommended Lists
Related Lists

Top Ten Young Guitarists

Best Metal Guitarists

Greatest Thrash Metal Lead-Guitarists

Best Modern Metal Guitarists
List Stats
4,000 votes
55 listings
8 years, 134 days old

Top Remixes (6)

1. Synyster Gates
2. Justin Olmstead
3. Mike Hranica
AlessiaSyn

1. Synyster Gates
2. Jacky Vincent
3. Michael Padget
coderz2103

1. Synyster Gates
2. Michael Padget
3. Matt Heafy
syauqi08
View All 6
Posts
Error Reporting
See a factual error in these listings? Report it
here
.