Top 10 TV Shows Kids Shouldn't Watch
egnomac
The Top Ten
1
South Park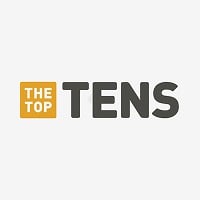 South Park is an American adult animated sitcom created by Trey Parker and Matt Stone for the Comedy Central television network. The show is about four boys, who are Stan Marsh, Kyle Broflovski, Eric Cartman, and Kenny McCormick, and their adventures in South Park, Colorado.
I love this show, but sadly it's not for kids. The characters are adorable looking but it has too much swearing and inappropriate adult humour.
What about steve irwin in the satan birthday episode? No little kid should ever be influenced by that kind of bad behavior. in fact, no one should ever be influenced by it either.
There's one episode where they remember themselves back in pre-school and they start a fire and their pre-school teacher accidentally gets set on fire. that scene used to scare me so much as a kid.
When I was little my grandma used to tape this show for me and my brother. I think it was because she classified it as a cartoon and thought it would be for kids but she actually had no idea what went on in the episodes. So we watched every episode she taped and never told her until we were older. She just shrugged and went "Oops! " Lol good ol' cheeky gran. - NerdBunny
V 17 Comments
2
Family Guy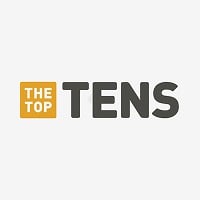 Family Guy is an American adult animated sitcom created by Seth MacFarlane for the Fox Broadcasting Company. The series centers on the Griffins, a family consisting of parents Peter (Idiotic Dad) and Lois (Nagging Wife), their children Meg (Socially Awkward Daughter) Chris (Idiotic Son), and Stewie ...read more.
I'm 9 I like it. I read in most cartoon news papers 10 is the recommended age
Is this an adult cartoon?
Remember kids! Family Guy is a disgusting cartoon.
There's one character who's a pedophile, yet nobody does anything about it. - egnomac
V 5 Comments
3
American Dad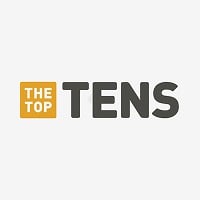 American Dad! is an American adult animated sitcom created by Seth MacFarlane, Mike Barker, and Matt Weitzman for the Fox Broadcasting Company.
Do I really need to say much about this show?
4
Robot Chicken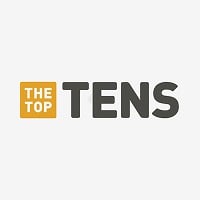 Robot Chicken is an American stop motion sketch comedy television series, created and executive produced by Seth Green and Matthew Senreich along with co-head writers Douglas Goldstein and Tom Root for Adult Swim.
*way to violent for kids*
NEVER EVER EVER should you let anybody under 18 watch this show. There's all kinds of sex scenes, violence, EXTREME LANGUAGE, countless things that makes this 5000 times worse than South Park. - InsaneMontyZT
I love this show. But still, kids shouldn't watch. - Fireboy
How could this not be number one because it's so disturbing and disgusting keep voting guys I don't know why south park is here - Datoneanimeperson
V 2 Comments
5
Drawn Together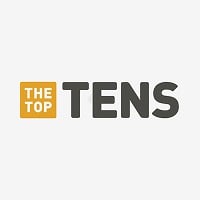 Drawn Together is an American adult animated sitcom which ran on Comedy Central from October 27, 2004 to November 14, 2007. The series was created by Dave Jeser and Matt Silverstein, and uses a sitcom format with a TV reality show setting.
Extremely violent, homosexuality and foul language. Way too inappropriate for kids making me dislike this show, due to the amount of gore and sex it has.
It may be about cartoons but its absolutely not for kids, there a lot of sexual content, foul language, homosexuality and its incredibly violent. - egnomac
Homosexuality isn't inappropriate you homophobe.
Only when it goes way over the top and just in your face all the time. - egnomac
This show makes South Park look like Sesame Street,even South Park does not does not show these kind of things in a way Drawn together does
V 3 Comments
6
Big Brother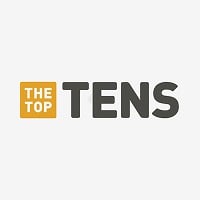 Big Brother is a reality game show franchise created by John de Mol, originally broadcast in the Netherlands and subsequently syndicated internationally.
Celebrity big brother is good and it's not as bad as others on this list
Needs to be number 1 - BigBrotherSucks
My 7 Year Old brother watches this show - Watchmojo
Why should you show your kids this - BigBrotherSucks
7
Fanboy and Chum Chum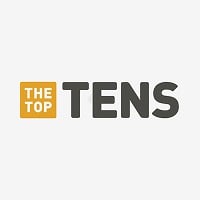 Fanboy & Chum Chum is an American 3D CGI animated television series created by Eric Robles for Nickelodeon. It is based on Fanboy, an animated short created by Robles for Nicktoons and Frederator Studios, which was broadcast August 14, 2009 to July 12, 2014 on Random! Cartoons. The series was first ...read more.
Those two wear their underwear outside their pants, they look retarded, the animation is retarded, this is my 2nd least favourite show, and Nickelodeon shouldn't of aired that crap
This show is full of high characters, there's no plot and it 's for retards.
Those two act like 2 year olds, wait, they are dumber than a 2 year old,
8
Beavis & Butt-Head
I wanted to watch it when I was little but I wasn't allowed.
Its funny, but sexist
9
The Walking Dead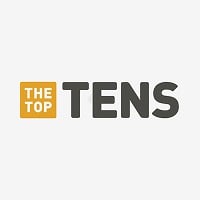 The Walking Dead is an American horror drama television series developed by Frank Darabont, based on the comic book series of the same name by Robert Kirkman, Tony Moore, and Charlie Adlard . Andrew Lincoln plays the show's lead character, sheriff's deputy Rick Grimes, who awakens from a coma discovering ...read more.
The zombies look so real man!
My dad was watching it so I sneaked and watched it. I wish I hadn't because I was only five and terrified to even go near a window at night. - NightJinx
10
Breadwinners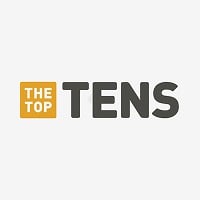 Breadwinners is a 2014 animated comedy television series produced by Nickelodeon. It is about the adventures of SwaySway and Buhdeuce, two ducks who drive in a rocket van delivering bread to their customers.
Ugh. I hate this show. I don't get how this is even a kids show at all and also it has twerking
This show shouldn't have even aired on Nickelodeon because there are butt moves.
I can understand South Park because it's an extremely graphic show, but it has intelligence. Breadwinners, however, should be in the top five because it can make kids under 6 lose brain cells. Thank you, Nickelodeon for cancelling it! You've done the world a favor!
This is a bad show. Why do people on Nickelodeon air a lot of bad shows such as this one, Harvey Beaks, and more cartoons.
V 2 Comments
The Contenders
11
Fugget About It
Def should be on the list should be #1
12
SpongeBob SquarePants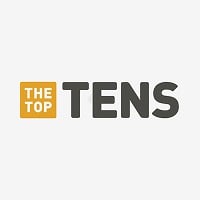 SpongeBob SquarePants is an American animated television series created by marine biologist and animator the late Stephen Hillenburg for Nickelodeon. SpongeBob is currently the most popular show on Nickelodeon, as well as the longest running show, running for 19 years, and is beginning its 11th season. ...read more.
I went through this whole list and here are the items that should be taken off

1.SpongeBob SquarePants
I Watched SpongeBob Since I Was 4, Then It Became My Favorite Cartoon (And It Still Is) I Will Love SpongeBob No Matter What So What If You don't Like Seasons 4-9 Its Still SpongeBob And It Will Always Be SpongeBob And This Goes For The People Who Belive That The Old SpongeBob IS A Different World Than The New One (i'm Talking To You Vailskibum94) I Hardly Doubt That Vailskibum94 Would See This But If You Do Vailskibum94 Than That Theory Is Horrible, SpongeBob Has Always Been For Kids And Yet This Is Higher Than American Dad And American Horror Story

2. Dora
Why Do People Hate On Shows For Little Kids that's Way To Immature, I Act Immature But Not This Immature

3.Star Vs The Forces Of Evil
Lets Go More Into The Cartoon Fandom I'm Talking About The Ones That Hate On Kids Shows And Say That A Really Good Kids Show Is Not A Kids Show, Why Star though I ...more
It has no violence s-al contract or swearing in this show
I was never allowed to watch Spongebob as a kid - NightJinx
Kids under 6 shouldn't watch because it can cause learning problems
V 17 Comments
13 The Osbournes
14
Jackass
Jackass is hilarious, but some kids ignore the disclaimer and try the stunts at home.
15
American Horror Story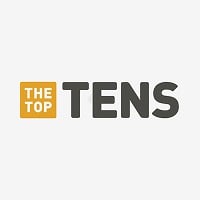 American Horror Story is an American anthology horror television series created by Ryan Murphy and Brad Falchuk.
Guys lets keep it real, stick with inappropriate T.V. shows that kids probably are allowed to watch. because I'm pretty sure you wouldn't let your kid watch a horror show. Or south park
It's not scary but: sex scenes, sex scenes everywhere the entire series is a porno - ToptenPizza
Stupid kids in my class have watched this
Its obvious that kids should not watch it look at the title
16
Sanjay and Craig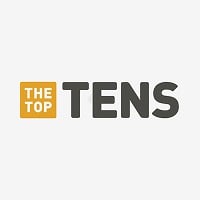 Sanjay and Craig is an American animated television series produced by Nickelodeon. The show is about a 12-year-old boy named Sanjay Patel who owns a talking pet snake named Craig. It ran from May 25th, 2013 to July 29th, 2016.
Too many butt jokes
Very inappropriate show for kids, it's basically the new Ren & Stimpy.
I don't want this show but I know this is gross so this should be higher.
I love this show it's the best show in the world ~10 year old girl
17
Barney & Friends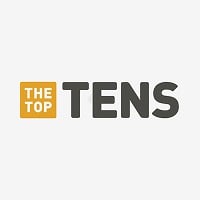 Barney & Friends is an American children's television series aimed at children from ages 1 to 8, created by Sheryl Leach and produced by HIT Entertainment. It premiered on PBS on April 6, 1992. The series features the title character Barney, a purple anthropomorphic tyrannosaurus rex who conveys educational ...read more.
Barney is not a pedo. Max (grown up character) from The Tweenies is.
So scary O-O - NightJinx
18 Voltron
19
Happy Tree Friends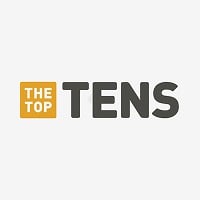 Happy Tree Friends is an adult animated flash series created and developed by Aubrey Ankrum, Rhode Montijo, Kenn Navarro and Warren Graff for Mondo Media.
I like this show but seriously don't let the cute looking characters fool you. It's got lots and lots of graphic violence, blood and gore and it's about animals killing eachother
I watched the whole series on Netflix, and I'm 12! I loved the series, and was introduced to it in the summer of 2016 by my older cousin Amani, who showed us an episode of it. I soon watched it on Netflix a couple months later, and then, when I asked mom about something, and to search it up on her phone, I fogot to exit the happy tree friends Wikipedia, and she found my bloody little secret. She didn't get mad at me, but was surprised to see that I was watching gorey cartoons. Now, I frequently draw gore in my art.( I'm still 12 ) - IceFoxPlayz
Gore, gore, blood, blood and guts everywhere. - PolishDude
Why is this only at 82? It looks like a kid show, but looking a little bit closer, you will see how bad it is for kids. It's way too bloody!
V 5 Comments
20
MAD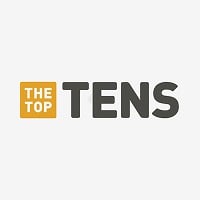 That is creepy and it is 10 times worse then power puff girls (2016)
21
Celebrity Deathmatch
Most kids won't know who any of these celebrities R. I mean, what little kid is gonna watch garth brooks beat the crap out of marilyn manson?
22
Game of Thrones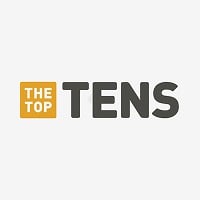 Game of Thrones is an American fantasy drama television series created by David Benioff and D. B. Weiss. It is an adaptation of A Song of Ice and Fire, George R. R. Martin's series of fantasy novels, the first of which is titled A Game of Thrones.
Kids should never watch this
At least its on HBO, and not everyone has HBO.
Kids don't watch this anyway...
This show has more bad content than most of the shows on this list. There's full frontal male and female nudity, graphic violence, very graphic and realistic sex scenes, Strong language, rape, torture and incest. Nothing kids should see unless they are at least 18.
23
Henry Danger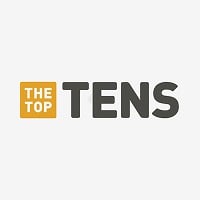 Henry Danger is an American superhero sitcom television series airing on Nickelodeon. The series was created by Dan Schneider and Dana Olsen. The series revolves around a 13-year-old boy who becomes the sidekick of a local superhero. On March 2, 2017, Nickelodeon announced that a new animated series, ...read more.
No curse words
No language innapproiate
But can have some fighting scense but not innapproaite - lol2016
24
Victorious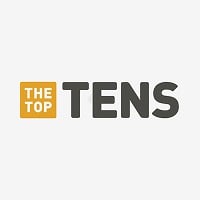 Victorious is an American sitcom created by Dan Schneider that originally aired on Nickelodeon from March 27, 2010 through February 2, 2013 . The series revolves around aspiring singer Tori Vega, a teenager who attends a performing arts high school called Hollywood Arts High School, after taking her ...read more.
Tori told managers to shoot an arrow and it accidentally went right through a woman's hand.
My 6 years old sister watches it, she says that it's so much better than My Little Pony
Victorious is so funny. Why can kids not watch it? Some parts are educational.
Why is this ahead of Game of Thrones? - BeatlesFan1964
25
6teen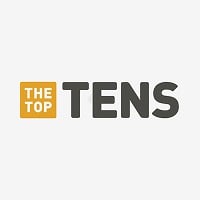 This is actually really inappropriate. - Turkeyasylum
Yep definitely not for kids... - ItsDaWorldOfSNuGGLEZ
26
The X-Files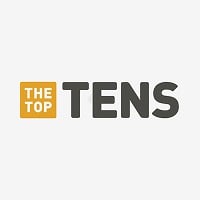 The X-Files is an American science fiction drama television series created by Chris Carter. The original television series aired from September 10, 1993, to May 19, 2002, on Fox.
27
WWE RAW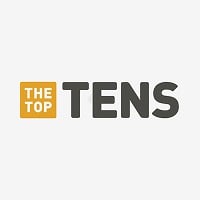 WWE Raw, also known as Monday Night Raw or simply Raw, is a professional wrestling television program that currently airs live on Monday evenings at 8 pm EST on the USA Network in the United States. The Biggest Stars are Roman Reigns, Alexa Bliss, TJ Perkins, Sasha Banks, The Miz, Bayley, Dean Ambrose, ...read more.
If we are talking about the Attitude Era or the Ruthless Aggression Era, then kids shouldn't watch - RickyReeves
WWE is good. I admit that there is a lot of violence at certain times but why kids should be allowed to watch what they want to unless its upsetting
xx
WWE had way more viewers back in the attitude era and ruthless aggression,can you imagine with the way technology is how bigger would WWE be,with T.V.-14.
28
The Ren & Stimpy Show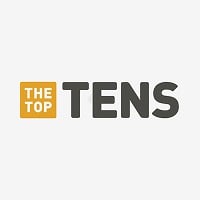 The Ren & Stimpy Show, often simply referred to as Ren & Stimpy, is an American animated television series created by John Kricfalusi for Nickelodeon.
I love ren and stimpy but it's very dark for a kids show and also do NOT watch the adult party cartoon remake. It will give you nightmares.
The creators din't want to create an educational series. This is what bothered Nickelodeon at that time. Ren and stimpy was controversial for it's toilet humor, sexual innuendo, harsh language, and violence. Stimpy is often the punching bag of ren and ren gets so angry that he is often depicted as a psychopath. There are lots of poop jokes, butt jokes, snot jokes, aggressive language, and abuse. They've even shown blood on here once (episode ren's pecs)! So yeah, don't show this show to your younger kids. I don't know why it was even on Nickelodeon in the first place.

And remember people! This is only my opinion and if you disagree with me fine. Just please don't get angry at me for it.
Remember the near end of the episode mad dog hoek where one of the lout brothers stars screaming and swearing revenge against ren and stimpy? Yeah I don't know about you but the way he described how they will get their revenge was just creepy. especially if they know where their parents live.
And the louts didn't even lose the match. ren and stimpy barely even laid scars on them. they were just squished into pancakes by the louts.

Don't show your kids this cartoon. especially on how disturbing the louts swore revenge at the end.
Also at the end of mad dog hoek, stimpy was even more terrifying! And he wasn't even swearing revenge or saying anything creepy. I wouldn't let my kids watch this show.
V 5 Comments
29
The Batchelor
This show has way too much sex scenes. By the way, there's no T in Bachelor.
No child of any age should EVER watch this.
30
Harvey Beaks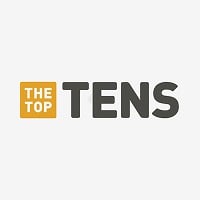 Harvey Beaks is an American animated television series created by C.H. Greenblatt for Nickelodeon. Originally announced to premiere on March 29, 2015, the series instead premiered on March 28, 2015 following the 2015 Kids' Choice Awards.
Go poop yourself you smelly fish!
I watched this show once because I was bored, and it's so gross! This is a bad influence for kids, and this should stop airing on Nickelodeon.
A good cartoon until butt jokes came in, now it's bad for kids. - nelsonerico6
I LOVE IT SO MUCH, FOO IS NOT A BAD CHARACTER, HE IS SO FUNNY!
31
Regular Show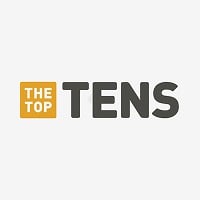 Regular Show is an American animated television series created by J. G. Quintel for Cartoon Network that premiered on September 6, 2010. The series revolves around the lives of two friends, a blue jay named Mordecai and a raccoon named Rigby—both employed as groundskeepers at a local park.
The show is targeted towards older kids (8-12), teens and adults. - EDP2000
"How in the H are we gonna fix this S"
I'm Surprised This Show Hasn't Been Moved To Adult Swim Yet.
We used to have it on Netflix, but this was when it started out.Then when we watched one of the newest Regular Shows, we actually had to turn it off because we had toddlers in the room and we actually thought it was going downhill
V 3 Comments
32
My Little Pony: Friendship is Magic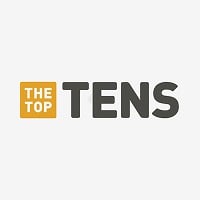 My Little Pony: Friendship Is Magic is a children's animated fantasy television series developed by Lauren Faust, produced by Hasbro Studios and DHX Media Vancouver . Despite the target demographic of young girls, Friendship Is Magic has also gained a large following of older viewers, mainly young and ...read more.
It's impossible to stop this show. Most like it as much as I do. And all haters are just feeling jealous of the show's popularity. What offensive material is in this show? Nothing, anything is just toned down.
This show is horrible and there is no way someone can convince me to like it. Try but you just can't. Its impossible. - cosmo
Why shouldn't kids watch this? - NightJinx
It's For Kids So Does It Still Count?
V 14 Comments
33
Breaking Bad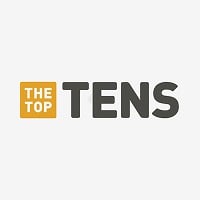 Breaking Bad is an American crime drama television series created and produced by Vince Gilligan. The show originally aired on the AMC network for five seasons, from January 20, 2008, to September 29, 2013.
Walter White
34
Archer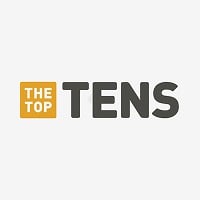 This should be in the top five!
35
Criminal Minds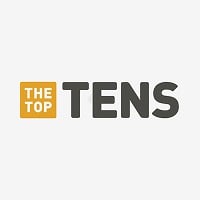 Criminal Minds is an American police procedural crime drama television series created by Jeff Davis, and is the original show in the Criminal Minds franchise.
My mom likes it
Is this about T.V.-14 shows (which I can watch) or T.V.-MA shows? (which I cannot watch) - Croy987
36
Gravity Falls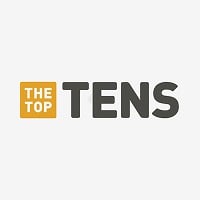 Gravity Falls is an American animated television series produced by Disney Television Animation that first aired on Disney Channel, and then on Disney XD from June 15, 2012 to February 15, 2016. The series follows the adventures of Dipper Pines and his twin sister Mabel in the fictional town of Gravity ...read more.
Should not be on list I love this show
I don't know how this show was made but I think an illuminati worshiper used hypnosis to make Disney to air it
It's illuminati
GET THIS OFF THE LIST NOW!
37
Boku No Pico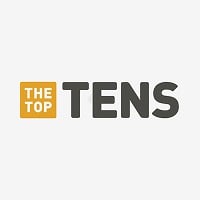 Boku no Pico is an anime series of three OVA episodes created by Katsuhiko Takayama. It was released to DVD on September 17, 2006.
Don't watch this, even if you're an adult 0-0
Why is this number 40, it should be number 1
It gives kids horrid message
This should be number 1
38
The Amazing World of Gumball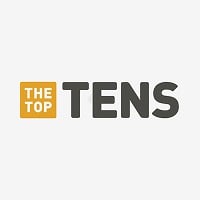 The Amazing World of Gumball is a British-Australian-German-American-Irish children's animated television series created by Ben Bocquelet for Cartoon Network.
It is cartoon networks best show! Too bad it is getting cancelled soon.
I love it
39
Jersey Shore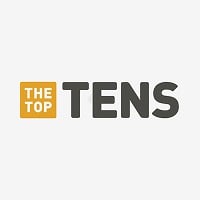 Jersey Shore is an American reality television series which ran on MTV from December 3, 2009 to December 20, 2012 in the United States.
See Common Sense Media's rating to know it isn't for kids!
This shouldn't be viewed by adults either.
It teaches kids to be bullies!
Don't expose this level of stupidity to your four yr old boy or girl, trust me. - KingFab
V 1 Comment
40
Goosebumps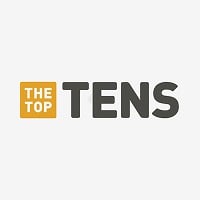 Goosebumps is a Canadian-American horror anthology television series based on R. L. Stine's best-selling Goosebumps book series.
Unless kids watch the BBC censored ones.
Scary. I AGREE!
41
Mr. Meaty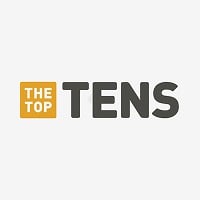 Mr. Meaty is a Canadian-American television series created by Jamie Shannon and Jason Hopley. The show centers on two lazy teenage boys named Josh Redgrove and Parker Dinkleman, who work at a fast food restaurant.
Way too scary for kids. It causes nightmares.
42
Rabbids Invasion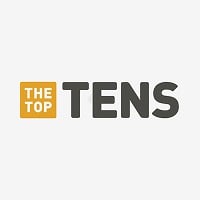 Rabbids Invasion (French: Les Lapins Crétins : Invasion) is a French/American animated television series which premiered on August 3, 2013, on Nickelodeon. The series began airing on Nicktoons during its second season in late 2015. On June 23, 2017, the series finale ended during its third season. ...read more.
This is totally retarded
43
Pokemon
Watch the BANNED episode "Beauty And The Beach" and you'll see why this SHOW IS ON THE LIST.
I don't understand whats inappropriate about Pokemon
Um no. Just no. This show shouldn't be on here though it's more for kids 7 and up. - RiverClanRocks
What the heck is bad about Pokemon
V 4 Comments
44
The Cleveland Show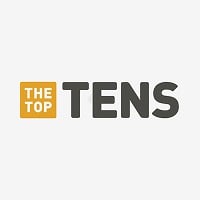 The Cleveland Show is an American adult animated sitcom created by Seth MacFarlane, Richard Appel, and Mike Henry for the Fox Broadcasting Company as a spin-off of Family Guy.
Stop putting obvious ones on the list - Amaimon
45
The Grim Adventures of Billy and Mandy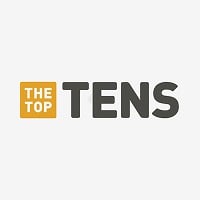 The Grim Adventures of Billy & Mandy (also known as Billy & Mandy) is an American animated television series created by Maxwell Atoms for Cartoon Network, and is the 14th of the network's Cartoon Cartoons (albeit namely when it was part of Grim & Evil; the show is considered separate from Cartoon Cartoons ...read more.
It's morbid, but in a good way. They also occasionally put in a small gore scene whenever they can. - IceFoxPlayz
It's scary is not ent for kida
46
Bob's Burgers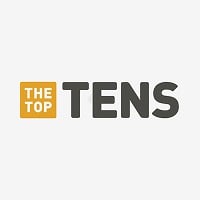 Bob's Burgers is an American animated sitcom created by Loren Bouchard for The Fox Broadcasting Company. It premiered on January 9, 2011 and is still running as of 2017.
Mmm... Depends on the episode. - LordDovahkiin
47
Secret Mountain Fort Awesome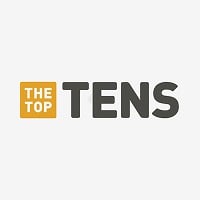 Secret Mountain Fort Awesome is an American animated television series created by Peter Browngardt that debuted in 2011 on Cartoon Network. The show revolves around a fraternity of five monsters who unleash wild stunts upon the public from their eponymous mountain fort. The show is loosely based on ...read more.
48 My Super Sweet 16
49
Adventure Time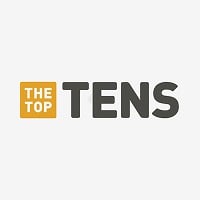 Adventure Time is an American animated television series created by Pendleton Ward for Cartoon Network. The series follows the adventures of a boy named Finn (voiced by Jeremy Shada) and his best friend and adoptive brother Jake (voiced by John DiMaggio)—a dog with the magical power to change shape ...read more.
Even when I was 13 I knew this show wasn't appropriate for kids. it has really weird close up shots and dialogue that goes like this "did you see how that guy's bowtie looked like a bra? " why are they even playing this stuff on Cartoon Network?!
Adventure time is beautiful! I fell in love with marcy
Yeah this show has too much romance (which is bad because it teaches kids to love)
50
The Boondocks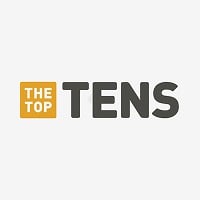 Cantankerous Robert "Granddad" Freeman is the legal guardian of his grandsons, 10-year-old revolutionary Huey and 8-year-old Riley, a product of contemporary rap culture. After moving the family from Chicago's South Side to the safety of suburban Woodcrest -- aka the boondocks -- Granddad hopes to ignore ...read more.
PSearch List
Related Lists

Top 10 Movies Kids Shouldn't Watch
Top 10 YouTube Channels Kids Shouldn't Watch
Top Ten YouTube Series Kids Shouldn't Watch

Top Ten Shows That You Shouldn't Watch With Your Parents
List Stats
400 votes
144 listings
4 years, 284 days old

Top Remixes (9)
1. American Horror Story
2. South Park
3. The Walking Dead
BlueDiamondFromNowhere
1. Big Brother
2. South Park
3. Family Guy
BigBrotherSucks
1. Barney & Friends
2. Beavis & Butt-Head
3. Breadwinners
BoyGenius234
View All 9
Error Reporting
See a factual error in these listings? Report it
here
.