Top 10 Underground Christian Rap Artists
This list contains christian artists that are up and coming that have some AMAZING music.

1 PLM

These guys are so underrated, some of their best tracks include "Right Up", "Motivate", "Pull Up', and "Flawless"

This Rap trio is amazing! They have almost no listeners but they got fire music and deserve more listeners. Listening to their lyrics, you can hear references to christian life and God. But just casual listeners may not catch it quite as good.

I love "relations" by them

PLM hands down!

2 1k Phew

Bro, this guys music is fire and lit, he might have like 1 or 2 songs you don't like but his music is tight.

This guys music it tight

He is one of my musical idol

This is tight

3 Deraj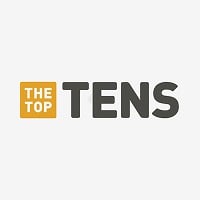 Deraj is simply an amazing CHH artist that very few people have gotten to know. He just released his new EP "Goodish" and it's simply more than just "Good". Having songs like "Unperfect" and "Go Off" featuring Fernie of Social Club Misfits and Chris Batson, he showcases his lyrical skill with other CHH artist on his amazing project.

He is very versatile in his choice of musical productions in his projects, which can grab the attention of his listeners in many markets.

With him joining the Rapzilla tour alongside known CHH artists such as (Canon and Aaron Cole), it looks like he won't be the underdog for very long. - Christwarrior
4
Surf Gvng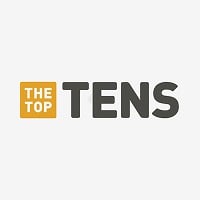 Too bad that they're both solo now
These boys make a great rap duo
Surf Gvng has been on the rise for a few years, and have some heavy hitters such as "I'm God", "Cranberry Sauce", and one of their newest "Forever".

They have been featured on rapzilla's christian rap playlist numerous times. Wolf and Geek of Surf Gvng are definitely two annointed men of christ that have a message that the world needs to hear. - Christwarrior
Surf Gvng is a sweet CHH duo. They even said they aren't ashamed to be Christian in a Rapzilla interview. There's no doubting these guys
5
Phil Derihl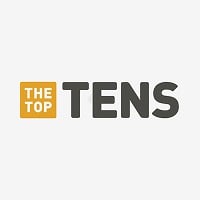 Turned on the first song I seen by him, and it literally made my heart jump within me how smooth this guy is and how he is talking about God the Father in His life while motivating his listeners
Phil Derihl seemingly came out of nowhere in the CHH world. He appears to be a new comer as he just released his debut EP "Destiny". His EP is amazing from start to finish, and is very convincing that he is one to look out for.

His brand new single "Sound Like a Win" seems to be breaking the barrier between the streets and the church. - Christwarrior
6
Benjah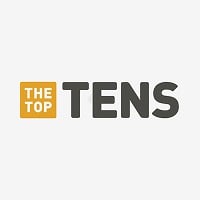 Benjah is one the best motivators in the CHH game! With songs like "Never Quit" that went viral in 2016 with well over 5M views and "We Will Rise" featuring Derek Minor, he is definitely a contender for a top ten CHH artist debate.

Florida native Benjah has been grinding for a few years in the CHH market and by the looks of it, all of his efforts seem to be paying off very well. Expect to see him in cities near you. - Christwarrior
7
Social Club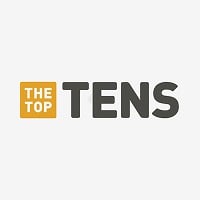 Social Club Misfits, known as Social Club from 2012 until 2016, is a Christian hip hop duo from Miami, Florida made up of rappers FERN and Marty Mar.
yep!
From Misfits all the way to Misadventures of Fern and Marty, these two are like Shaq and Kobe in their prime. They most definitely have some heavy hitters such as "Dive" one of their latest releases featuring Beam, which racked up well over 150k views on youtube.

These guys bring their peculiar personalities to the studio and to the stage. They are a charismatic duo that shine light on christianity with funny style skits and comedy incorporated in their music. - Christwarrior
8
Stevie Valentine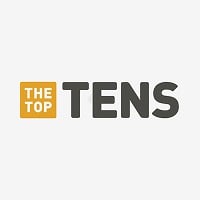 Stevie Valentine, a UK native seems to making his mark in the US slowly, but surely. This guy is so annointed and it is very evident in his lyrics. With songs like "No Way" and "I Know", he declares his love for christ in every bar.

If Stevie continues to glorify God the way that he does with the selection of musical productions that he showcased in his previous releases, he is surely going to rise to the top along the likes of Lecrae. - Christwarrior
9
Parris Chariz
A wee bit edgy to play in front of your mom but he's pretty snazzy.
He's been on the rise for the past couple years
Sorta iffy about this guy. Don't think he's bringing much of a message for CHH
10 Shiwan
The Contenders
11
Phillip Krout
A very exclusive individual in CHH world. With only sharing his music with a few, those who were present are certain that they are among one of the best kept secret. The world has yet to hear what this annointed CHH artist has to bring. - Christwarrior
12
T-Bone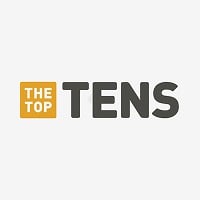 T-Bone is definitely one to watch out for in the CHH world. With his song "Thief in The Night" which racked up thousands of views on youtube, portrays the life is once lived and how he overcame his old self.

T-Bone has a soulful hip hop sound that many hip hop lovers would appreciate. - Christwarrior
13
Jarry Manna
This man puts out a lot of music, my favorite album by him is "Legends of Lotus Waver 2"
You need to check this guy out. He's a bit hit and miss but Shinobi thoughts and Shinobi Thoughts 2 are sooo good.
14
Manafest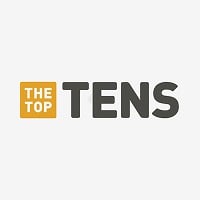 Christopher Scott Greenwood, better known by his stage name Manafest, is a Canadian Christian rapper and rock artist from Pickering, Ontario.
Manafest is definitely a contender for the most versatile CHH Groups. They bring a rock feel to a lot of their music and can also give you a hip hop feel as well. They have most definitely made a name for themselves pretty recently and have easily racked up a million in views on social media.

They make some of the most uplifting music in the CHH game that can identify with many individuals all over the world. - Christwarrior
15
GRITS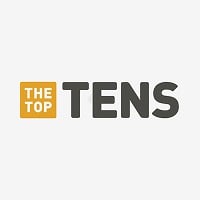 Grits, is a Christian hip hop group from Nashville, Tennessee. Their name is an acronym, which stands for "Grammatical Revolution In The Spirit." GRITS is made up of Stacey "Coffee" Jones and Teron "Bonafide" Carter, both of whom were DC Talk dancers.
Grits are a dynamic duo in the CHH world. They are truly two that have a story to tell and a message needed to reach the masses.

Their song "Seize The Day" is a soulful hip hop song that encourages and is definitely a "feel good" song. - Christwarrior
16 Zach Banes
17 Charlie Powers
18 Xay Hill
BAdd New Item