Top Ten Weirdest Kids Shows
RalphBob
The Top Ten
1
Green Screen Adventures
I've never heard of any of these shows. - nintendofan126
I actually had the misfortune of watching this. - RalphBob
2
Balao Magico (Magic Balloon)
I have never heard of any of these shows in the top ten. - RockFashionista
The same show that the horrid abomination Fofao was in!
3
Weinerville
The name of the show is the weirdest part. (Even though I have never heard of it.) - RockFashionista
4
Sigmund and the Sea Monsters
WHAT? I loved this show as a kid!
5 Land of the Lost
6 Ludwig
7 Classical Baby
8 The Junior Christian Bible Science Lesson
9
Tomorrow's Pioneers
Evil and racist
Bro this show is weird. And the bunny right. - PanthersFTWpatriotsFTL
This show mako me Imao so hard
10
Clutch Cargo
This has good storylines but the "Synchro-Vox" technique is unusual.
The Contenders
11
Pickle & Peanut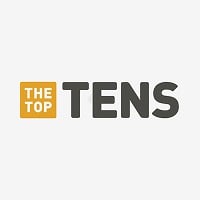 Pickle and Peanut is an American animated television series that premiered on Disney XD on September 7, 2015. The series was created by Noah Z. Jones, creator of Fish Hooks and Almost Naked Animals.
I just realized...

Pickle and Peanut
Is Apple and Onion
This has got to be the stupidest show on Disney. - RockFashionista
12
Peppermint Park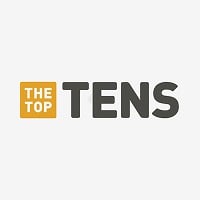 Peppermint Park is an American direct-to-video children's show consisting of around six volumes, released in 1987 and 1988. The show had many similarities to Sesame Street, in that it was a mixture of live action, animation, and puppets. It is almost completely lost with only a few clips taken from ...read more.
Forget the 659th ring of hell, this crazy creepy low-budget Sesame Street ripoff should have stayed in Oscar's trash can!
It's really creepy.
Chadtronic reacted to it and it was weird. - PanthersFTWpatriotsFTL
13
Dora The Explorer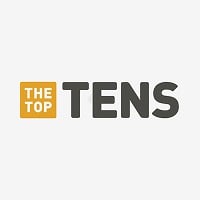 Dora the Explorer (2000 - 2014) is an American preschool educational animated TV series created by Chris Gifford, Valerie Walsh, and Eric Weiner in which Dora goes on adventures with her friend, a monkey named Boots.
Its obvious because its for kids around the age of 2-6. It would annoy people older because you know where the tree is when she asks where it is. Its repeated because it's so the little ones understand.
In my opinion, I think Dora might be blind and deaf because she asks you everything even if it's obvious. - SheepBuggy
14 The Day My Butt Went Psycho!
15
Uncle Grandpa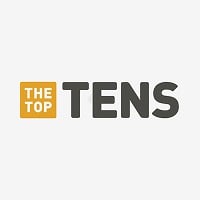 Uncle Grandpa is an American animated television series created by Peter Browngardt for Cartoon Network that premiered on the network on September 2, 2013. The series is based on Browngardt's animated short of the same name from The Cartoonstitute.
A spin-off show by the creators of Tree Fort Awesomeness (Also a weird show) about a rainbow guy who is the uncle and grandpa of everyone in the world, and makes clones of himself and lives in a caravan with a dinosaur, a talking slice of pizza and a tiger that farts rainbows. Do I even have to say anything? - SheepBuggy
16
Barney & Friends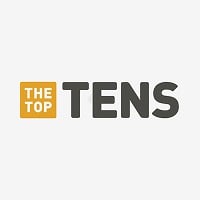 Barney & Friends is an American children's television series aimed at children from ages 1 to 8, created by Sheryl Leach and produced by HIT Entertainment. It premiered on PBS on April 6, 1992. The series features the title character Barney, a purple anthropomorphic tyrannosaurus rex who conveys educational ...read more.
Any show with a purple dinosaur in it is weird. - SheepBuggy
17
Tots TV
1. It has a classic preschool theme song, it even has French (and Spanish in the American dub for no reason)
2. Tiny a cute name for a little toddler and the youngest.
3. How many preschool shows have Noah's Ark (animal friends) it even had the duck from Rosie and Jim in it.
4. The cute cottage which is now abandoned and the only weird thing.
Underrated preschool show
When the kids part of a waiting room has Tots T.V. learn the alphabet and time on the wall, you know it's a classic.
18
The Tweenies
Most of the songs (Not the theme songs) are fine. At least the have real names and don't talk like babies.
19
Boohbah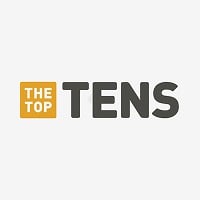 Boohbah is a British children's television programme created by Anne Wood. It premiered on 14 April 2003 on ITV in the United Kingdom, followed by its Nick Jr.
20
Teletubbies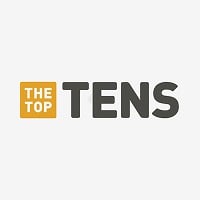 Teletubbies is a British pre-school children's television series created by Ragdoll Productions' Anne Wood CBE and Andrew Davenport, who wrote each of the show's 365 episodes .
Sorry one of my fave preschool shows. It was adorable (Big Hug), funny (Tinky Winky dancing with tutu on his head). Oh ok if you want weird. Then Baby Sun, whoever thought of a babies face in the sun had lost their mind at the time.
21
VeggieTales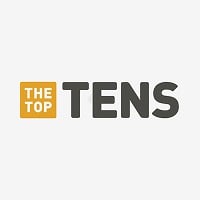 VeggieTales is an American series of direct-to-video children's computer animated films created by Phil Vischer and Mike Nawrocki featuring antropomorphic fruits and vegetables in stories conveying moral themes based on Christianity
22
Rocko's Modern Life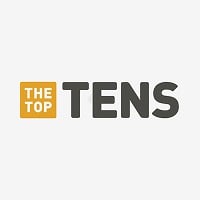 Rocko's Modern Life is an American animated television series created by Joe Murray for Nickelodeon. The series centers on the surreal life of an anthropomorphic Australian-immigrant wallaby named Rocko as well as his friends: the gluttonous steer Heffer, the neurotic turtle Filburt, and Rocko's faithful ...read more.
23
Lazytown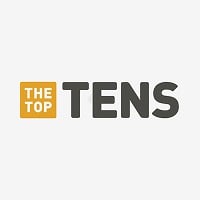 LazyTown is an English-language Icelandic children's educational musical action comedy program made by an international crew and performed by a cast from Iceland, the United States and the United Kingdom.
Pink and blue and rottenburg and chunky and swizzle
24
Random! Cartoons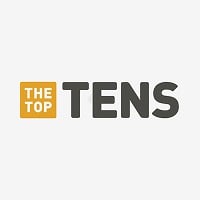 Random! Cartoons is a Nicktoons animation showcase. Like Oh Yeah! Cartoons, it was created by Fred Seibert and produced by Frederator Incorporated and Nickelodeon Animation Studio for Nicktoons, and was the fourth of their cartoon "laboratories".
25 Hedgehog in the Fog
26
Mr. Meaty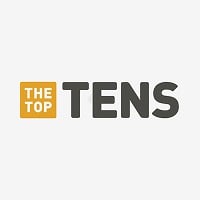 Mr. Meaty is a Canadian-American television series created by Jamie Shannon and Jason Hopley. The show centers on two lazy teenage boys named Josh Redgrove and Parker Dinkleman, who work at a fast food restaurant.
Really Creepy. I was really scared of the episode when Mr meaty gets a tapeworm from eating a raw burger - SheepBuggy
27
The Amazing World of Gumball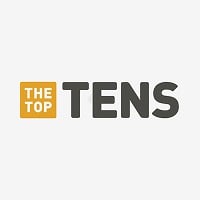 The Amazing World of Gumball is a British-Australian-German-American-Irish children's animated television series created by Ben Bocquelet for Cartoon Network.
By far the weirdest show on Cartoon Network along with uncle grandpa and regular show and adventure time - SheepBuggy
28
Louie
It's not American, but it's really weird and annoying. The main character is a bunny named Louie and he says that he can draw when really he can't. Plus he draws the simplest things and he thinks that we can't draw them.
Ex.: Louie- Can you draw?
Me- Yeah.
Louie- Can you draw a slide?
Me- Yes I can.
(And yet the bunny still goes step by step on a really simple process of drawing a slide that makes me want to punch my T.V. then set it down in toxic waste and have it in an explosion).
I saw it once and only once, it was that bad. Almost as bad as Dora the Explorer.
Also the in between commercials about vitamins (especially one about Vitamin B12) were creepy.
Basically this is a really weird and terrible show. Never watch it! - Anonymousxcxc
29
Wizbit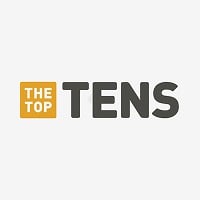 Wizbit is a 1980s BBC children's television show about an alien magician, Wizbit. It starred conjuror Paul Daniels and wife Debbie McGee.
Uuuughh just search it - SheepBuggy
30 Telechat
31 Ei-Ei Yoga
32
Miburi TV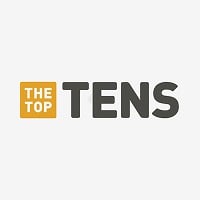 It's literally a woman wearing a jumpsuit that says "I Love P****" and kids wearing Nirvana shirts!
33 H.R. Pufnstuf
34 The Littlest Hobo
35 Jigsaw
36 The Electric Company
37 Vic's Vacant Lot
38 The Harlem Globetrotters Popcorn Machine
39 Xuxa
40
Invader Zim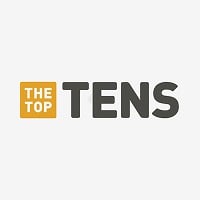 Invader Zim is an American animated television series created by Jhonen Vasquez for Nickelodeon. The series centers on an extraterrestrial named Zim from the planet Irk, and his mission to conquer Earth and enslave the human race along with his malfunctioning robot servant GIR.
41
The Grim Adventures of Billy & Mandy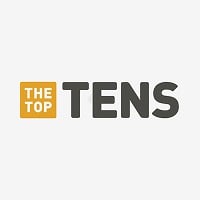 The Grim Adventures of Billy & Mandy (also known as Billy & Mandy) is an American animated television series created by Maxwell Atoms for Cartoon Network, and is the 14th of the network's Cartoon Cartoons (albeit namely when it was part of Grim & Evil; the show is considered separate from Cartoon Cartoons ...read more.
42
Goosebumps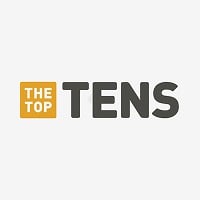 Goosebumps is a Canadian-American horror anthology television series based on R. L. Stine's best-selling Goosebumps book series.
43
The Super Mario Bros. Super Show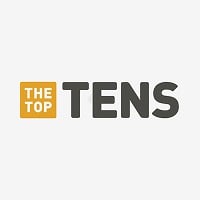 The Super Mario Bros. Super Show! is an American television series, conceived by Andy Heyward, produced by DIC Animation City, and distributed by Viacom Enterprises in association with Nintendo, airing during 1989 from 4 September to 1 December.
44
The Ren & Stimpy Show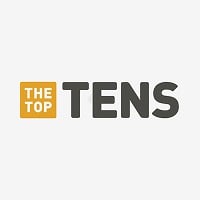 The Ren & Stimpy Show, often simply referred to as Ren & Stimpy, is an American animated television series created by John Kricfalusi for Nickelodeon.
45
Are You Afraid of the Dark?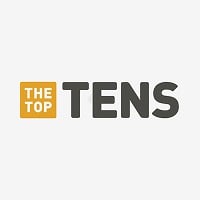 Are You Afraid of the Dark? is a Canadian horror fantasy-themed anthology television series that was on YTV.
46
The Cramp Twins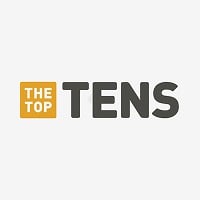 47
Wizadora
Those puppets are creepy!
48
Gravity Falls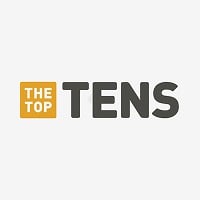 Gravity Falls is an American animated television series produced by Disney Television Animation that first aired on Disney Channel, and then on Disney XD from June 15, 2012 to February 15, 2016. The series follows the adventures of Dipper Pines and his twin sister Mabel in the fictional town of Gravity ...read more.
49
We Bare Bears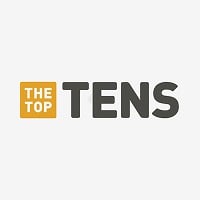 An animated comedy show by Daniel Chong about three different species of bears - Grizzly, Panda and Ice bear (polar bear). Since they were little, they wanted to get adopted by owners separately. But then they missed each other too much, so they reunited again. Now as adults, they now live in a cave ...read more.
50
Dirtgirlworld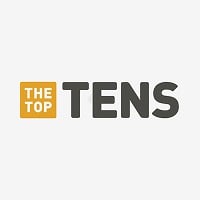 Dirtgirlworld, stylized as dirtgirlworld, is an Australian-Canadian children's television series created by Cate McQuillen and Hewey Eustace of Mememe Productions.
PSearch List
Related Lists

Top 10 Weirdest Things that Scare Certain Kids

Top Ten Weirdest Modern Nick Shows

Top Ten Weirdest Modern Disney Channel Shows

Top Ten Weirdest Children's Shows
List Stats
54 listings
3 years, 268 days old

Top Remixes
1. Green Screen Adventures
2. Balao Magico (Magic Balloon)
3. Weinerville
RalphBob
Error Reporting
See a factual error in these listings? Report it
here
.