Top 10 Festivals and Other Cultural Events Held in Canada
The Top Ten
1
Toronto International Film Festival (TIFF)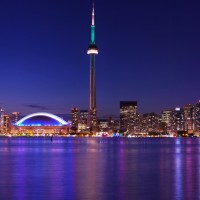 It is widely noted as the second most prestigious film festival in the world, only behind Cannes.
It attracts over 500,000 movie lovers who can view around 350 films at approximately 40 screens in downtown Toronto venues.
2
Montreal International Jazz Festival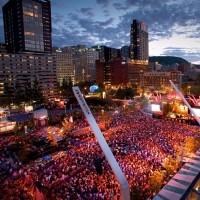 It holds the 2004 Guinness World Record for the world's largest jazz festival, with 2 million people attending it (look at the image).
It's a 10-day fest featuring roughly 3,000 artists every year, with over 650 concerts (incl. 450 free outdoor performances). It takes place at 20 different stages (both free outdoor stages and indoor concert halls).
Dates: end of June - beginning of July
Years active: 1980-present
You may be surprised that the Montreux Jazz Festival in Switzerland is actually the second largest jazz festival in the world, after Montreal's. But Montreux Jazz Festival is older (active since 1967).
3
Just for Laughs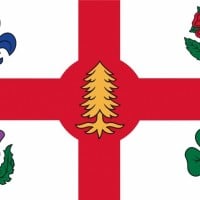 Montreal is the most populous municipality in the Canadian province of Quebec and the second-most populous municipality in Canada. Originally called Ville-Marie, it is named after Mount Royal, the triple-peaked hill in the heart of the city. The city is centred on the Island of Montreal, which took ...read more.
It is held annually in June, in Montreal, Quebec.
This is the world's largest comedy event - 2 million people come to celebrate comedy in gala performances, theatre, club shows, comedic films, open-air shows, television specials and an industry marketplace.
The Just For Laughs Festival has been around for almost 30 years attracting the widest array of international comedians and the funniest people ever.
4
Heavy Montreal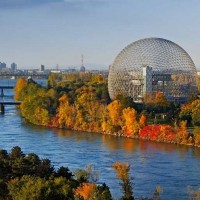 It's a two-day, summer International Heavy Metal and Hard Rock festival held annually in Montreal, at Parc Jean-Drapeau (outdoor festival)
It's very similar to Wacken Open Air, Germany, and even the attendance is similar - around 70,000 people.
On the image is Parc Jean-Drapeau (the venue) with the Montreal Biosphère.
5
Quebec Winter Carnival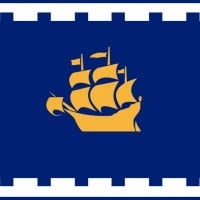 It's held in Quebec City from the end of January to mid February.
For about 60 years, it has been the biggest winter festival in the world offering 17 days of fun for all the family including over 300 shows and activities, an Ice Palace, two Magical Night Parades, a 400-foot-long Ice Slide, a Day Parade, and an outdoor stage with dance and music shows every Friday and Saturday night.
6
Calgary Exhibition & Stampede
Also known as "The Greatest Outdoor Show on Earth". It's held in mid July in Calgary, province of Alberta.
It's a 10-day agricultural fair and rodeo that attracts over 2 million visitors, and is one of the biggest events in the Canadian calendar.
Calgary Exhibition & Stampede preserves and promotes western heritage and values.
7
Edmonton Folk Music Festival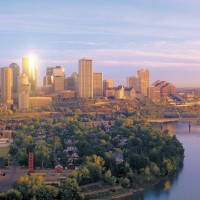 It's an annual four-day outdoor event held in August, in Edmonton, province of Alberta.
It is one of the world's biggest and best attended folk festivals. It attracts folk musicians from around the world offering traditional and contemporary folk music including Celtic, country, blues, gospel, soul and world music; workshops, jam sessions and fully fledged concerts.
8
Butterflies Go Free Exhibit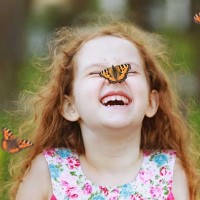 It is held at Montreal Botanical Garden, every year from February to April.
The Botanical Garden is closed in the winter months but the greenhouses are open to visitors all year round and Butterflies Go Free Exhibit is the most interesting winter event. Butterflies aren't in cages or behind fences - they fly free in the winter gardens and they can land on your arm or head, you can touch them, and so on.
9
Celtic Colours International Festival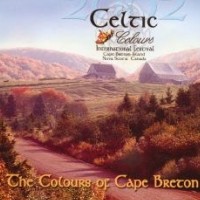 It is held in mid October in the East coast province of Nova Scotia (Cape Breton Island).
Tens of thousands of visitors from all over the world flock to the magical island of Cape Breton for 9 days in October to take part in an extensive line-up of more than 250 community events all over the island and to celebrate the music and the culture of the Celtic peoples.
The sounds of fiddles, pipes and voices in song echo over the magical island.
10
Toronto Santa Claus Parade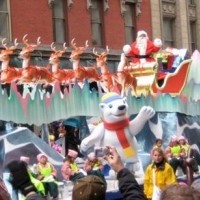 It's held annually on the third Sunday of November in Toronto. More than a half million people attend the parade every year. It features around 1,700 participants and the parade route is almost 5.6 kilometres (3.5 mi) long - it is one of the biggest parade productions in North America.
It's a televised parade, broadcast nationwide.
It was first held on December 2, 1905 with just a single float.
The Contenders
11
Winterlude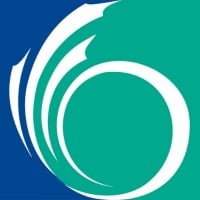 Ottawa is the capital city of Canada. It stands on the south bank of the Ottawa River in the eastern portion of Southern Ontario.
It's held in early February, in Ottawa, Canada's capital city.
The annual Winterlude festival celebrates winter with a host of outdoor activities including public skating and skating displays, ice sculpture competitions, musical concerts, children's play areas, largest ice playground, an 'ice lounge', and numerous off-site events.
12
Toronto Cavalcade of Lights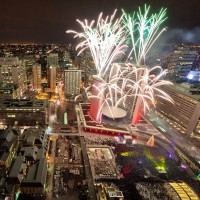 It is an annual holiday tradition featuring the lighting of Toronto's official Christmas Tree, live musical performances, a spectacular fireworks show and skating parties on the iconic outdoor rink. All free!
It takes place at Nathan Phillips Square, next to Toronto City Hall.
13 Kingston City Hall Fireworks
BAdd New Item