Top Ten Worst Actors
The Contenders: Page 10
181
Sam Worthington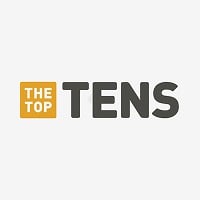 Samuel Henry John Worthington is an Australian actor. He portrayed the protagonist Jake Sully in the 2009 film Avatar; Marcus Wright in Terminator Salvation; and Perseus in Clash of the Titans and its sequel, Wrath of the Titans; before transitioning to more dramatic roles, in Everest, Hacksaw Ridge, ...read more.
Dull. Avatar was trash too!
182
Ryan Reynolds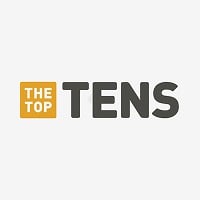 Ryan Rodney Reynolds is a Canadian actor and producer. He portrayed Michael Bergen on the ABC sitcom Two Guys and a Girl, Billy Simpson in the YTV Canadian teen soap opera Hillside, as well as Marvel Comics characters Hannibal King in Blade: Trinity, Wade Wilson / Weapon XI in X-Men Origins: Wolverine, ...read more.
He's maybe not the best actor of all actors but he is definitively not the worst. He has some limits in his acting skills for some type of movies,
( he's not that good in serious roles ) but he's a very good actor for comedies. Never saw a comedy of him where he's playing badly and as for his more serious films, like I said he's not that great but it's still watchable.
The worst actor? I don't think so.
Getting better with years, until his 30 had bad roles but as time flies choose parts that fit him. - MultiNicolito
One trick pony
Handsome, but his acting can easily be pulled off by anyone else.
V 4 Comments
183
Cillian Murphy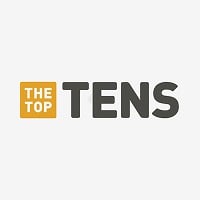 Cillian Murphy is an Irish actor of stage and screen. Since making his debut in his home country in the late 1990s, Murphy has also become a presence in British and American cinemas noted by critics for his performances in a wide range of roles.
Oh come on, folks! Cillian is awesome!
Peaky Blinders proves that he is an incredibly good actor.
184
Keira Knightley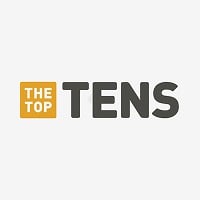 Keira Christina Knightley is an English actress. She began acting as a child on television and made her film debut in 1995. She had a supporting role as Sabé in Star Wars: Episode I – The Phantom Menace and her first significant role came in the psychological horror film The Hole.
Don't think anyone comes closer to be the essence of bad acting. So ashamed she was part of Pirates of the Caribbean, she never gives anything of herself, she seem to be reading up from a script. Why some people see her as something with a future is beyond me, but I guess bad fame is just as good as good fame, when it comes to being popular and getting movies. I seriously hope the world will forget her and we can get something more talented.
Her acting is 'thin', no depth of character, no resonance to her childish voice. Enthusiastic perhaps but that alone does not make an actor. I keep thinking she will blow away in the wind.
Grits her teeth, pouts, screams. Ugly as sin too
Really terrible. Her role in a dangerous method was so exaggerated
V 5 Comments
185
Kevin Sorbo
I'm stunned that Andromeda, a production in league with roddenberry's legacy wouldn't bother to even try and hire someone to train kevin in bow fighting. Such painfully encouraged B RATED drivel and coreography breaks my heart for kevin. He could do better but it seems we want him, at his best to not even be mediocre.
Just watch anything he's in. His lucky career hit a brick wall when "Hercules" was canceled. Maybe someone will remake "T.J. Hooker," the show that saved what was left of William Shatner's acting career.
186
Chiranjeevi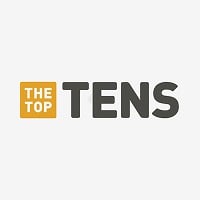 187
Ajith Kumar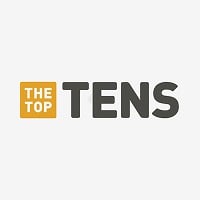 Ajith Kumar (born 1 May 1971) is an Indian film actor best known for his work in Tamil cinema. He is one of the most successful actor in Tamil Cinema. In addition to his acting, Ajith Kumar in a sabbatical, participated in the 2004 British Formula 3 season as a Formula Two racing driver and was ranked ...read more.
Worst Actor In Tamil Cinema He don't Know How To dance And Fight He Is Worst Human Being Many Producer Spot Out By Producing His Films Tamil Cinema Need To Ban This Person
He is the worst actor in Kollywood. Can't act, can't dance, can't fight, no dialogue delivery, in fact he cannot do anything in his films. Again, as in the case of Suriya, he only selects good directors and production houses. Many of his films have vulgar elements. He is really a selfish person off-screen too.
Worst actor in Tamil cinema he don't know acting, dancing
Tharuthala he does not no to cry
V 4 Comments
188
Jake Paul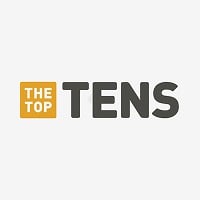 Lol, he's not an actor
Haha whenever I see him act I can't help but laugh
Haha! Didn't expect to see him on this list.
He's GOAT
V 1 Comment
189
Emma Watson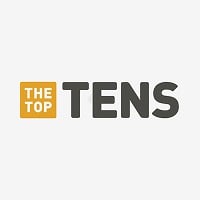 Emma Charlotte Duerre Watson is a British actress, model, and activist. Born in Paris and brought up in Oxfordshire, Watson attended the Dragon School as a child and trained as an actress at the Oxford branch of Stagecoach Theatre Arts.
She's not Katharine Hepburn but she's certainly doesn't belong here. She's a good actress and I would even dare to say in some types of movies an outstanding actress. GET HER OUT OF THIS LIST!
She plays one of my favorite harry potter characters and is drop dead gorgeous.
Wwhhhaaat?! Emma is a great actress/role model! Let's see... Hermione in Harry Potter, Sam in Perks of Being a Wallflower, Belle in beauty and the beast remake, and daughter in the Noah movie! And how, again is she a bad actress? - AnonymousChick
She is actually overrated. The only thing that amde her famos is of course Harry Potter. After that she should have stayed ot of the acting business.
V 5 Comments
190
Heather Graham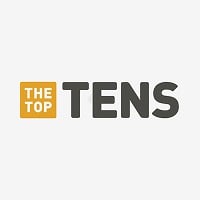 I can't stand her. How the hell did she get all the jobs she has, she can't act to save her life and she isn't even attractive to detract from her wooden crap acting!
Next to her Mike Myers looks like Al Pacino.
She may not be a very good actress, but she is hot
Another hardcore porn slut who's dragged Hollywood down into the sewer. She should be working out of a brothel where she belongs. That's all she's good for.
191
Mohanlal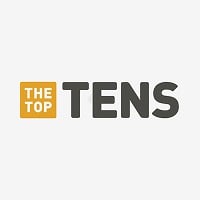 Mohanlal Viswanathan Nair, better known as Mohanlal, is an Indian actor, producer and occasional singer best known for his work in Malayalam films .
192
Winona Ryder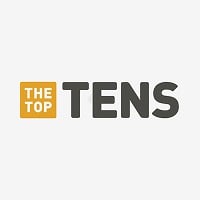 Winona Ryder is an American actress. One of the most profitable and iconic 1990s actresses, she made her film debut in the 1986 film Lucas.
She was bad in "Stranger Things" & she needs to be called out for it. She was overacting like crazy with no variety & no levels. She just yelled the whole time. Her intensity never lowered from a 10, which any film actor knows is bad acting. I know that her kid is missing and insane things are happening to her, but no one acts like that especially when they say lines like "you think I'm crazy." When anyone thinks people think that they're crazy, they calm down & try to stop acting crazy so people listen to them. Anytime she was on screen, I felt like she was a student in a college play. She shouldn't get a pass just because so many people like "Stranger Things". Her performance was not good.
Winona is absolutely a great actress. should see her in welcome home roxy carmichael, mermaid, age of innocence, the house of the spirit.. she is super pretty and talented. too bad she got into the stealing thing... she so much better than hillary swank or that girl who played monster ball ( forgot her name)
Whoever responded to many of these actors and actresses seems to be having a bad day - sent to bed without supper perhaps and just annoyed with the world.
Can barely stand watching her scenes in Stranger Things with her hystrionics and cartoon facial expressions.
V 5 Comments
193
Jackie Chan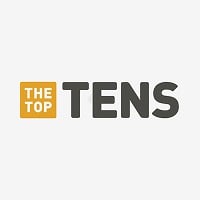 Great actor, funny, and does his stunts himself! He might not be the best actor out there, but I still enjoy watching his movies. And if you see some of the behind the scenes of what this guy does, you appreciate his movies even more. Keep up the good work Jackie!
Hey Jackie is funny not an actor but a really site gag dude. Besides he can kick your butt also and that would make me laugh
I wouldn't hire Jackie Chan for a new version of Macbeth. But for a funny action pic, he'd be up there on my list.
Just look for his " serious " early seventies Hong Kong movies ( when nobody knew him over here. Also, watch this in Cantonese version with subtitles and not in overdubbed English. ). He is an actor! His skills are not only limited to comedy and fighting.
194
Amy Schumer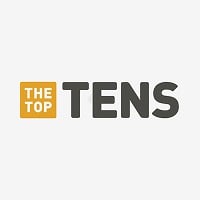 Amy Beth Schumer is an American stand-up comedian, writer, actress, and producer. She is the creator, co-producer, co-writer and star of the sketch comedy series Inside Amy Schumer, which debuted on Comedy Central in 2013 and has received a Peabody Award.
Awful person
This woman gives me hives, seriously
Has an ego bigger than her IQ.
195
Eric Roberts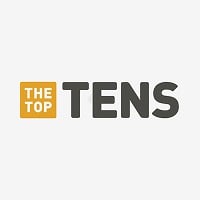 It's strange that his sister ( Julia Roberts ) has good acting skills ( she's maybe overrated but she's a good actress nevertheless ), that his daughter ( Emma Roberts ) has outstanding acting skills ( and she's underrated ) and that he is just a so-so actor. He was in some very good movies where his acting were more than just ok but on the other hand he has done some very bad movies were his acting were not that good. I don't think he is one of the worst actors, I only just can't understand why sometimes he is good and sometimes very bad in his acting.
Why is this person still trying to act?
Roberts still finds work as a clue to the audience that yes, this movie has a budget of about $243.
196
Jack Black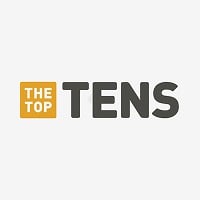 Thomas Jacob "Jack" Black is an American actor, singer, musician and comedian. His acting career has been extensive, starring primarily in comedy films. Black is the lead vocalist of the comedic rock group Tenacious D, which he formed in 1994 with friend Kyle Gass. They have released the albums Tenacious ...read more.
He is one of the most overrated actors of the century, just watch him in King Kong, worst movie I've ever seen and it's all because of that guy. Oh and his nickname is now Fat Crack
He should be number one on this list. He is so bad an actor it becomes painfull. It's like watching a 3 year old play pretentious only jack is more self concise. You can tell he knows it too because of how defensive he is during interviews. What a joke.
Senseless idiot stupid, nonsense, fool. Our lovely dog died by seeing your untalented acting - navishnu1
The Holiday is a good movie... despite... Jack black. Terrible!
V 10 Comments
197
Gary Busey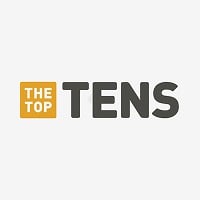 Put his mouth on a stage and it would frighten the audience to death. His teeth are better at acting than he is.
I'm amazed anyone will insure his participation in a film project anymore. And that usually results in a dead career.
His time has passed and he should go away quietly.
Psycho
198
Rajini Kanth
Absolutely overrated actor. He can't act to save his life. God knows how he is so popular.
Simply a performer and entertainer. Not an artist.
199
Mia Talerico
"Who put Mia Talerico on here. She does not deserve to be on this list, she is just a little girl. She's barely starting her acting career, of course she's not going to be great. No actor is great when they first start, but with practice, they get better (except Jennifer Lopez). Who ever put Mia on here seriously has issues, and need to get their brain checked.
She is cute and young but that's it. She is not good at acting, some kids are just not meant to do it. I always compare her with Michelle from Full House, and they should have found someone like that.
She's cute and sweet, but always looks for prompts from someone for her next line or action, terrible actress, if you can call someone that young an actress, but have seen others that age who could act!
Come on! She's a little girl. Why is she on this list? Of course she's not the best actress right now, she's like 7 years old! - Cry_For_Carrie_Fisher
Come on people! She is like 7 years old and some idiot decided to go ahead and put her name on here!
V 4 Comments
200
Taylor Swift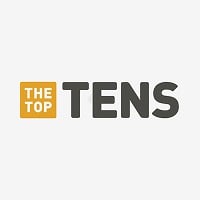 Taylor Alison Swift (Taylor Swift) is an American singer-songwriter. She was born on December 13, 1989 in Reading, Pennsylvania. She is best known for writing break up songs and for having more than 5 Grammys. She became interested in country music when she was around 9 years old and after watching ...read more.
Her songs are hallways about break ups. Her voice is so annoying.
Wait... Taylor's an actress now? Don't see it.
She sucks. That says it all.
I don't think taylor can be a good actor but she have an amazing voice
V 6 Comments
PSearch List
Recommended Lists
Related Lists

Top Ten Greatest Actors

Top Ten Actors In India
Top Telugu Actors of All Time

Top Ten Actors In South India
List Stats
24,000 votes
622 listings
12 years, 21 days old

Top Remixes (77)

1. Julia Roberts
2. Brad Pitt
3. Angelina Jolie
eljeran

1. Adam Sandler
2. Jacob Hopkins
3. Paris Hilton
PANCAKEguy22221

1. Steven Seagal
2. Michael Cera
3. Arnold Schwarzenegger
Marie_Cobain
View All 77
Posts
Error Reporting
See a factual error in these listings? Report it
here
.