Top Ten Worst Actors
The Contenders: Page 19
361
Gillian Anderson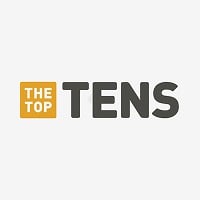 Gillian Leigh Anderson is an American-British film, television and theatre actress, activist and writer.
The most arrogant actress in Hollywood. She thinks of herself that she is one of the greatest talented actresses of all time because she won some awards. But time has proven that she's not that talented and that her winning awards were in fact not deserved. Now that people finally realize this fact, suddenly she's ( in a very arrogant and capricious way ) mad at the whole movie industry. It's maybe better for herself that she admid that she hasn't any or little talent and just fade away so that people doesn't have to see or read about her anymore.
Gillian is a wonderful actress and wonderful person. Why is she on this list? She is very talented. - Cry_For_Carrie_Fisher
She should not be on this list. She has done some good work.
I disagree I reckon she is ok and does a good job in the bbc show the fall. definitely worse actors out there
Not in many movies and just can't do anything good acting
V 6 Comments
362
Marion Davies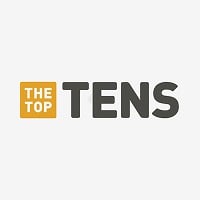 Marion Davies, born Marion Cecilia Douras (January 3, 1897 – September 22, 1961) was an American film actress, producer, screenwriter, and philanthropist. ...read more.
Extremely dull and monotonous acting. Marion is the worst thing that happened to Hollywood. Should have been number 1.
Just because Kirsten Dunst played the role of Marion Davies in the movie " The cat's meow " some people suddenly thinks she was a great actress. Most of her temporaries were more talented and iconic than she was. For instance ; Louise Brooks.
Who the hell is she? I only know her by name but I never saw a movie with her and I'm sure that 80% of people never did either.
363
Tobey Maguire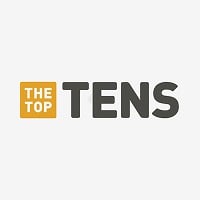 Where is Andrew Garfield when you need him.

This is exactly why actors from London are chosen to be iconic characters in movies. They don't have stupid faces, emotionless deliveries, and you don't want to laugh when they try to cry like I and many others do when we watch Tobey Maguire ns the original Spiderman trilogy. Thank goodness Andrew Garfield came along when he did.
Seriously is this suppose to be the guy from spider man, I think I'll go and take a nap!
His facial expressions alone ruined everything in my life
His first name makes him a wimp. Tobey? That's what you name your teddy bear.
364
Tom Cruise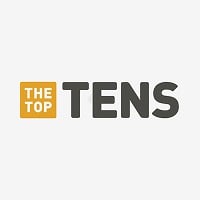 Tom Cruise is an American actor and filmmaker. Cruise has been nominated for three Academy Awards and has won three Golden Globe Awards.
This guy is a psychopath. he started to freak out on Oprah while expressing his crazy love for Katie Holmes. jumping on oprah's couch like a money, grabbing oprah's hands, and then shaking her three Times. this incident was later called "jumping the couch".
Actually he's not a great actor but I think he's a pretty good one. I didn't see Interview, but I thought he was very good in Rain Man and Born on the Fourth of July. In his autobiography, Rob Lowe was quite complimentary of Cruise, calling him "very intense" and an "extremely hard worker". Plus I think he should get props for doing his own stunts.
He is just a poster boy
I feel the need.
The need for speed...
and scientology
V 31 Comments
365
Daniel Radcliffe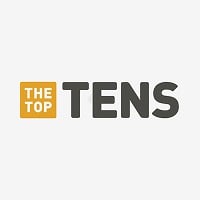 Daniel Jacob Radcliffe is an English actor who rose to prominence as the title character in the Harry Potter film series.
Well.. I have LOADS to say. Daniel Radcliffe is an amazing actor. You all just hate him because he is better at acting than you. He shouldn't even be on this list. Half the people on this list shouldn't be on this list! In fact, this list shouldn't exist at all! It just makes actors look stupid and actors and actresses are amazing but are on this stupid website. It makes this website look stupid.
It's all about image - what fan-girl base can do for ratings. His age cannot be used as an excuse. There are plenty of young actors, past and present, who have the talent. This chap hasn't got it, I'm afraid. Cheesy grin, and swallowing cutely doesn't cut it for true acting. I believe he also fancies himself looking like John Lennon (that is sad).
I actually really really liked the harry potter books, and the movies, except him. He was terrible, I hated him! I was so annoyed every time he started talking it was, the same thing every time. Maybe if he had been someone like... Shamus (sorry if I wrote his name wrong) who isn't in the movie very often, then it would have been a hell of a lot better!
Good in Harry Potter and that's about it but if you all think he sucks in Harry Potter your all morons
He has a talent for some roles but he is also limited in some ways. Good actor, not great but can do a pretty fine job. The worst part was as Harry Potter in some of the sequels. - MultiNicolito
V 14 Comments
366
Christian Bale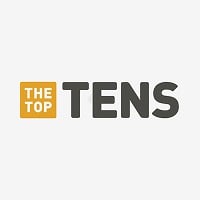 Christian Charles Philip Bale is an English actor. He has starred in both blockbuster films and smaller projects from independent producers and art houses.
By far the best actor in Hollywood.
Christian Bale is absolutely amazing.
I agree, this guy is very good
I haven't been disappointed by anything thus far
Probably my favorite
I saw almost all his movies and I can tell you for sure that this actor is highly talented. He can play every genre of movie and he is very versatile in all his roles. It's ridiculous to put him on a list of worst actors. Half of so-called best actors of Hollywood aren't talented as Christian Bale. A top actor without a doubt.
Most overrated actor working in Hollywood
V 5 Comments
367
Mark Wahlberg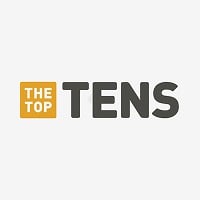 Mark Robert Michael Wahlberg is an American actor, producer, businessman, and former model and rapper.
Shouldn't be on a list of worst actors. This actor is very talented and a highly versatile performer. There will be Always haters for every actor, but this will not change the truth about his acting skills. He proved too many times that he is one of the greatest actors out there.
Not only can he not act but as Markie Mark he sucked eggs too. This bum should be run out of Hollywood on a rail after he has been forced to watch all his crappy movies. I know lots of people like him and his no talent brother Donny they both should be making burgers with the only talented brother of the bunch. No they would even suck at that so maybe they could clean the lobby and take out the trash which would be all their movies and shows they have ruined over the years. What a bunch of crap they have made my god they suck big time and couldn't even make a pimple on a real actors behind.
Has the same dead-pan facial expression in everyone of his movies. Zero talent for actual acting. How he's still getting roles in anything that isn't a grill ad is beyond me. It's also worth mentioning that he commited hate crimes when he was younger and never reached out or even compensated his victims, so he's a terrible human being as well.
Slightly above average, incapable for really deep characters. - MultiNicolito
V 11 Comments
368
Andy Dick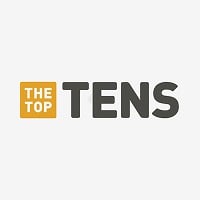 Andy dick is just plain gross. He exposed his genitals at a night club, spouted antisemitic remarks against Howard stern, and had even re-introduced Phil Hartman's wife to cocaine in which she shot and killed Phil Hartman. This was nothing on purpose, just a very stupid accident.
He once dropped his pants and exposed his genitals to the audience in Yuk Yuk's comedy club. Amid the uproar, he was ushered off the stage and the second night was cancelled.
Whats in a name? In this case the name matches the man.
That last name though
V 3 Comments
369 David Alan Grier
370
Michelle Pfeiffer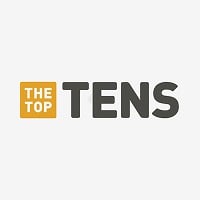 She never was and never will be among the worst. She was a lot more than a pretty face in some good films.
371
Kris Kristofferson
Worst actor on the planet in my book. I agree he is the worst singer too - westofohio
Can't sing, either
372 Leigh-Allyn Baker
373
Shahrukh Khan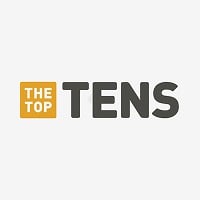 He's a real over actor.. Always tries to over-emote a scene.. Doesn't at all have an actor's physique... Don't understand why some people regard him the god of acting.. That's simply outrageous!
Srk world number 1 super star
I was about to vote for brad pitt, just then I found you on the list. king of over-acting
Shah rukh khan had the same facial expressions throughout his career. And his acting in emotional scenes suck.
V 14 Comments
374
Tim Allen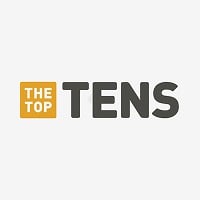 How come no one has mentioned this guy? Has anyone even seen Home Improvement? Seriously, half of his lines in the shows are just gibberish. Its not even English or any other language. And in Out of Time, he was just a complete moron (Even though in reality, that makes perfect sense). And don't even get me started on Jungle 2 Jungle!
Pretty much everyone who's defending him is probably a 2000's kid who only likes him because he played Buzz Lightyear
I guess everyone forgot about him because he is so awful, but unless he is speaking as a action figure from out of space, tim allen is awful. His orange skin is annoying and he is about as funny as my wall.
Agreed!
V 4 Comments
375 Paul Reubens
376
Randy Couture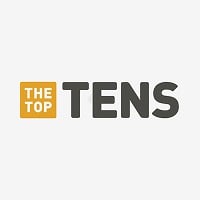 Randall "Randy" Duane Couture is an American actor, retired mixed martial artist and former collegiate and Greco-Roman wrestler.
377
Samuel L. Jackson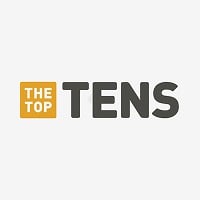 Samuel Leroy Jackson is an American actor and film producer. He achieved prominence and critical acclaim in the early 1990s with films such as Jungle Fever, Patriot Games, Amos & Andrew, True Romance, Jurassic Park and his collaborations with director Quentin Tarantino including Pulp Fiction, Jackie ...read more.
What the hell is he doing on here? - westofohio
Good actor. Seems like a whitie hater but I don't mind that. Even though I'm white.
Seems like just another angry black man with a chip on his shoulder
378
Ali Zafar
HIS EXPRESSIONS ARE AWFUL... NO CHARISMA AT ALL
379
Kajal Aggarwal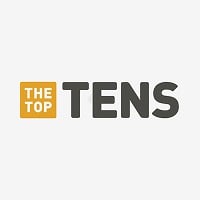 Kajal Aggarwal is an Indian film actress and model. One of the most popular Indian celebrities, she has established a career in the Telugu and Tamil film industries and has been nominated for four Filmfare Awards South.
380
Logan Lerman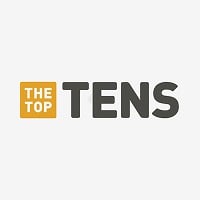 WHY DOES HE LOOK LIKE A 12 YEAR OLD IN EVERY MOVIE?
PSearch List
Recommended Lists
Related Lists

Top Ten Greatest Actors

Top Ten Actors In India
Top Telugu Actors of All Time

Top Ten Actors In South India
List Stats
24,000 votes
622 listings
12 years, 14 days old

Top Remixes (77)

1. Julia Roberts
2. Brad Pitt
3. Angelina Jolie
eljeran

1. Adam Sandler
2. Jacob Hopkins
3. Paris Hilton
PANCAKEguy22221

1. Steven Seagal
2. Michael Cera
3. Arnold Schwarzenegger
Marie_Cobain
View All 77
Posts
Error Reporting
See a factual error in these listings? Report it
here
.