Top Ten Worst Gaming Websites
xashex
The Contenders: Page 2
21
Pixie Hollow
Too bad Pixie Hollow closed. It was a great game and I cried when it closed. I had a lot of friends there, it was super addicting. BUT THERE ARE TOO MANY DRAMA QUEENS! The whole "clone" thing is complete garbage and it almost ruined the game. I'm glad it started to die down.
This game got closed because og club penguin ;-( I used to play there a lot (everyday in fact) but the worst thing has to be the membership and the dramaqueens
22 Quarter to Three
23 Game Informer
24
Gamestop
I used my gift cards on this website way too many times and bought a few games online once. - playstationfan66
25
TheRealToothFairies
Such a babyish game and trash! Who made a game about TEETH god I stopped believing in tooth fairies ages ago!
26
ABCmouse.com
This is a site for 2-7 year olds...
What do you expect?
so boring - Minecraftisawesone
I hate this site.. end of story - mayamanga
27
GameFAQs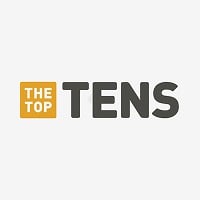 GameFAQs is a website that hosts FAQs and walkthroughs for video games. It was created in November 1995 by Jeff Veasey and was bought by CNET Networks in May 2003. It is currently owned by CBS Interactive.
28 Zwooper.com
29
Steampowered.com
Steampowered.com, purchased a game that did not work. yet the playtimer started.after trying to get it to go playtime exceed 2 hours which gave them a reason ( NO REFUND )
V 1 Comment
30
Click Jogos
The most site of games of Brazil.
31
Woozworld
Woozworld STINKS! The game used to be SO MUCH FUN! I loved to trade and hang out with people but it just got worse! Now you have to be a certain LEVEL to a wear a fake piece of clothing and everyone just STINKS! Ten year olds pretend to be teenagers! Everyone calls new players "poor" How can they be poor if they just started the game? Everyone is like, TRADE ME RICH CLOTHING! All everyone wants it to look good and everyone is a bully and it's just terrible. The moderators do nothing. And what is up with all the drama about this "Glitz" girl. They make this seem like a real life issue. IT'S JUST A FLIPPING GAME!
Woozworld is a bunch of junk. You can hardly get anything on there without trading my GOD. Everyone on there acts like a teenager when they're mainly eight year olds. Everything sucks unless you're a VIP. You can't buy much because everything on there costs over 100 Wooz which is SO HARD TO GET! Super annoying and the worst part is the DRAMA. Oh my God, it's always Lilly, Glitz, Lolli, Justy, or some other "Famous" person. Everyone thinks they're so famous it's just a GAME! People take it too seriously why is Pixie Hollow above this trash game?
What are you people talking about? Woozworld is awesome!
32
Metacritic
The web page is not that bad, but the user reviews are normally full of idi*ts who never play games...
33
OG Planet
This game site used to have various games available but have since removed some of the games they advertised only to pull the games down not long after. They're now down to only 3 games available to play and should not even be a gaming site anymore.Also just like Shaiya they offer admin positions to players which creates a bias, especially if said players wish to bait you into arguments only to report you and possibly getting you banned. Very poor customer service and If you look them up online they seem to changing their DBA(doing business as) name frequently which is an indication that they are experiencing legal or financial difficulties and also seem to have only 1 paid employee. This is why they "volunteer" subscribers into community adviser and game moderator positions. Their games and gaming site are a sinking ship and it's best not to even get on board and sink with them.
34
GirlsGoGames
It has games about giving birth, do I really need an explanation? - mayamanga
35 Tengaged
36 Toontown Rewritten
37
Y8.com
Why is this here - Minecraftisawesone
38 Abcya
39 Kongregate
40
Momio
Momio... is s.it for 8 years old! I will give you 5 reasons why you DO NOT play this game! -,-

1. Saphires. Saphires EWERYWERE. You do NOT earn it. You must BUY IT!
2. Momio plus. Rly? -,- It does not matter that it cost very little. They are INSANE
3. People. People are awerage, you do not ewen know HOW. Eigther pull on momio plus, gifts or momo or block you for no reason, write bad things about you or something that and you are locked for 2 days... -,-
4. It no have english language, only 9 like swedish
5. That game gets WORSE after each update

please. no not play this crap
PSearch List
Recommended Lists