Top Ten Worst Songs of 2010-2015
RockStarr
The Top Ten
1
Stupid Hoe - Nicki Minaj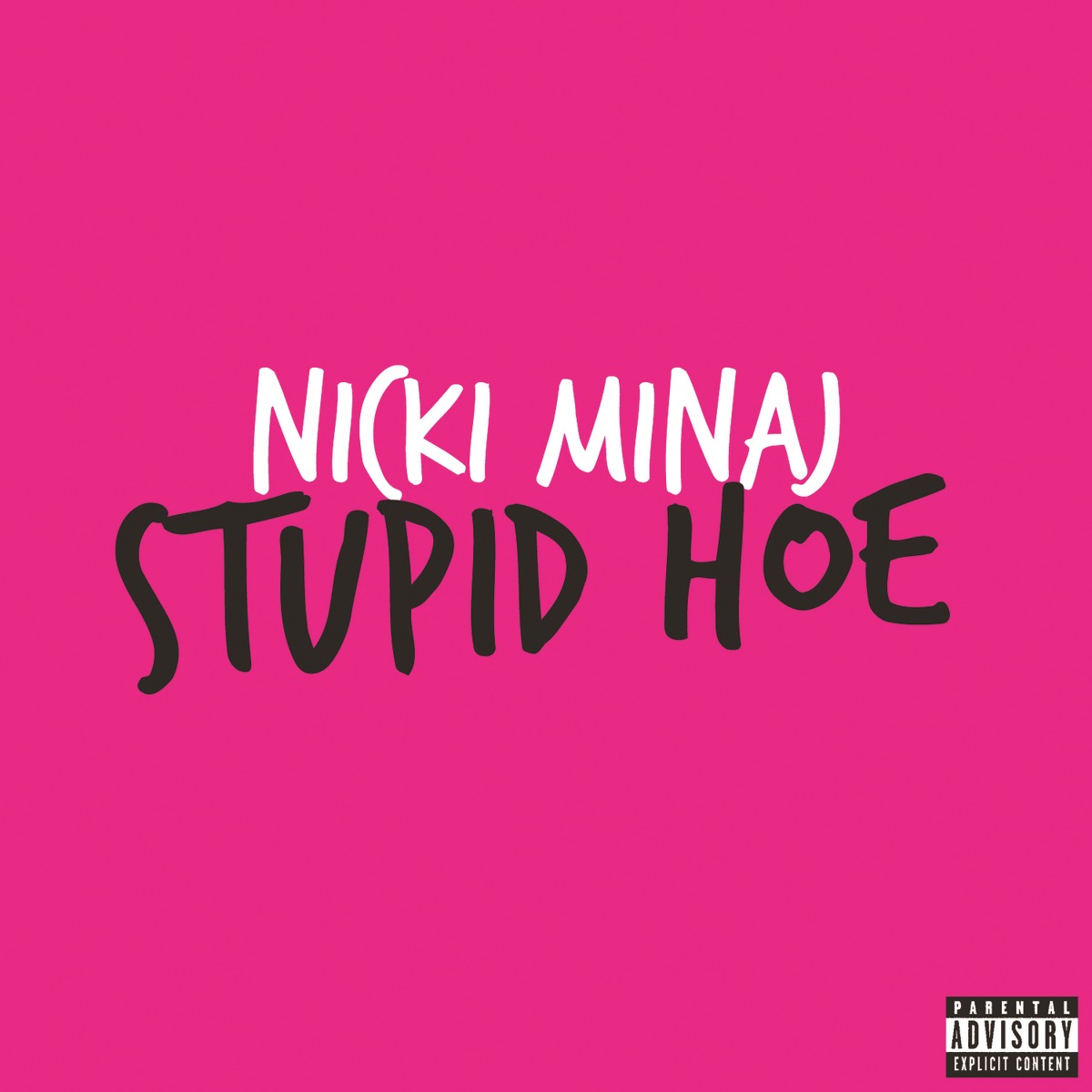 I enjoy this list, I pretty much hate every 2005 - Onwards music - Gehenna
SH is the worst song by Nicki Minaj.
I'm glad this is at the top. Don't even get me started with the awful video. - TopTenTed
Does anything need to be said?
3 Comments
2
Baby - Justin Bieber
The worst song ever in the history of music
The first time my parents heard it on the radio they were like ' Is this Miley Cyrus or Ariana Grande? " He sounds like a haunted screeching 4 year old girl
Hate this song...don't know why people consider it music
THIS should be 1 on this list. - BubbleBear01
4 Comments
3
Anaconda - Nicki Minaj
Very rude and disrespectful. I struggle to comprehend the reason somebody would feel the need to create this "song." - Ninja_Potato123
This should be first
Oh come on I clicked the vote button ten million times and its still not in the top tens! >:( - SamuiNeko
4
Watch Me - Silento

Silento is so damn annoying. My friends go crazy over this song but I hate it. All he says is " Now watch me whip.

now watch me nae nae.'

And other stupid dance moves.

this is what people call music?
I love this song
This Song Is my Anthem please No hate Just My Opinion
I actually kind of like this song!
5
Sexy and I Know It - Lmfao

Garbage
I think this is a stupid song. They repeat the lyric "Sexy and I know it" a lot. - kmyeakel
This is a great song
WORST SONG IN HISTORY OF MUSIC
6
Wiggle - Jason Derulo

7
We Can't Stop - Miley Cyrus

8
Wrecking Ball - Miley Cyrus

Even though the lyrics feel meaningful but at the same time I feel like that the vocal is completely annoying that every time I hear it I wanna rip my ears off. I don't know but it kinda feels that Miley is desperate to show that she is emotional. Not to mention that GOD AWFUL video.
I find the song deep and meaningful. I know I will get hate for this, but the video clip is the bad part. It isn't the best song in my opinion but there are worse songs further down this list. - Ninja_Potato123
If you think about it, the video can be meaningful and deep too... but she could've worn some clothes, lol
The song is really good, but the video ruined it - RickyReeves
6 Comments
9
Friday - Rebecca Black

This song makes me hates Fridays
I hate this song! I don't know anyone who likes this song!
Thanks for ruining Fridays Rebecca...
AW WORST SONG ever
2 Comments
10
Booty - Jennifer Lopez

It's so bad it just doesn't have any emotion - Rozmagoz
Too cheap and depthless, sorry.
Yawn. Another song about ass. - BubbleBear01
The name says all - blst0033
The Contenders
11
Dance (A$$) - Big Sean

12
Dear Future Husband - Meghan Trainor

This list is absolute crap.Dear Future Husband, Bang Bang and and Cheerleader so do not deserve to be on this list.
This song SHOULD BE ON THE 1st POSITION
13
Lifestyle - Rich Gang

14
Pretty Girls - Britney Spears & Iggy Azalea

Let me do my annoying girly voice,

"All around the world pretty girls
Blah, blah, blah, blah, blah, blah, blah, blah
This song is so annoying
It shouldn't even exist! "

What happened to this society of music? This song is really annoying. - BubbleBear01
This song teaches young girls that all you have to be is pretty. What the Hell is Britney teaching?
15
23 - Mike Will Made It

16
Boyfriend - Justin Bieber

I think all Justin beiber songs should be on this list
I don't think this song should be here...
I just love this song
THIS IS LIKE MY FAVOURITE SONG!
17
Birthday Cake - Rihanna

18
Cheerleader - Omi

Wow Wow Wow! What an absolute failure! The lyrics mane no sense! This guys voice is auto tuned to the maximum and u can't even understand what he is saying! WORST SONG OF 2015!
This song has a good flow BUT no meaning.
My sister is obsessed. This guy sucks!
..and my sister likes this song. What has my life become? - AnonymousChick
19
What Makes You Beautiful - One Direction

This song is terrible
Horrible song
Its not too bad
20
Pretty Boy Swag - Soulja Boy

21
Blah Blah Blah - Ke$ha

22
#selfie - The Chainsmokers

sucks
23
All About That Bass - Meghan Trainor

This song got stuck in my head a lot in 2015 after my school played it in health class it drove me nuts
24
Love Me - Lil Wayne

25
Shake It Off - Taylor Swift

Overplayed, auto tuned, and so unoriginal. I really hate Taylor Swift nowadays because she used to be unique, but like so many other singers, she's becoming another auto tuned one hit wonder. - railfan99
26
Firework - Katy Perry

27
Bom Bom - Sam and the Womp

28
What Do You Mean? - Justin Bieber
Crappy, crappy, crap, crap! Sounds like a auto-tuned beaver strangled and moaning for mommy! but it is true!
This is booty
29
Kill Everybody - Skrillex

30
All Gold Everything - Trinidad James

31
Whip My Hair - Willow Smith

32
Cruise - Florida Georgia Line

33
Want to Want Me - Jason Derulo

34
Bad Blood - Taylor Swift

This song is sooo terrible. I hate it
35
Bang Bang - Jessie J, Ariana Grande & Nicki Minaj
What? the song is good. How can you say it's one of the worst songs when you have two great vocalists, unleashing them with power combined with the dope speedy rapping from Nicki. The song is fun and I don't understand why it's on the list. Jeez
36
My Moment - Rebecca Black

I was confused on how Rebecca Black thought making more garbage would help herself, she already got rich from Friday by people disliking it, now she makes a song that not as bad but is still horrid? Why?
37
Fun - Pitbull

38
Blasé - Ty Dolla $ign

When you out-terrible Future and Rae Sremmurd, you need to rethink your life. - WonkeyDude98
39
The Fox (What Does the Fox Say?) - Ylvis

40
Turn Down for What - DJ Snake

The song is pretty good. But the video is like... WHAT THE HELL.
Dis is a awe some song
41
Crazy Kids - Ke$ha

I like this song.
42
Young, Wild & Free - Wiz Khalifa

43
Lucy In the Sky With Diamonds - The Flaming Lips

44
Timber - Pitbull

I actually like this song. - newenglander1
45
Bubble Butt - Major Lazer

46
Rack City - Tyga

47
Hangover - Psy

48
Dark Horse - Katy Perry

49
7/11 - Beyonce

50
Run the World (Girls) - Beyonce

PSearch List
Related Lists

Top Ten Best Avenged Sevenfold Songs of 2010-2015

Top Ten Best Songs of 2010-2015

Best Parkway Drive Songs from 2010-2015

Most Annoying Pop and Rap Songs of the 2010 - 2015

Top Ten Best Rock Songs from 2010 to 2015
List Stats
100 votes
103 listings
4 years, 144 days old

Top Remixes (6)

1. Watch Me - Silento
2. Wiggle - Jason Derulo
3. Stupid Hoe - Nicki Minaj

LJJ207

1. Sexy and I Know It - Lmfao
2. We Can't Stop - Miley Cyrus
3. Baby - Justin Bieber

RockStarr

1. Anaconda - Nicki Minaj
2. Booty - Jennifer Lopez
3. Pretty Girls - Britney Spears & Iggy Azalea

blst0033
View All 6
Error Reporting
See a factual error in these listings? Report it
here
.