Best Latin Female Singers
Selenafanforever
The Top TenXW
1
Selena Quintanilla-Perez
Selena Quintanilla-Perez, when you hear that name you think of talent, grace, charm, beauty, and one of the best female singers, she could sing it all, she is and inspirtation to us and to a new generation. There is no other person like Selena!
When you think of Selena, you automatically think of someone who was not only one of the biggest inspirations in the world of Latin Music, but also one of the greatest female artists of all time, possessing the potential to be one of the biggest names in music. The shame is, that her life was ended far too soon, and her true potential was not realized. But, even after 18 years since she's been gone, her name is still known in countries all over the world, and continues to be an inspiration to Mexican-American artists and the younger generation who are still just now learning of her inspiring story. Selena was and always will be, the Queen of Tejano.
Such an amazing person. Gifted performer, fantastic singer/songwriter, had a killer body, knew fashion, knew how to act, and was such a down to earth person and loved her fans so much. What she did for her fans and even just for anyone was so amazing and I have yet to ser another artist show such a display of affection for each and every one of their fans that she did. May she rest in peace as she deserves to. She will always be my #1. Love you Sel
Best out of all of them
V46 Comments
2
Shakira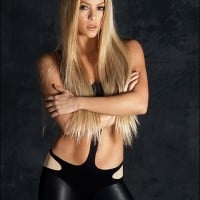 She shows her feelings through her songs, performance and voice. Not only does she devote herself to her music but to the public. She works night and day on her songs and really tries to perfect them. Passion, devotion, love, charm and beauty that is just some words to describe Shakira.
IT WAS WONDERFUL PERFORMER BUT NOT OF BAD THOUGHT AS HER OWN HAPPY SHOWING TO ALL OF US. WE LOVE HER DANCE AS WE ARE DEAF BUT MY WIFE HEARD HER VOICE AS IT WAS LOVELY. SHE CAME AMERICA BUT DOES MANNER WHO IS SHE AS JUST PERFECT LATIN SINGER ALSO WE DID NOT KNOW THAT IS SHE SO SMALL WOMAN. WE WERE SURPRISE AS WE DID NOT KNOWS SHE CAME TO US AT ONTARIO CONV. LAST SATURDAY EVENING. MY WIFE AND I PICTURE GOT PICTURE WITH HER. MY SPANISH FRIENDS GOT JEALOUS AS I DISLIKE IT AS JUST BLESSING US.
She is perfect... The best female dancer, unique voice and wonderful songs...
Shakira is one of the best artist on the world.
V26 Comments
3
Jennifer Lopez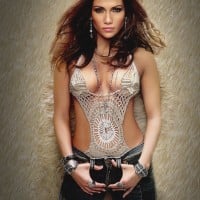 She is to most beautiful person I have ever seen beautiful is just a word Jennifer gives a meaning to it her voice is not strong is is very sweet she is beyond awesome love her so so much! She can sing she can dance she can act what can't she do she's a mom and she is the highest paid Latin actress she is the queen of scents!
She is one of the most talented artists in the world! She acts, she sings and she dance so so wonderfully! I LOVE HER!
Jennifer Lopez can't even sing a single song without it making me vomit. She should really stick to acting not singing. Because really she can't sing at all. Her songs make no sense and there horrible. Her songs have no feeling or effort in them. She should sing with her real voice not lip sync.
We love her in Sweden
V8 Comments
4
Gloria Estefan
Gloria is not just a stunning beauty who happens to sing, Gloria is the most talented singer and performer in the whole world. Her voice and also her writing talent are a treasure to us all. Yes, the world of latin singers is a rich one with many talented vocalists out there but I feel that Gloria should certainly be at the very least in the top two. I understand Selena's place at number one such is the power and range of her voice but Gloria is and always will be for me the number one artist (not just Latin artist) in the world. The longevity of her career and the consistency of her performances is testimony to her continuing talent. Gloria Estefan is the most beautiful, lovely singer in the entire world - I love her.
Gloria Estefan is a class act! She is an amazing singer, performer, and person. She always gives each and every performance her all as well as her albums. She just released her new album Miss Little Havana today and it is amazing in every was possible.
Appeals to all music lovers, great energy and great great voice. #1 and probably top 5 of all female singers across all genre. Plus her enthusiastic approach to everything makes her a first class entertainer. One who has lasted as a top performer for years, and will continue to do so.
I saw homecoming concert of Gloria and again her most recent. She is everything singer, performer and personality. She took me on a musical journey from pop to traditional Cuban and Latin music - she's great!
V14 Comments
5
Demi Lovato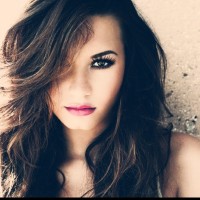 She should also be there on the list.
Ben through so much...came so far...what an inspiration!
Best Disney star ever!
She is very common
V7 Comments
6
Thalia
from her first album to now every song has a meaning and not many latin singers have that humble factor and she has the total package, listen to her new album primera fila and you will see why shes good,
Thalia is got it all, beauty, talent & intelligence. what else can she ask for?
thalia is one and only marimar awww - guillen
I am named after this beautiful and talented woman. I ❤ you
V15 Comments
7
Selena Gomez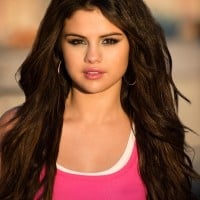 This young lady not only does she have a great voice but it is a great actor. Beautiful Mexican American beauty.
She's so SEXY And she is an AWESOME SINGER I LOVE you Selena
Her music wants you to feel good. She always has somthing different to share like love like a love song had a Japanese vibe to it while come and get it has a middle eastern vibe to it.
Stars dance is very dancy but a year without rain is very different. She also grew up in a very elegant way. It is hard to grow up in front of cameras. It's even harder to go gracefully.
A real winner! Such a beautiful, talented young lady!
V9 Comments
8
Christina Aguilera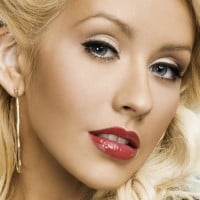 Christina is just amazing I can't find a word to describe her. No one can sing like Christina her vocals are amazing she is incredible And after everything she has been through you can say that Christina is a hero in every single way love love love Christina ♥
Great voice. A giant of a voice, this beautiful Mexican American lady. Just love her in Burlesque.
She has a voice like no other... only comparable to Mariah Carey in strength and notes! Amazing!
Amazing voice and stage presence!
V10 Comments
9
Celia Cruz
She has such an amazingly soulful and sultry voice, its surprising she isn't first on this list.
To not see this women listed at the top totally makes this list a joke. How can you have Jennifer Lopez, Shakira and two other unknowns like Jenny Pena and Shelley w/e her name is and NOT CELIA CRUZ?
The Cuban queen of latin music is the reason why a new door was opened for latin music to enter American culture. Celia Cruz had a positive and humble way in looking at the reality of life, no matter the obstacles she believed that every person has to experience difficulties in ordet to truly tast the fruit of life.
She should be on the top of the list
V5 Comments
10
Paulina Rubio
Always making new things! love her!
She's so fine the "f" fell off!
Paulina is a great Mexican actress. She is beautiful and sings beautifully. Love ❤
You are so fine and hot in my book
V4 Comments
The Newcomers
?Alexa Vega
BAdd New Item
The Contenders
11Jennifer Pena
12
India
India is a powerhouse when it comes to her voice! Second to none, she has proved that her range along with the emotion behind each and every word is not to be reckoned with. She not only has shown that she can master the salsa genre, but she is currently working on a CD of ballads which is being produced by none other than the Mexican super star Juan Gabriel. She will be around for a long time and I can only imagine the success that she will be walking into with her great personality and her versatility for music. India, you are number 1 in my book!
She had the most powerful voice and an incredible range
India is amazing. She makes all who hear her energy submit to falling into the groove she displays. She does not receive the exposure via the media in the US she can establish.
Than you for been you and good bless you
V6 Comments
13
Vikki Carr
Vikki Carr is a four-time Latin Grammy winner and is extremely popular and loved throughout Latin America! Still recording in the studio and has a new CD out called "Viva La Vida"! Pickup your copy today and/or any of her other latin CD's and you'll hear why she is The Best!
Vikki is a great performer. A great Mexican American woman who makes very proud of her. She is from my hometown so that makes me extra proud. Love ❤ you Vikki.
Has a voice that is hard to beat. Dean Martin described her as "the best girl singer in the USA," and it's hard to disagree with that.
Voice that sings to your heart and soul.
V8 Comments
14
Jenni Rivera
Jenni, you did open barriers for Mexican Americans. It's a shame that you didn't start in the you S with English music. Like Selena you had to sing in Spanish first which shows how Mexican Americans are highly discriminated upon in their own country. Hopefully it will change in the near future. RIP, we will always love ❤ you.
Jenni where do we start she is the best woman singer out there she was the best at singing Mexican music she loved her fans she had a tough life and a lot of haters she exceeded them all she was everyones favorite and no one ever beat her R.I. P DIVA DE LA BANDA
No one word can describe this beautiful strong woman. She did so much not just gor her community but for people everywhere. Mainly for woman. She was and still is such an inspiration to us all. She will always be remebered and loved
She is the best none can take her place
V11 Comments
15
Alicia Villarreal
Awesome voice and excellent presentation
16
Shelly Lares
Love Love Love Shelly. She doesn't get the recognition she deserves.
17
Laura Pausini
Her voice is one of a kind that's why she's the best singer of all female singers.
Laura has 10 albums. Countless awards:
5 ASCAP Latin Music Awards
2 Billboard Latin Music Awards
1 Grammy
3 IFPI Platinum Europe Awards
3 Latin Grammy Awards
Plus a dozen others. She sings with passion. Not just dance tunes but pure ballads. I can't believe she isn't higher on the list. She's had a successful 20 years in the business. As much as I <3 Demi and Selena they are not true latin singers if they are only having a couple of latin songs. Most of there stuff is in English. But Laura she can speak Italian, Spanish, Porteugese, French and English. She also has a lot of Italian albums, then she made one completely in Spanish and one in English. She's the best.
18
Mercedes Sosa
Mercedes Sosa's "Gracias A La Vida" is one of the top unforgettable latin songs of all time. A lot of the current nominees and contenders would likely be inclined to agree.
Legend of legends... Masterful voice range, power, grace. Sang "Gracias a la Vida, " one of the greatest songs of all-time.
19
Naya Rivera
Okay if you don't know who she is then search these performances:
Glee Nutbush City Limits
Glee Girl On Fire
Glee Valerie
Glee Back to Black

If you don't like her after hearing those songs than just watch her character Santana on Glee. - Prettygirl2005
Best version of "Girl on Fire" I've ever heard, including Alicia Keys
20
Aneeka
She is the best latin singer these days!
Just nominated best new Latin Artist
Best new latin singer
BAdd New Item
Related Lists

Best Female Singers of All Time

Best Female Singers of the 21st Century

Best Female Singers In Concert

Most Desirable Female Singers in the World

Best Female Country Singers of All Time
List StatsUpdated 25 Nov 2015
1,000 votes
49 listings
6 years, 45 days old

Top Remixes
1. Selena Quintanilla-Perez
2. Jennifer Lopez
3. Shakira

jameer1122
Posts
Error Reporting
See a factual error in these listings? Report it
here
.