Greatest Keyboard Player Of All-Time
The Top TenXW
1
Keith Emerson
I have been a professional musician (keyboard session/studio) and no one comes close to Keith. I see comments about other players like he can play two keyboards at one time... My dog can play two keyboards at one time. Wakeman's left hand is no where near the dexterity or speed of Keith's in the day. Keith played contrapuntal leads, when no one else did and most couldn't. So let's start the list over with Keith at number's one and two. One for his right hand and two for his left, and then let's proceed.
I have seen all the great Rock keyboardist and literally there is Keith Emerson and all the rest. The greatest technical player, Hell he plays complex Bach pieces with a 200lb organ on top of him upside down! REALlY!

His piano playing is extraordinary, but his mastery of the Hammond Organ is absolute Genius. Not mention he innovation with synthesizers.
Just listen to the the end of "Fugue" in the middle of "The Endless Enigma". Incredible piano piece followed with a wonderful synth flurry. Should always be number 1.
Like others have said.. It's that left hand that sets him apart from the Wakeman's of the world. I am a huge ELP fan and while some of the music approaches sucking level.. Most of it is brilliant. Long live Keith.. He's doing some conducting on Long Island this summer. I have my tickets already.
V54 Comments
2
Yoshiki Hayashi
The greatest keyboard player of all time!
Yoshiki Hayashi you are the best keyboardist... Yoshiki Hayashi makes look playing keyboard so easy... But in real its not an easy task... Yoshiki Hayashi you're the best
The greatest pianist, drummer, composer all time. His creations range from classic, orchestral pieces to heavy metal song. - kurotenshi
I really love Yoshiki! I think he is the best pianist, drummer and composer. Yoshiki is also generous and humble. Yoshiki and X Japan are the best band in the world!
God of piano and drums
V13 Comments
3
Rick Wakeman
Not only was Rick a pioneer in keyboard playing - he's still got incredible talent and can deliver top-quality music live. The same cannot be said for Keith Emerson who, while once an awesome exponent, is not longer able to match his earlier capabilities. I know this is largely due to a physical condition with nerve damage to his hand, but we have to rely on his past performances. Rick is still up there - brilliant after such a long career.
While Rick & Keith are of similar talent, Rick's catalogue of compositions seems a little deeper. Physical dexterity & speed are difficult to argue now... Both have paid a heavy price from years of playing... Keith had to have an operation on pinched nerves in his right elbow... No info getting from his brain to his 4th & 5th fingers... Not much improvement after... In performance I still see those two fingers curled under most of the time. All of us have our bodies betray us eventually. It's like fighting over Mozart vs Beethoven.
Rick is loaded with talent, and is by far the greatest keyboard player to ever live. Sorry Keith Emerson, but once gaining a bunch of attention by acting like a wild nut on stage does not compare to the true talent, and pure musicianship owned by none other than the keyboard wizard... The caped one... Mr. Rick Wakeman. Rick's compositions are very inspiring and still very popular today. Rick continues to perform at his high standard, and owns the title "Best Keyboard Player to Live."
I've seen Rick Wakeman playing wit. Yes in 1978 in Madison Square Garden and it was absolutely the most fantastic thing I've ever seen. he was dressed in the silver jumpsuit with a cape like Superman it was fantastic and when he was playing the cape was flying. I've seen all the great keyboard player that ever played and Rick Wakeman was number one in my opinion.
V21 Comments
4
Jordan Rudess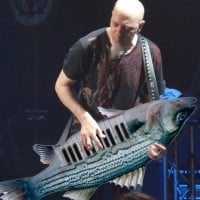 the people who didn't vote for him (or other great keyboardist), voted for a stupid the keyboardist from an stupid band like X Japan one of the most overrated bands in TheTopTens....

by the way, ALL the members in DREAM THEATER are great: James LaBrie has a really awesome voice, John Petrucci is a real shredder who always gives a great feeling to his solos, John Myung has a great power for the bass, Mike Portnoy is one of the greatest drummers ever (to bad he left the band) and JORDAN RUDESS has made great keyboard performances... - rock2metal
Let's be honest here. Technical skill is something that almost EVERY keyboardist on this list possesses. However, what sets Jordan Rudess apart for me is just the true RANGE of things he does with this technique.

From orchestral to ambient, from classical to the prog metal that most know him for, this guy tries to do everything, and almost always succeeds.

Heck, he even goes as far to design new software to bring even further innovation to the keyboard scene.

It's this kind of dedication that truly marks a legend in music.
truly a Versatile Keyboard player, graduated from juilliard, he is in my opinion one of the best keyboard players, he has so much technique and so much versatility in his playing, he can literally play just about everything ranging from cartoon music to the most complex compositions, not to mention his innovative mind including his new iphone app &quotmorphwiz&quot
and the use of new tools all the time
Jordan Rudess at #4? Is number 4 the new number 1? Without question and a lot of the other keys players listed here, Jordan should be #1 unless God himself is playing keys.
V50 Comments
5
Chick Corea
This guy can really play compose and piano and keyboards in classical, jazz and fusion styles. Truly incredibly talented!
Absolutely leaves everyone currently in the top 10 list far behind
He should be much higher on the list, top 3!
6
Tony Banks
He is not only keyboard player. But melody and harmonics maker.
Tony use his hands and keyboard very effectively, he makes very distinctive chords.. I can recognize his keyboard playing even with only one bar...
He is the mastermind in music compositions of Genesis.
I love Tony Banks' tasteful playing and compositions.
He is considered as the best keyboardist.. although he never expose himself too much.
Inspired by the likes of Rachmaninoff and hailed as the 'chord master' by fellow Genesis member Steve Hackett, he has a personal style and some of his traits are now quite popular, such as adding the 4th on a triad on the 3rd inversion. Has always done all the keyboard programming himself and has always had a distinctive sound as well as style which singles him out as an outstanding individual. Quite sensitive to the needs of each piece of music, the overall soundscape has been top priority and virtuosity has been just one of many devices as well as his unique method of using the cross-hand technique. Yes, other can play 'faster' but Tony's passion for his music supersedes technique for the sake of showing off technique. The music's all that matters for Tony so all in all he stands at number 1 in my chart, and always will.
Most excellently stated! As you said, he probably isn't the "fastest" keyboard player but far exceeds that in quality and composition.. Sometimes listening to older Genesis in the car and/or over headphones, his keyboard playing is almost mesmerizing and you totally "get into" the composition or story line of the song. I've seen him playing three keyboards at once along with the piano in some of their mid 70's music. I just stood there shaking my head in disbelief. Yes, one maybe two of the keyboards were in sequence while he was actually playing the other one or two along with the melody on the piano, but managing all this in his head as the song went along, is mind blowing! Although to him, probably just second nature from doing it so long. My vote will ALWAYS be for Sir Anthony as #1 in keyboards in the world! Would be nice to shake his hand someday.. !
The keyboard player who isn't just about playing fast. He is a master of melodies, and he also uses a lot of interesting chords. My vote definitely goes to Tony Banks. He defined the sound of early Genesis.
Tony's the Keyboard God. All times!
V31 Comments
7
Jon Lord
Jon Lord was one of the creators of Hard Rock. All others were either guitarists or singers so that says a lot about his contribution.
He played heavy riffs and classic peaces with equal (some would say unparalleled) virtuosity.
I am a guitarist and Deep Purple is my favorite band, but Ritchie Blackmore is not my favorite member of the band - it's Jon.
I have nothing but respect for each name on this list (especially Wakeman, Wright and Manzarek) but Jon Lord showed that the Hammond organ is a powerful Hard Rock instrument and that keyboard can growl, scream, weep or sing as good as any guitar or vocal.
Jordan Rudess is good, but he can't hold his own against Jon Lord's genius. Also, Yoshiki Hayashi? Really? X Japan is a pretty good band and I like them, but Yoshiki ain't no Ray Manzarek or Jon Lord.

Deep Purple will greatly miss him, as his keyboard parts were an integral part of the classic sound. The riffs sounded better thanks to him.
Not AT ALL a keyboard fan but Jon Lord's style truly enhanced DP's songs. As a classic metal guitar player I always felt that keyboards tended to slow the tempo, muddied the phrasing and the poor slob trying to express his/her stage presence standing behind a keyboard can't be anything but pathetic (see Dio Holy Diver Live version of Rainbow in the Dark). This narrative does NOT apply to John Lord. Jon ROCKED IT.
Just the best that ever was...
V18 Comments
8
Jonathan Cain
He wrote the parts for When You Love A Woman, Don't Stop Believin, Open Arms, and Who's Crying now. What more do you need?
Best keyboard player I know of. His rhythm playing is great and nowadays how he plays the melodies to older songs the won't play anymore in his solos.
The best keyboardist ever! He makes Journey happen!
TOP DOG TRIGGER FINGER SMOOTH
V5 Comments
9
Peter Bardens
Peter gave wonderful pathway for camel, he know how to use the keyboard for melodic construction of prog-rock.
In my opinion composer and an aranger of the best solos and hords in progressive rock history.
10
Kerry Minnear
Gentle Giant are at the top of over-the-top...
Royal College of Music anyone?
The Contenders
11
David Bryan
Absolutely the best keyboard and pianist ever, playing since the age of 6, composing musical scores, as well as the writing and composing of songs for Bon Jovi. His interaction with the audience is simply outstanding, he always has a smile for his fans. He is energetic, a true entertainer. He is a gentleman who deserves recognition for his outstanding talent and contribution to music
Easily the most talented keyboardists I have ever heard. And NO not just with his stuff with Bon Jovi.. Also his solo stuff and his music on broadway. This guy is a mega talent who can do anything and play anything he wants... After hearing all his body of work it becomes patently clear it would be a BIG mistake to underestimate or pigeon hole David. He is a legend on the keys pure and simple!
The most talented keyboard player and his able to play multiple keyboards at the same time. His live performance is something very energetic and he contact audience amazingly!


Listen to him play, Look at what he has achieved in his career. Need I say more? The best keyboard player/composer, without a doubt.
V17 Comments
12
Richard Wright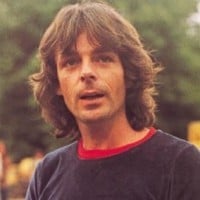 Definitely should be number one. He mastered keyboards with samplers in the Floyd's early days, (Piper at the gates of dawn, Meddle, etc.. Etc.. ) and then explored new territory with the Synthi A on what are considered their masterpieces:&quotThe Dark Side of the Moon&quot, &quotWish you were Here&quot, and &quotAnimals&quot. On top of that he had his own successful solo career. I am saying this not just as a Pink Floyd fan, but as a keyboard player myself, with many other influences, (Billy Preston, Miles Davis, Brian Wilson). As was mentioned in other comments, his modesty is the other half, of what makes him a legend.
P.S. this seems a bit too much, but I'm just a really big fan.
Syd Barret invented Pink Floyd, whereas Rich Wright was the essence, the atmosphere, the aura, the soul. You can realize that on all Floyd's masterpieces, after Barret, the structure of the music is from him. Echoes, A Saucerful of Secrets, Summer' 68, Us and Them, Welcome to the Machine, The Great Gig in the Sky... Top 3 for sure.
He was a great musician! For example, he learned music alone and never had teacher! His main influence was Miles Davis and "A Kind of Blue". He was the soul of Pink Floyd when David Gilmour was its heart and Waters its brain! He used many new material at the time and showed many habilities into playing Hammond organ, Moog synth, Farsifa, EMS synth, mellotron, ARP and even piano! He also played on many keyboards to obtain the lush introduction of " Shine on you crazy diamond", he used a Leslie effect on "Echoes", used all the keyboards he had on "Sysyphus", wrote "The great gig in the sky" for on organ, he was an influence for many keyboardists including Gong's Tim Blake, Porcupine Tree's Richard Barbieri and even Camel's Peter Bardens! And I can tell you a thousand things about him!
I miss his influence on Pink Floyd. Gilmour will never be able to duplicate some of Ricks input, nor should he.
V14 Comments
13
Ray Manzarek
Ray is the most underrated member of the doors considering he probably the most work (organ, bass, backing vocals). I love his classical Bach-Influenced organ solos and rhodes-basslines that no ordinary bassist could have a hope of playing! And I envy his sideburns!
He is amazing. The fact that he was able to come up with the riff from Light My Fire by just screwing around on the organ for a while is truly incredible.
He played the keyboards AND the bass for the doors. Just meshed perfectly with Robbys guitar and Johns drumming. And he is a great guy on top of that!
His keyboard lines where actually more important than the guitar for the Doors. He's amazing.
V17 Comments
14Tom Coster
15
Tuomas Holopainen
I admire Tuomas because of his multi-talented ability to write catch songs that last a life time and charging forward above and beyond all other keyboard players with his revolutionary beats
He brings soul to his songs while playing keyboard. Thus may be not the most technical keyboardist, but Tuomas always is my favorite. He is beethoven of contemporain era.
He is the driving force for his band and I couldn't see Nightwish withouth him in it. Singers Change and Guitarists may change but Tuomas will always be the best thing that has ever happened to them. Hands down the best Keyboard player ever if not for that alone.
The soul of Finnish Symphonic Metal! The most creative at present!
V7 Comments
16
Nick Rhodes
Writes music, unique style. Nick is still in business, with thirty plus years and still going strong.
Best in the business. Also the best looking!
17Dave Brubeck
18
John Paul Jones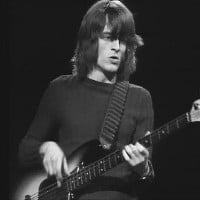 He is a bassist, organ player, pianist, mandolin player, and sometimes he even plays a guitar, but has a huge amount of skill on keyboard
He can really play the organ in Since I Been Loving You
.This man is awesome. Just listen to No Quarter.
V4 Comments
19
Eddie Jobson
Eddie should be in the top three, behind Emerson and Wakeman.
One of the most gifted keyboard player and performers of all time... Also played with Roxy Music at 17-years old replacing Eno... Technically flawless.
Curved Air, Zappa, UK, Yes, Jethro Tull...
V4 Comments
20
Geddy Lee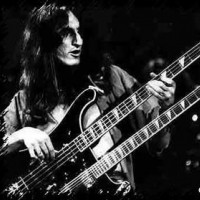 Come on! Why is Geddy missing on this list?
PSearch List
Related Lists
Greatest Los Angeles/Brooklyn Dodgers Player of All Time
Top Ten Reasons Why Lebron James Will Be the Best Basketball Player of All-Time
Fastest Real Madrid Player of All Time

Best Rappers of All Time
List StatsUpdated 29 Nov 2015
4,000 votes
135 listings
7 years, 118 days old

Top Remixes (5)
1. Keith Emerson
2. Rick Wakeman
3. Peter Bardens
2dogs_brew
1. Chick Corea
2. Keith Emerson
3. Tony Banks
RaceCarrington
1. Nick Rhodes
2. Geddy Lee
3. John Paul Jones
Coatsy
View All 5
Posts
Error Reporting
See a factual error in these listings? Report it
here
.