Top Ten Metalcore / Deathcore / Screamo Bands
A7X_Synyster_
The Top TenXW
1
Bring Me The Horizon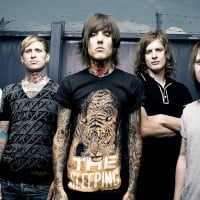 The BEST of the BEST. Have immensely powerful bass guitars that pumps the blood. Songs like Chelsea Smile will never be forgetten...
anazing guitar, and ollie sykes is amazingly gorgeous!
they have a good guitar leads... have a powerful vocals... and insane lyrics... and oli sykes is hot...
This band is just amazing and I'm glad they are first
V25 Comments
2
Suicide Silence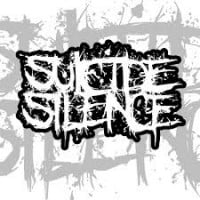 Lyrically, they have greatly matured from there early EP, to life lessons and they way to perceive the world
This band has turned into a seasoned veteran of Deathcore
Suicide Silence is one of the deathcore bands that got me into screaming and this type of music at age 9. Lyrically, they have improved the most out of any other band in this music genre. I believe this band should be at least in First, Second, Or Third.
extreme band, very much enjoyable.
beneath the sky is also good.
Best ever deathcore bands for me...
V17 Comments
3
Asking Alexandria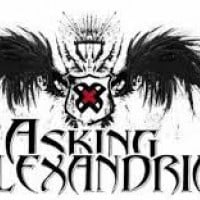 These guys.. Enough said glad Asking Alexandria came to be it showes UK still isn't done with their talent and still can compete, they earned my vote wish I woulda known about this sooner ;D this list isn't bad I don't agree with the order, but I'm just one vote.
Good balance between singing and screaming,
Killer riffs, brilliant breakdowns,
Heavy, but still melodic and catchy.
LOVE this band.

Plus, british accents are pretty rad.
They are amazing. I love Danny's scream. One of the EPIC screamo song they have. A Prophecy and A single moment of sincerity are one of them. I just love their breakdown.
I love them so much can't wait to see them in concert
V17 Comments
4
Killswitch Engage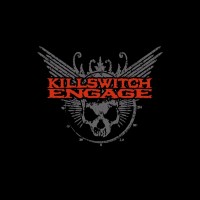 These guys are sick there last album disarm the descent is the most played album I have @ the moment
Don't tell me you have forgotten this one. - aeromaxx777
come on... this should be right at the top behind as I lay dying

5
Lamb of God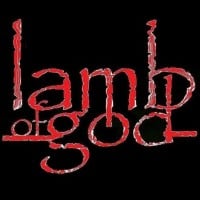 They are the best Screamo band I'm not gonna say anything you can hear by yourself if you wanna something Cool not so heavy hear 11th hour of you wanna screamo hard song hear black label if you wanna good riffs hear walk with me in hell if you wanna good drums hear ruin! Lamb of god are kings of screamo bands and the guitarist will be the next Kirk! - nooreldeen
They are in none of these genres. They are groove metal. - Sabbath
The world's greatest metal music
V3 Comments
6
The Devil Wears Prada
The Devil Wears Prada is the greatest band alive! They have continued to make incredible music and changed their style among their different albums. They deserve to be #1.
Daniel Williams, mike hranic, and Jeremy depoyster they are amazing
V1 Comment
7
Slipknot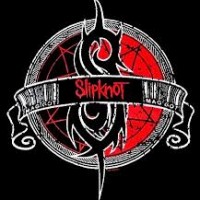 I'm just going to vote for Slipknot because they're awesome. But seriously, "deathcore/metalcore/screamo" is such a broad and undefined classification that you might as well just put your favorite modern mainstream metal band on the list. METAL FANS: IT'S ALL METAL AND IT'S ALL GOOD.
Slipknot.. They are gods of nu metal. Just... Go and listen.
This list should be slipknot first and then suicide silence
I love there music!
V7 Comments
8
As I Lay Dying
This band is seriously talented! They have good lyrics, good singers, good drummer, and awesome guitarists (Nick Hipa) no other bands should be compared with as I lay dying. they have the great talent. Also, they are awesome at live concerts
Its the sound of truth, nothing left, through struggle, morning waits and so on tat makes tis band my best
the best metalcore band! no doubt about it - rock2metal
100% As I Lay Dying The Best!
V6 Comments
9
Parkway Drive
Amazing band great guitar, drums and vocals, also some amazing lyrics and some of the best breakdowns ever. My favourite band.
Australian band the best from my country in all genres, listen to idols and anchors and carrion. Actually the whole horizons album is epic
The River is one of the beautiful metal songs ever in my opinion
Best metalcore I've heard in a while!
V6 Comments
10
Bullet For My Valentine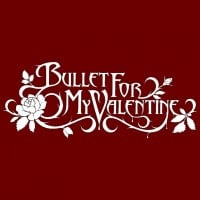 Incorporate screaming into their songs well, with good use of both Matt Tuck and Jason James with screaming. Mean guitarists with both Matt Tuck and Michael Paget being able to play anything and everything, and then Michael 'Moose' Thomas tops it off with epic drumming that goes well in their songs.
I am so in love with them they are the best band ever
Best Metalcore band, Tears Don't Fall, Your Betrayal, Suffocating under Words of Sorrow.. ♡
V1 Comment
The Contenders
11
All That Remains
Best band ever, I like the old albums as much as their new one and a can't and will not stopp listening them.
V1 Comment
12
Metallica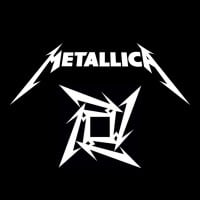 13
August Burns Red
Much metalcore-bands sound too whiny and cloned. there are few exceptions, but these are very very awesome bands, like as I lay dying, parkway drive, trivium and of course august burns red! - Flav
14
Whitechapel
Phil Bozeman is an amazing vocalist. His screams are some of the coolest and most talented I've ever heard, and the band is very talented with amazing riffs and solos, by far the greatest deathcore band ever
Best band I have ever heard. Meaningful lyrics and Phil really knows how to bring out the emotion in all of his songs - hlmni
They have some good songs, but they are very chuggy. Their new album though is really good and a major improvement. I highly recommend this band.
No way Metallica is beating whitechapel
V5 Comments
15
Chelsea Grin
Chelsea Grin Yeah! It's the greatest band here! Come on guys vote for them! This band is pure awesomeness! Chelsea Grin rule! Woohoo!
These guys should be at the top, not the 25th. They have an amazing sound way better than the others
V2 Comments
16
Avenged Sevenfold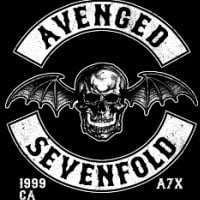 Agreed on the first two albums. After that, they ruined metalcore
V2 Comments
17Rings of Saturn
18Oceano
19
The Architects
You're an idiot. It's a shame that other bands try at metalcore whilst architects exist. They're pure brilliance. But it make sense, when someone things manes like Metallica are Metalcore.
It's not THE Architects! THE Architects is a really annoying old rock band that sounds terrible and, by the way, they're NOT BRITISH!
Makes perfect sense coming from an A7X fan, those boys ruined the idea of Metalcore once the rev died.
20
Motionless In White
My favorite metalcore band. They changed so much about my live. They are just amazing, so beautiful. Chris, Joshua, Angelo, Ryan, Devin, Ricky. They are all perfect. Ricky is one of my idols, and I remember when they played upcoming for AA in Copenhagen I met Ricky. He is so cute. I couldn't live without Rihanna, Evanescence or Motionless In White! Seriously.
I can see the pain in Chris Motionless songs, amazing Lyrics, YOU GOT TO LOVE THIS GUY, Seriously, this band is going to be the greatest thing since Misfits and Marylin Manson, they songs have a nice combo between industrial metal, screamo and old school goth and metal bands.
MIW are an amazing band who I can't go without listening to, they've progressed so much over the years and just keep getting better and better with every release
How the hell is Motionless behind Black Veil Brides? Motionless In White is 100% better than Black Veil Brides
V6 Comments
PSearch List
Related Lists

Best Screamo/Death Metal/Metalcore Bands
Best Metalcore / Deathcore Bands
Greatest Christian Metalcore/Screamo/Deathcore Songs
Best Obscure Screamo/Post-hardcore/Metalcore Bands
List StatsUpdated 10 Feb 2016
1,000 votes
205 listings
6 years, 219 days old

Top Remixes (11)

1. Lamb of God
2. Slipknot
3. Parkway Drive
AdamofGod
1. Bring Me The Horizon
2. Asking Alexandria
3. Suicide Silence
Jinxxjm
1. Suicide Silence
2. Chelsea Grin
3. I See Stars
Samratboro
View All 11
Posts
Error Reporting
See a factual error in these listings? Report it
here
.