The 10 Most Evil Villains In Video Games
Mr_Vorhias
The Contenders: Page 5XW
81
Mr. L (Super Paper Mario)
"The man in green is the host of the dark prognosticus." THAT IS WHY LUIGI HAS A DARK SIDE. - Super64Mario
V1 Comment
82Dieker (The Saboteur)
83Dahaka (Prince of Persia Warrior Within)
84Gnasty Gnorc (Spyro The Dragon)
85
Combine (Half-Life 2)
These things are MEAN. Seriously there basicly terrorists from an alein empire
86Rudolf Ulbricht von Sturmgeist (Medal of Honor: Frontline)
87Carlo Falcone (Mafia II)
88
Mewtwo (Pokemon)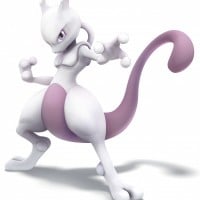 Mewtwo is a fictional creature from Nintendo and Game Freak's Pokémon media franchise. It was created by Dr. Fuji in an attempt to clone Mew.
Mewtwo is not even a villain what! Mewtwo is just a very legendary and powerful Pokémon which is against humans who are capturing other Pokémon and is using the powers that the scientist gave it to protect every other Pokémon from dangers of evil people. Mewtwo is a hero of every Pokémon, not a villain!
89
Purple Guy (Five Nights at Freddy's 2)
V1 Comment
91
Pyramid Head (Silent Hill)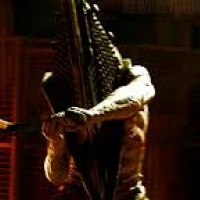 92Algol (Soul Calibur 4)
93
Volgin (Metal Gear Solid 3)
How does this monster have more votes? This is a list for the most evil villains, not necessarily the best or most "badass" villains.

Liquid, Solidus, Big Boss, and Ocelot at least have redeeming qualities. Not so for Volgin, who within a minute of being introduced, nukes his own comrades for the hell of it - a contingency that would lead to the US taking the blame, necessitating Operation Snake Eater so The Boss could be framed as a terrorist and (needlessly) eliminated by Big Boss to prove his country's innocence - losing his own innocence in the process, and turning him against his government. All of this would've been entirely avoidable if Volgin wasn't such a sick seeking to turn the Cold War hot.

Volgin's a Bond Villain who unfortunately came into possession of electric superpowers and limitless wealth, so he could unleash his sadomasochistic power fantasies on a global scale. There was nothing more cathartic than shooting rockets at him and watching his ...more
Only 57? This is the compete sadist who smiles at the sight of the ones he intimidates. He kills his own men violently... Obviusly not many people have played MGS3. I think if you saw him, you'd see what I'd mean.
94Alberto Clemente (Mafia II)
95Wolf (Star Fox)
96
Flowey (Undertale)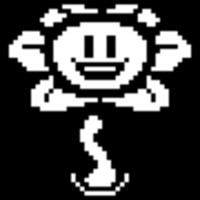 FLowey should be in the third... Flowey not only wants to destroy everything, but DIRECTLY traps the player in a save file for an impossible boss fight. And he stalks you the whole game and breaks the fourth wall... at one point, he even says he wants to see himself rip you into bloody pieces, over and over, because he saves you right before. He even logs you off and seemingly glitches your game.
I, for my personal opinion, consider him one kickass villain. He cheats you at the beginning, keep stalking you through all the game, breaks the forth wall many times, satisfied that he can kill you for the eternity just for reloading your save file. He may not be the most evil guy here in the list, but he sure is an unique one.
He wants to kill everyone, including you if you don't agree to kill with him
Villain? Seriously?
V5 Comments
97
The Elder God (Legacy of Kain)
A nightmarish Cthulhu-like creature, it's debatable whether the Elder God is in fact a god, but he's managed to convince a whole lot of people that he is. Whatever the case, he whets his appetite for evil throughout the series by driving the humans and vampires of Nosgoth to war against each other, parasitically feeding off of Nosgoth's Wheel of Fate, (A supernatural lifecycle) leads the naive protagonist Raziel on every which way, basically sending him after anything that could possibly be forseen as a threat to him...

Pretty much every event that led up to Nosgoth's downfall into an apocalyptic wasteland can be traced back to the Elder God.

It's at this point now that I'd like to submit forth my theory that any villain that's voiced by Tony Jay is a complete badass. - Mr_Vorhias
98Sirrus (Myst)
99
Smithy (Super Mario RPG)
It's one thing for a person to just want to take over whichever world the video game is set in, (If we were to include every single generic megalomaniacal villain in video gaming on this list, it would stretch for miles. ) but you have to be pretty damn evil to take the pleasant topic of wishes, and want to replace them all with weapons.

There's no better metaphor for it: It's akin to setting baskets full of kittens on fire. - Mr_Vorhias
100
Master Xehanort (Kingdom Hearts)
He almost destroyed the realm of light (and the plants in it) for the sake of curiosity how is the not evil
Spent years planning on starting a universal war and has back up plans for back up plans. He's a cruel puppet master that uses any methods to satisfy his curiously. His whole goal is to see what would happen if there was a keyblade war. He possessed Terra, banished Aqua to the world of darkness, and made Ventus an empty shell along with destroying countless World's.
PSearch List
Recommended Lists
Related Lists
Top 10 Most Evil-Looking Areas in Video Games

Top 10 Evil Rulers and Warlords in Video Games
Top Ten Female Villains In Video Games
Best Video Games of All Time
Best Video Games of 2013
List StatsUpdated 5 Dec 2016
4,000 votes
301 listings
8 years, 215 days old

Top Remixes (40)

1. The Joker (Batman: Arkham Asylum)
2. Vladimir Makarov (Call of Duty: Modern Warfare 2 & 3)
3. General Shepherd (Call of Duty: Modern Warfare 2)
Alpha101

1. Bowser (Super Mario)
2. Mephiles the Dark (Sonic the Hedgehog 2006)
3. Metal Sonic (Sonic CD/Heroes)
Sonicisbest123

1. Akuma (Street Fighter)
2. Sephiroth (Final Fantasy VII)
3. Mewtwo (Pokemon)
MEGAMANZEROSTRIDER
View All 40
Posts
Error Reporting
See a factual error in these listings? Report it
here
.